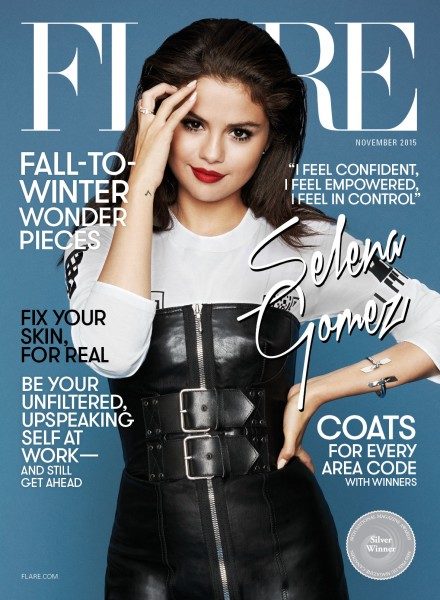 Selena Gomez is on the cover of Flare Magazine's November 2015 issue where she talks to the Rachel Heinrichs about fame, friendship and her 134 million followers.
The 23-year-old singer and actress was shot by Danielle Levitt for the editorial spread and styled by Truc Nguyen.
Read excerpts from her interview below.
Here's what the 23-year-old entertainer had to share with the mag:
On Taylor Swift: "A bunch of women I look up to and admire are supporting one another, and Taylor has such a beautiful way of bringing people together. That was good for me, because the more I started working, the more uncomfortable I was. I wouldn't trust people, and Taylor has a way of stripping down everything and just getting down to being human. I love that."
On dating and Tinder: "I would never go on Tinder! I think it would scare me. I go on dates. It's not that difficult—I'm a nice young lady [laughs]—but that's not my focus. I'm really stoked about being with myself right now."
On her roller coaster two years: "I've felt so much in the past two years, from being super in love and then dealing with things to getting older and all these beautiful experiences that were complicated and exciting."
On how she defines sexiness: "I have my own definition of what I think is beautiful and sexy. That's why, in the video, I didn't wear lingerie and I didn't have a guy in it. It's a woman in one of those raw, bare moments; she's vulnerable, and that's sexy."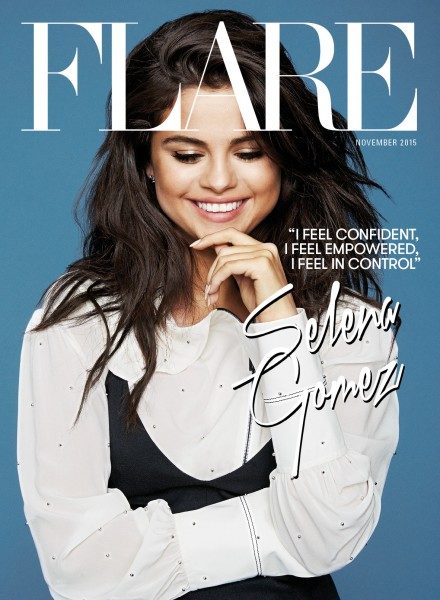 You can read up her full feature here.
Photo Credit: Flare Magazine