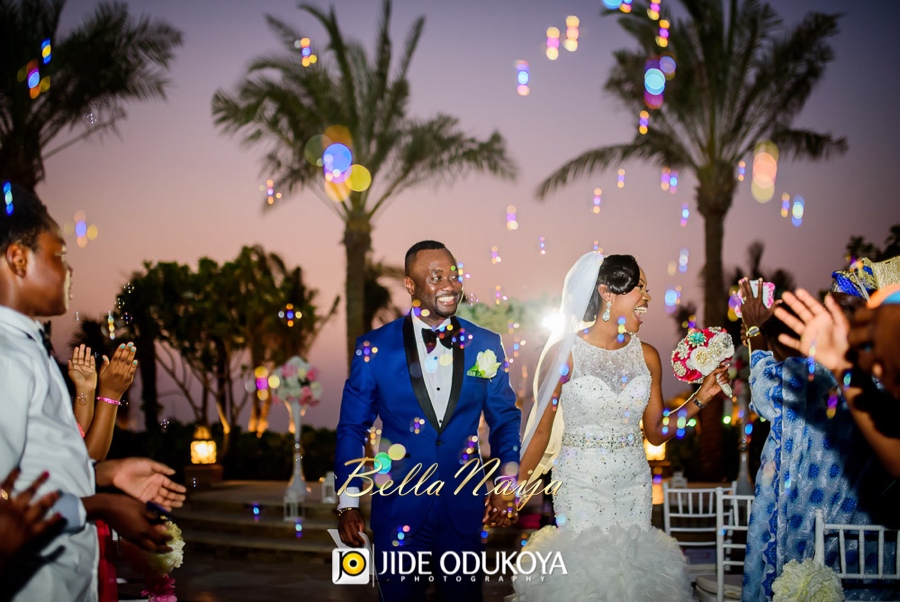 From an epic proposal in NYC, to a pre-wedding shoot in Las Vegas, engagement in Ibadan and a grand finale – the white wedding in Dubai, Dami & Wale's wedding journey was truly dazzling.
Wale asked Dami to be his wife in August 2014, in such an unforgettable way! He hired a flash mob to dance to On Top Your Matter in Times Square, New York City. Here's the video – click here for the full feature.

A year later – this August, the couple had their engagement in the bustling city of Ibadan, then got married in September at an outdoor ceremony at the deluxe five star Four Seasons Resort Dubai at Jumeirah Beach.
***
The Love Story
"Sometimes, God just smiles at you and grants you a precious gift you didn't even ask for. It's beautiful to have someone that gets me inside out, loves me unconditionally, has my best interest at heart, and constantly challenges me to be a better person" – Wale, the groom
~ Pre-Wedding Photos in Las Vegas | Glitter Lens Photography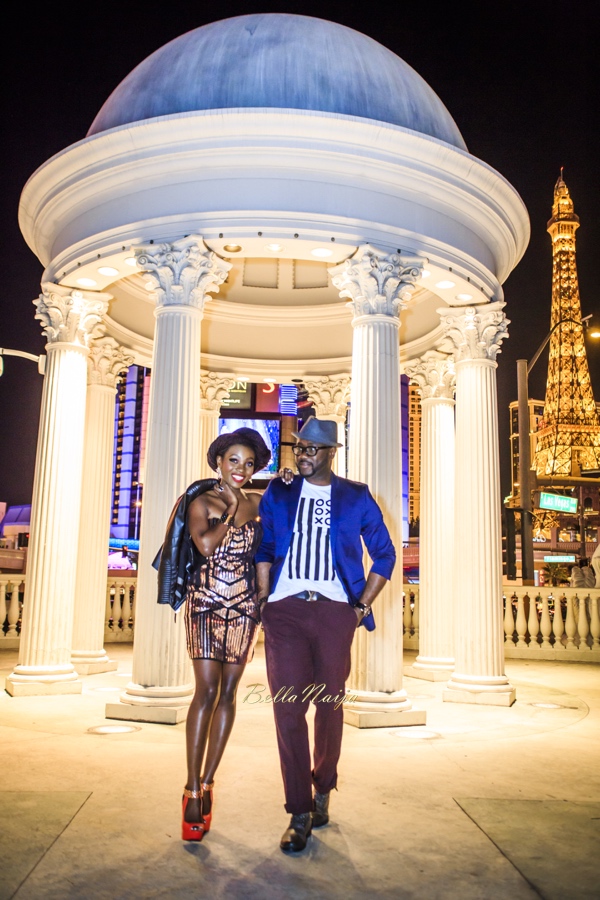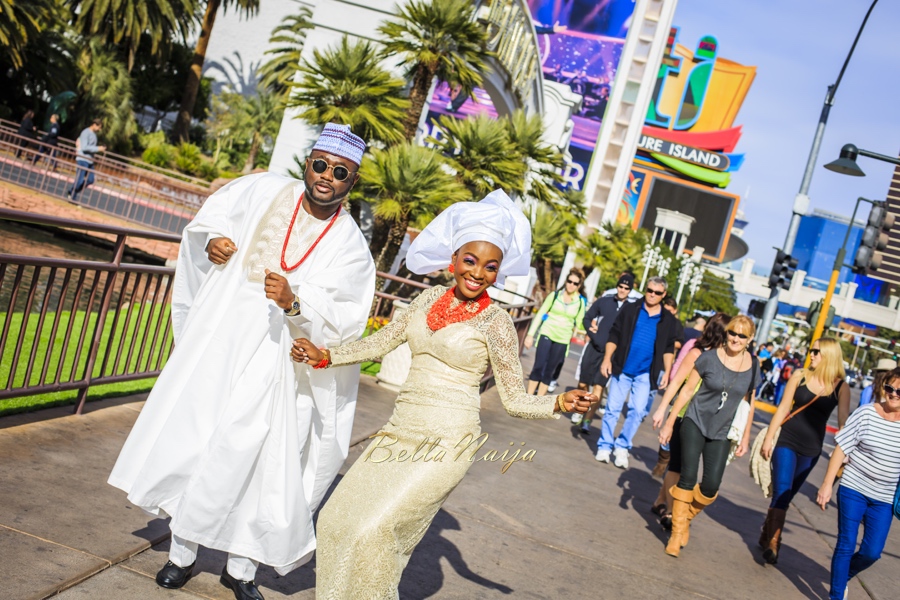 Dateline
10th September, 2013 – Wale arrives Nigeria for the first time in 11 years. A serious relationship is the last thing on his mind.
12th September, 2013 – Wale's brother, introduces Dami and Wale to one another. They get along like a house on fire.
13th September, 2013 – Wale and Dami's first date. Location: a peppersoup joint in Surulere, Lagos. Also in attendance were their friends Banky, Fola, and Morakinyo. Wale invites Dami on another date.
14th September, 2013 – Dami meets Wale at a wedding he is hosting. Even though there are other people at the party, Dami and Wale zone into one another, enjoying each other's company and chatting intensely for about 3 hours.
16th September, 2013 – Dami and Wale's first solo date.
17th, 18th, 21st, 22nd September, 2013 – More solo dates, punctuated by long phone calls lasting late into the night.
23rd September, 2013 – Wale returns to the US. Wale and Dami agree to keep things open and see how things go after Wale's departure. They are both reluctant to commit to a long distance relationship.
17th October, 2013 – Many Skype calls, voice calls and instant messages later, with tears of joy in his eyes, Wale asks Dami to be his girlfriend. Dami accepts. She has no doubt this is "The One".
17th December, 2014 – Dami lands at the Hartsfield-Jackson International Airport in Atlanta, Georgia, USA to meet Wale, for the first time in three months. Wale is waiting with open arms and a bouquet of flowers. He literally sweeps Dami off her feet as they hug. Dami and Wale spend three weeks together over the Christmas holidays – their best time ever. By the time Dami is returning to Nigeria, they both know in their hearts that they wanted to spend the rest of their lives together.
The rest is history…
Advice from the Newlyweds – budget, forgive and delegate!
1. Know what you want but know what your budget can cover. Hard as it is, the biggest favour you can do for yourself as you start your new life is to stick to a budget.

2. Still on budgeting, make cost projections for everything imaginable. We even included transportation and feeding in our budget. As a result, incidentals were almost non-existent and we were able to keep track of exactly how much we were spending.

3. Keep Calm. A friend of mine told me, "your wedding will teach you a new level of forgiveness". It's true! People will upset you, that's a staple. But DO NOT take things to heart. Seriously, let it go and focus on happier things, which I am sure there will be a lot of.

4. Get a wedding planner you can trust completely.
BellaNaija Weddings wishes Dami & Wale a lifetime filled with joy and love.
Wedding Video | Patrick Fronda

While groom Wale shared their love story, bride Dami will walk us through some of the fab wedding choices and moments.
~ White Wedding in Dubai | Jide Odukoya Photography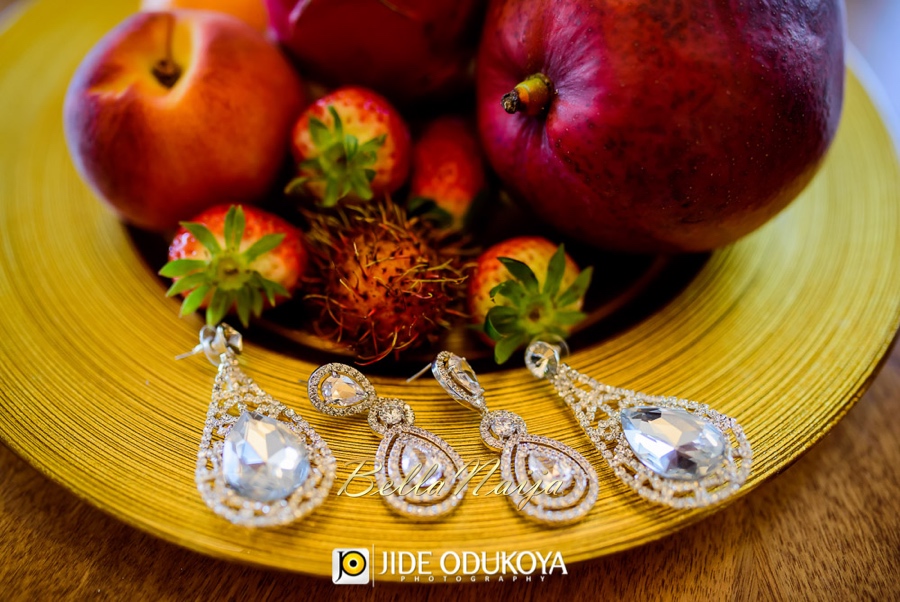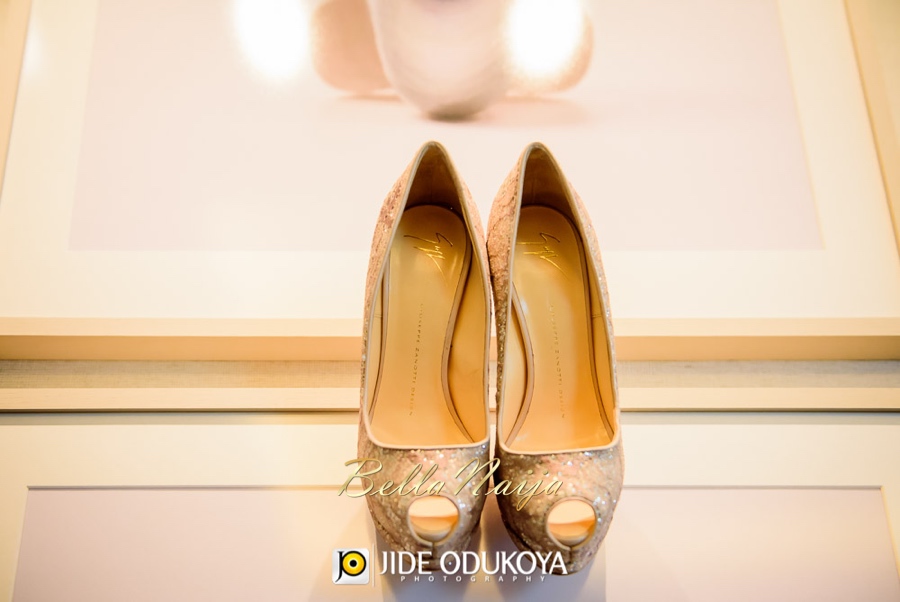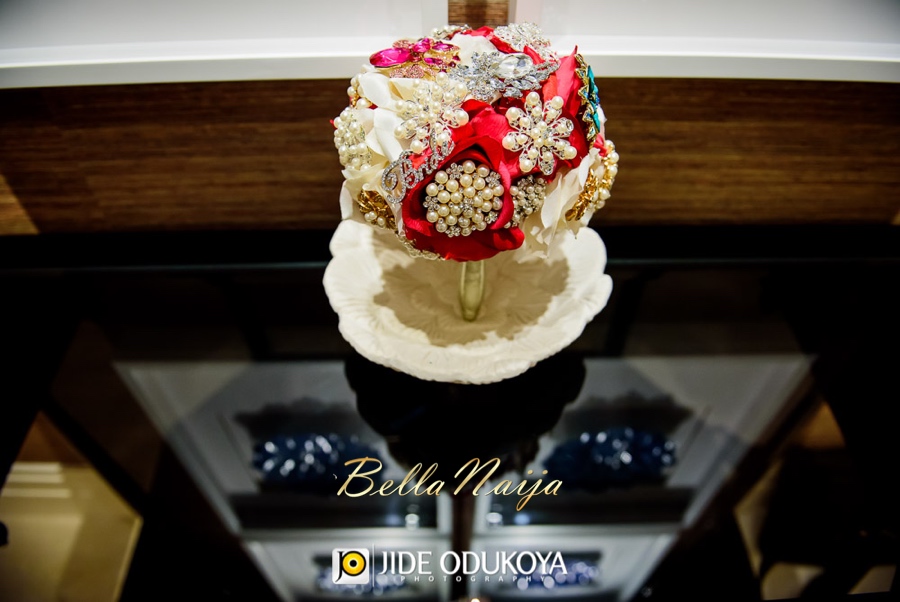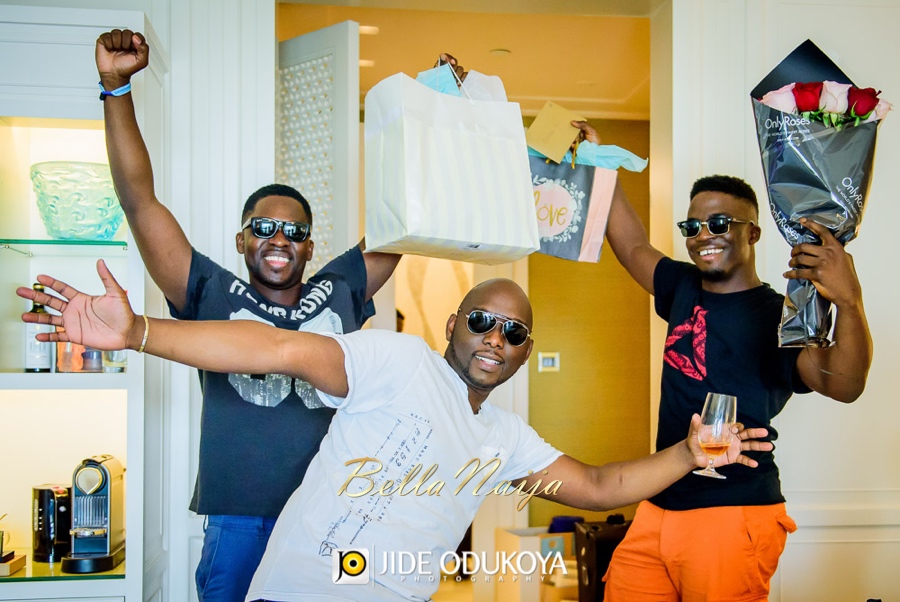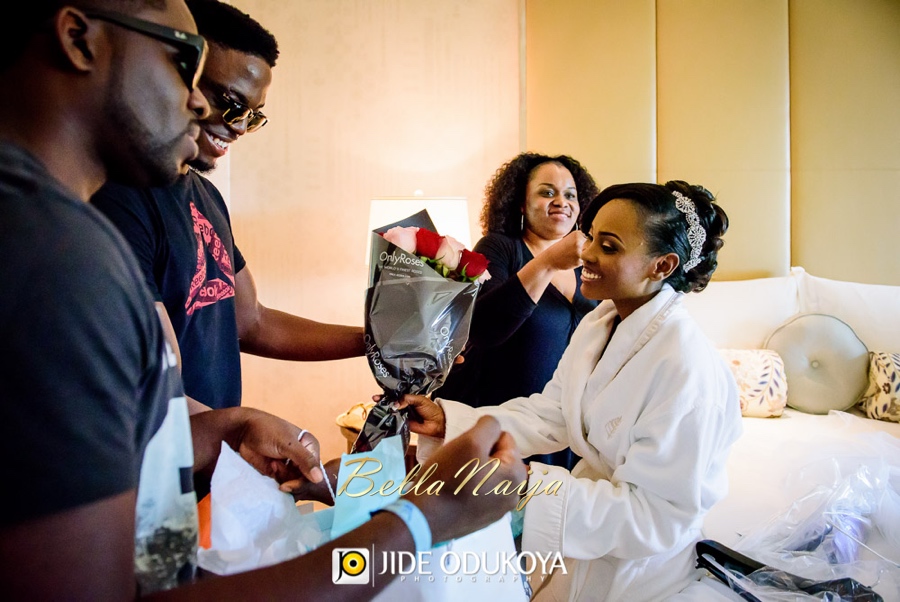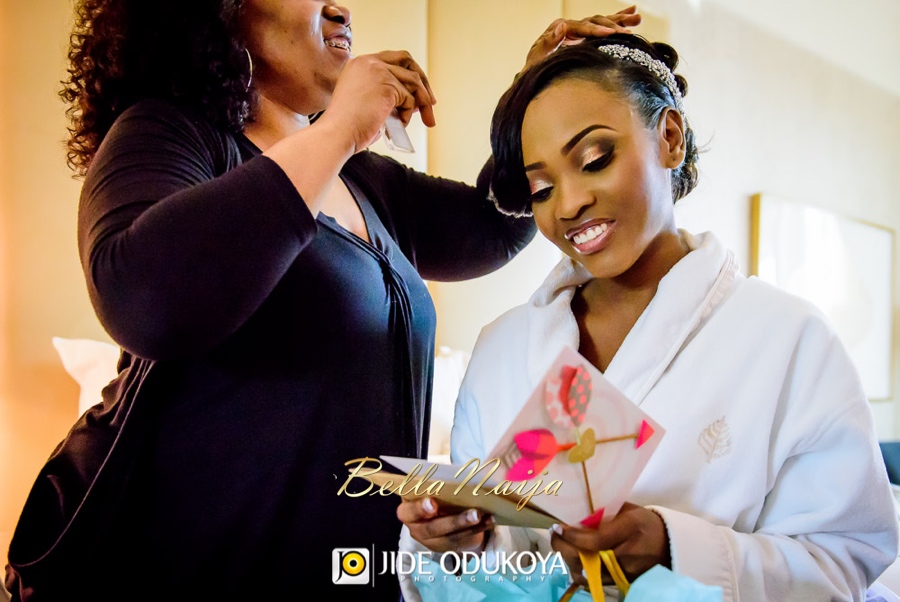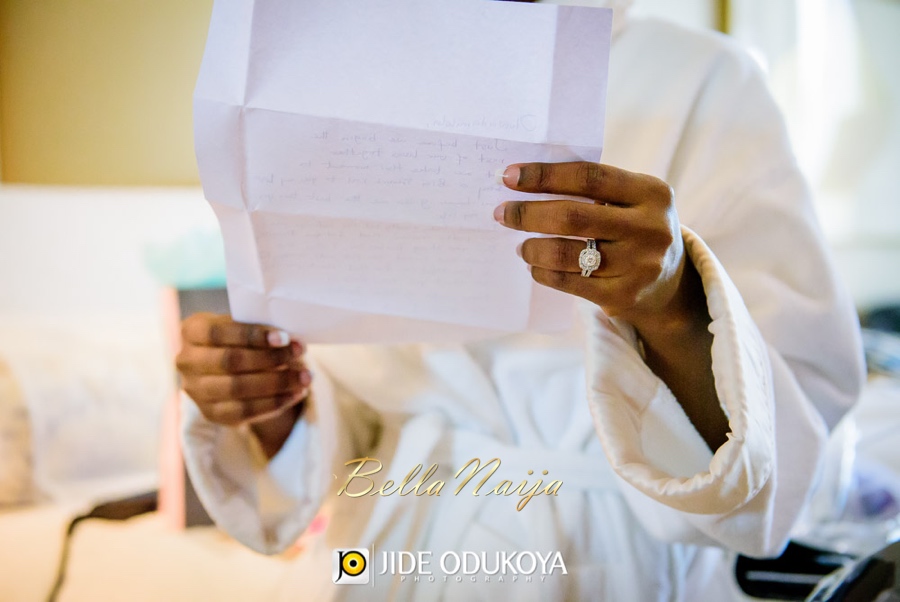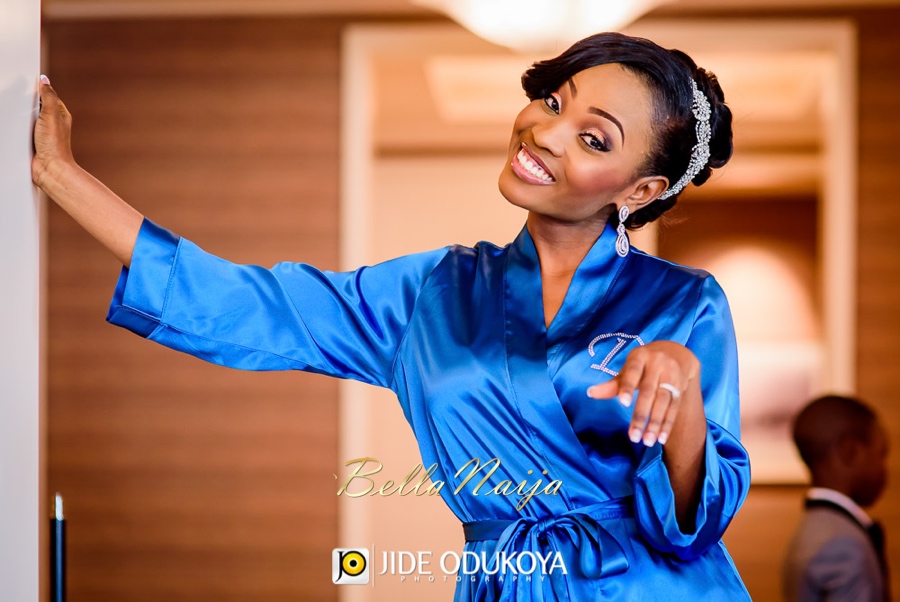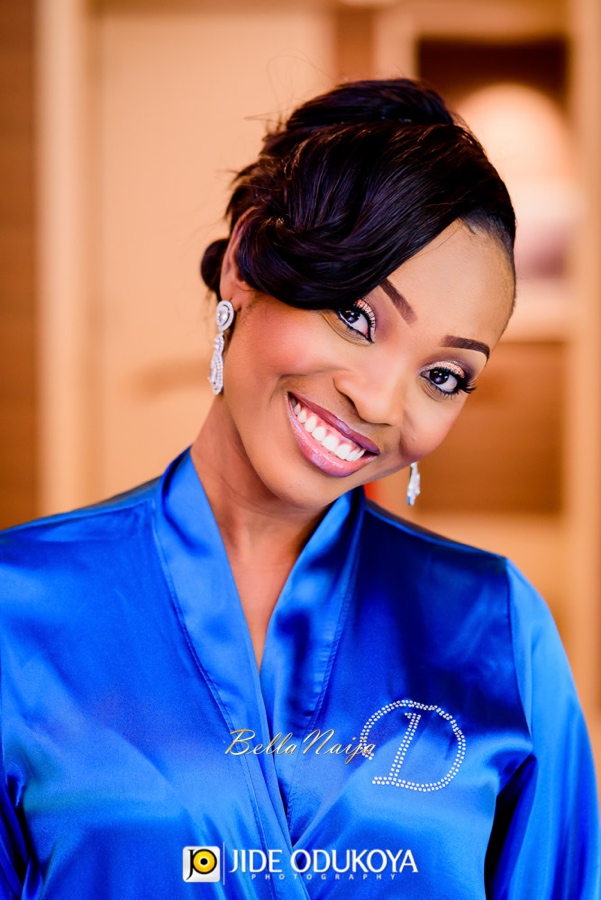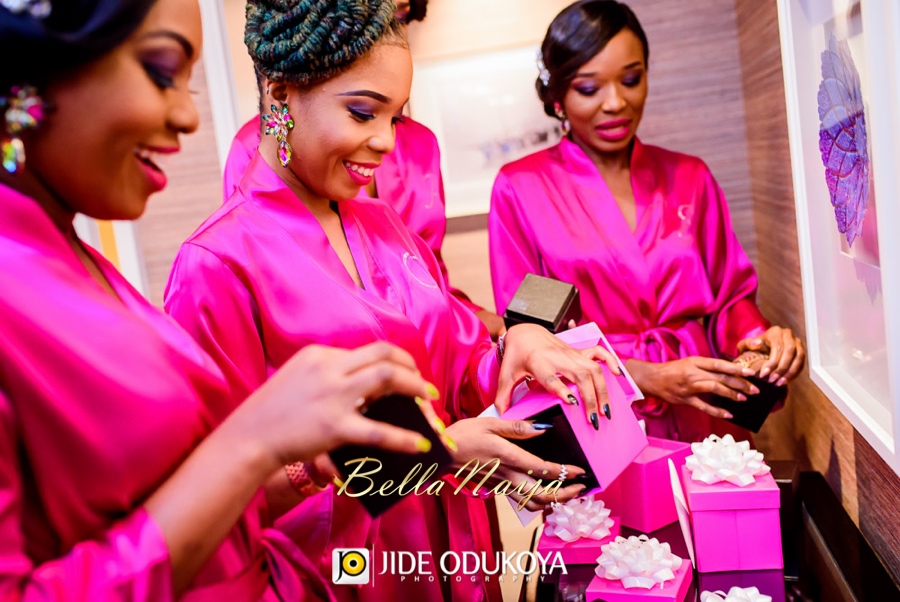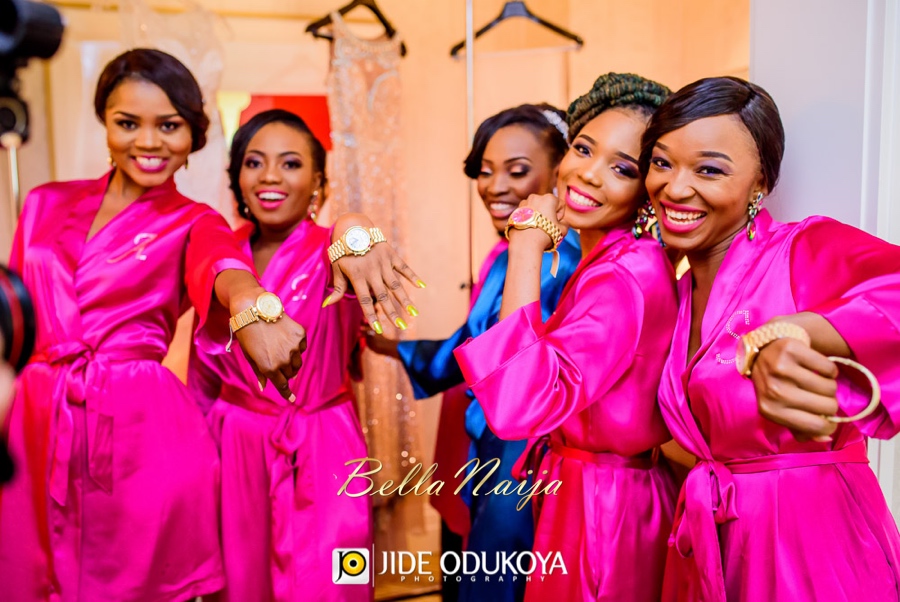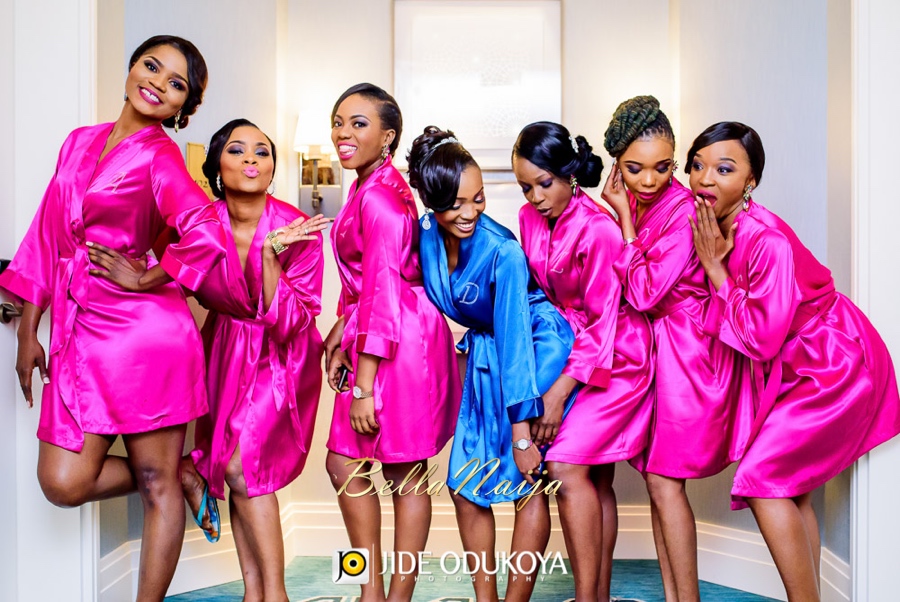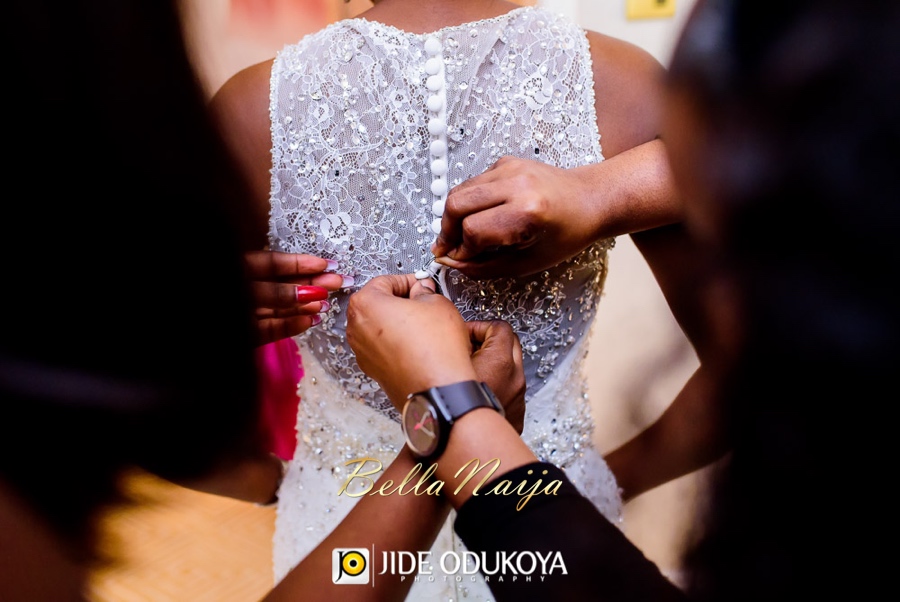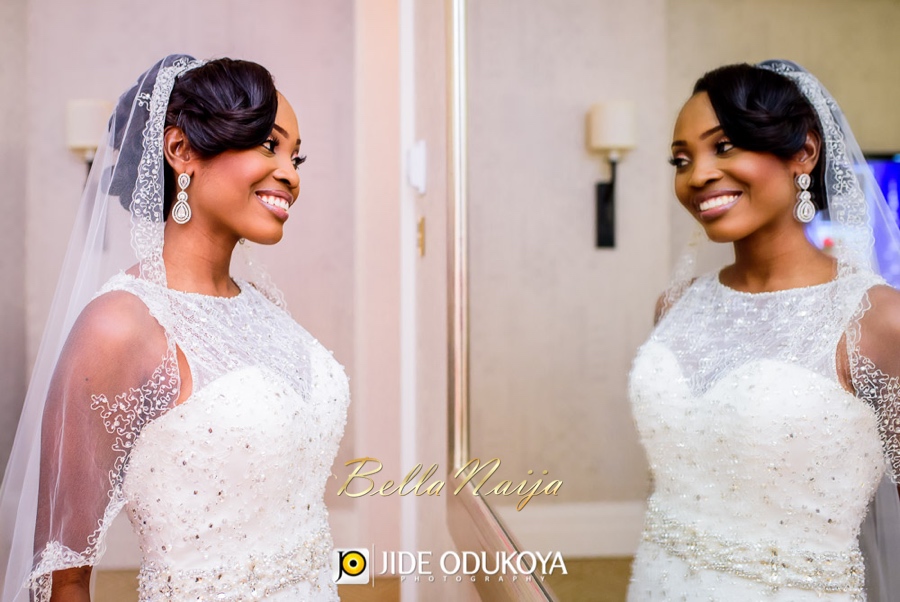 "I like bling and I like some drama. So I went for an Angelina Faccenda mermaid dress with lots of embellishments on the bodice and lots of ruffles at the bottom. I bought my dress online, by the way. I went to stores to try on dresses for sizing, then I went online and bought this dress I'd had my eyes on for months. Matter of fact, I did most of my shopping for my wedding online. It saved me time, stress, money, and I was exposed to lots of options."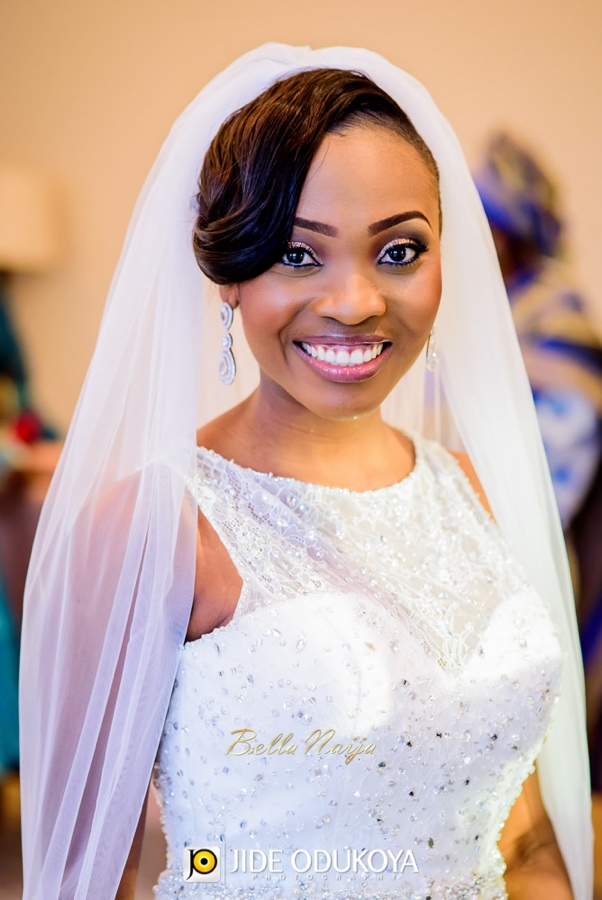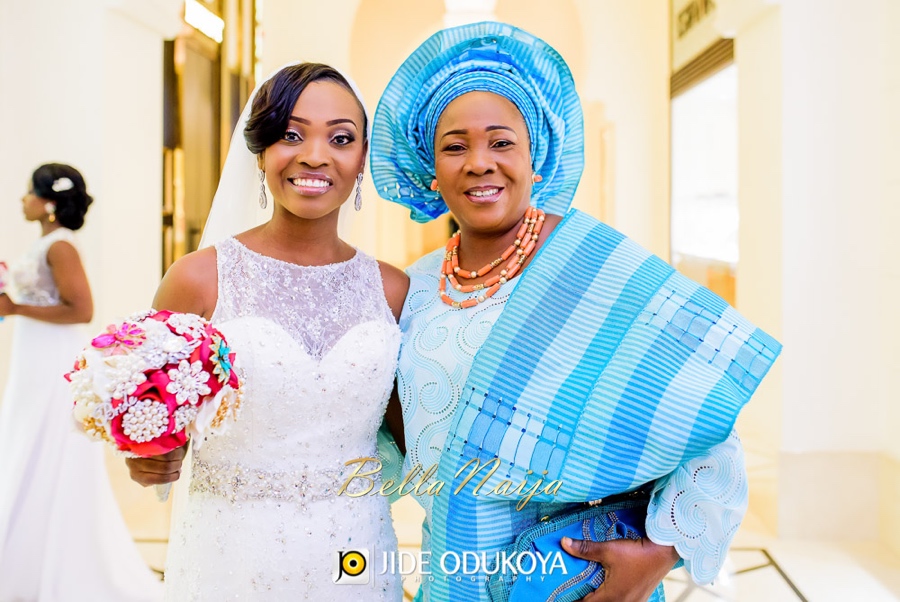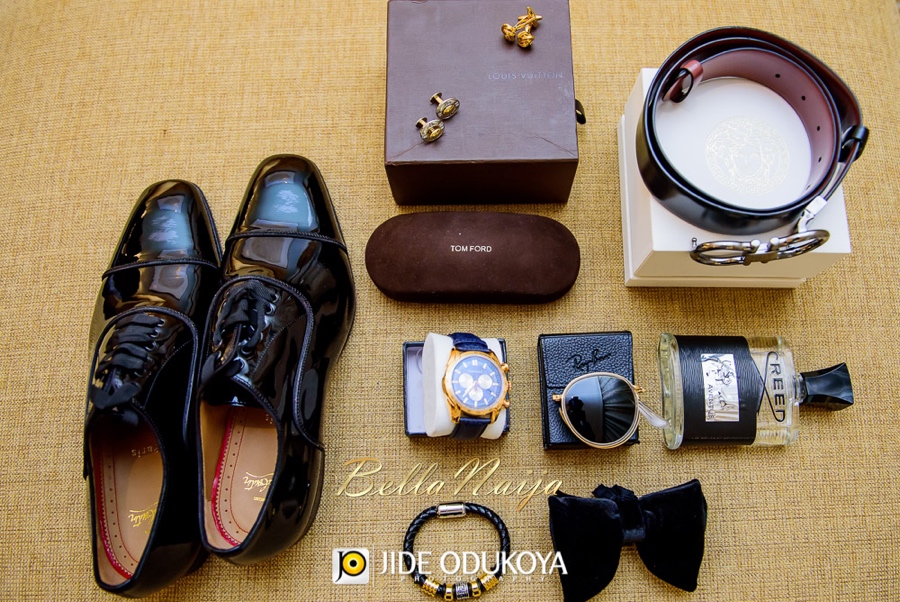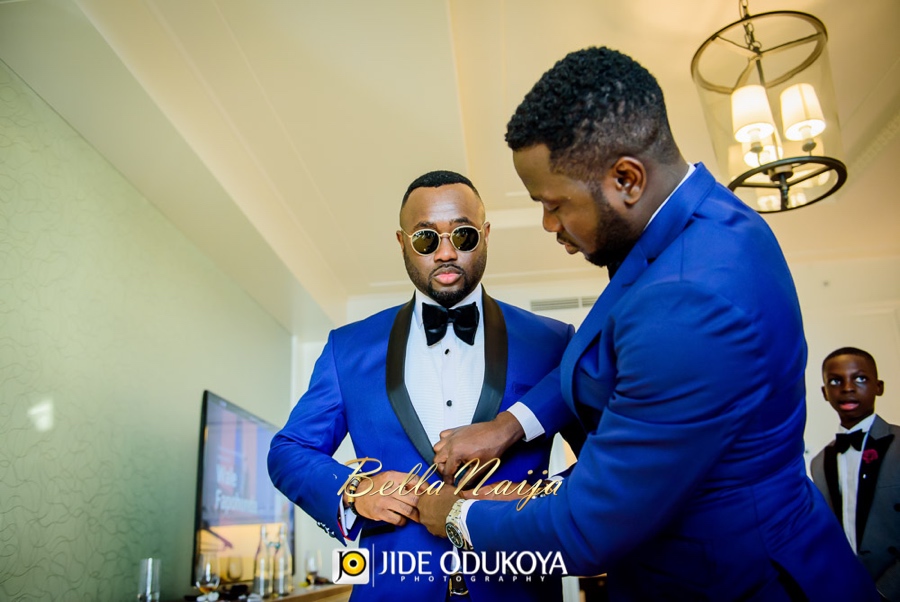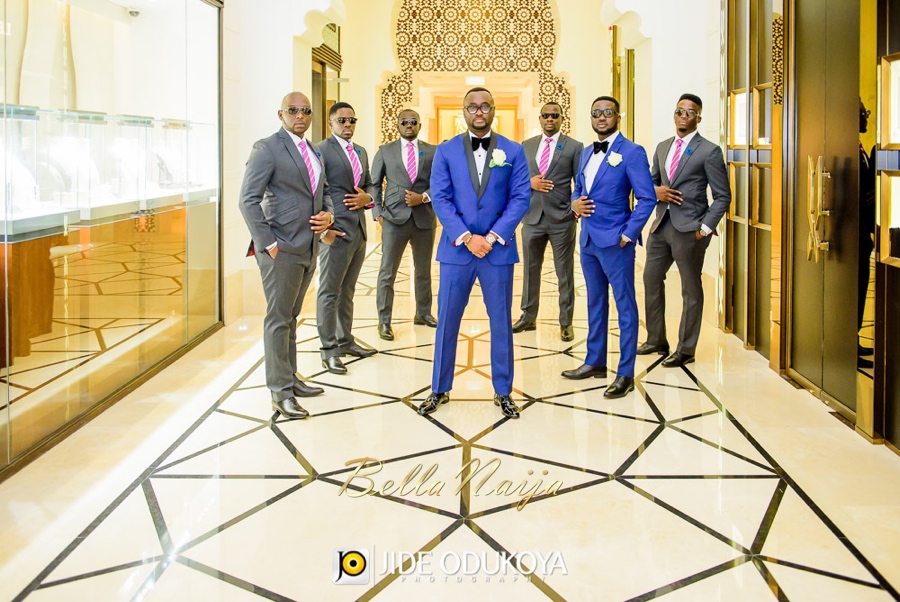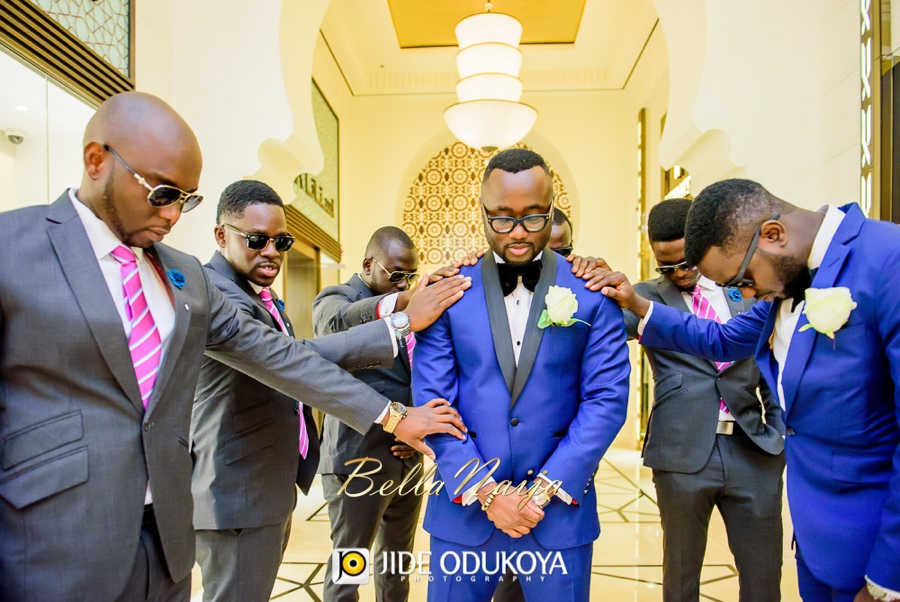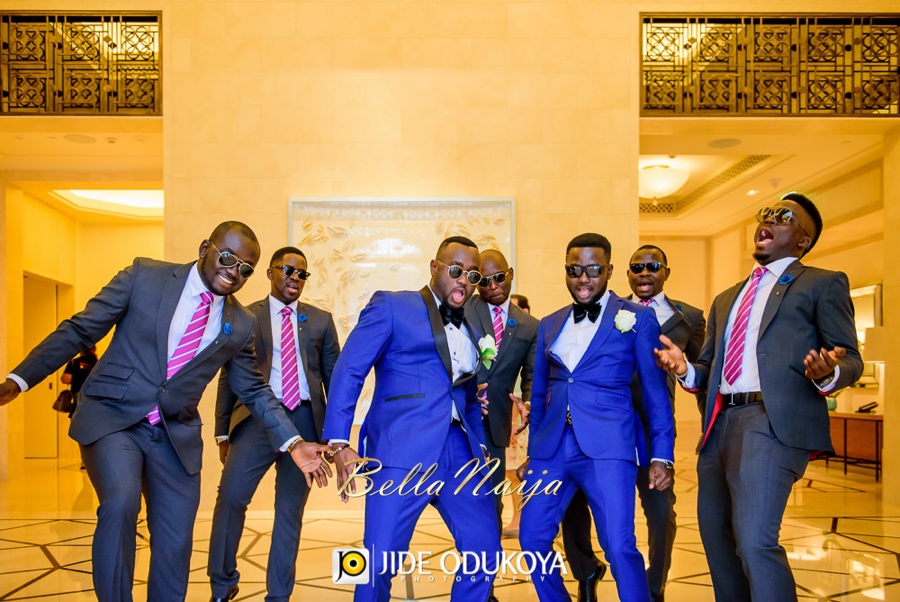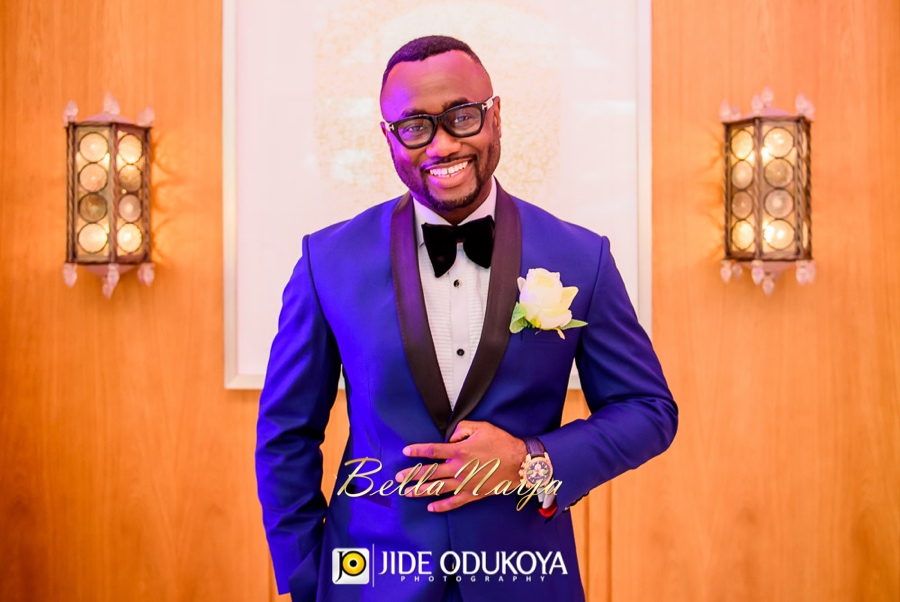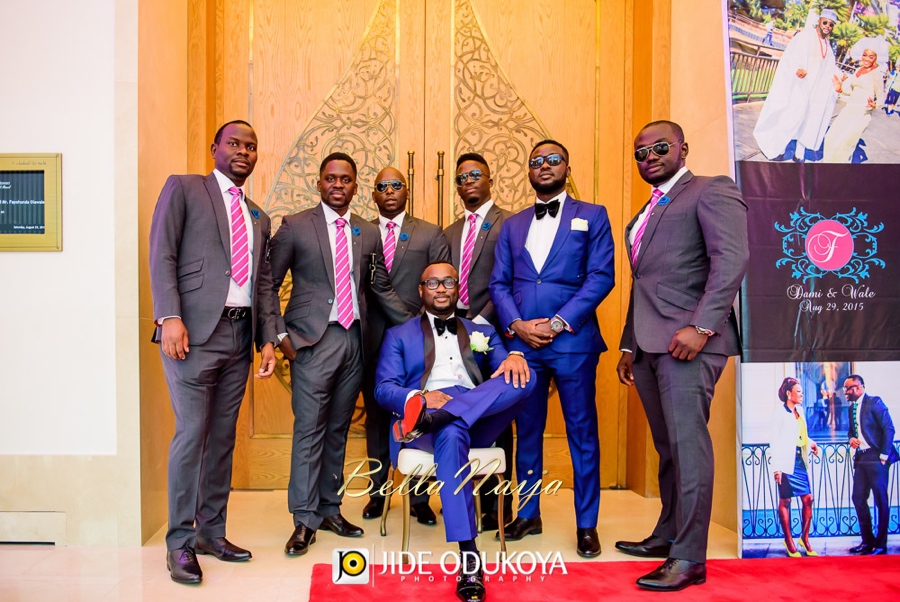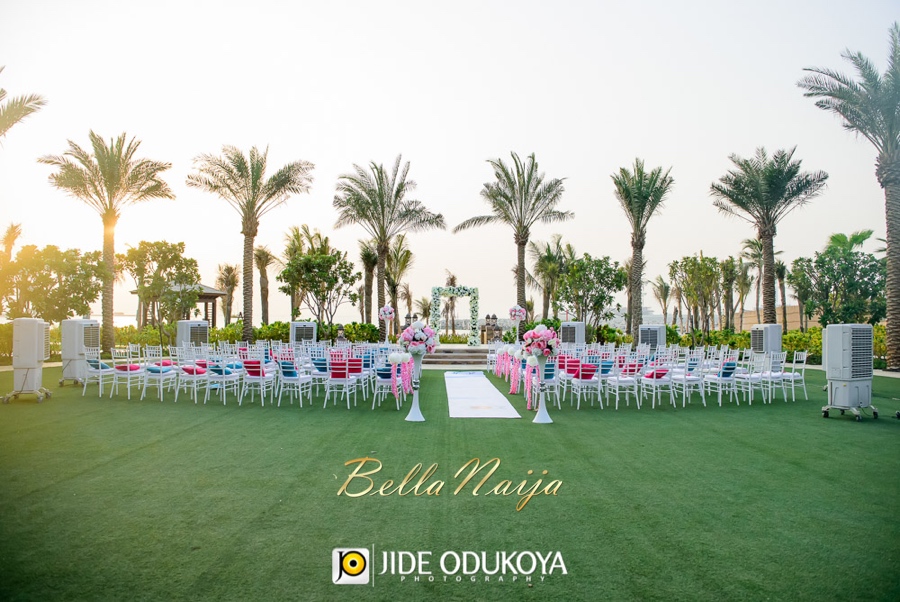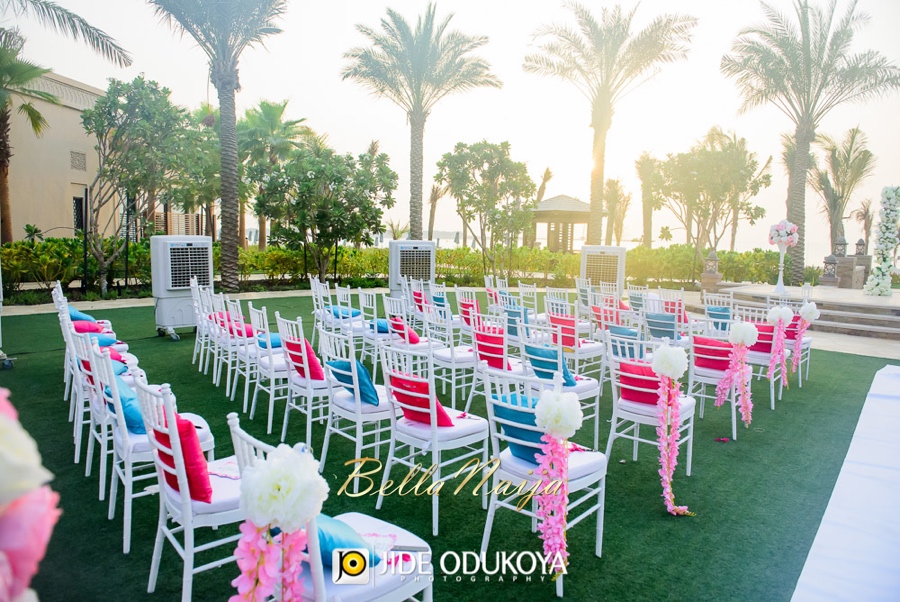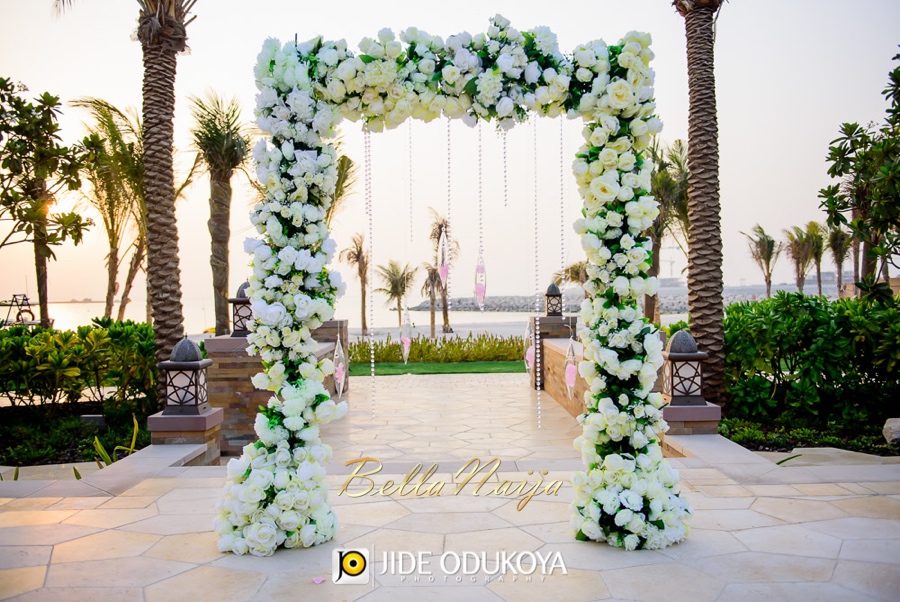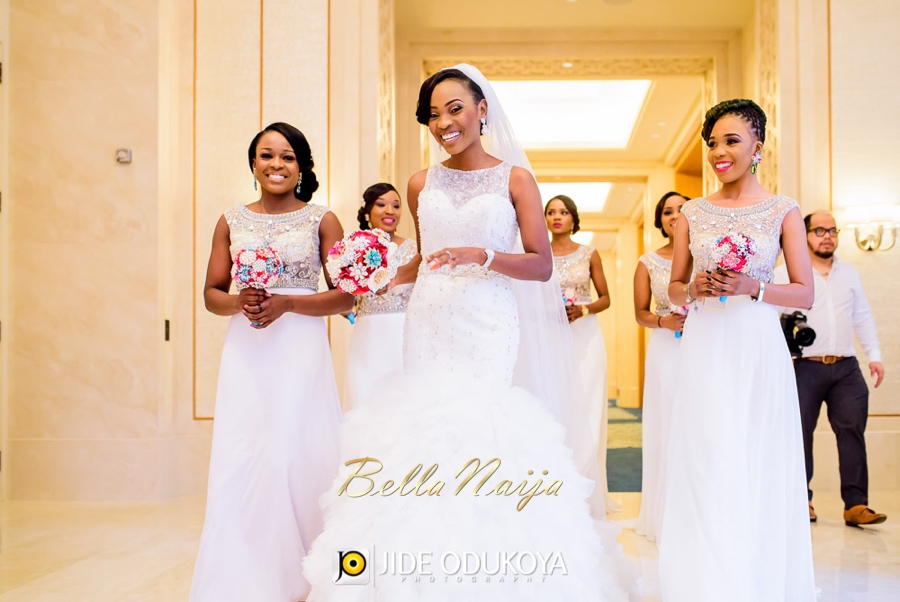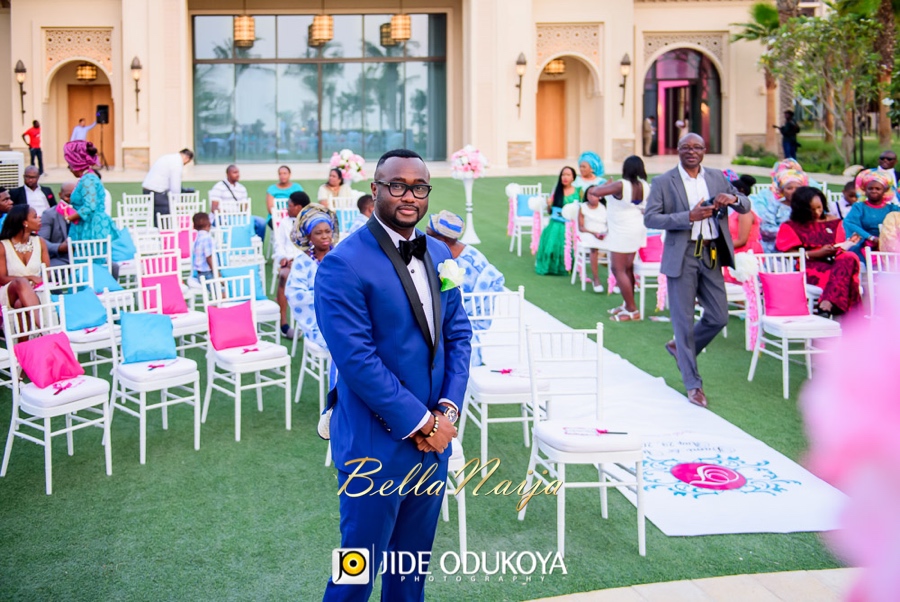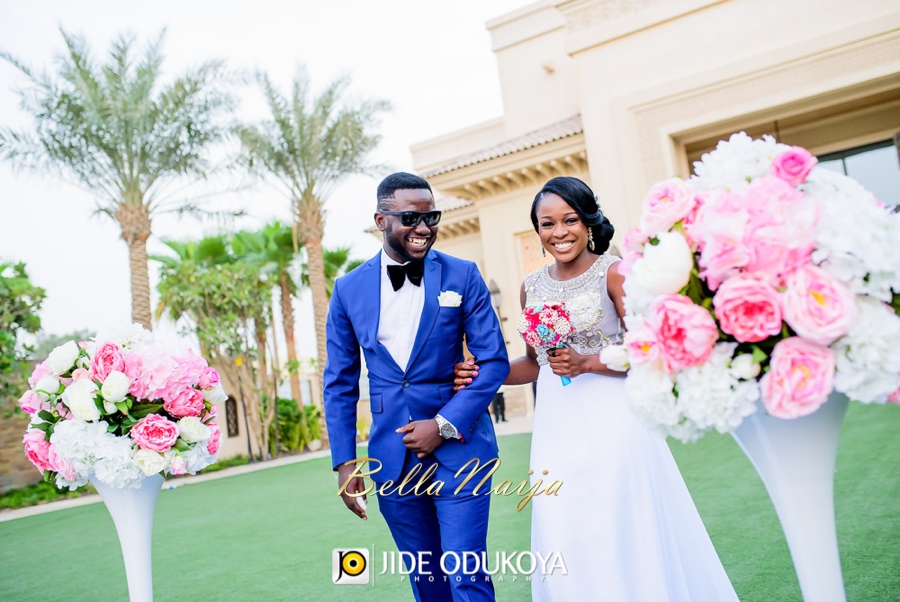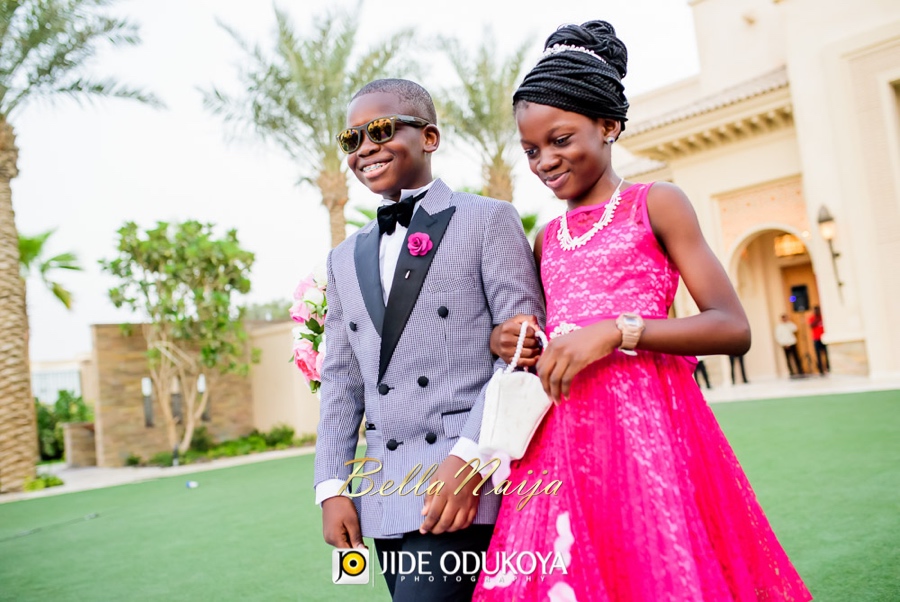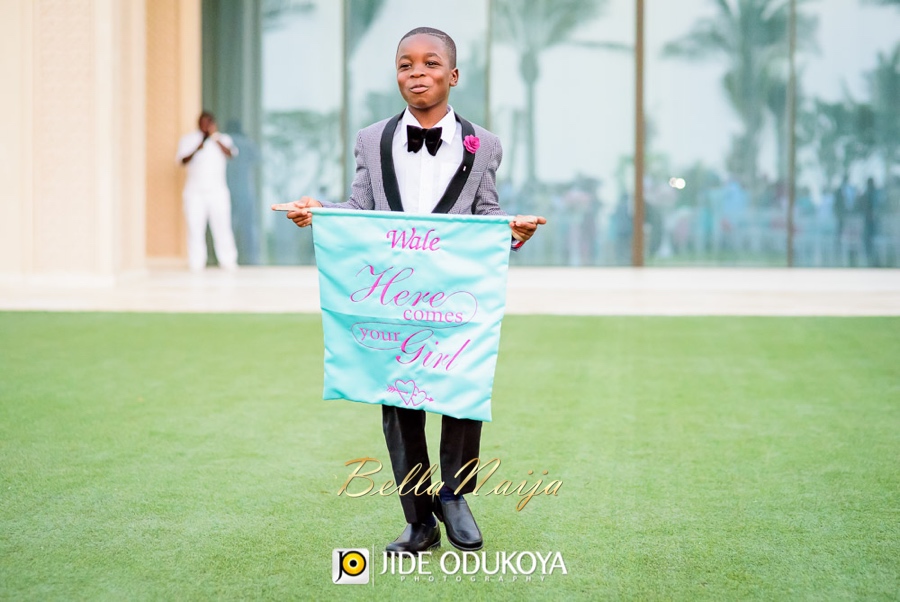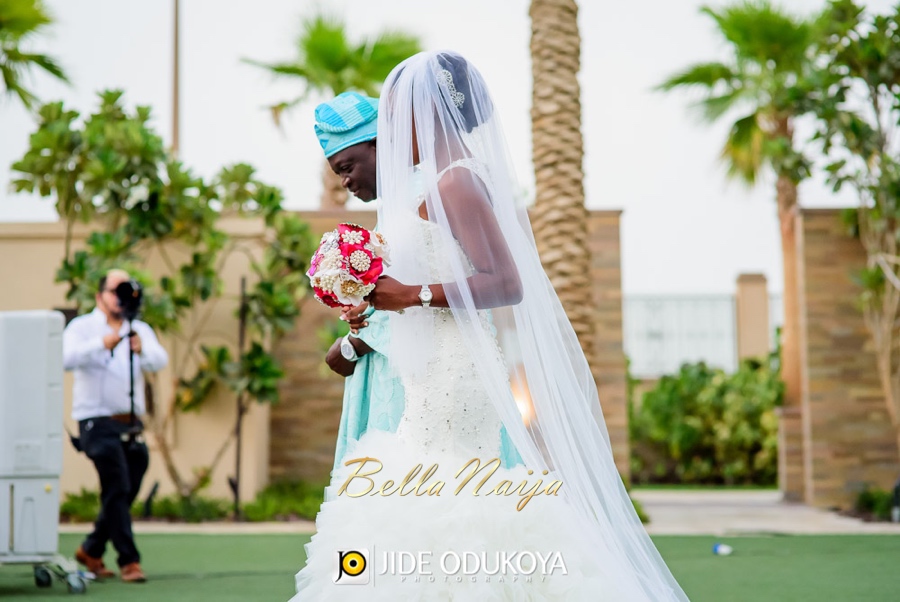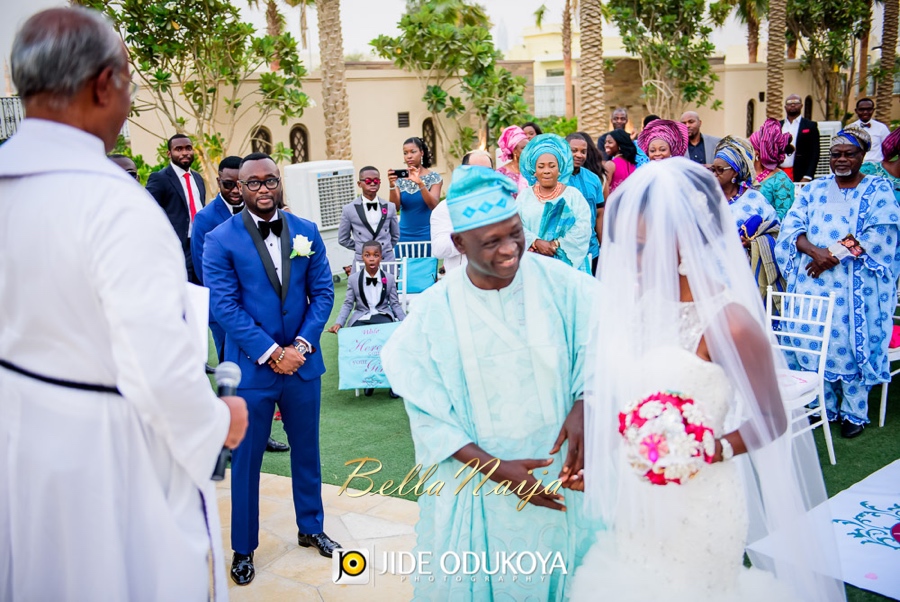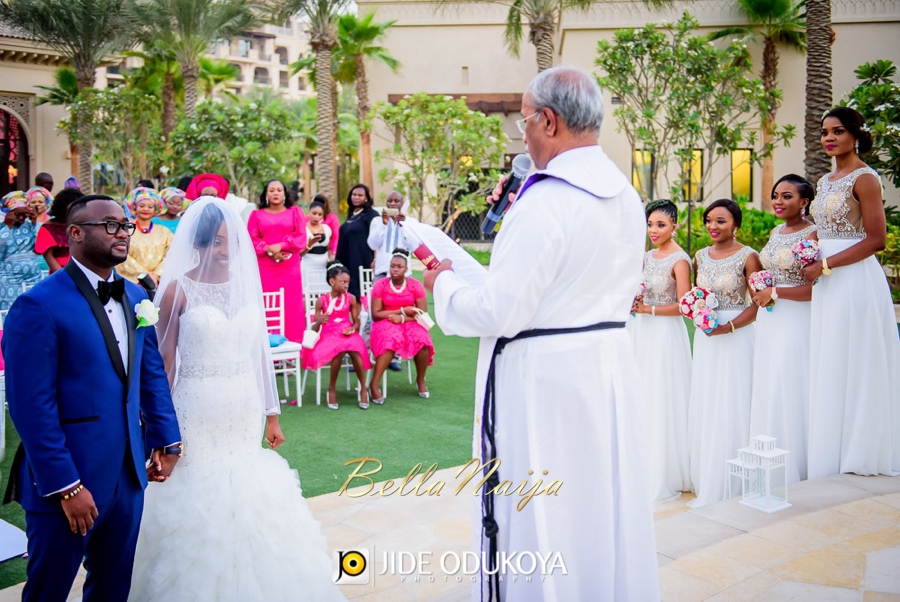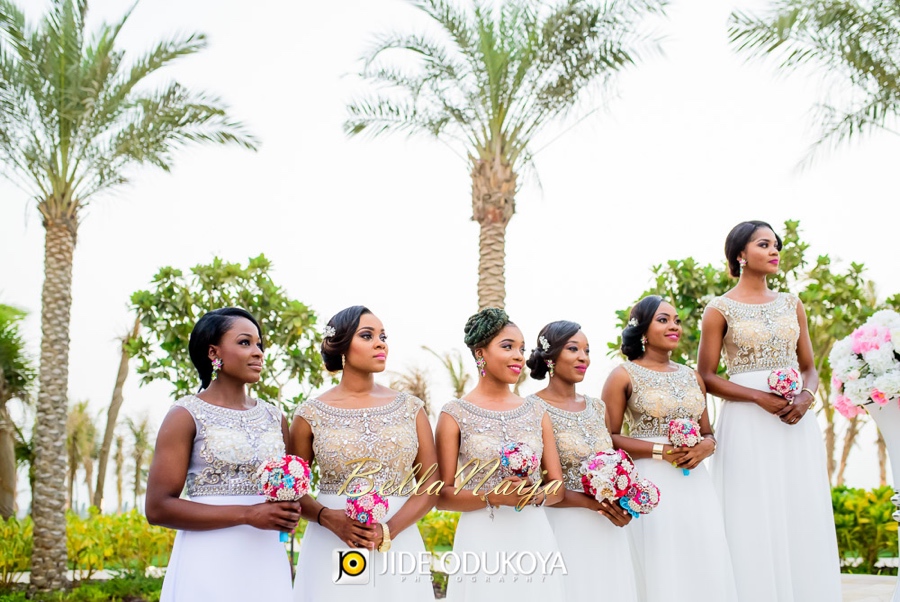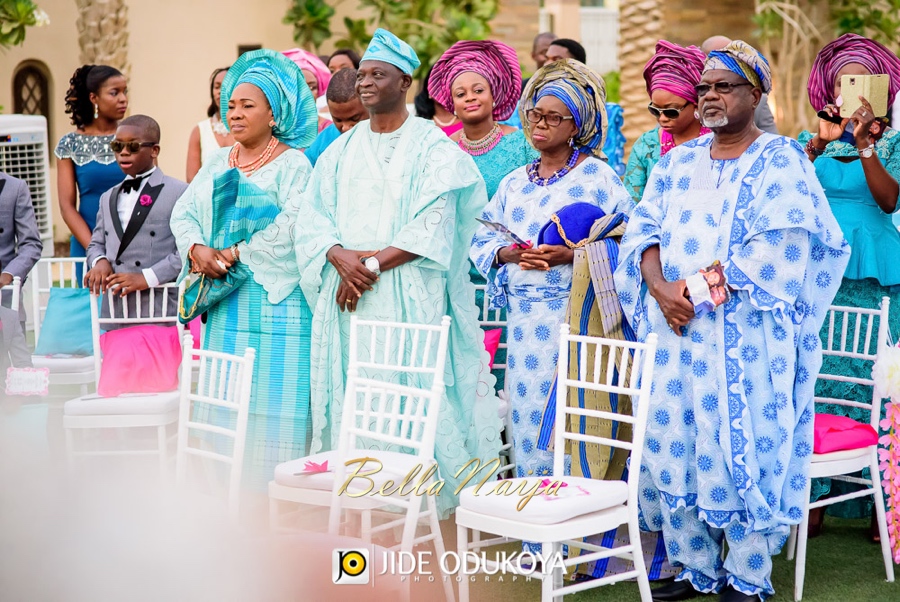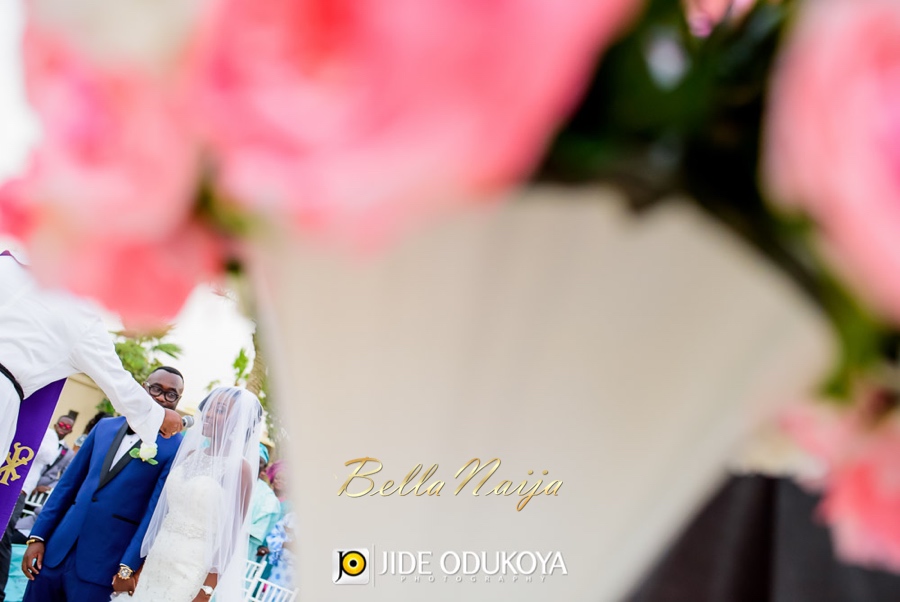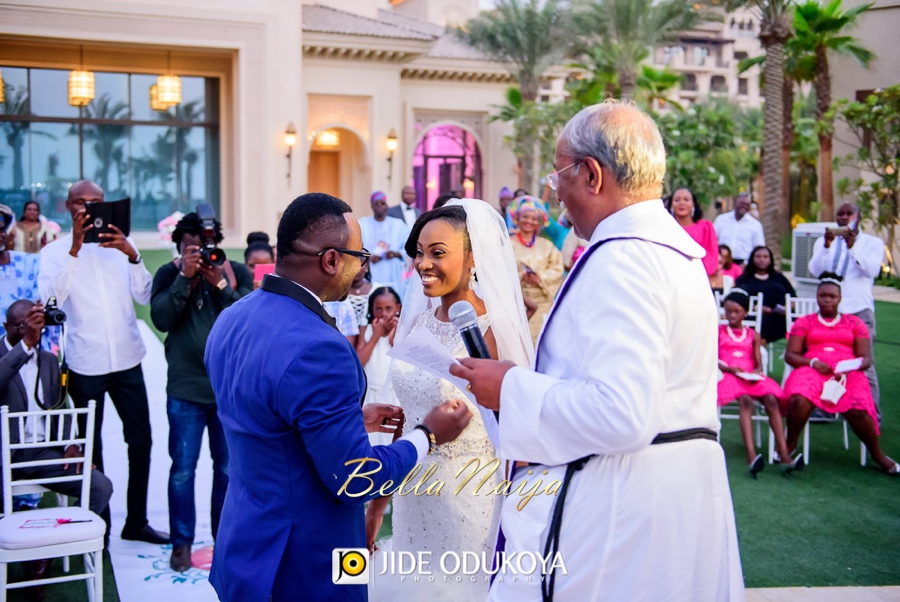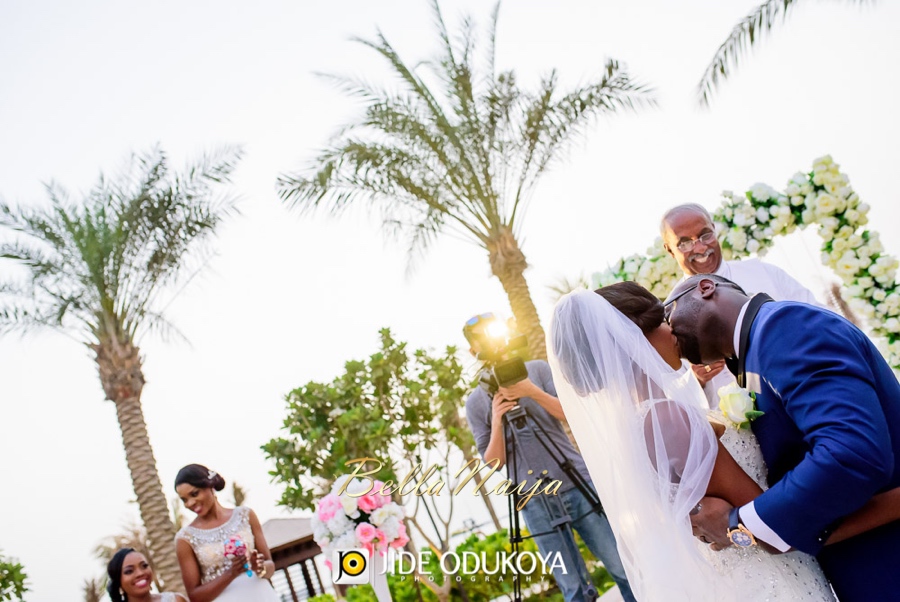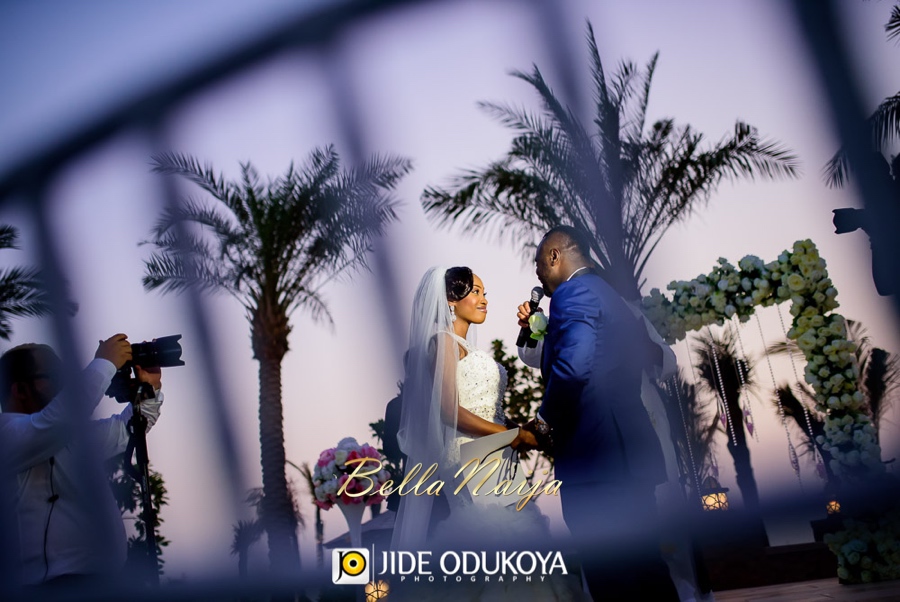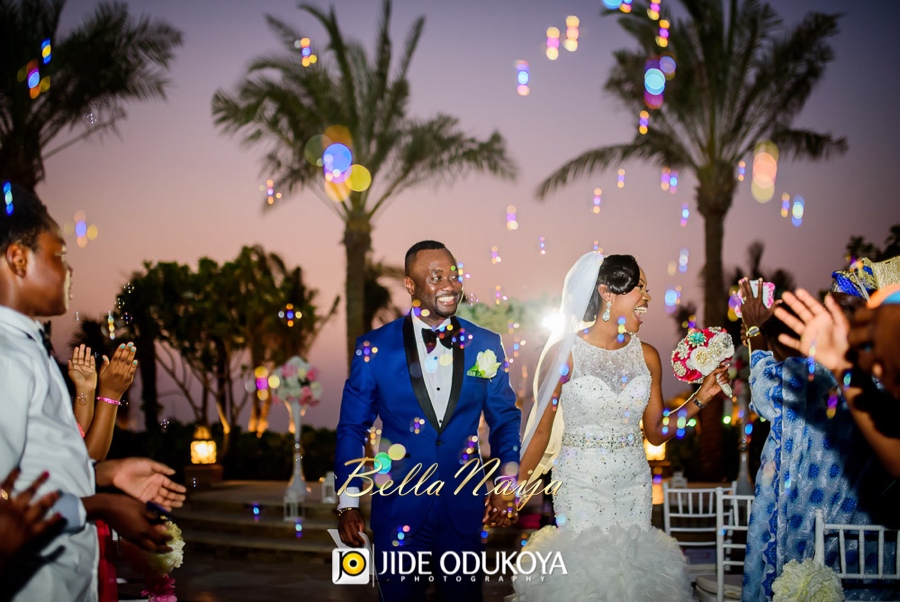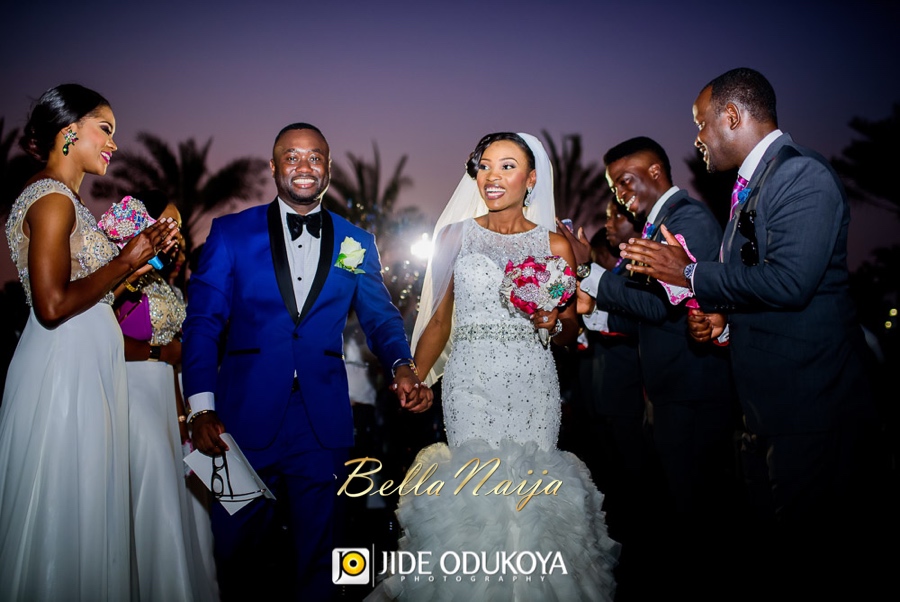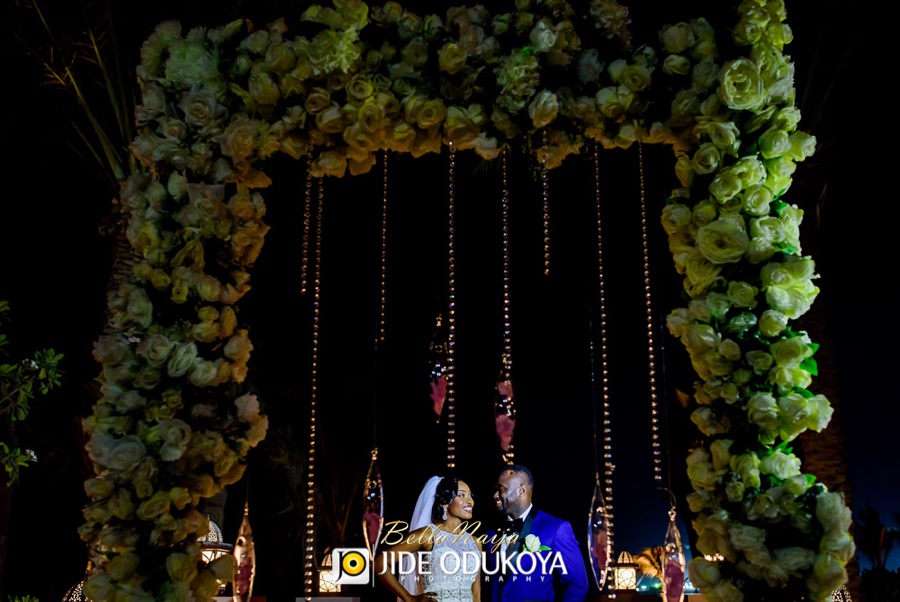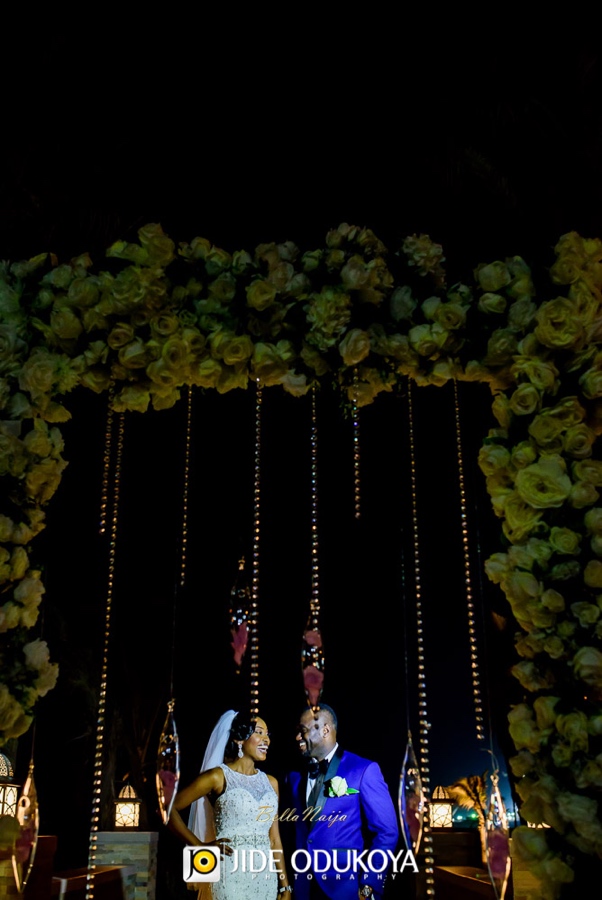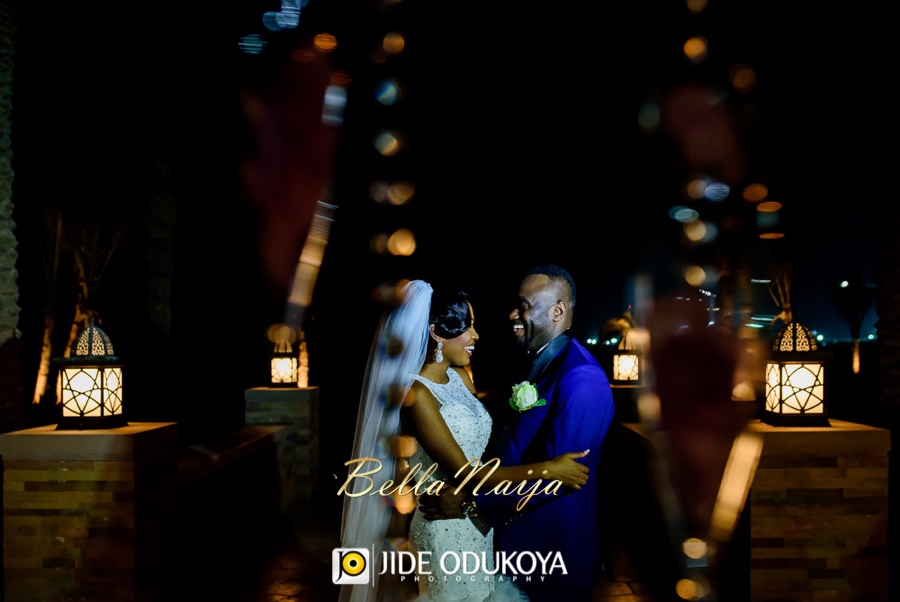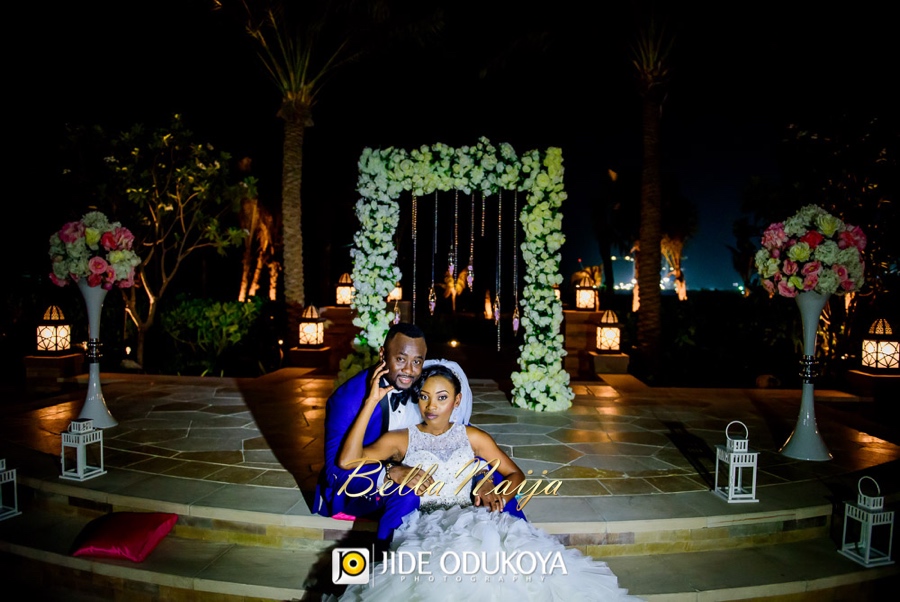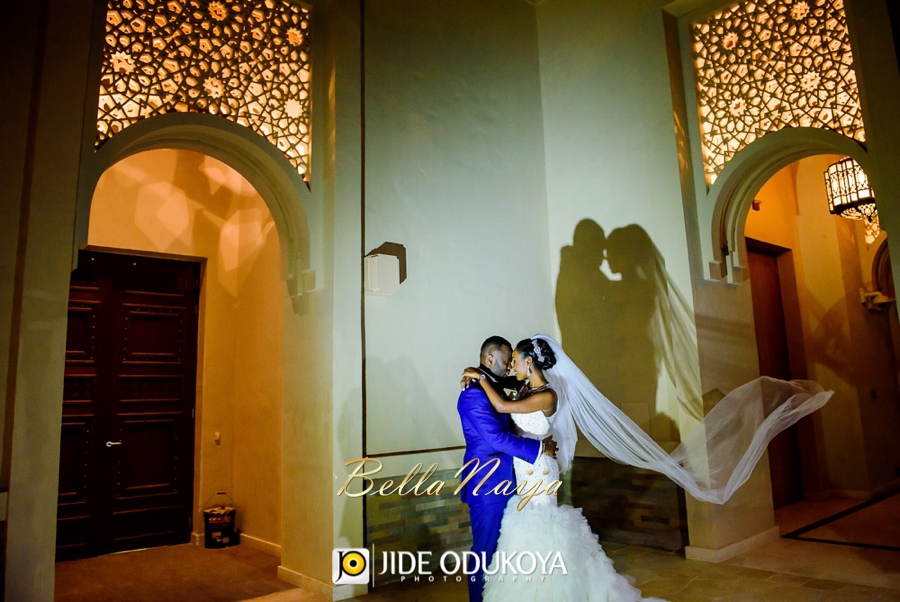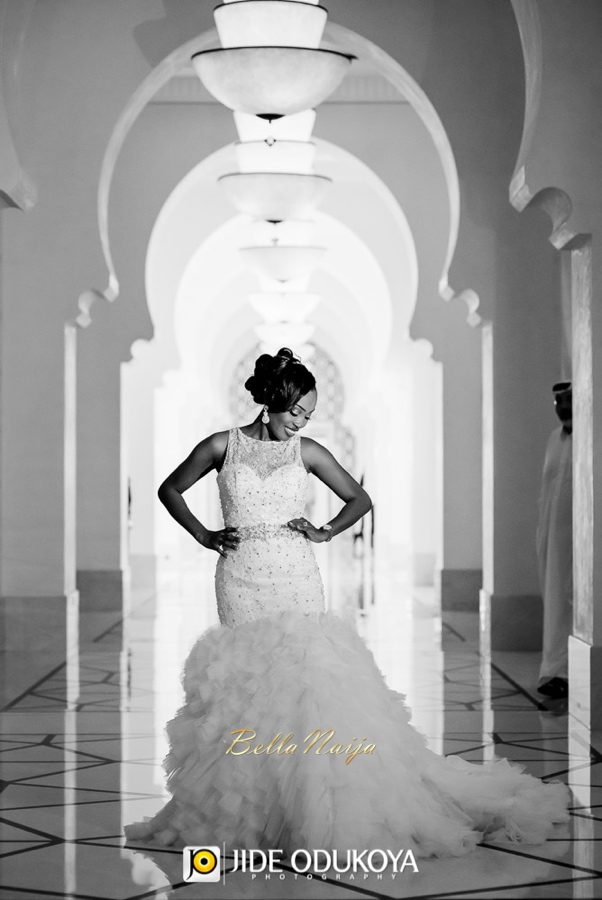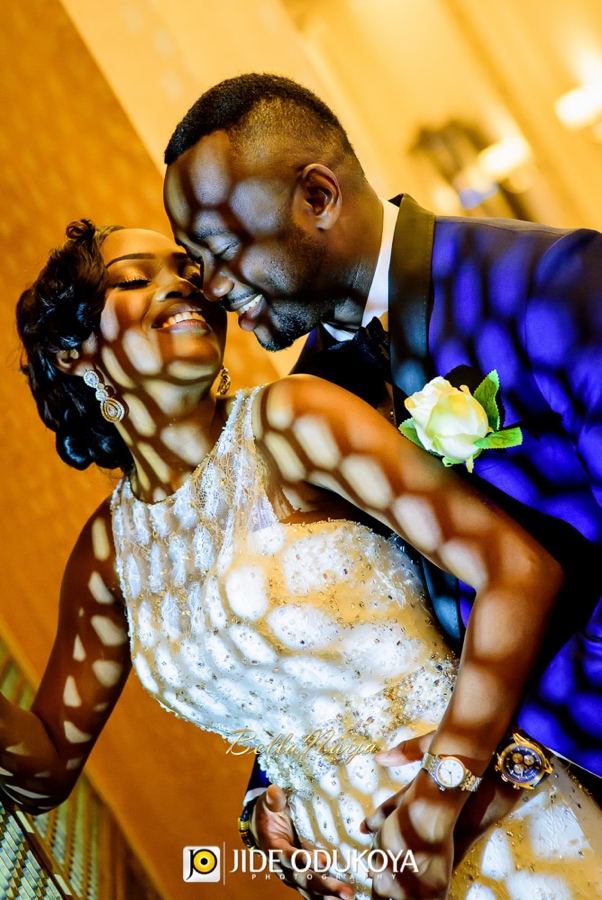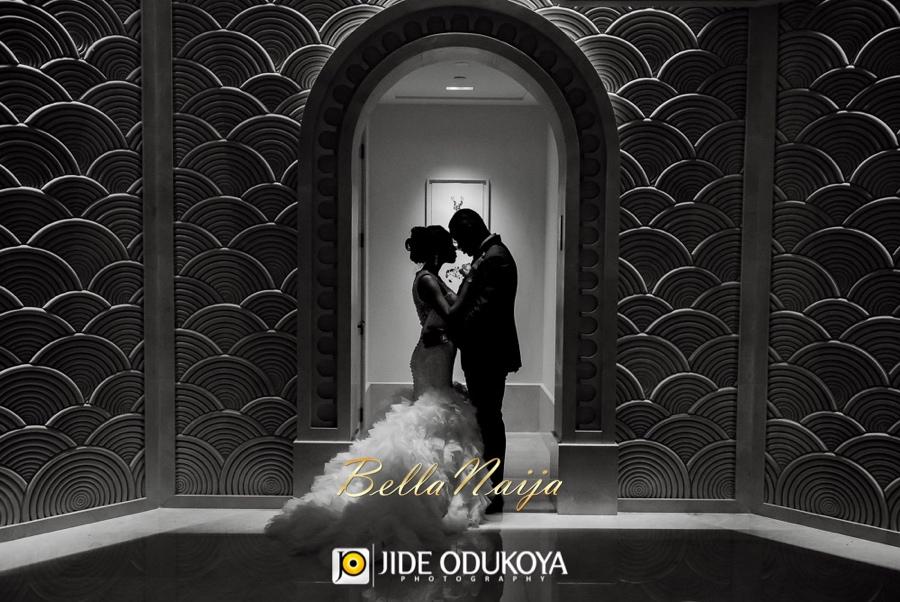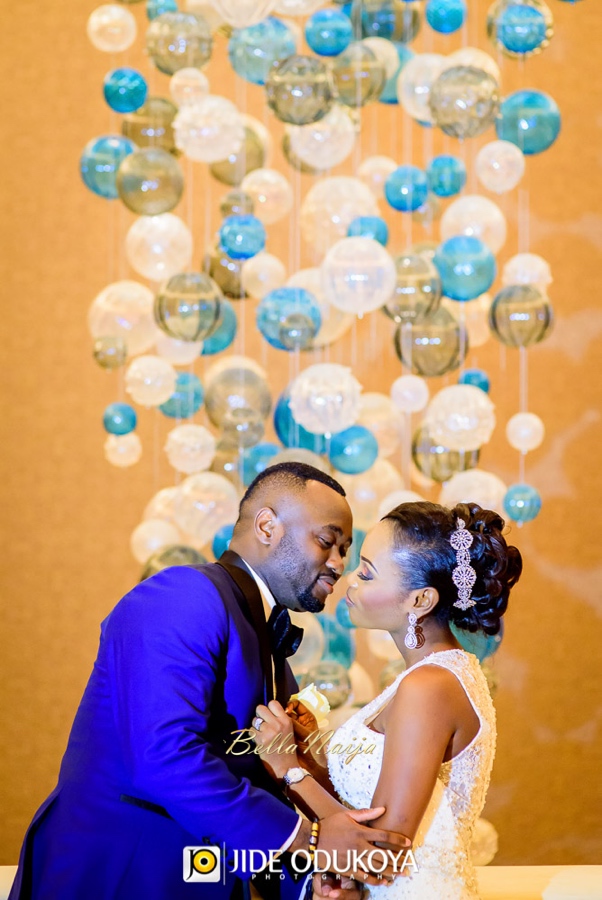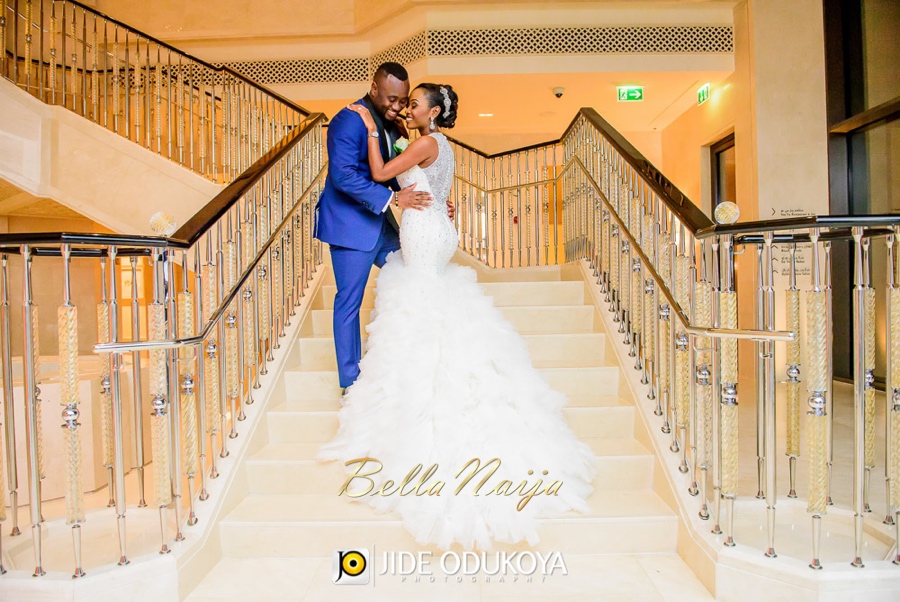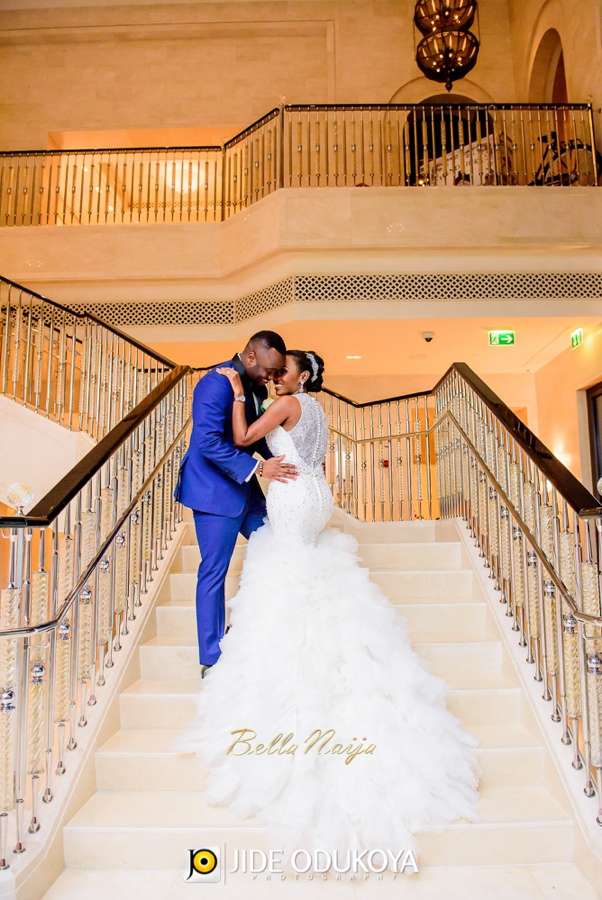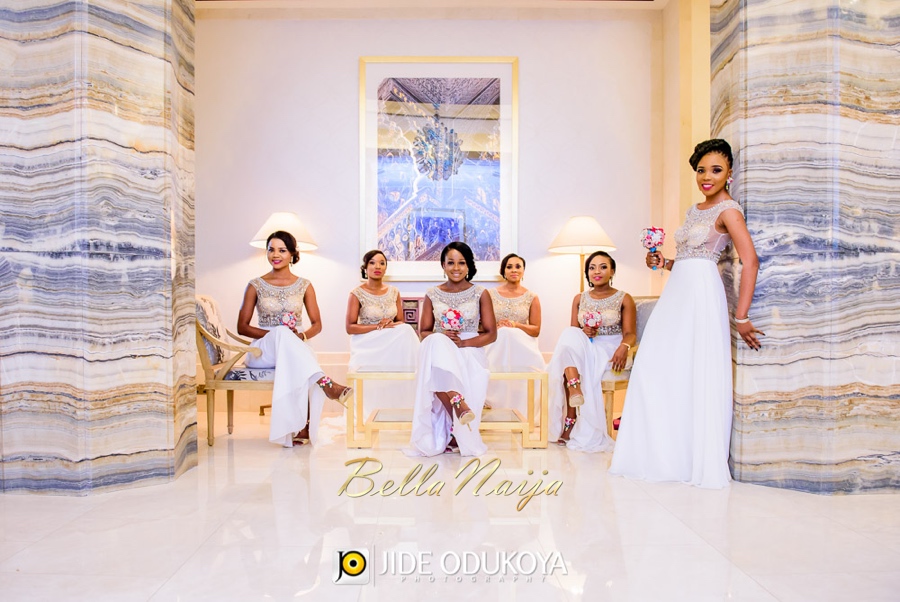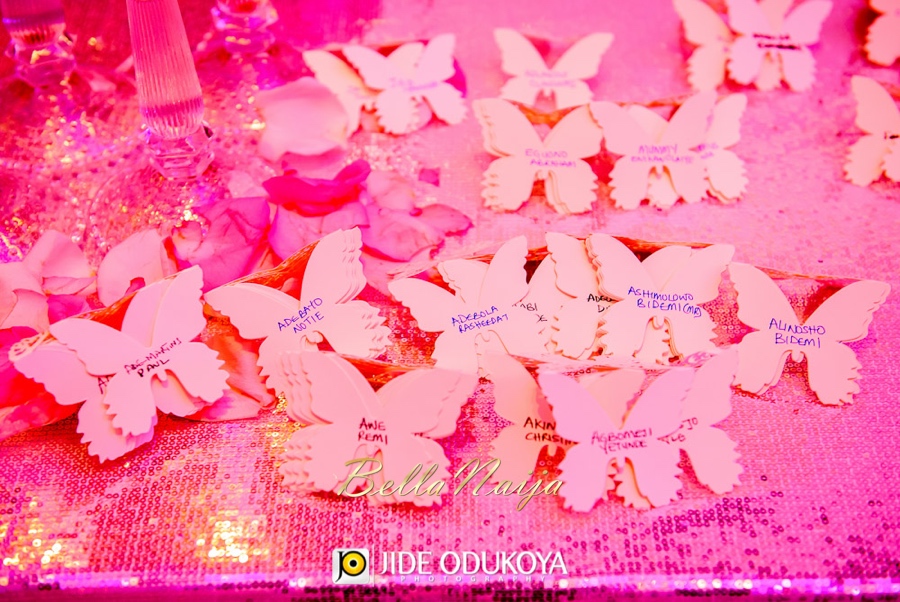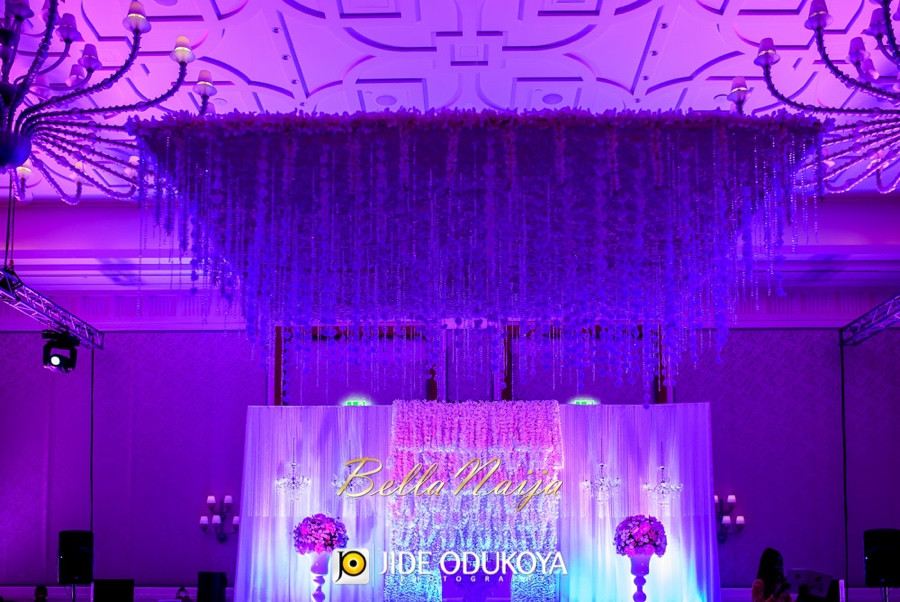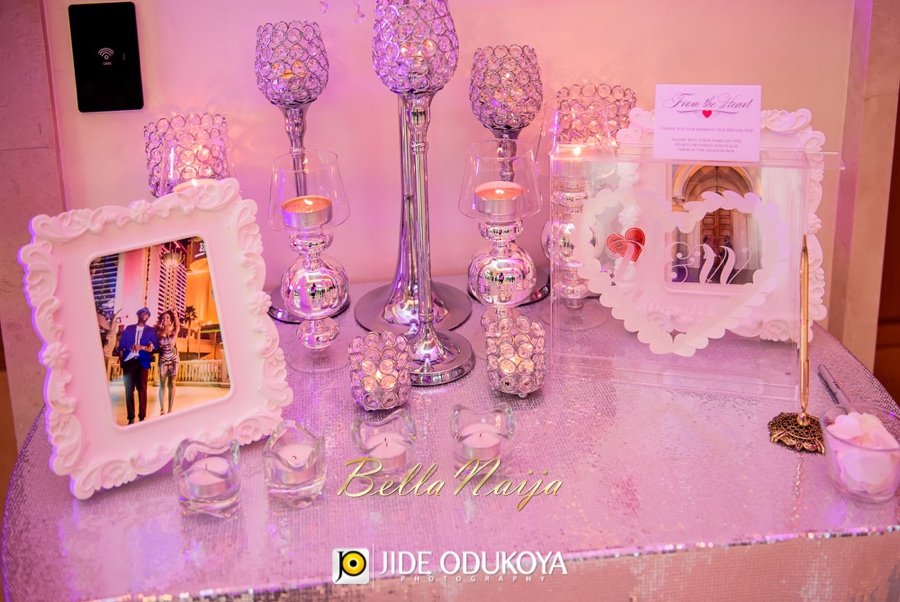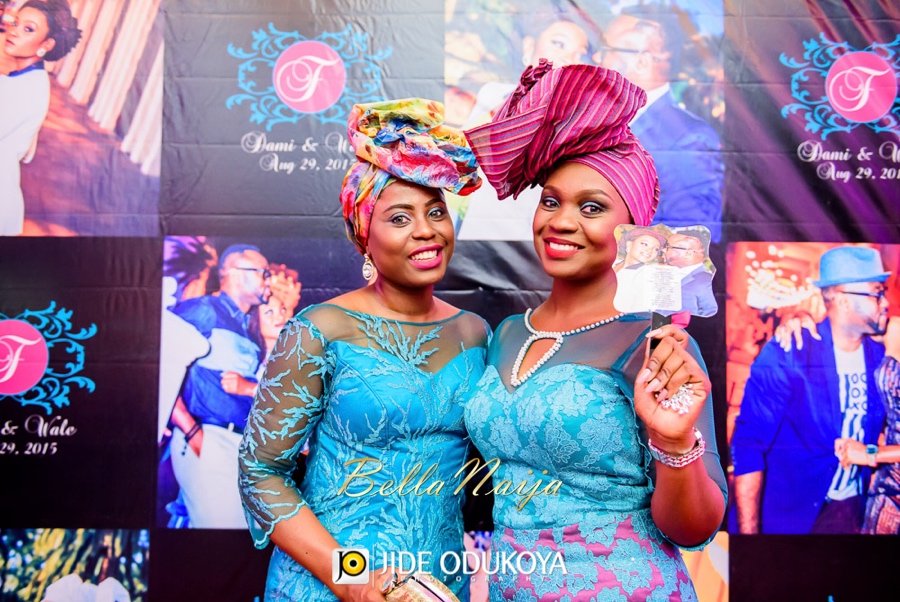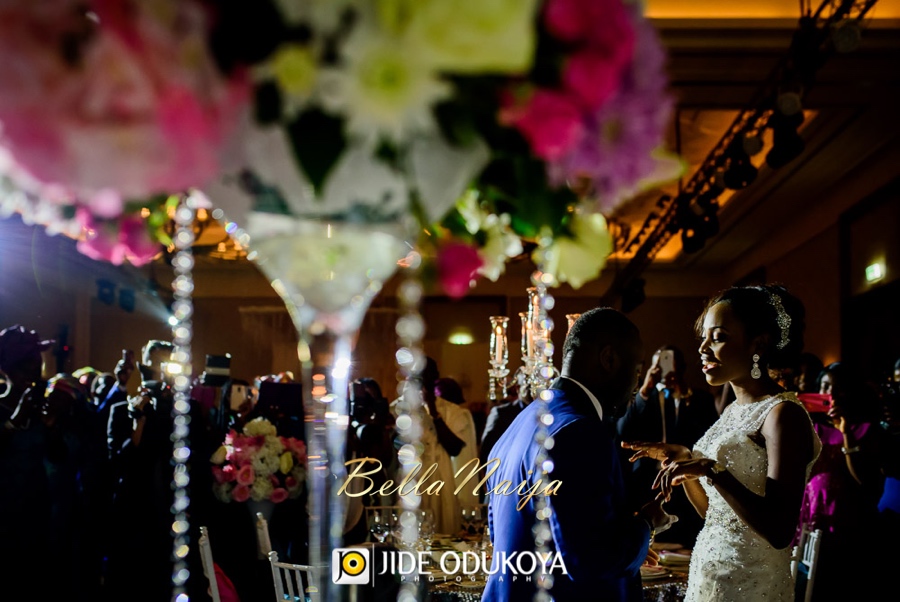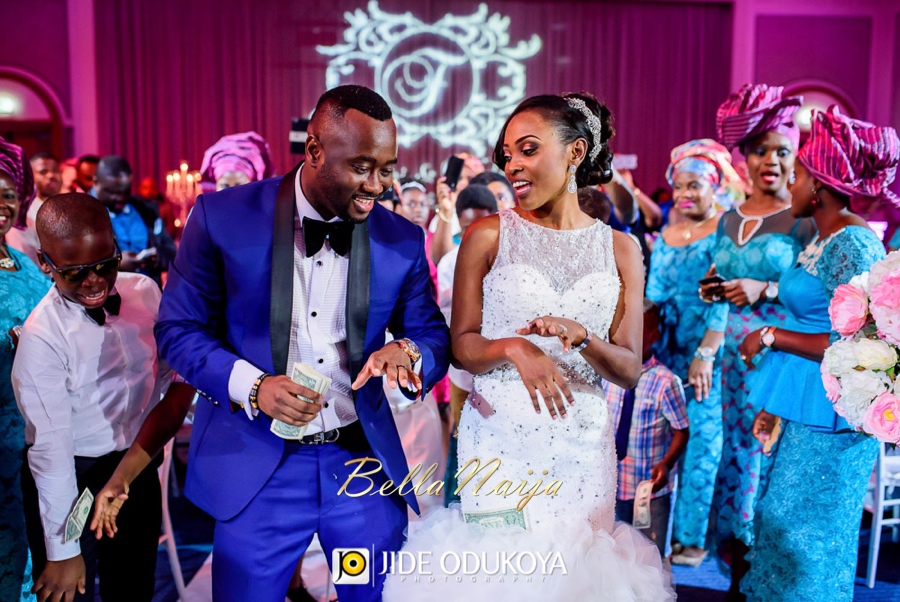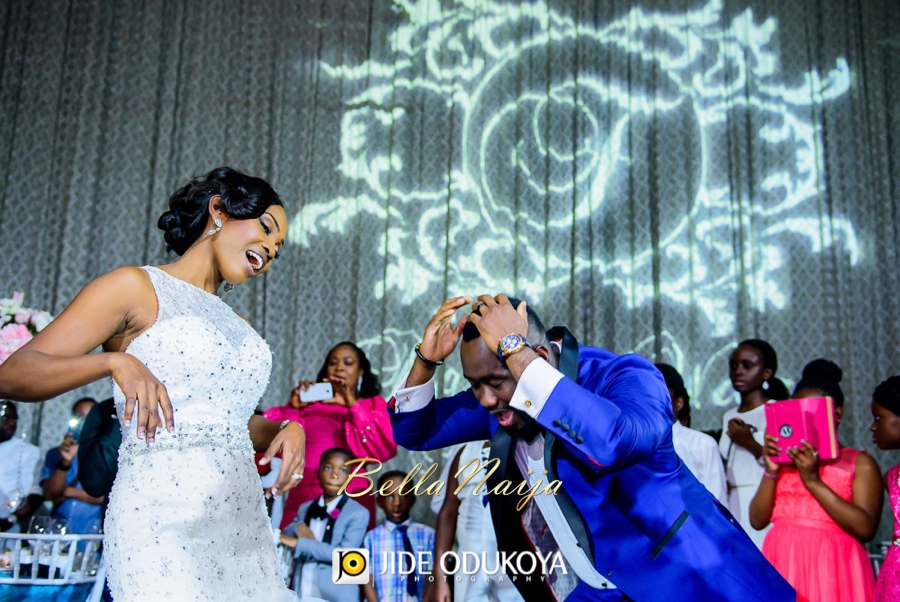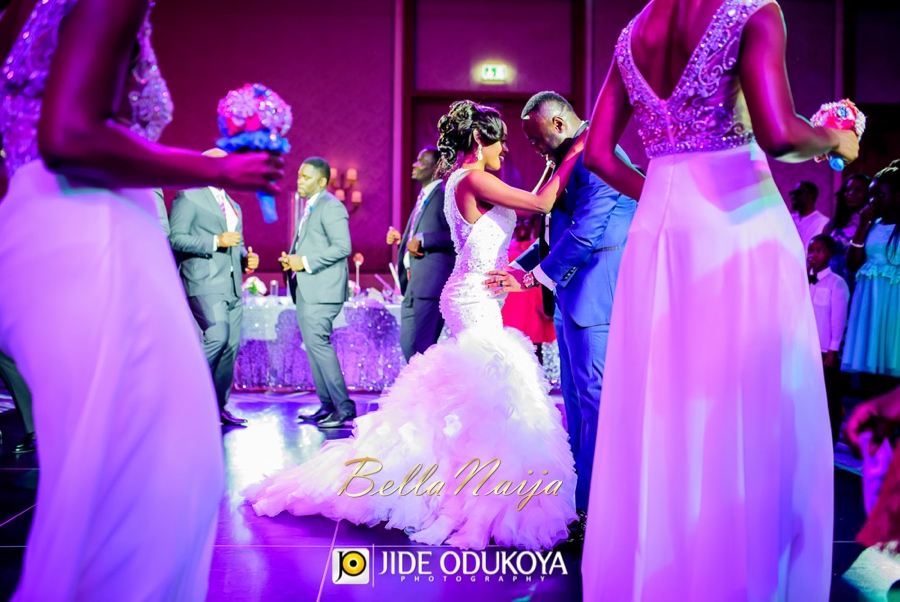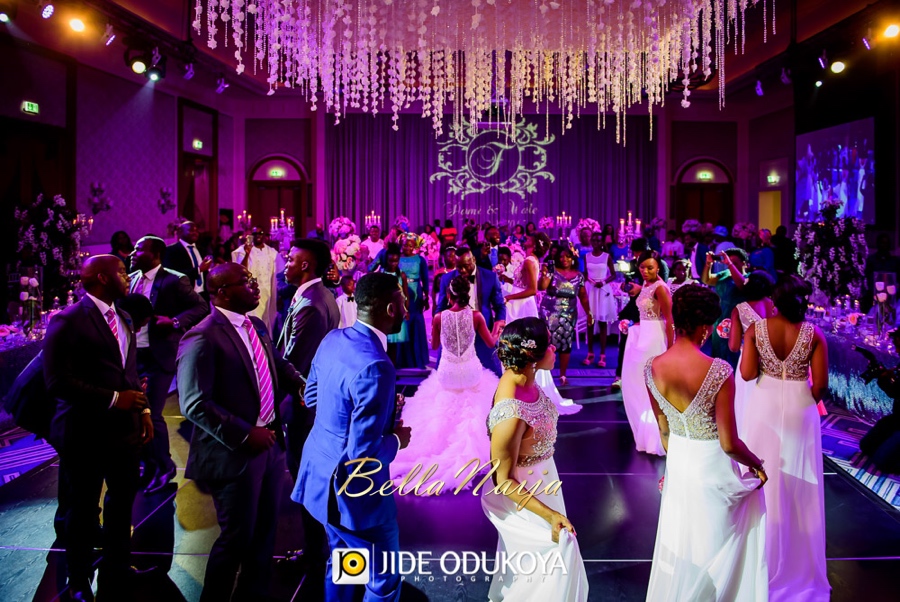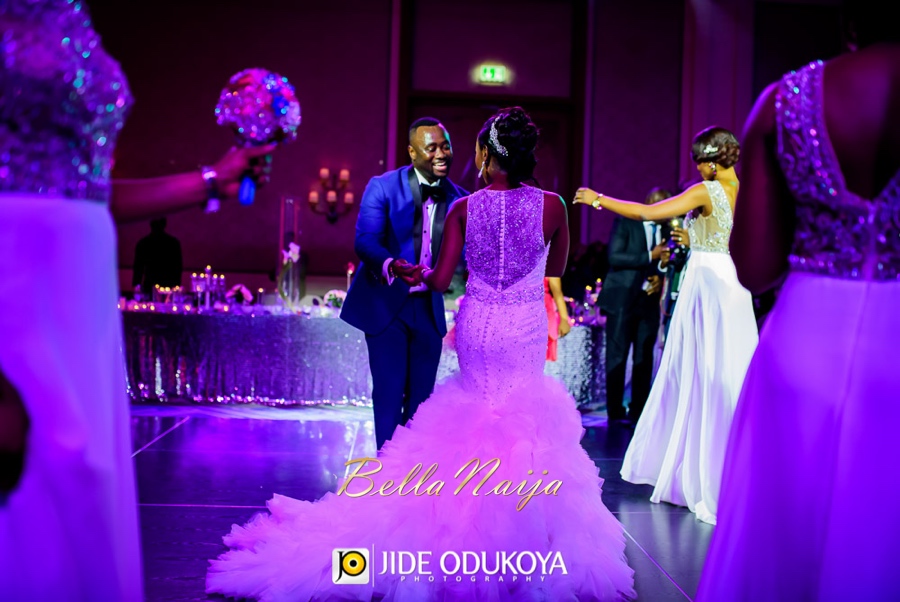 "The Groom and his 'Goons' challenged the bride and her bridesmaids to a dance-off, totally unplanned. Guess who won? The ladies of course!"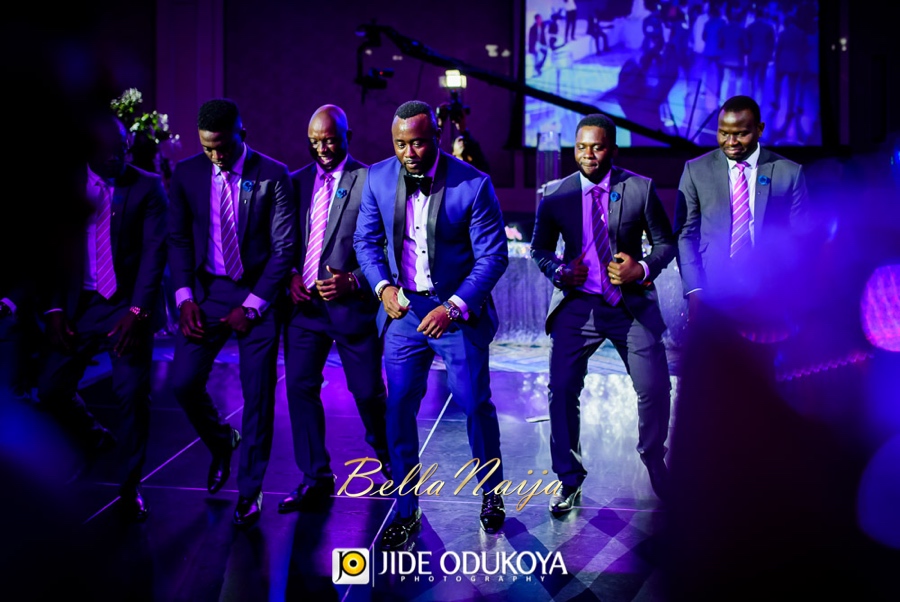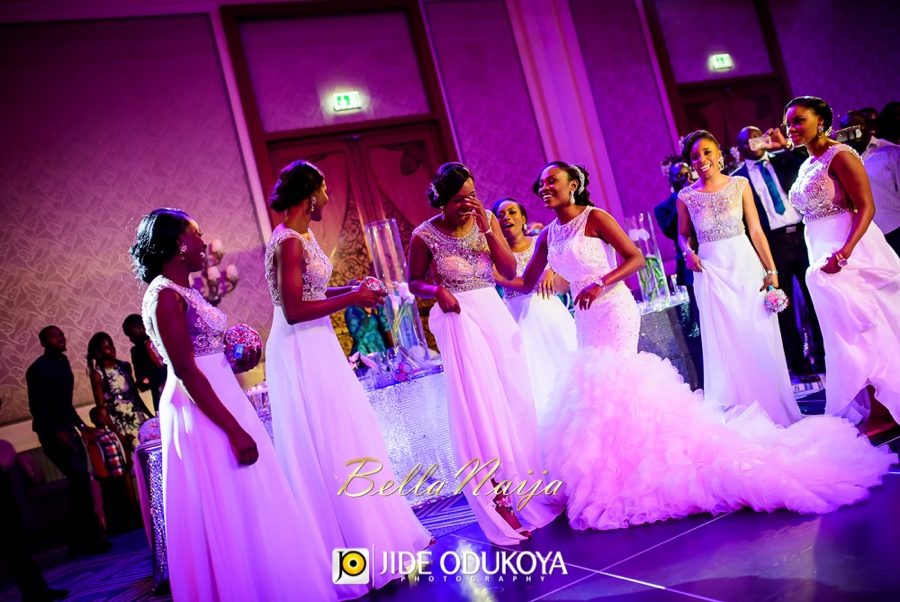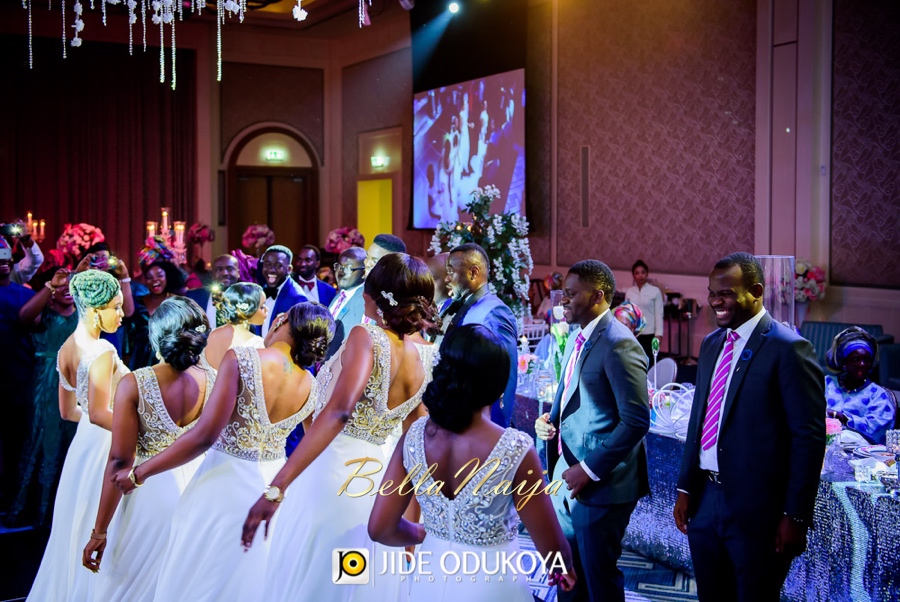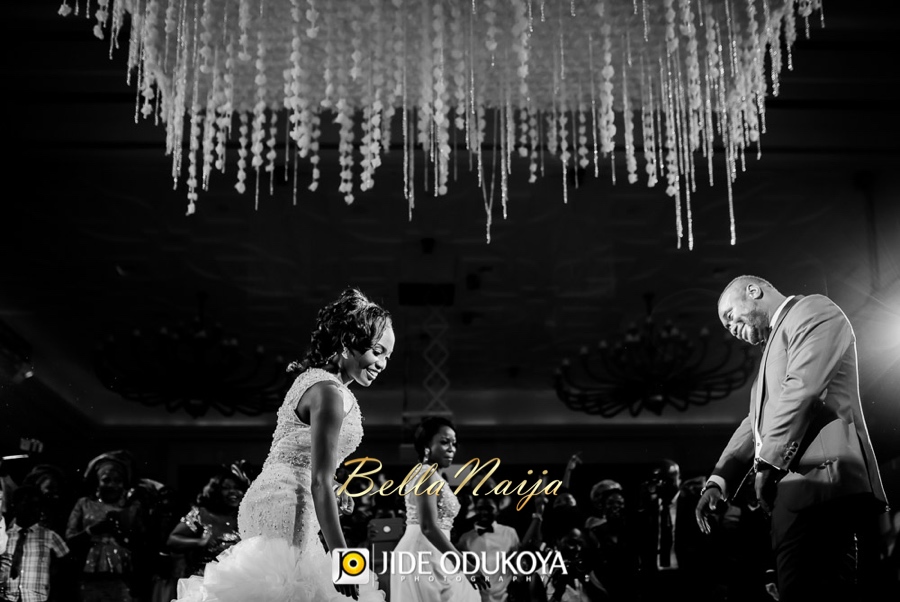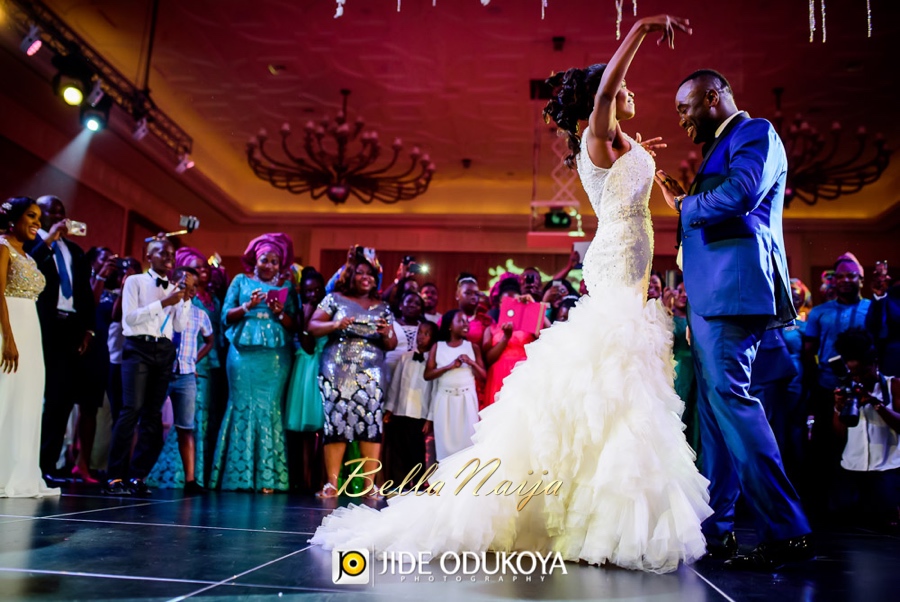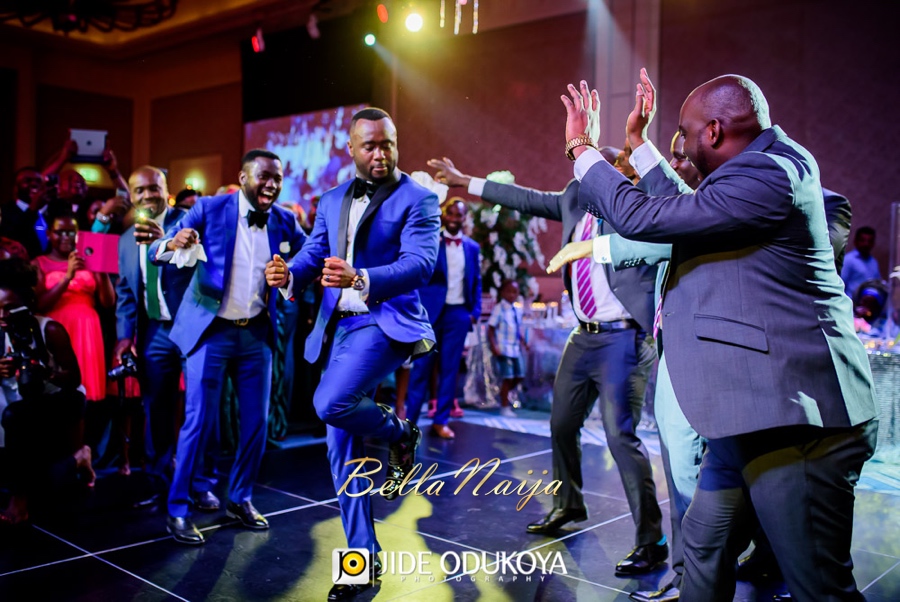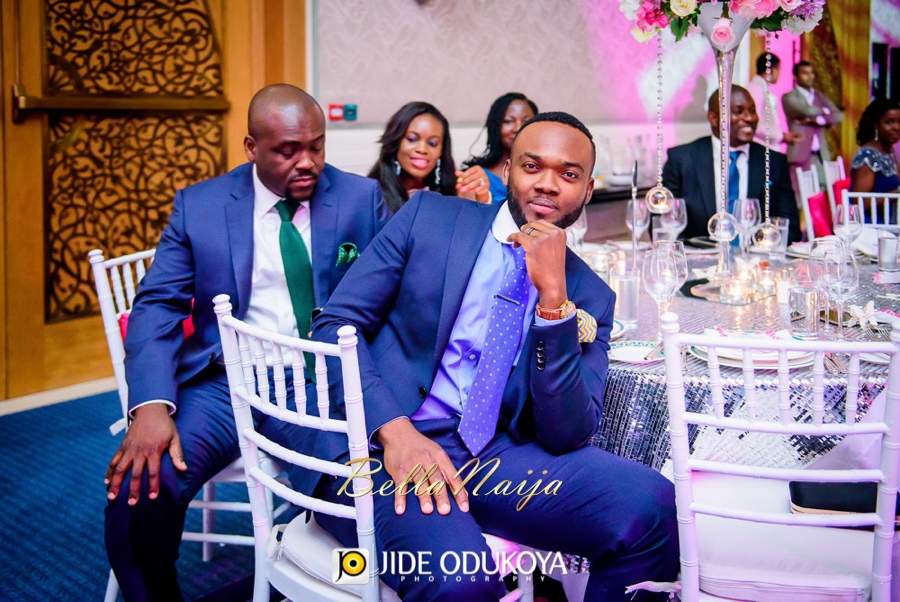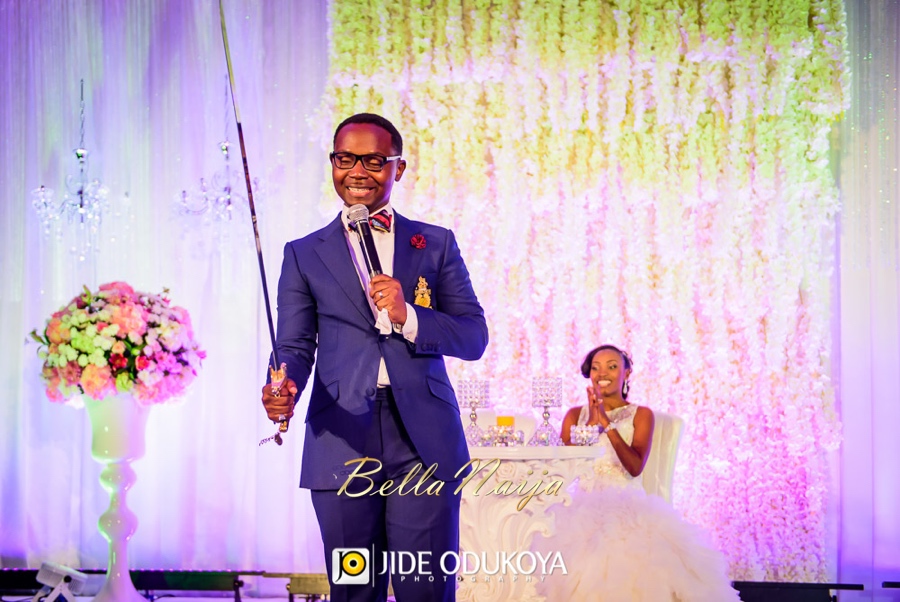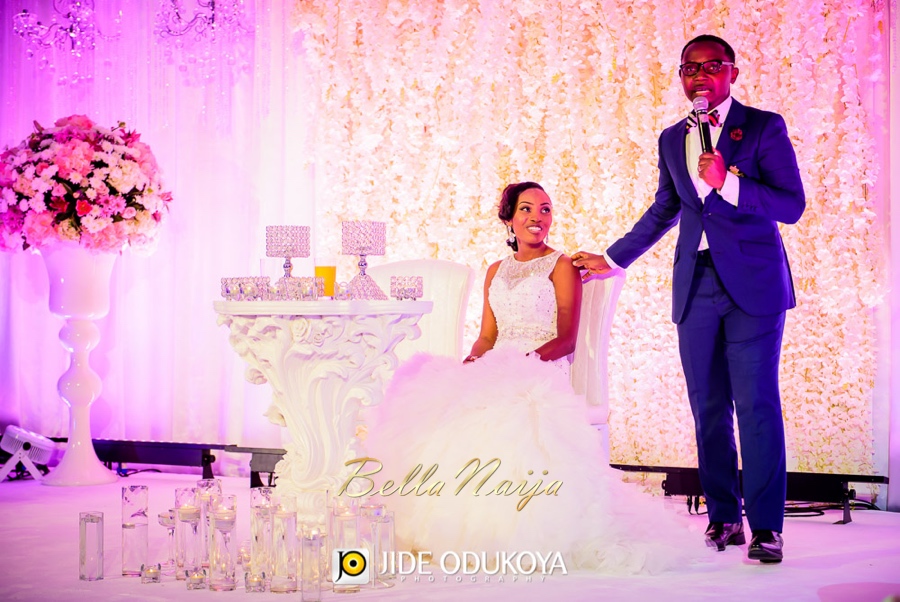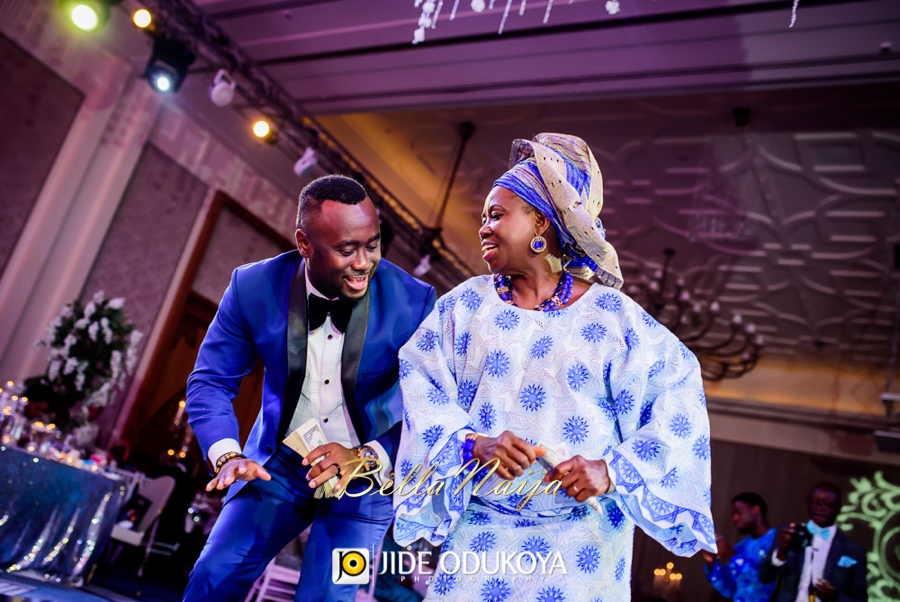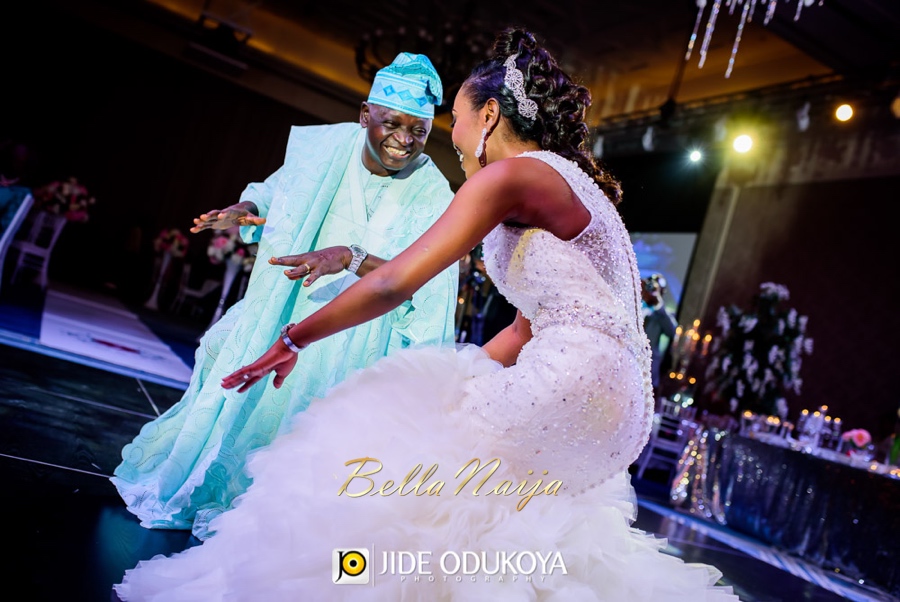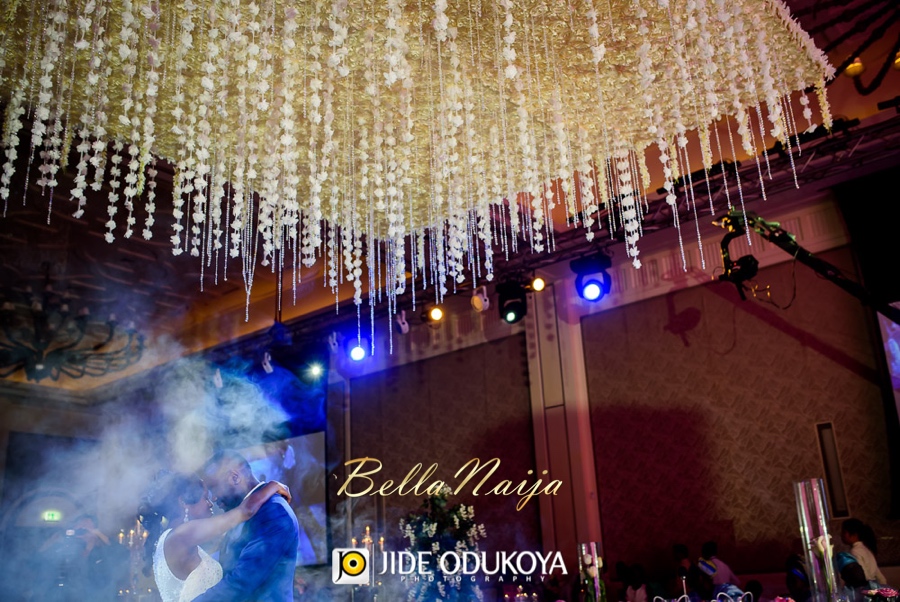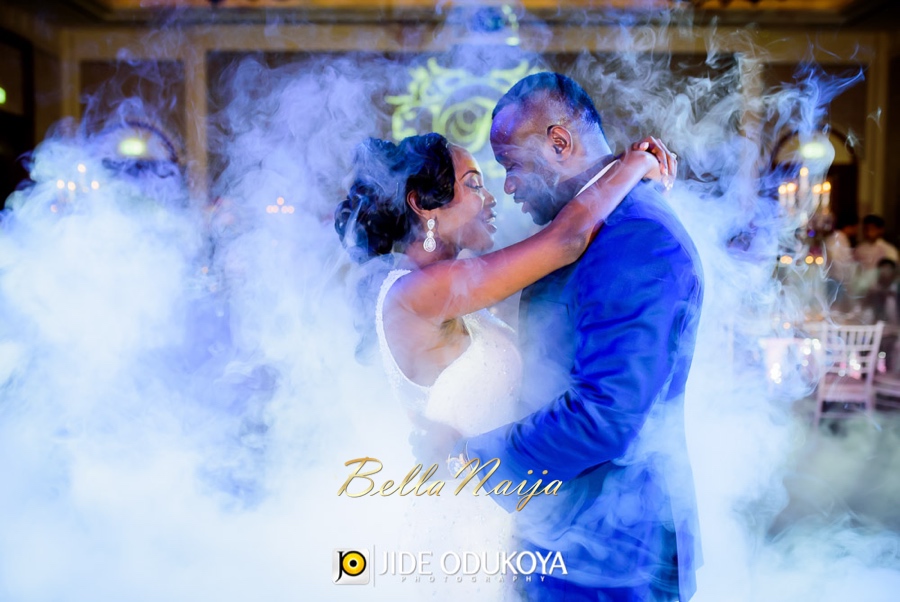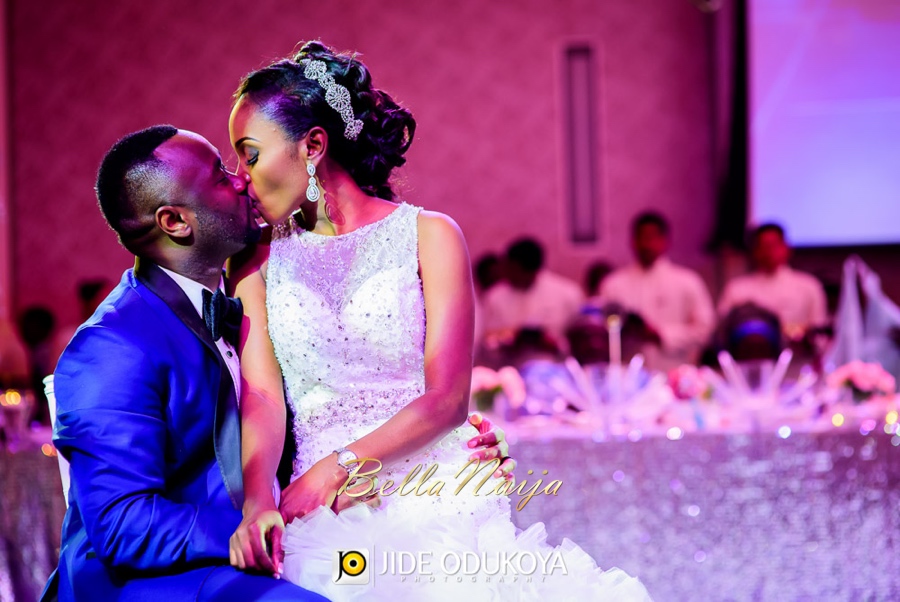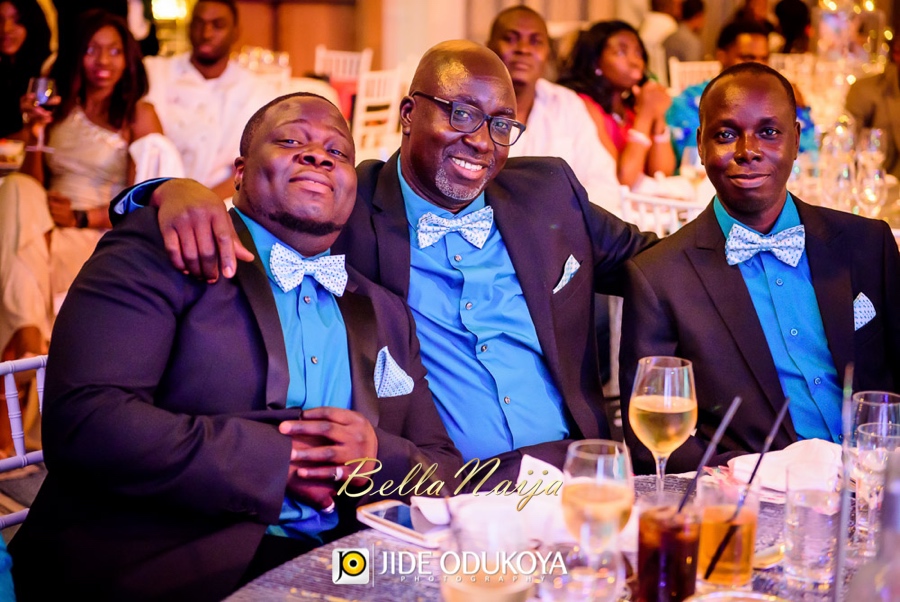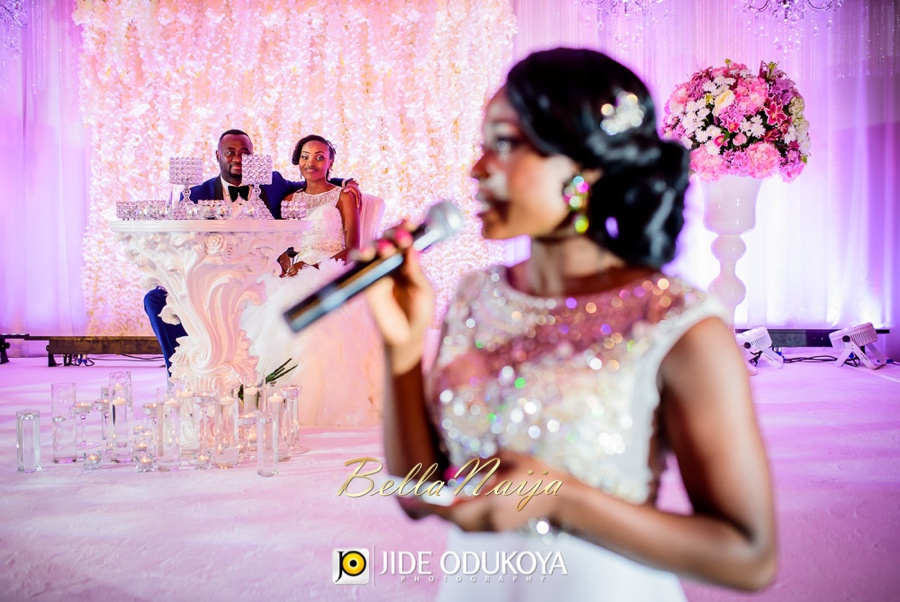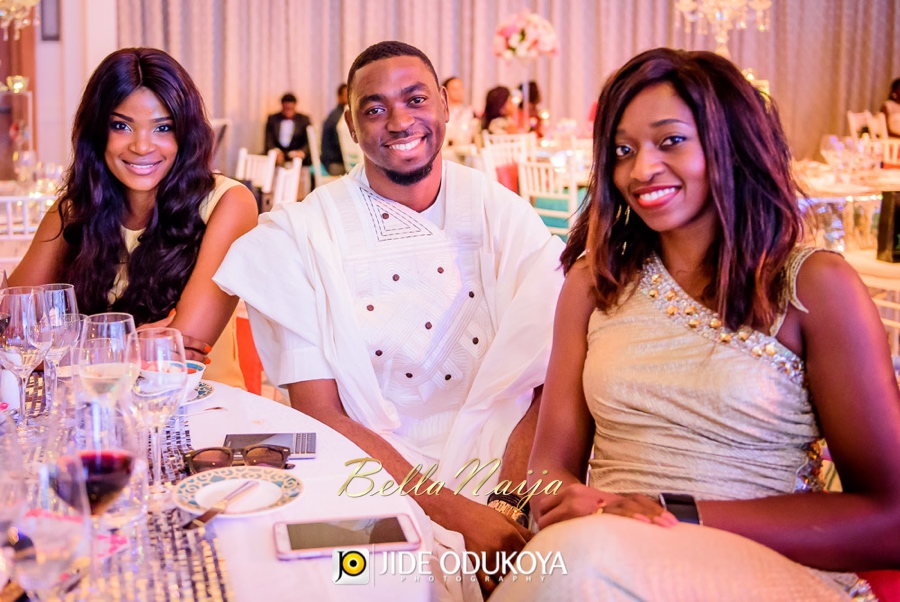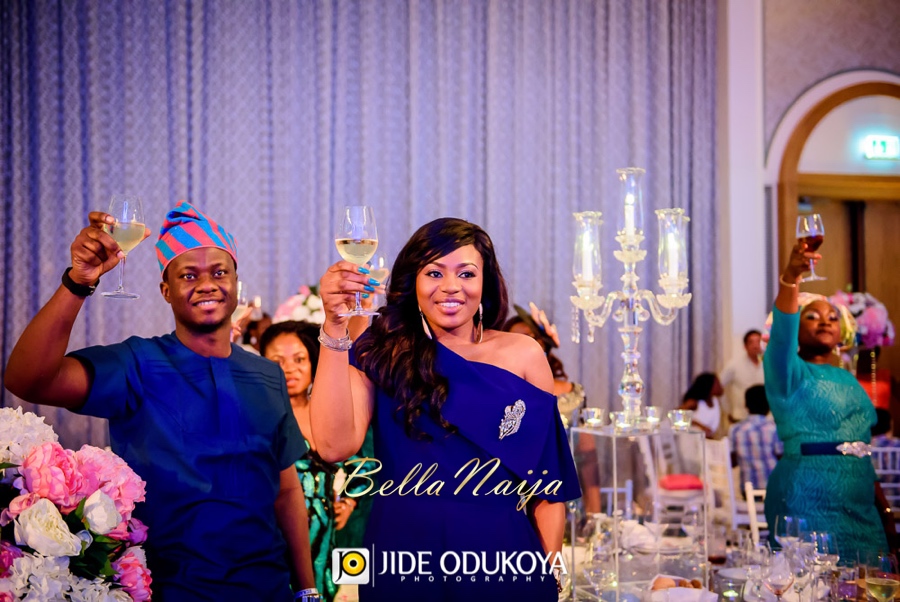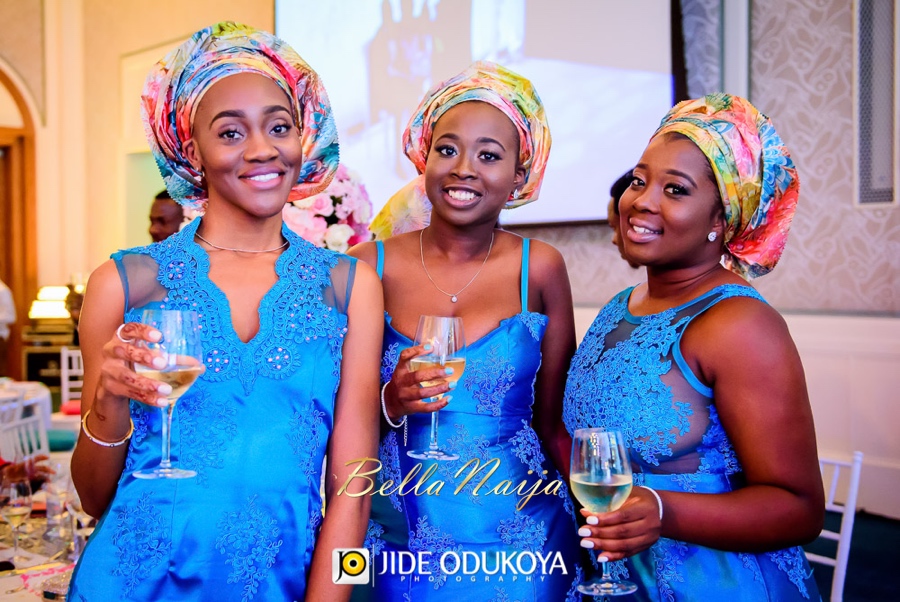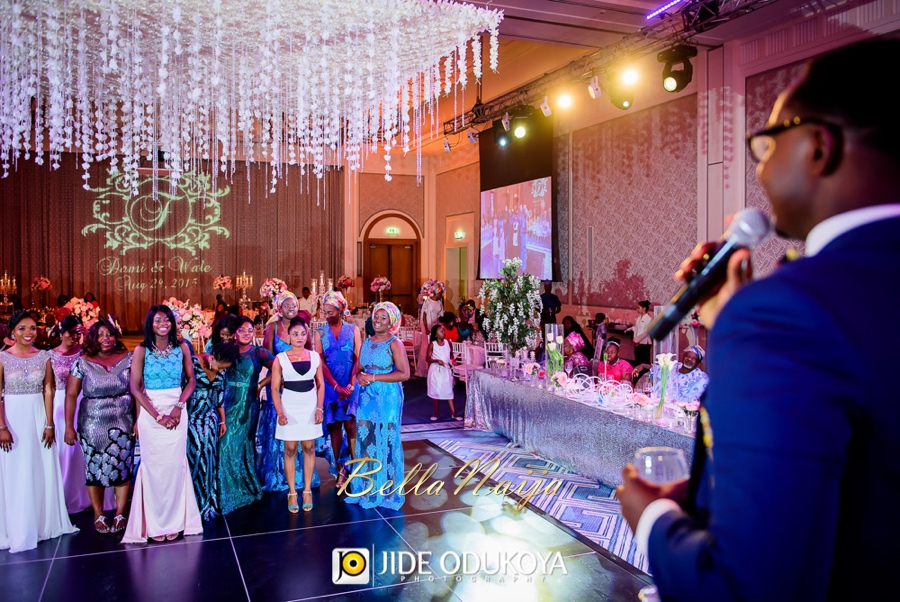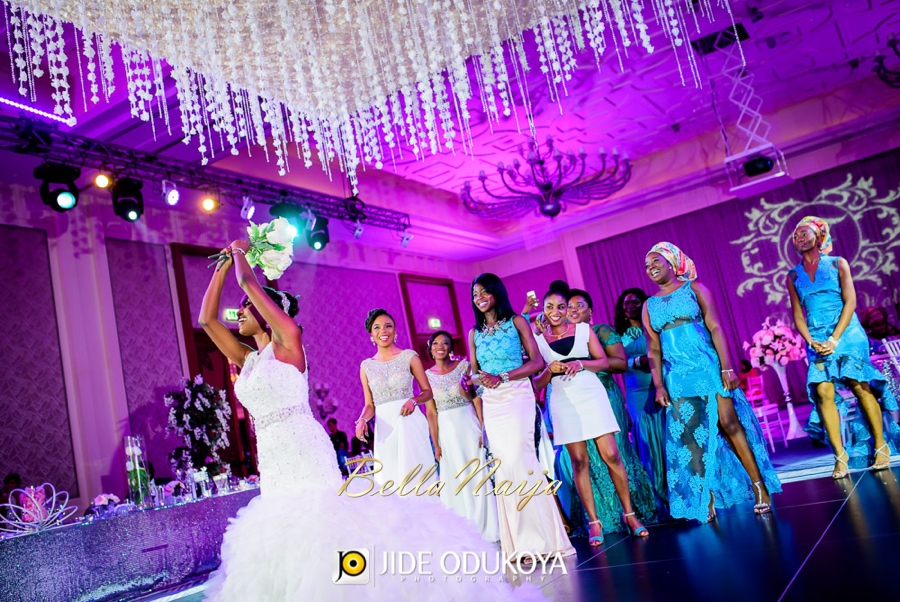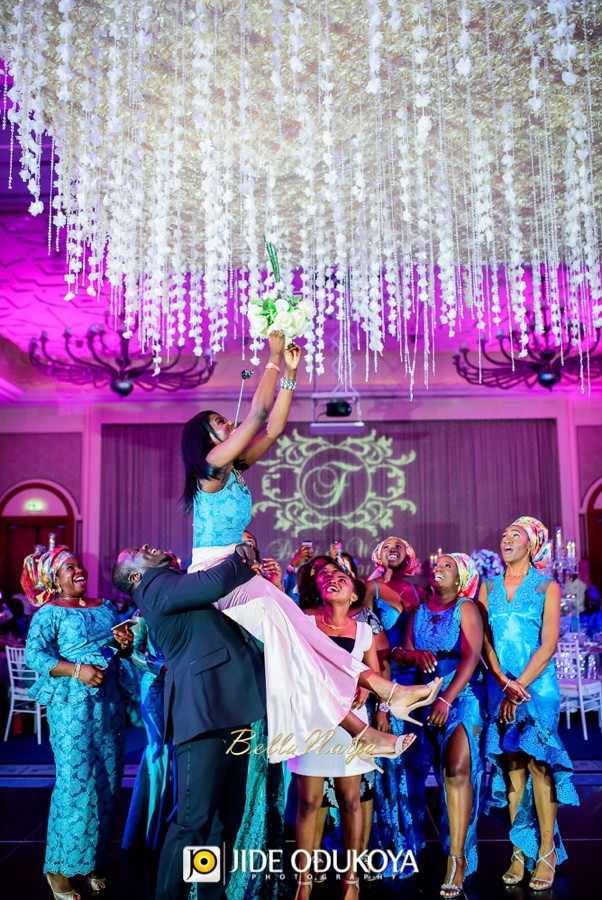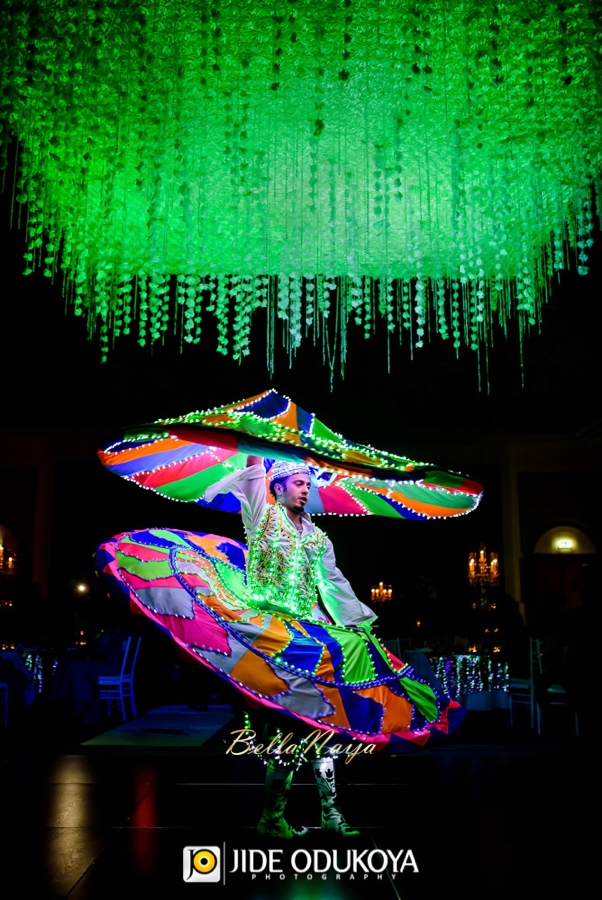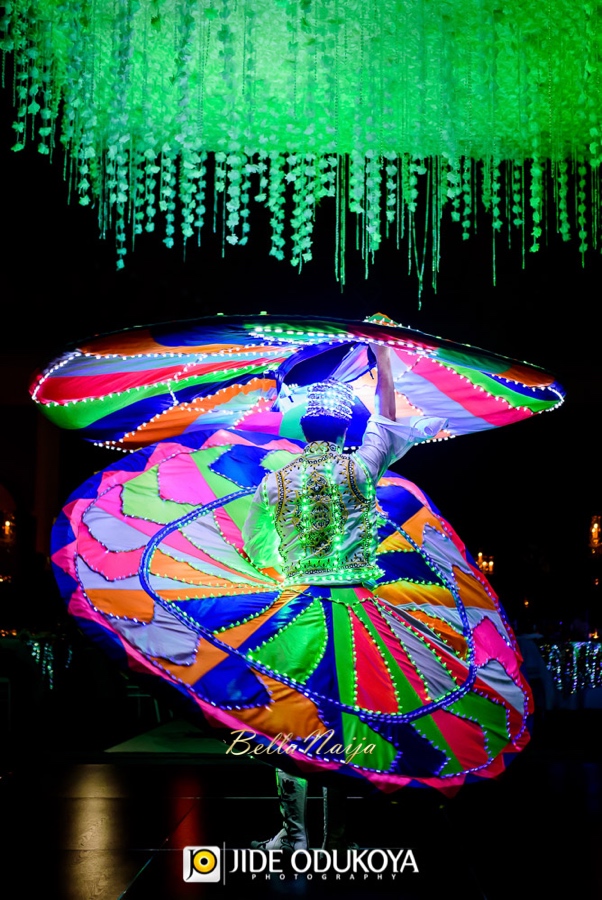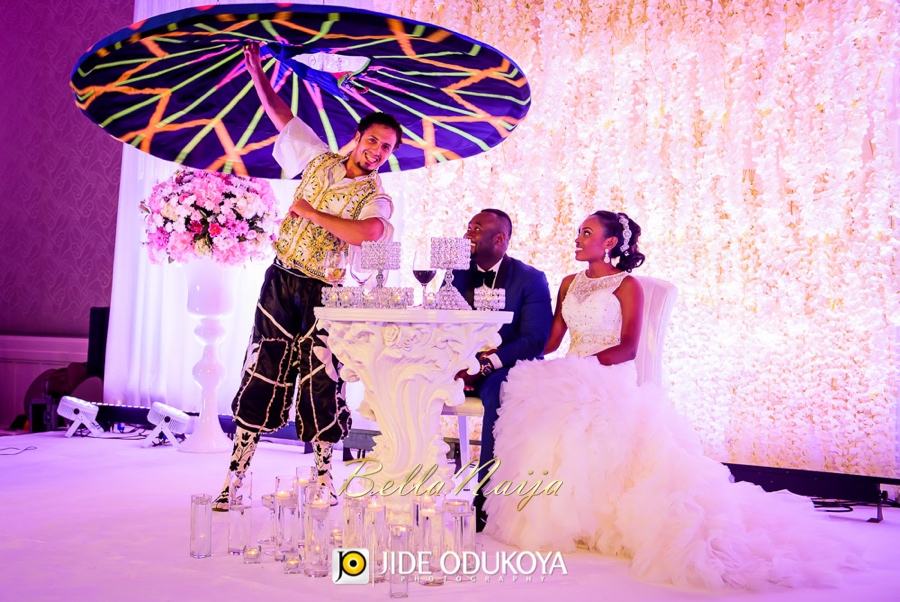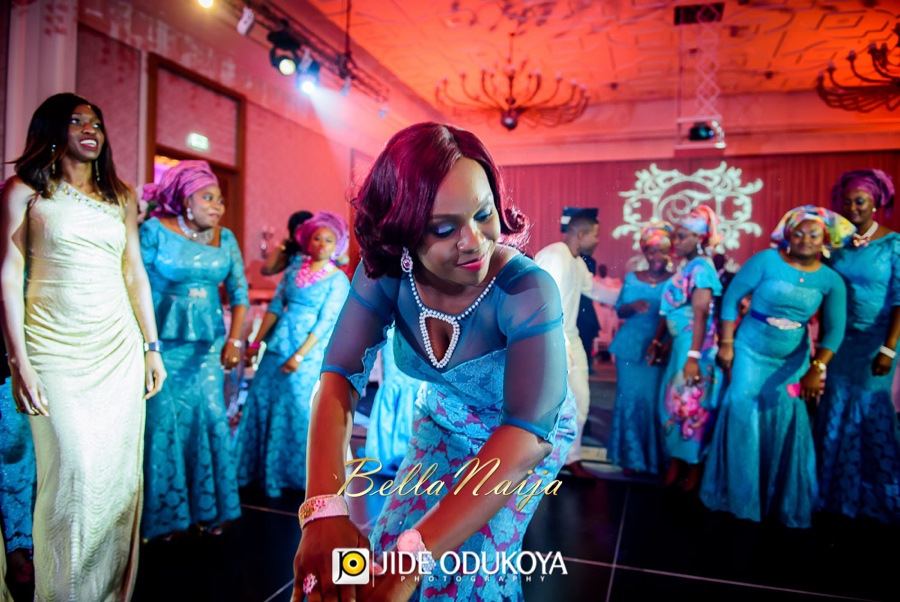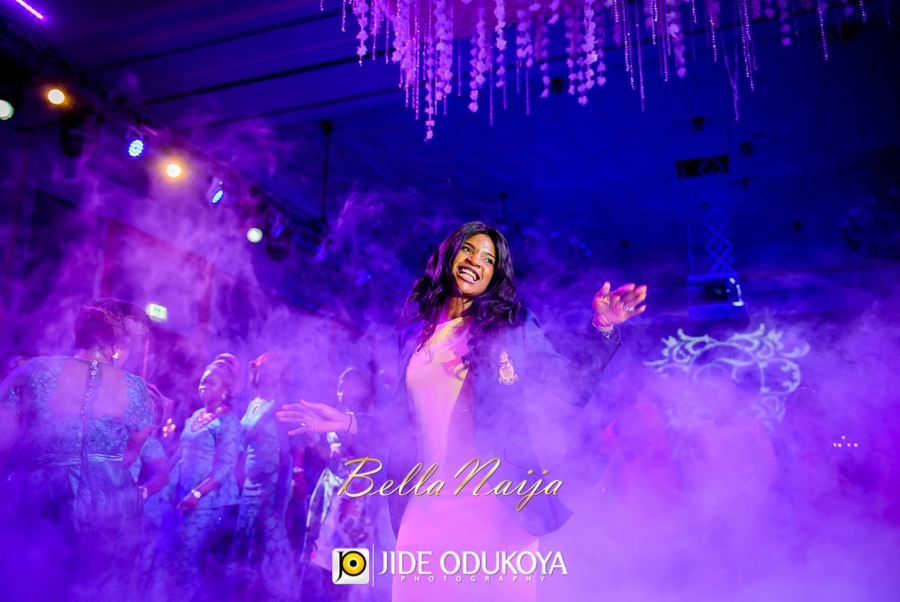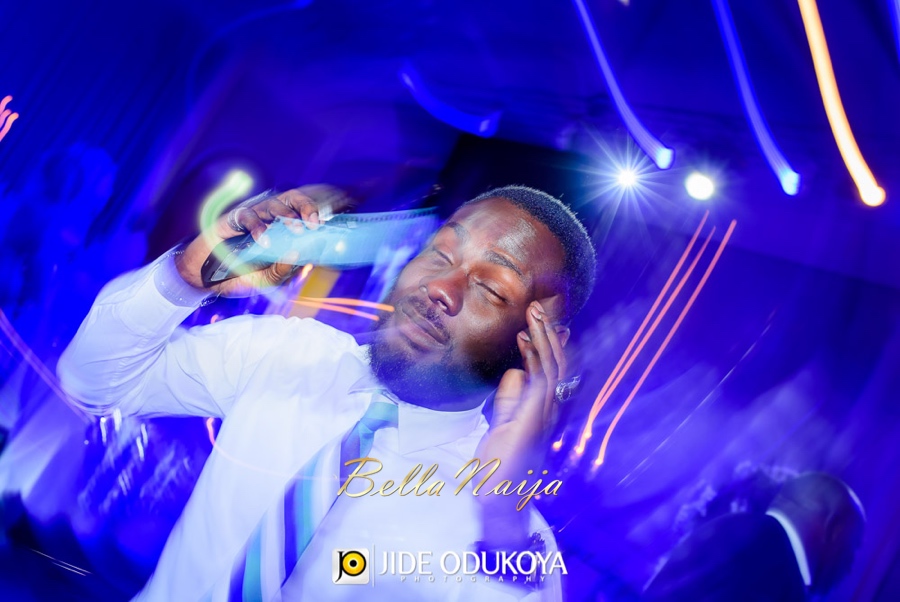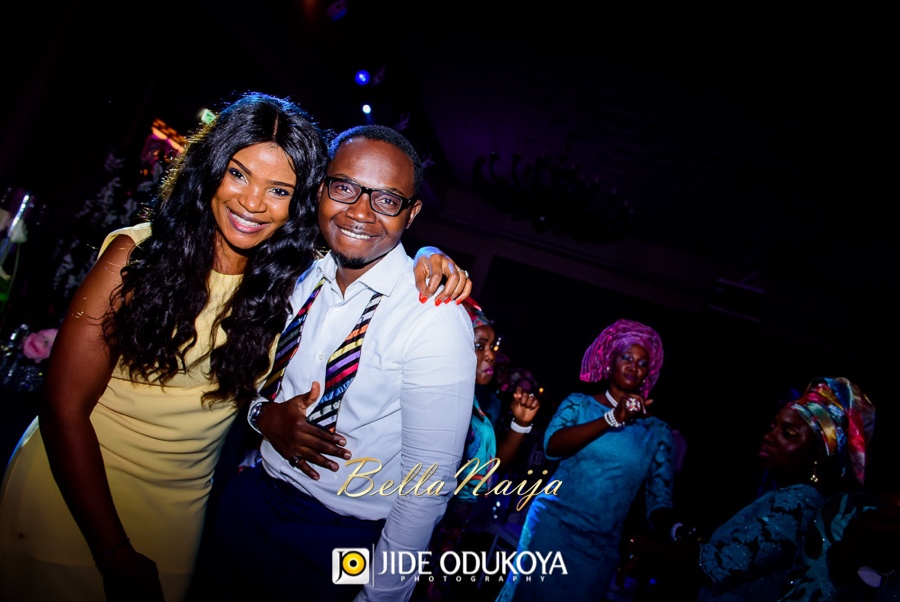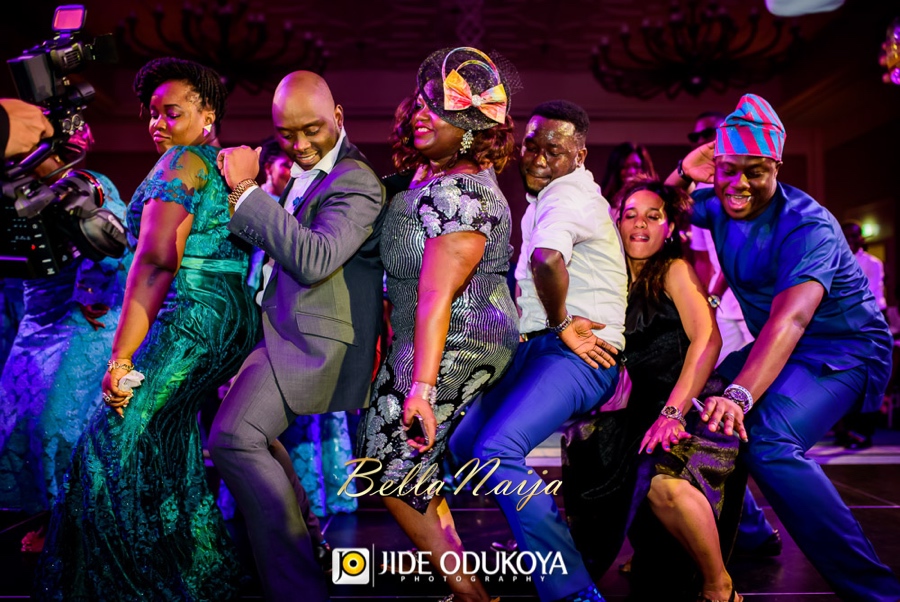 "Still keeping with the bling theme, I opted for this Sherri Hill number; a statement BLING piece, yet not over the top and something that will remain an active member of my closet long after the wedding. It has a chiffon train, which took the dress' elegance several notches up."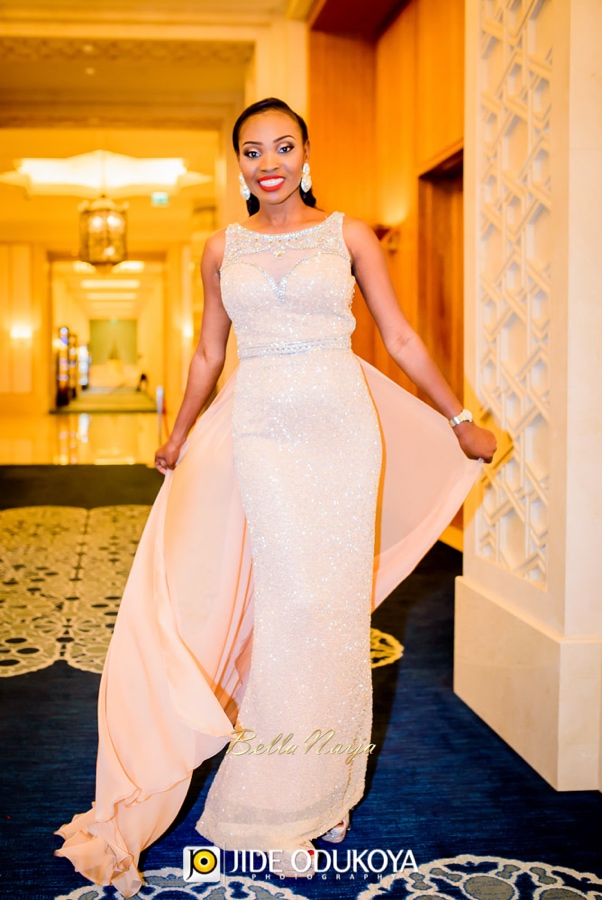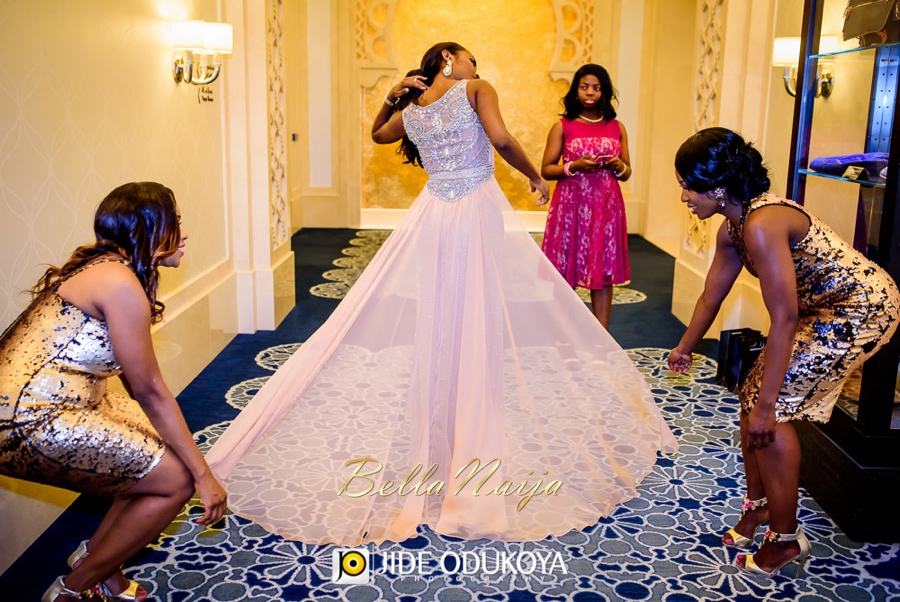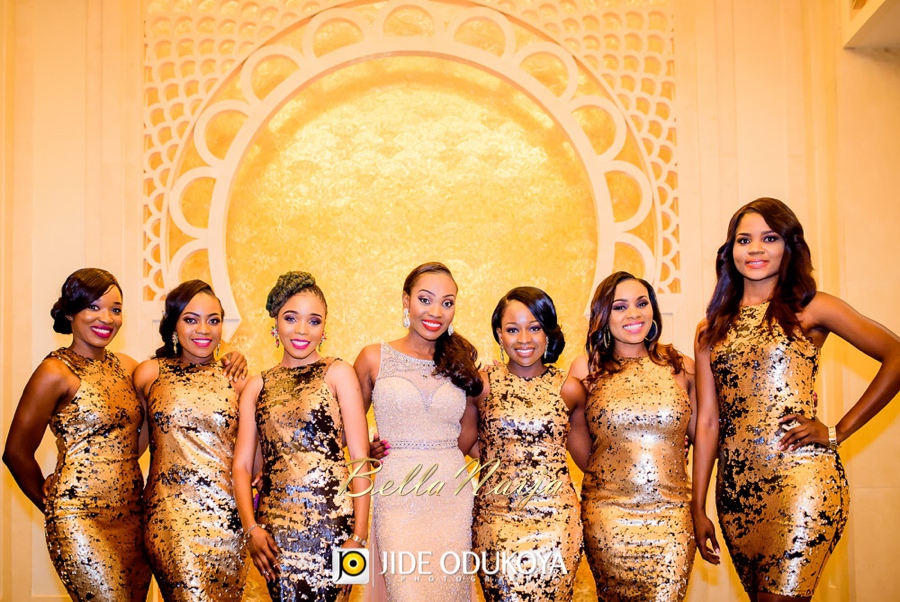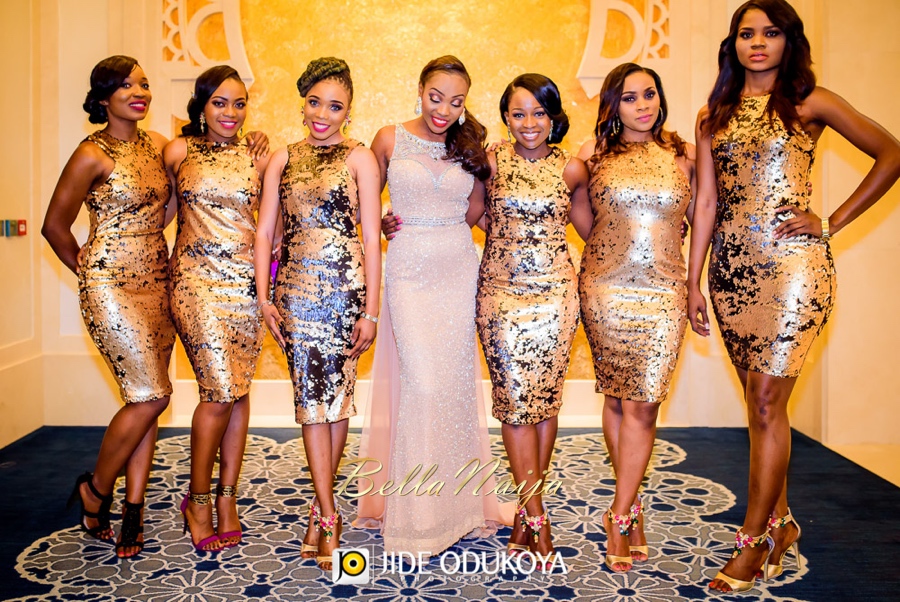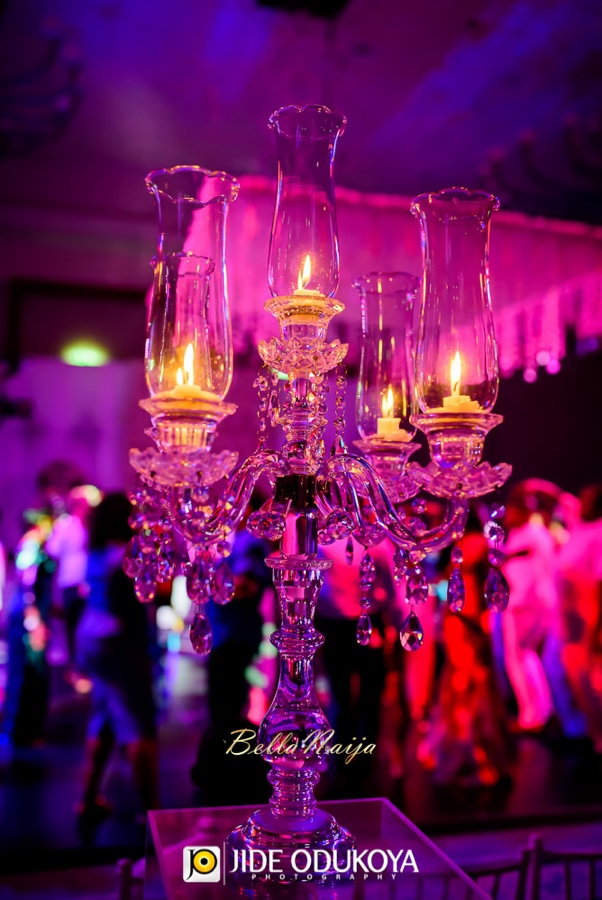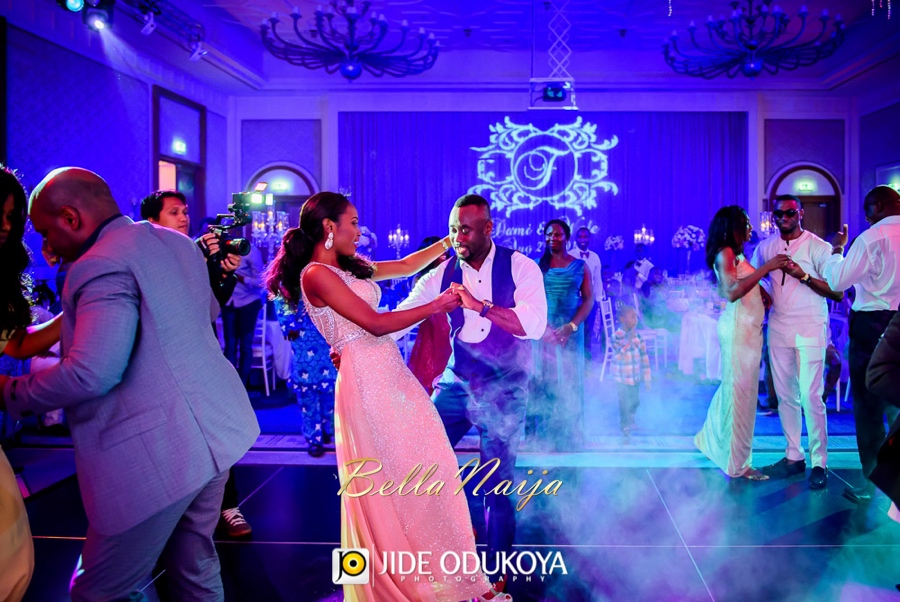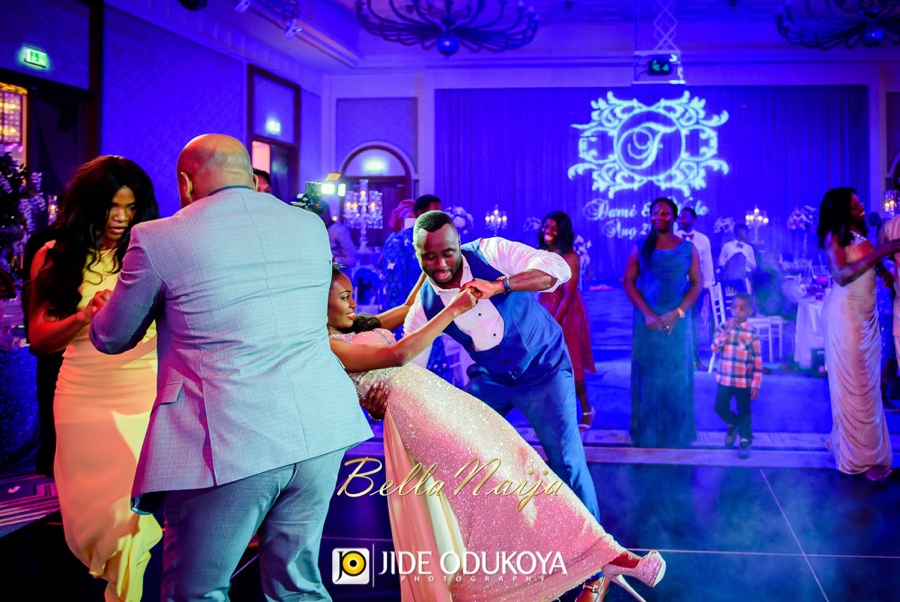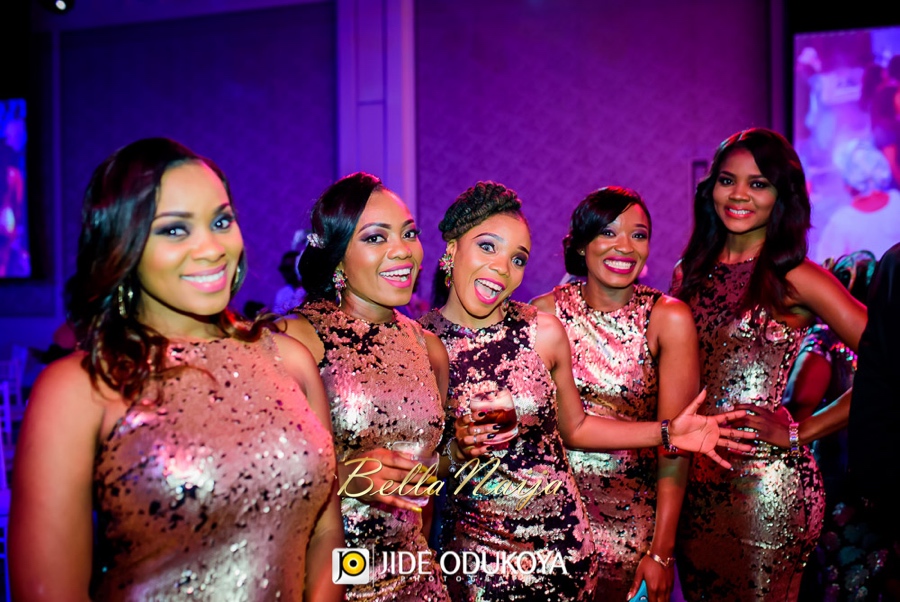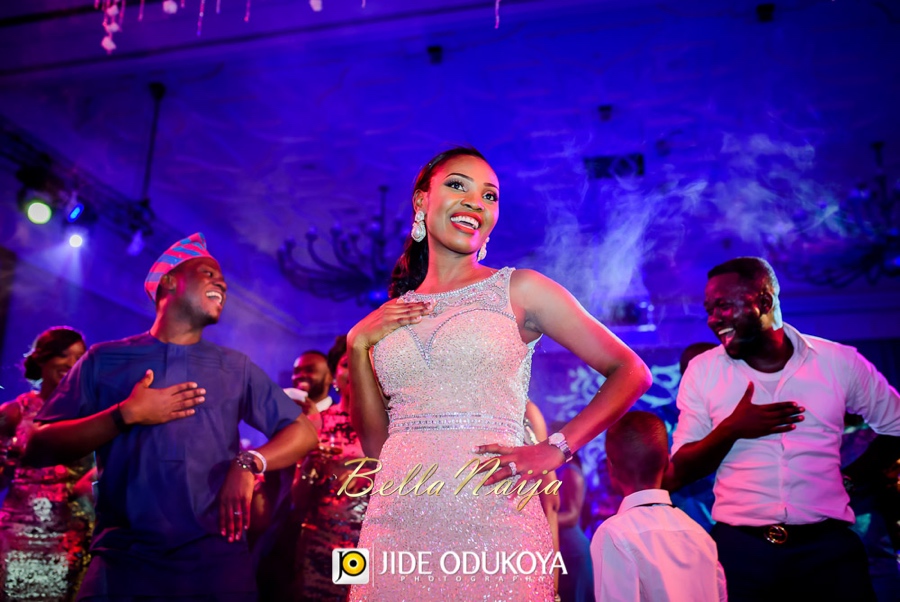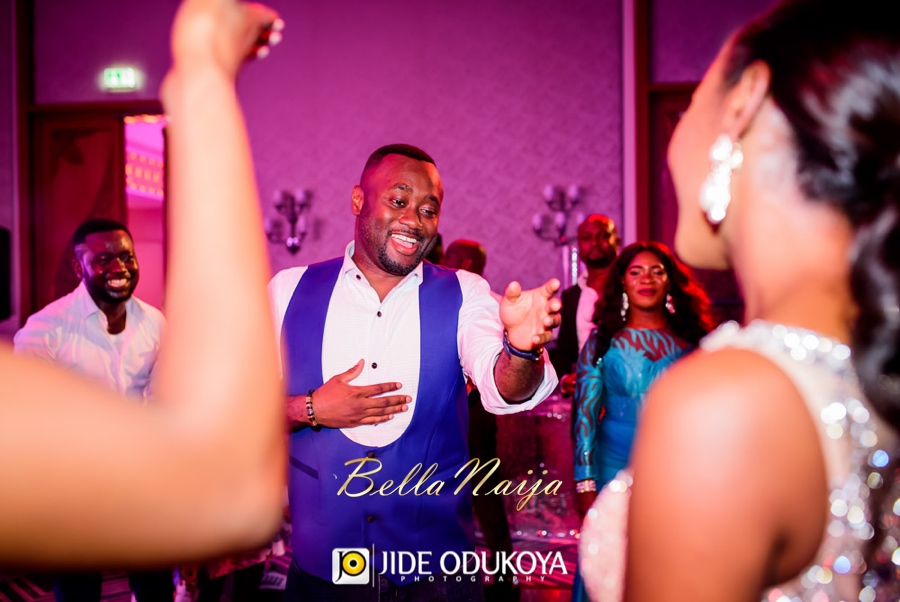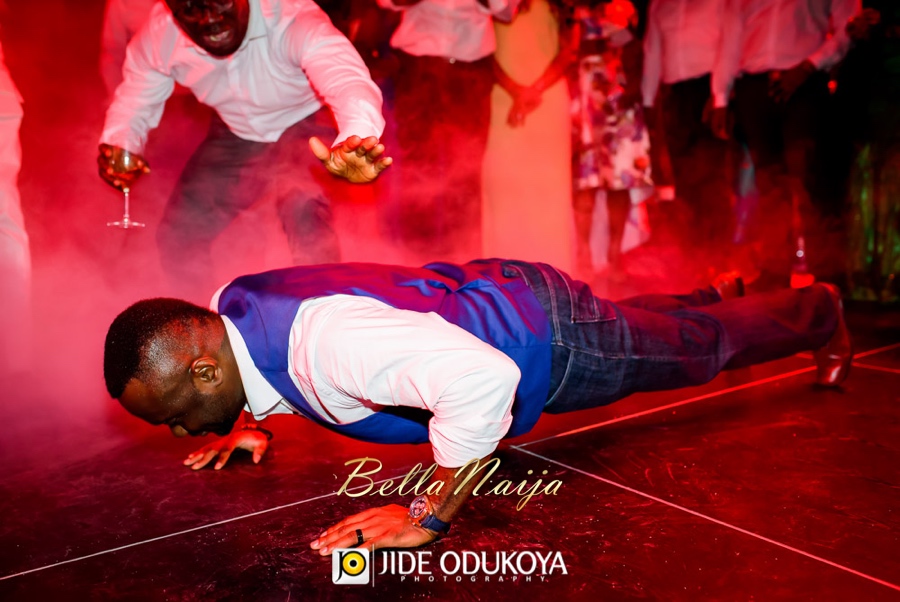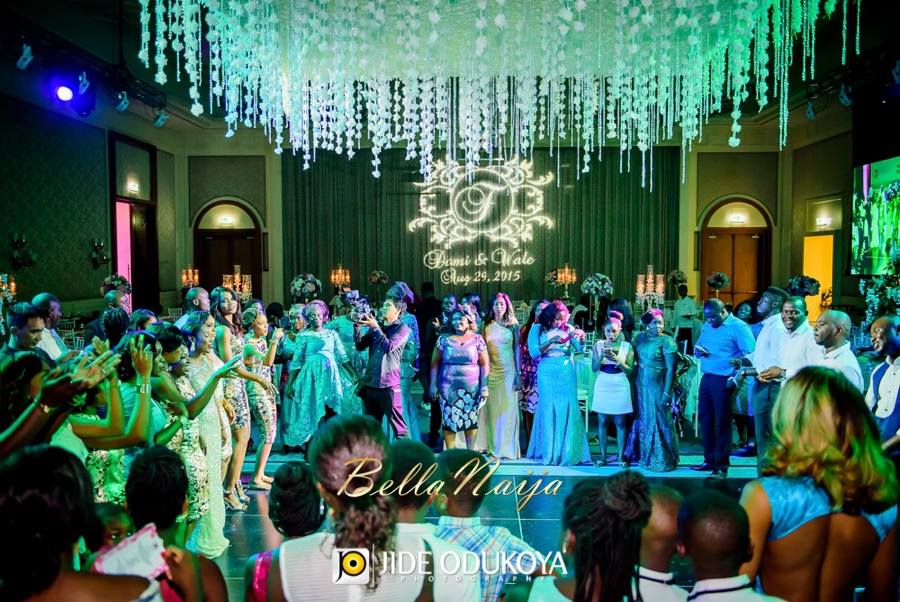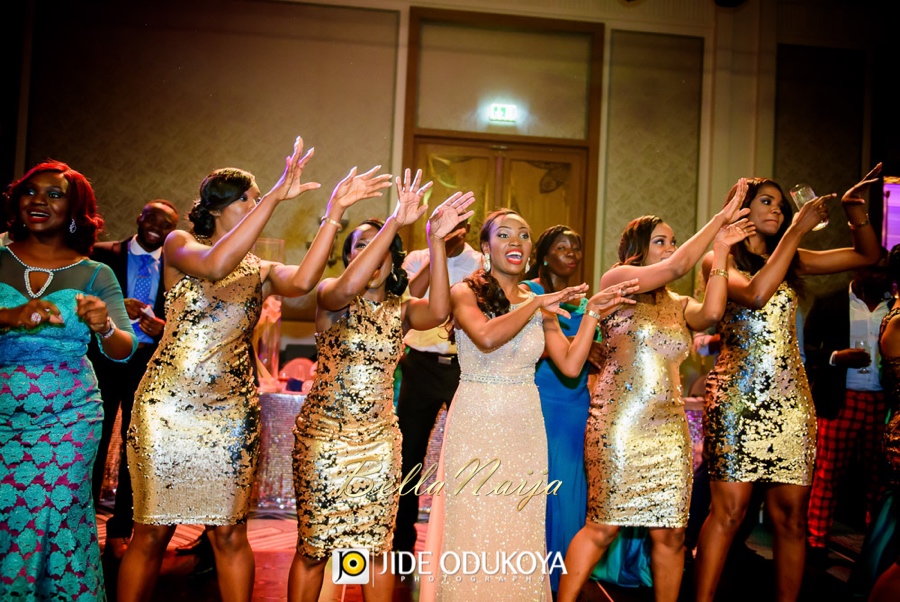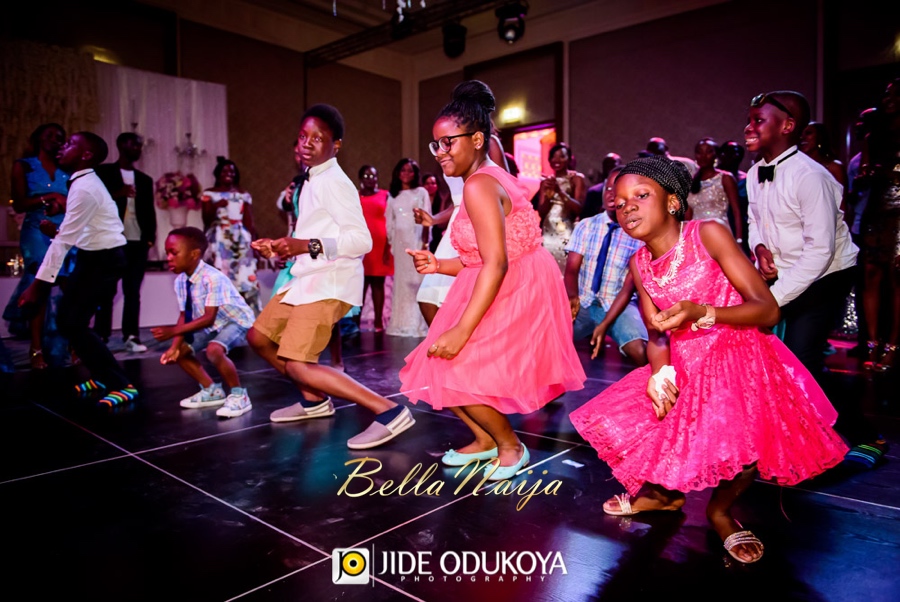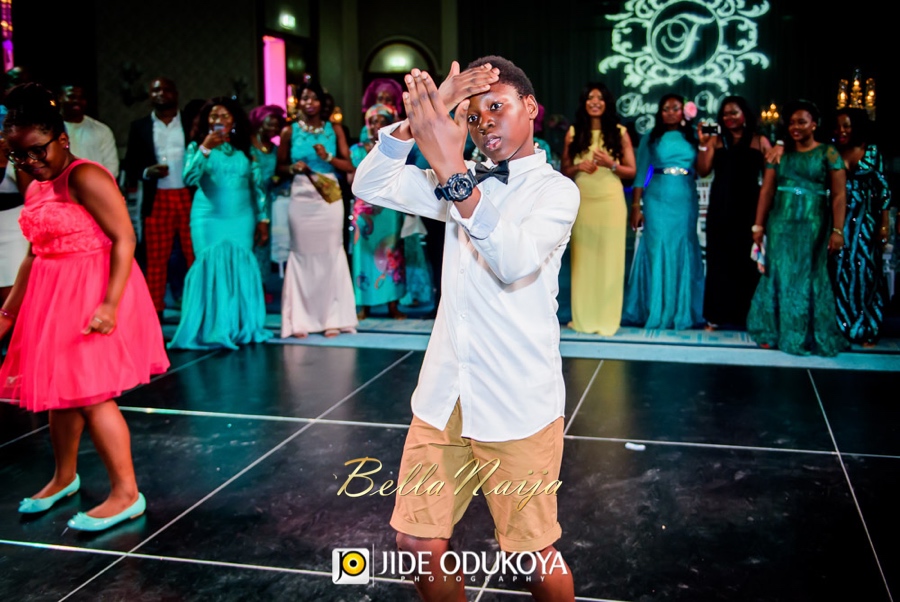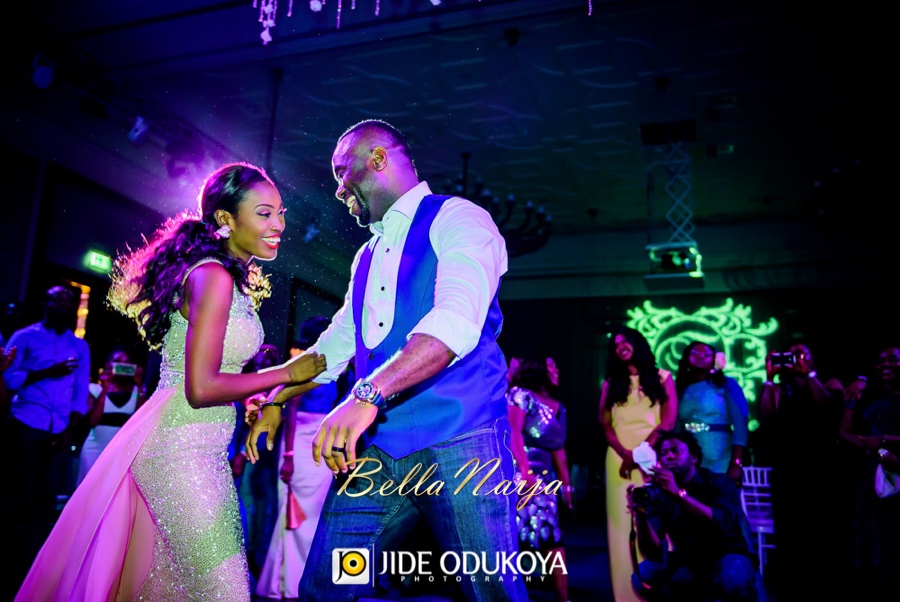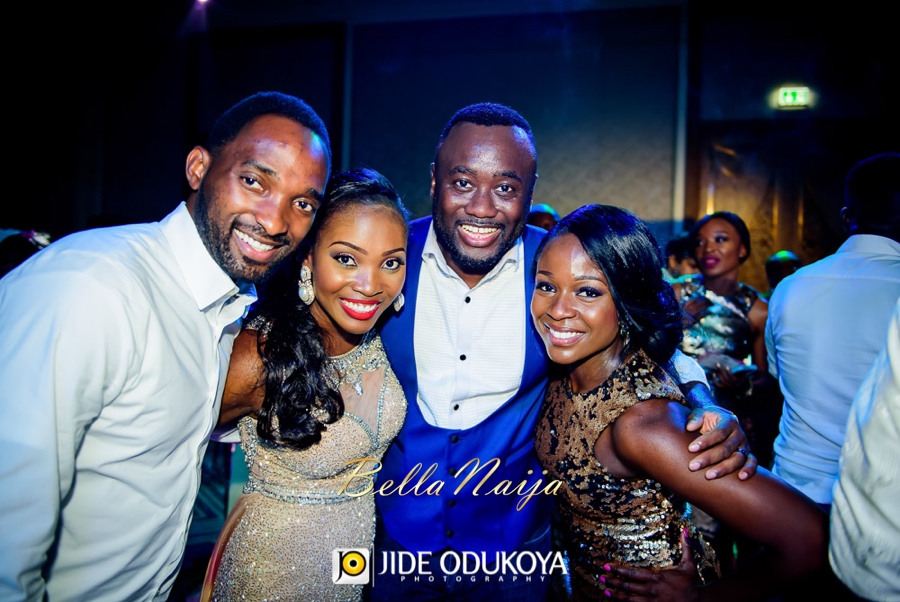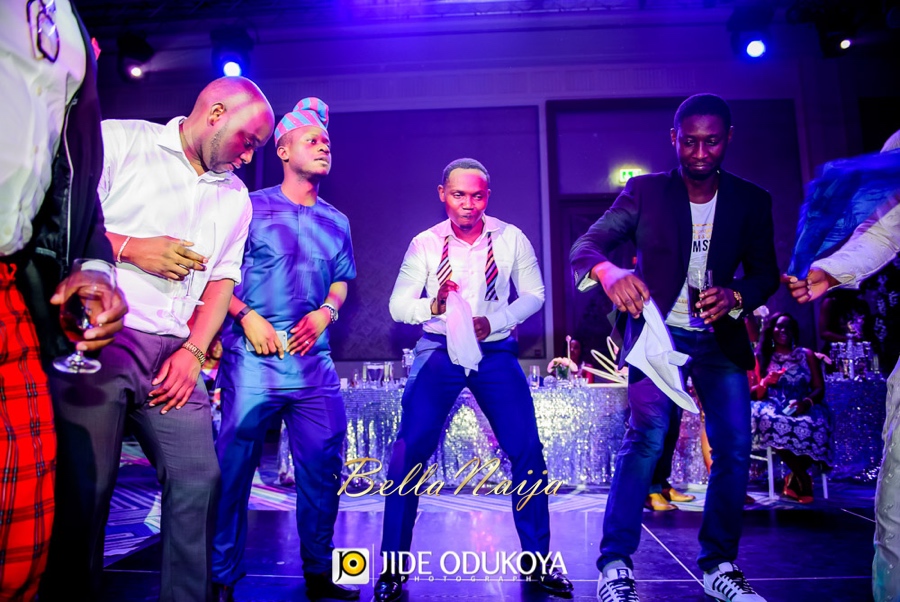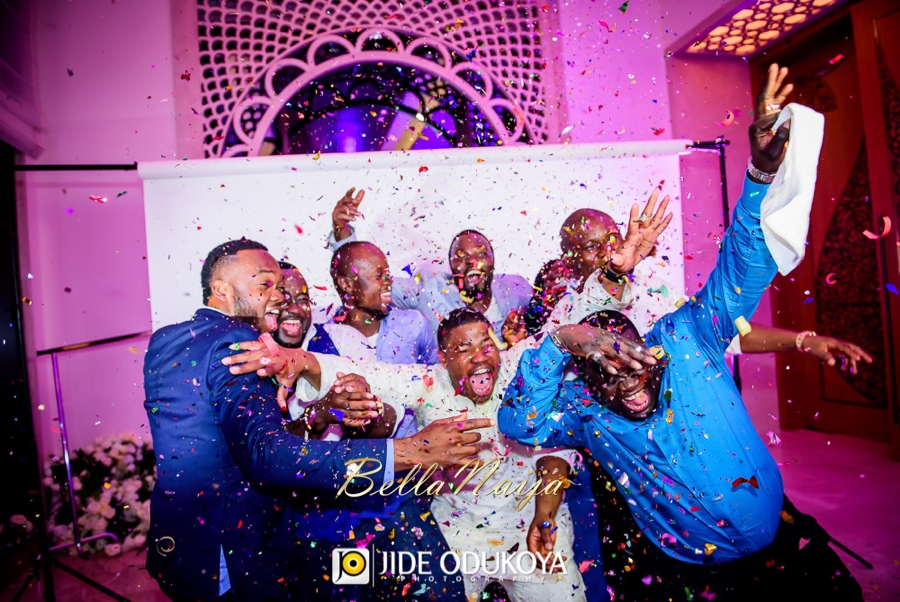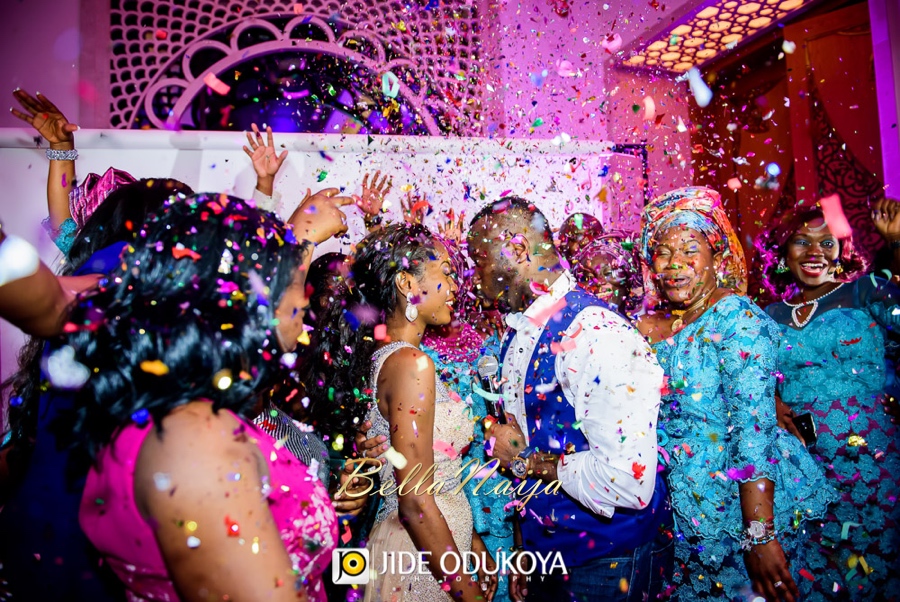 After Party Video in slow-mo 😉

~ Trash The Dress Shoot in Dubai | Jide Odukoya Photography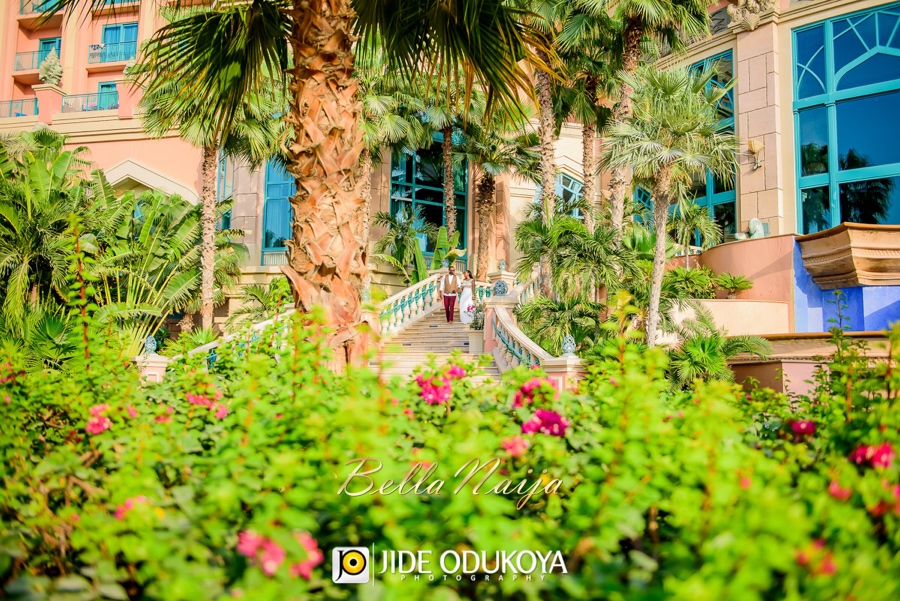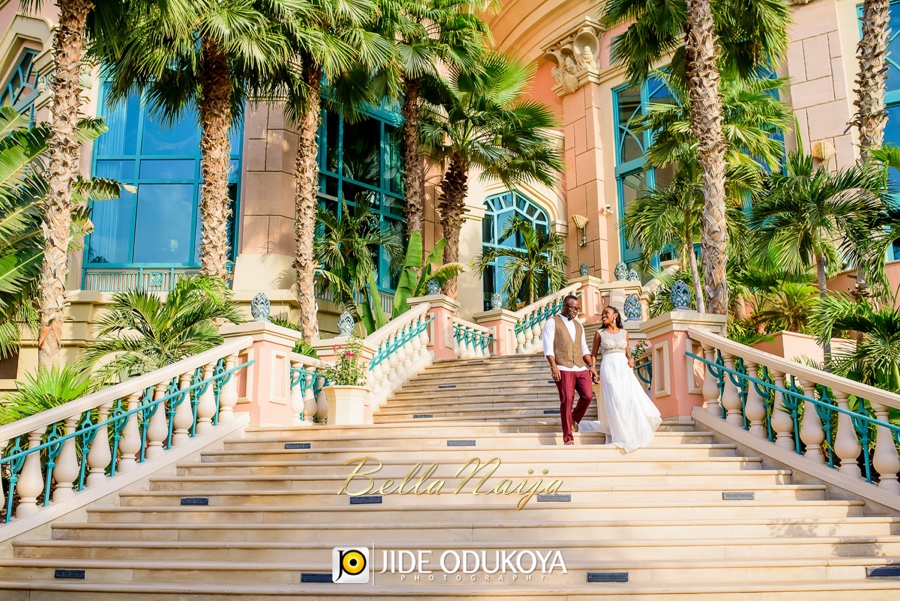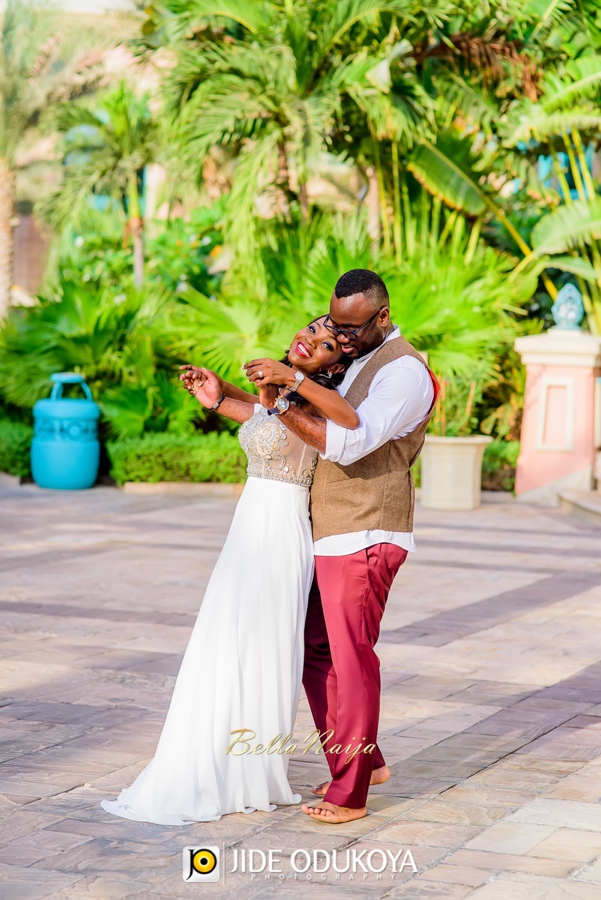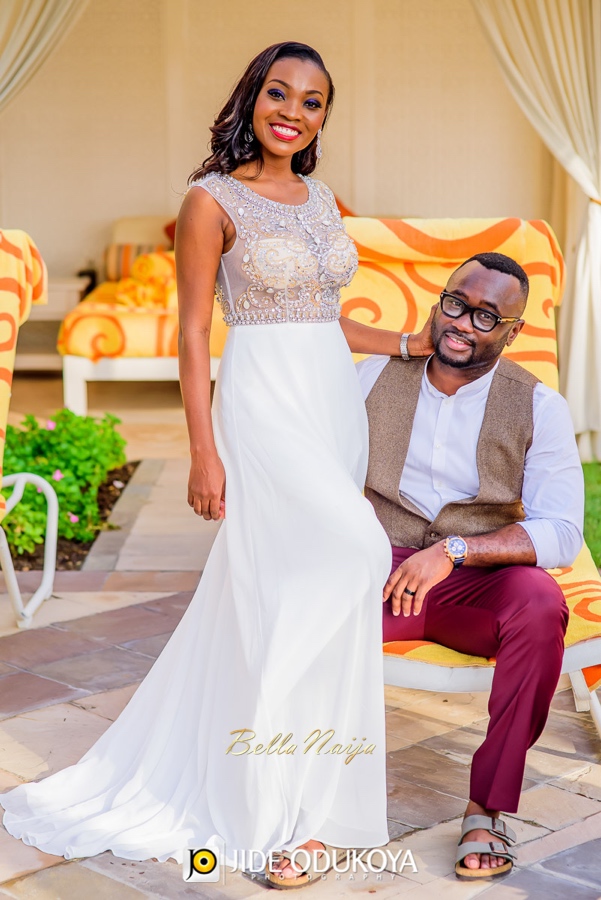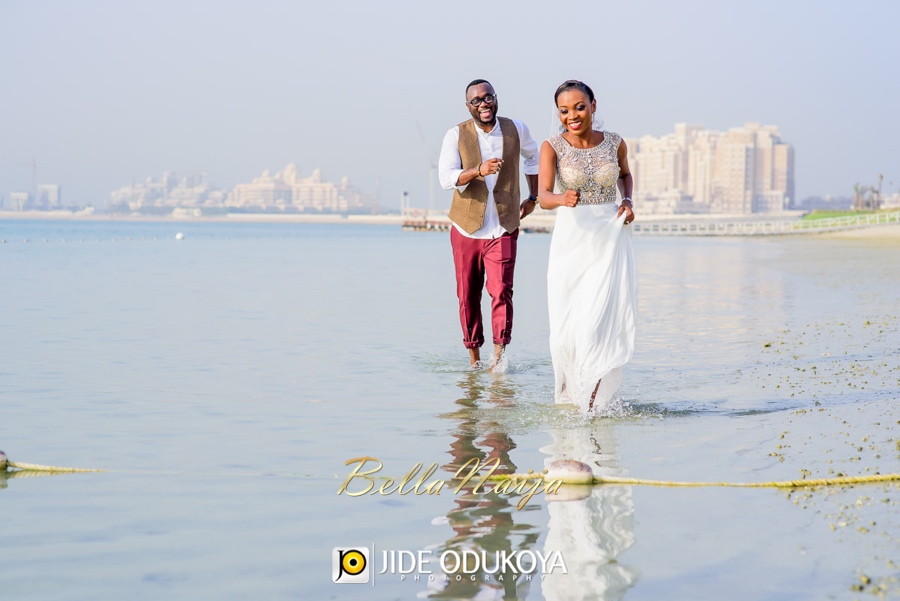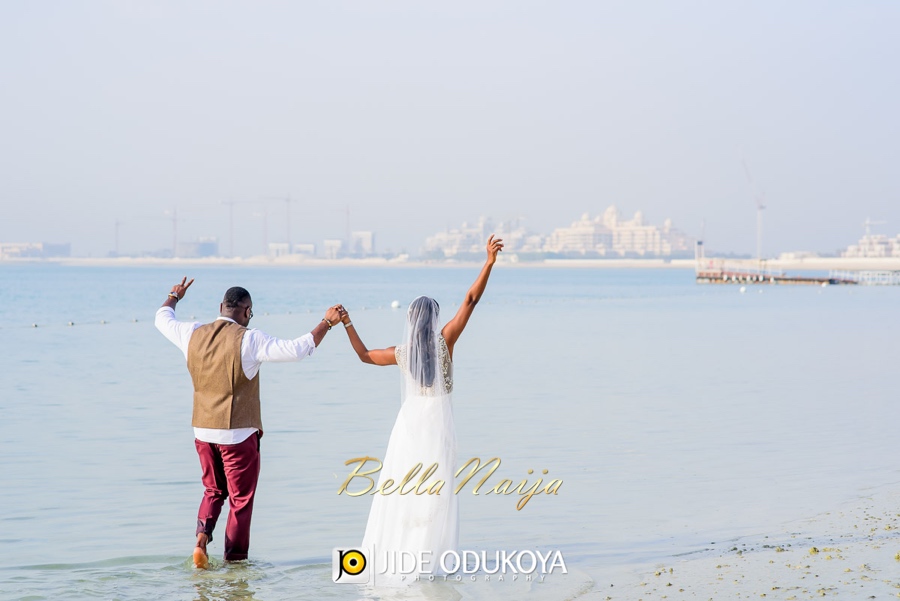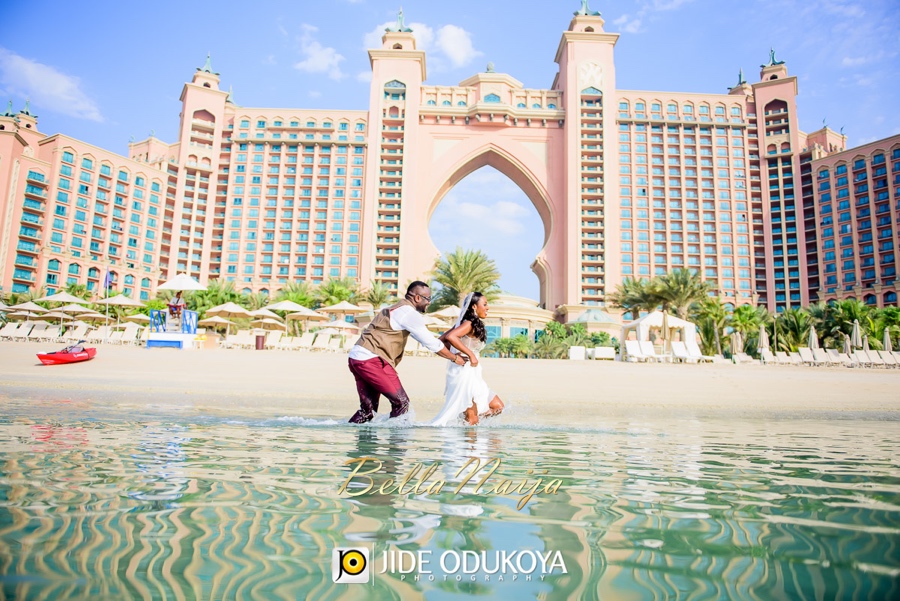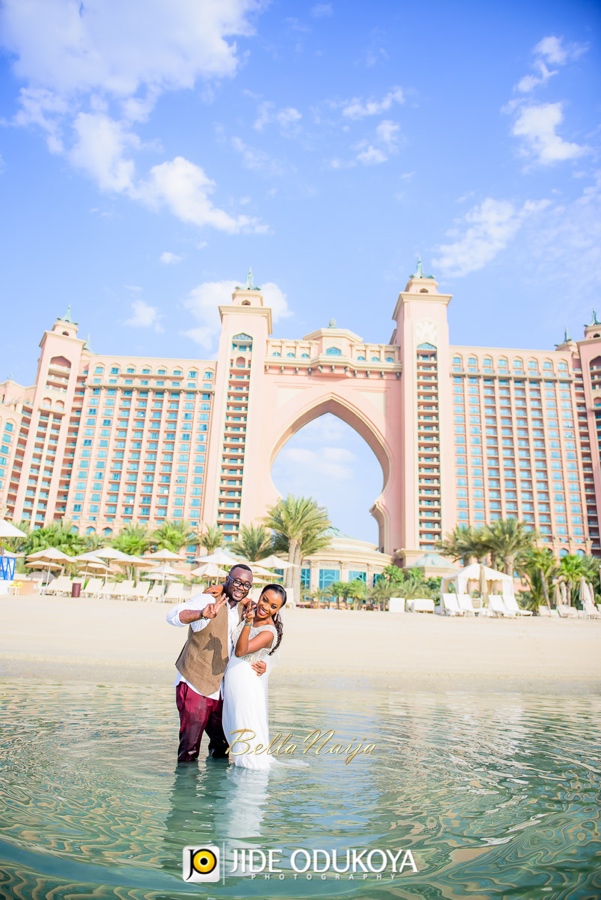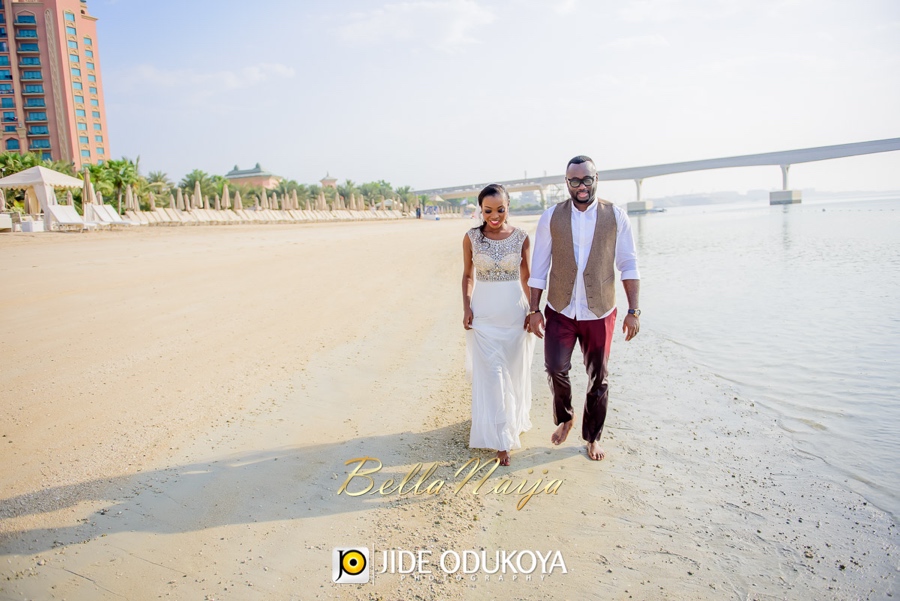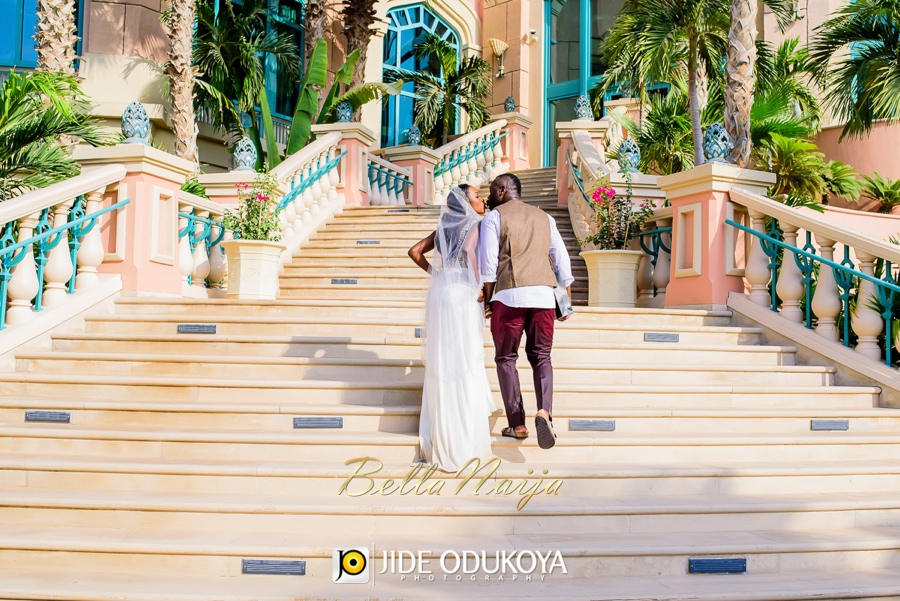 ~ Engagement in Ibadan | Jide Odukoya Photography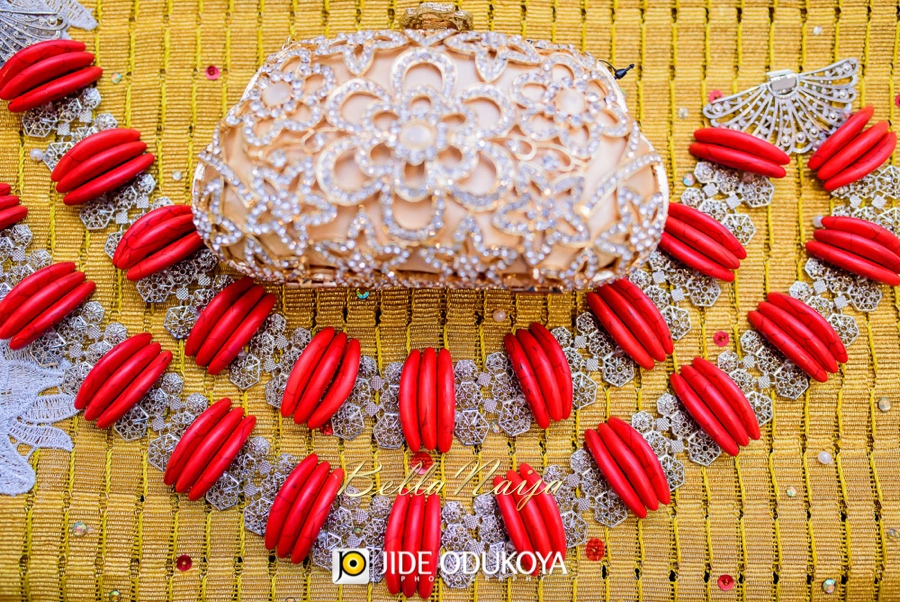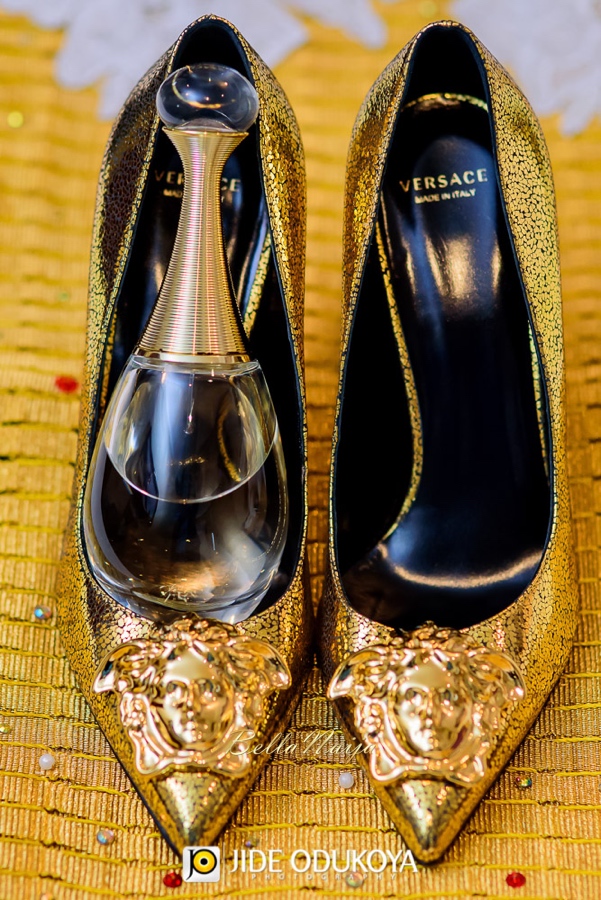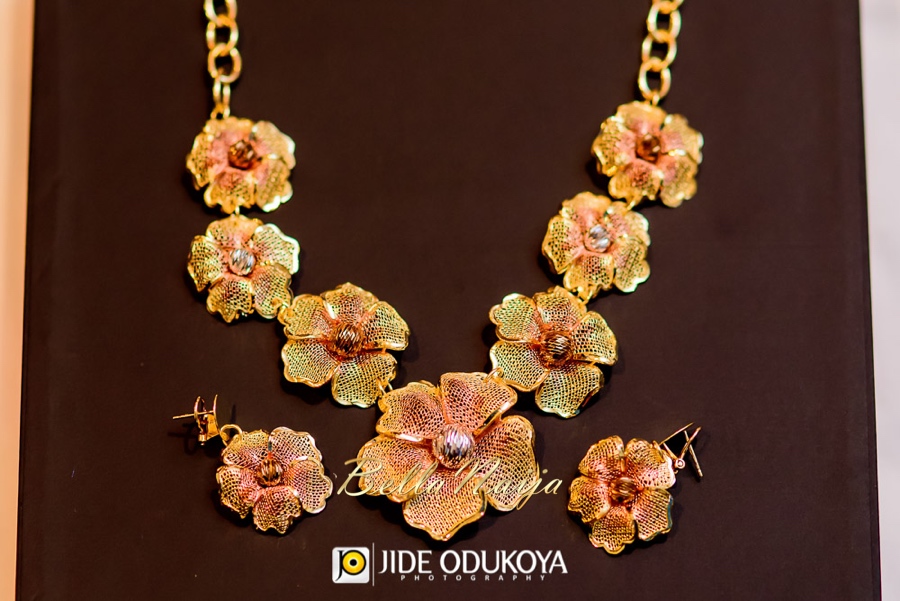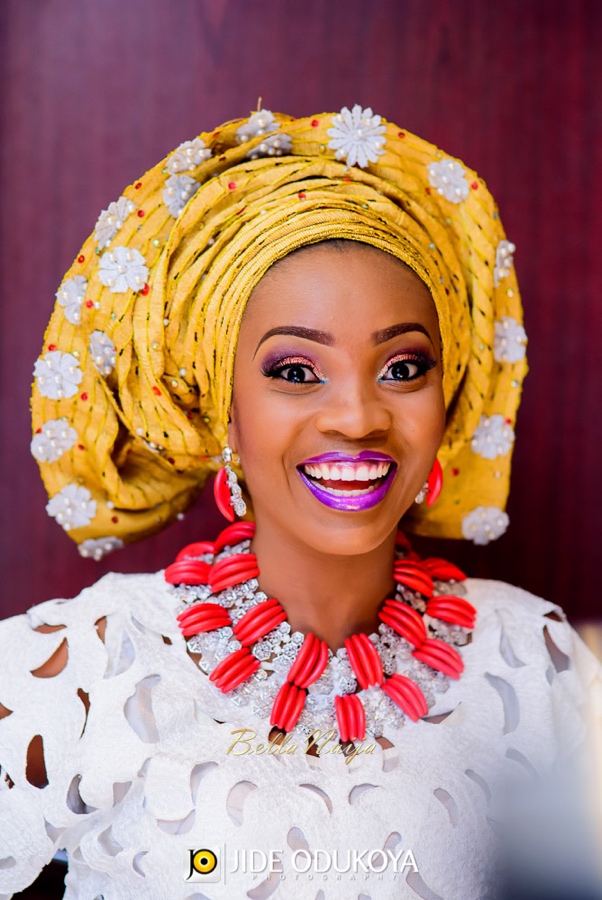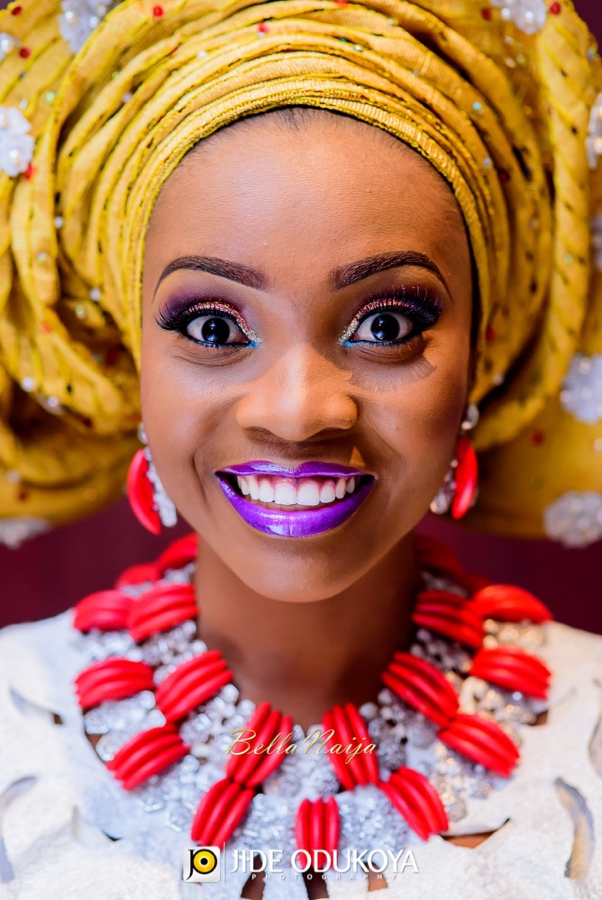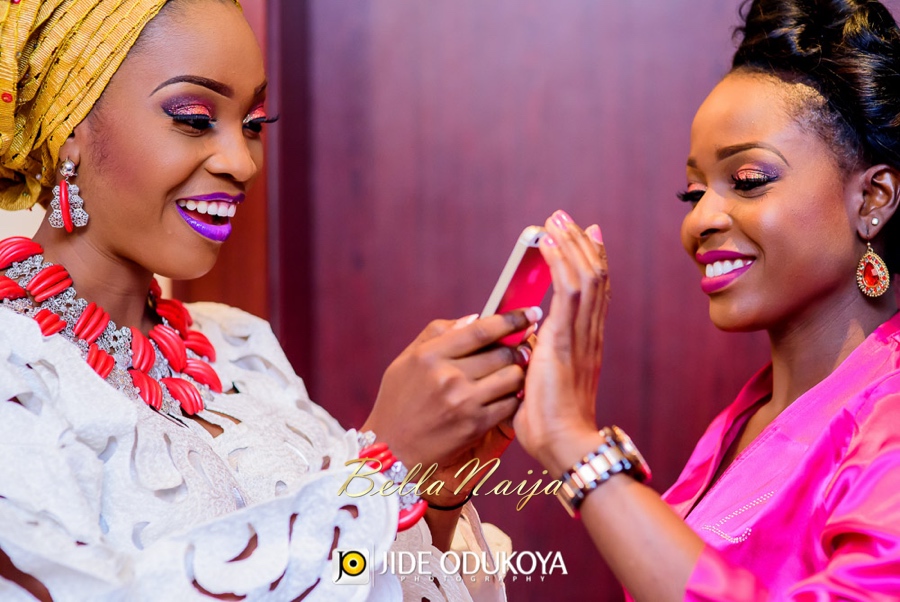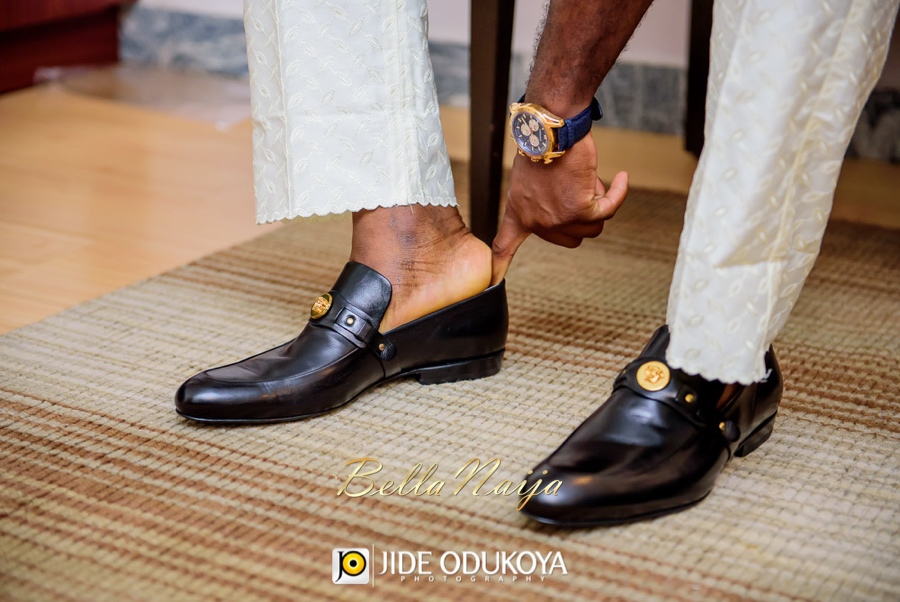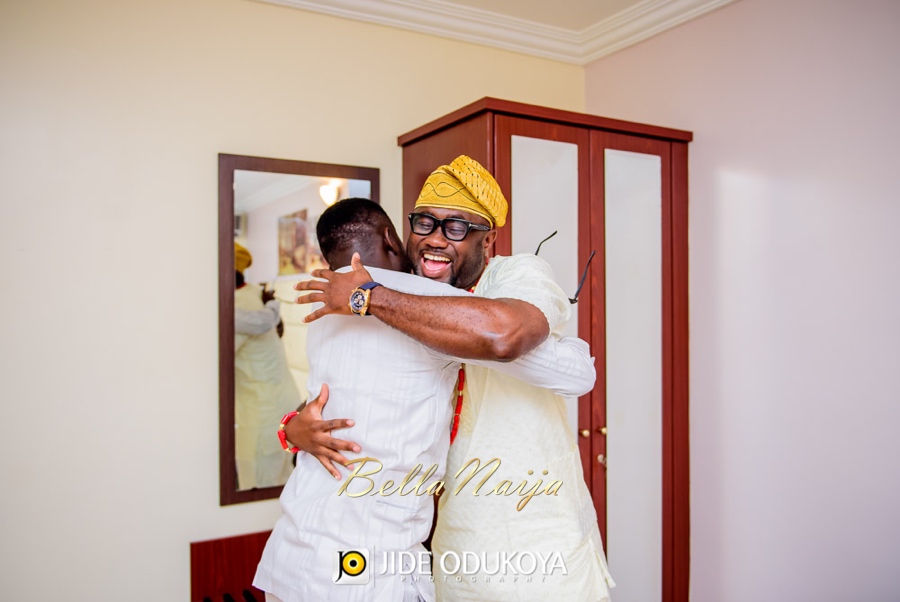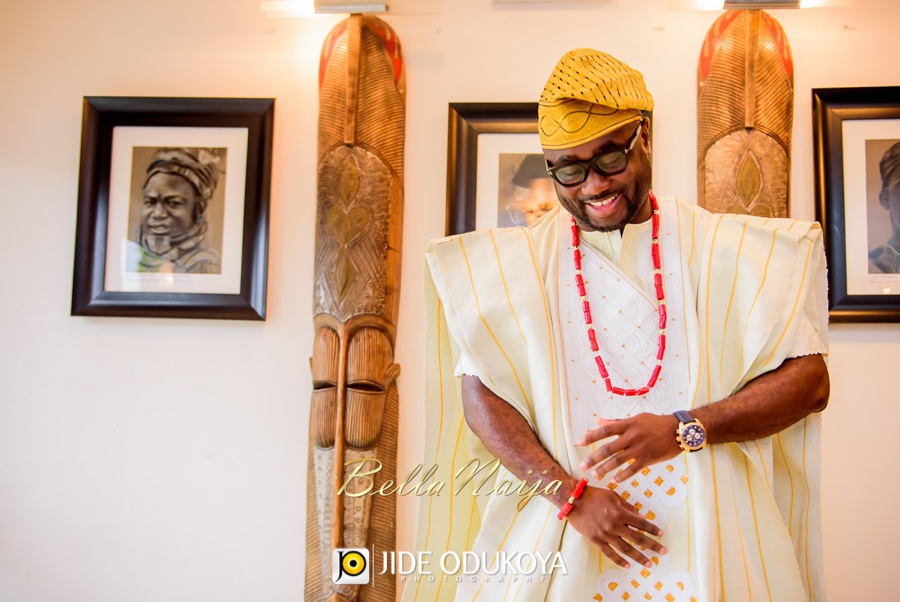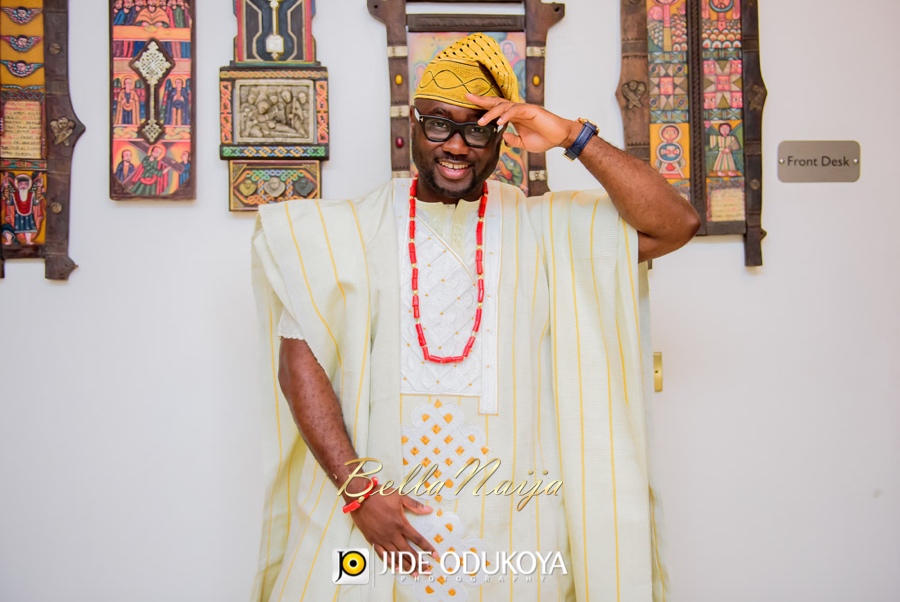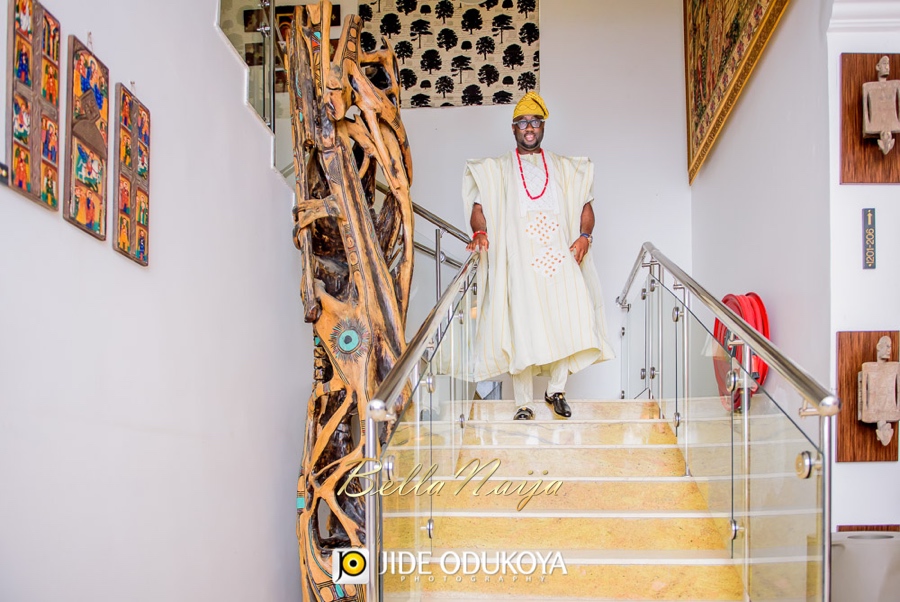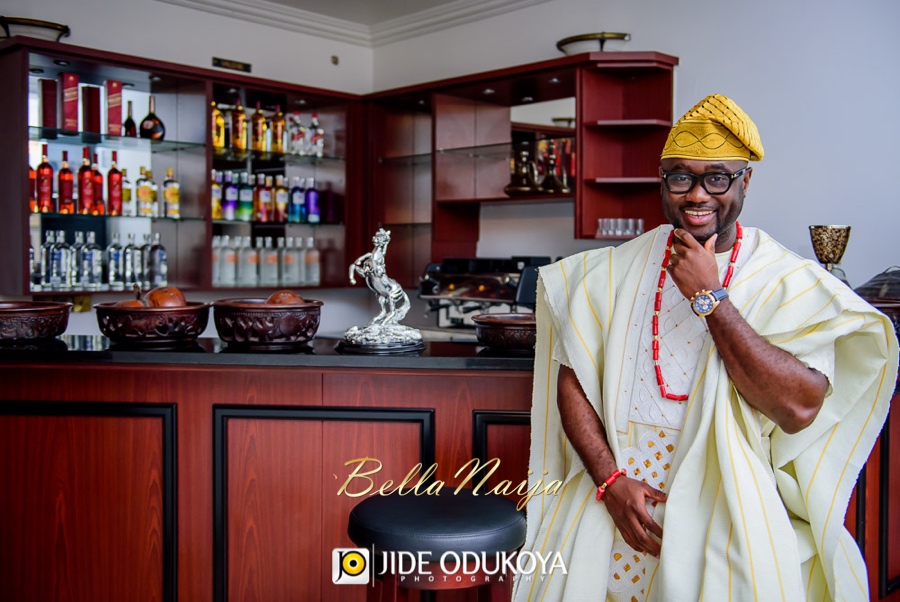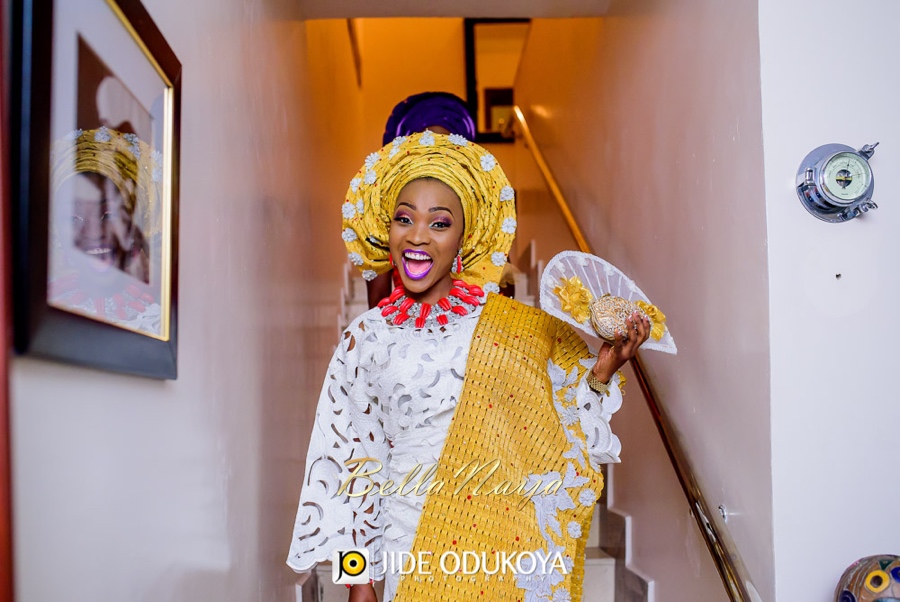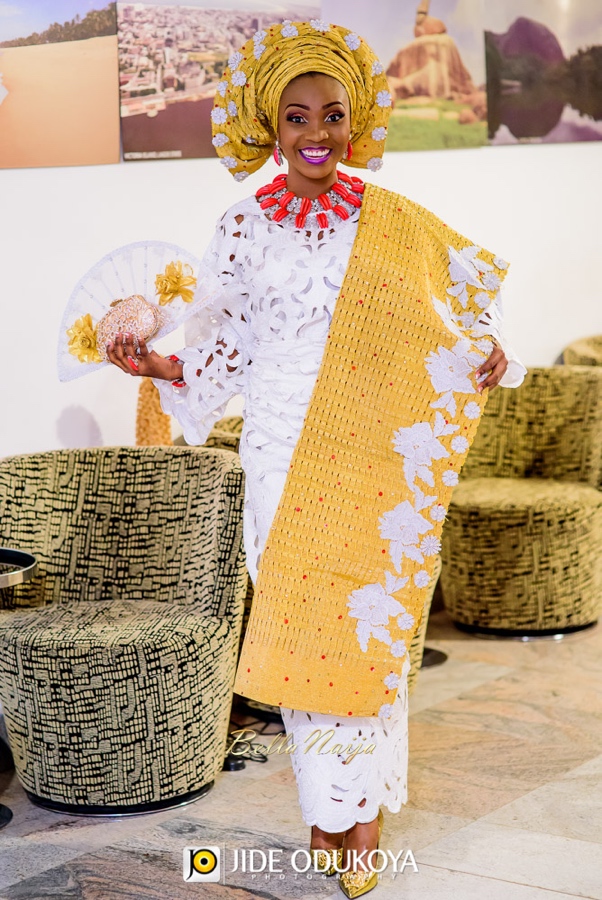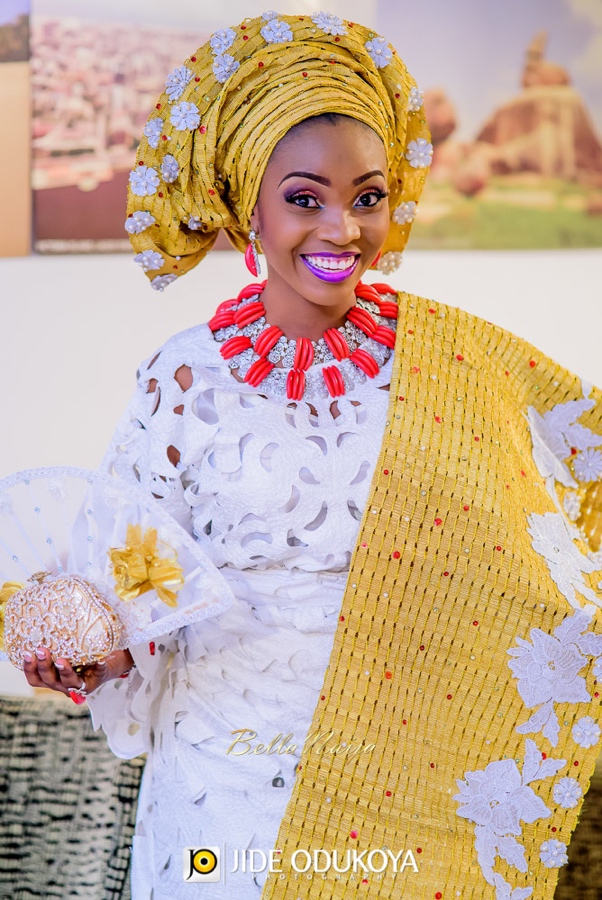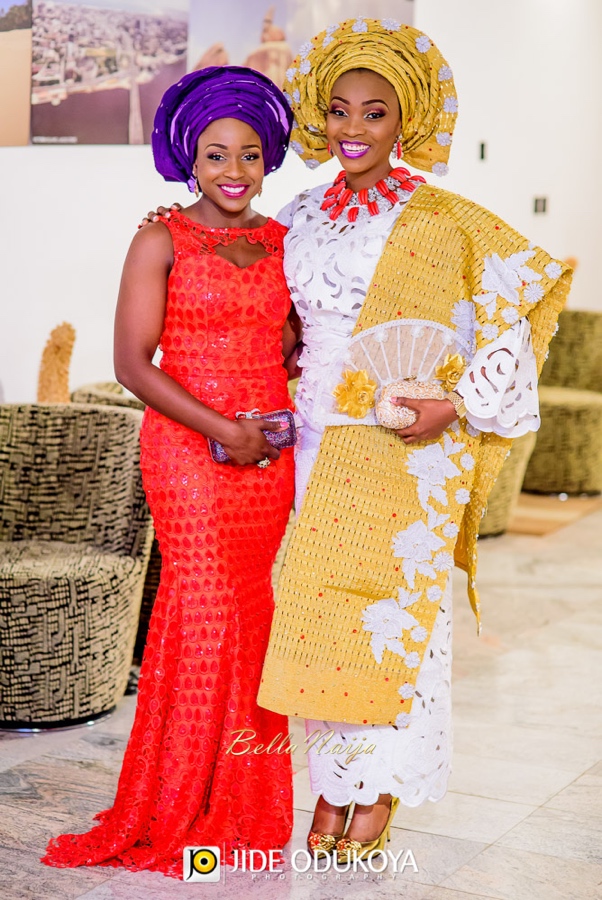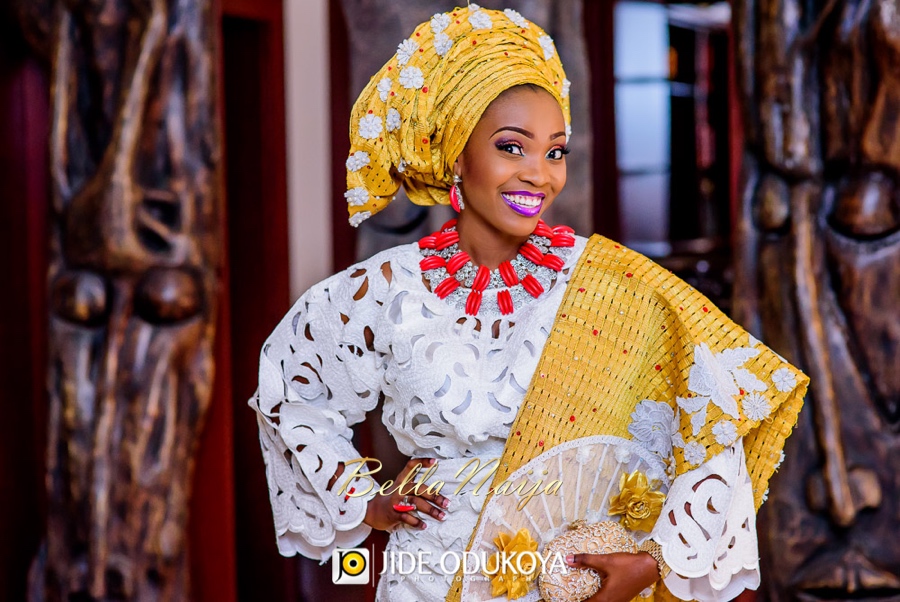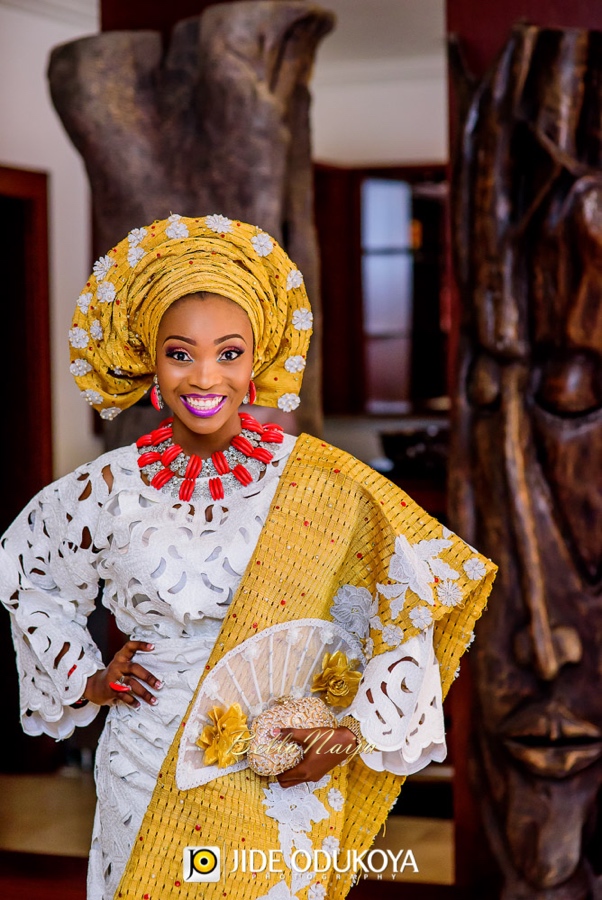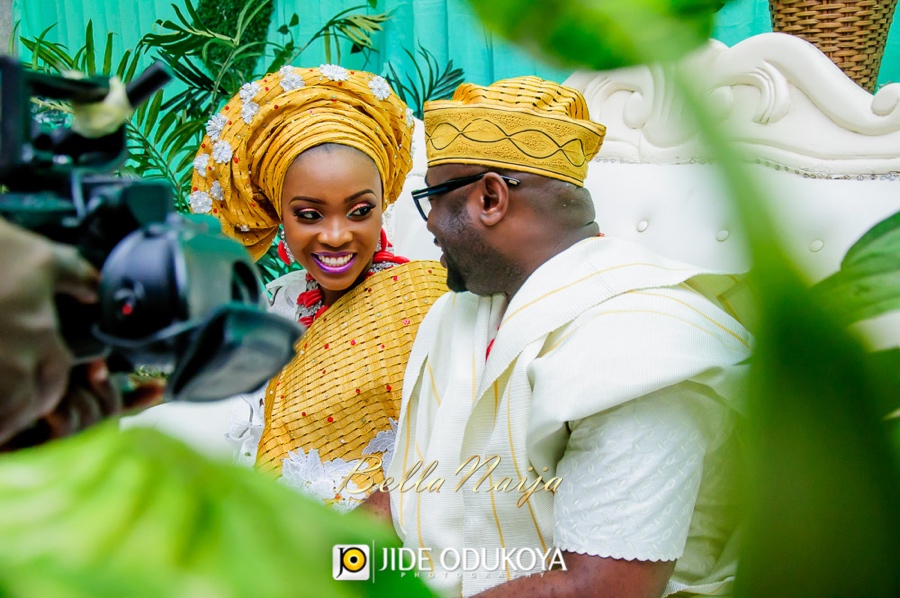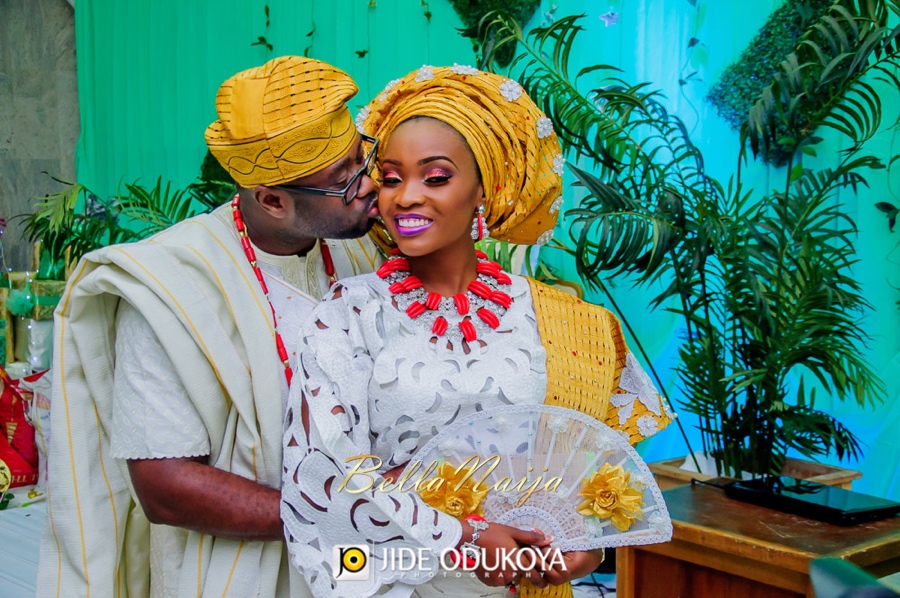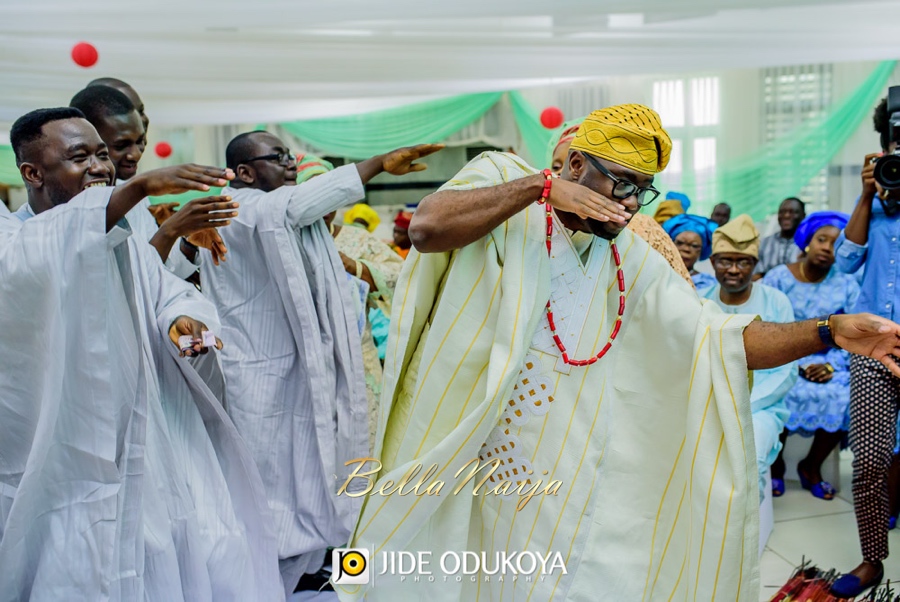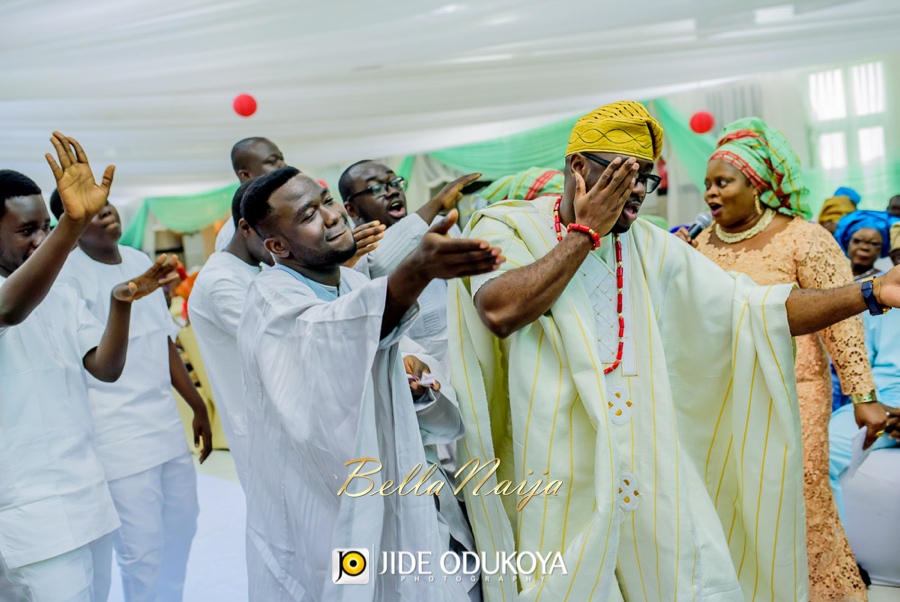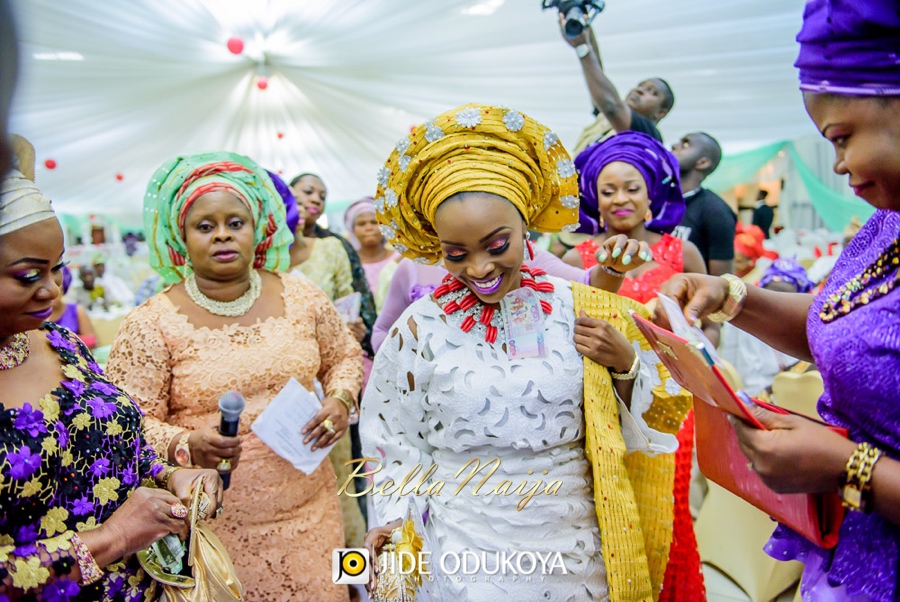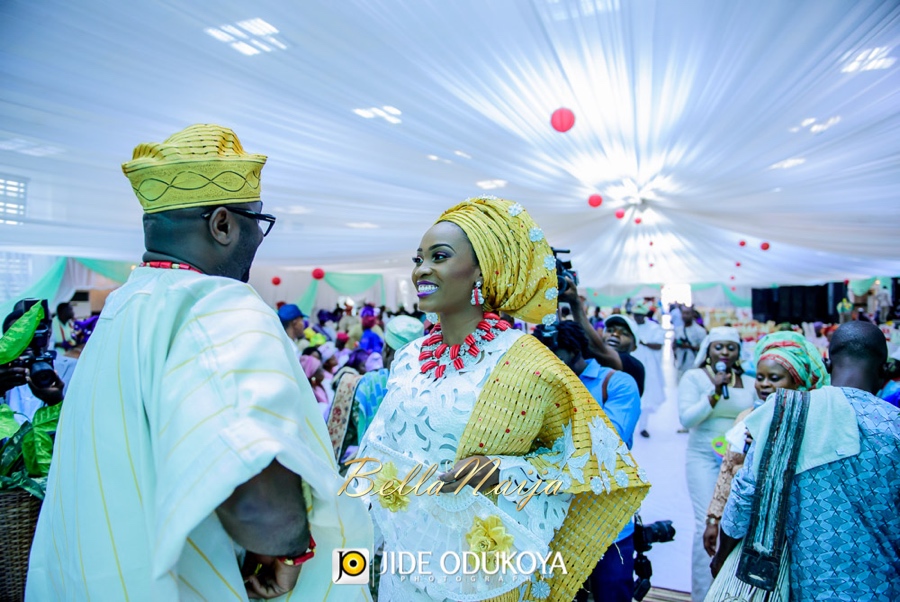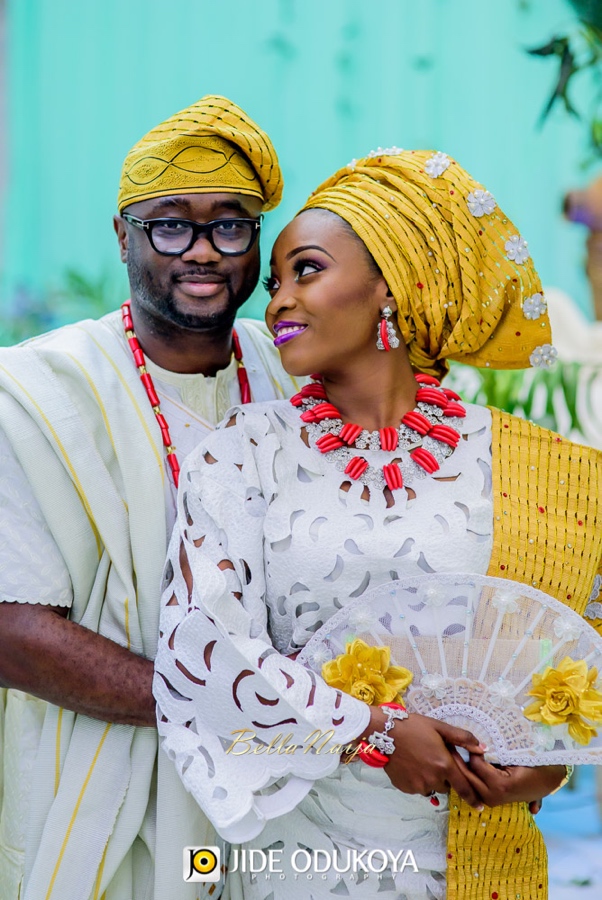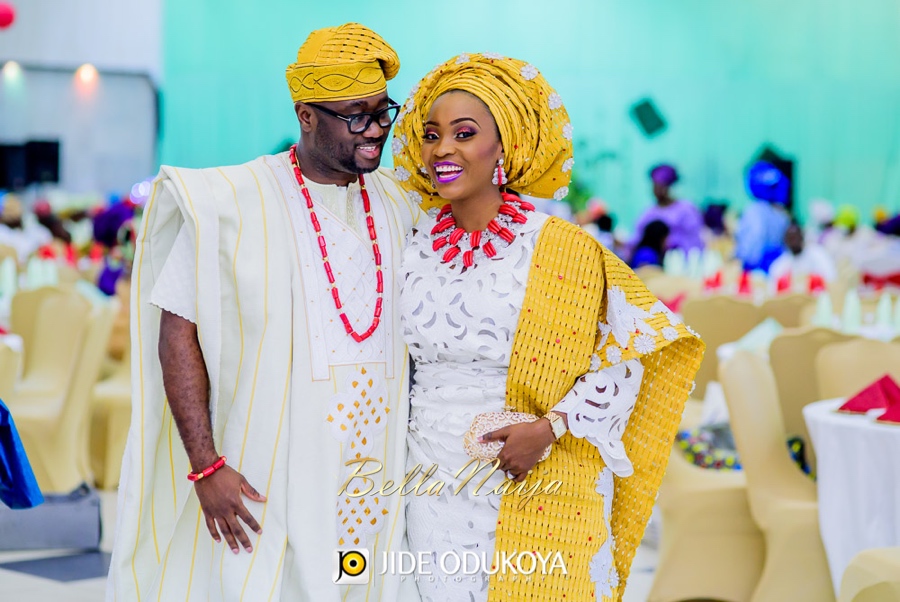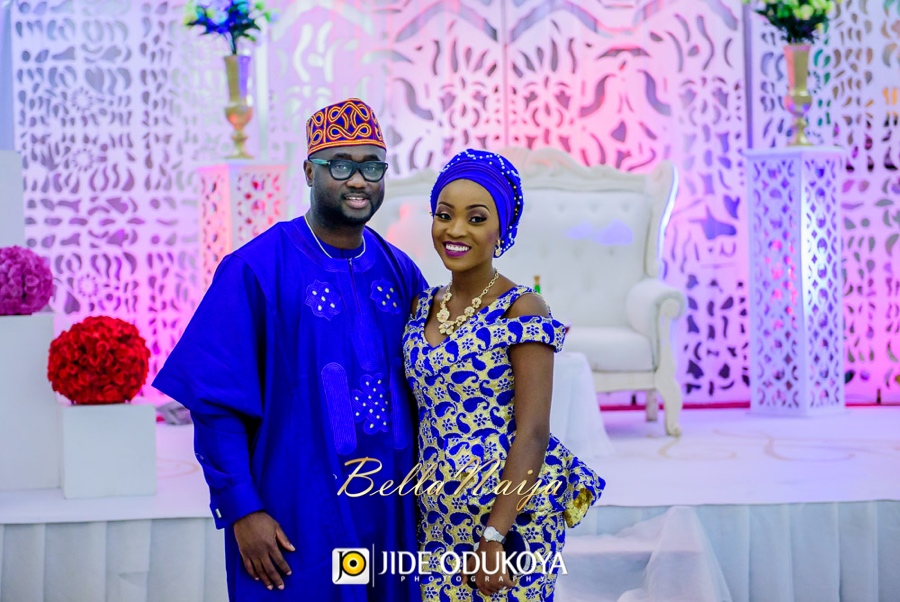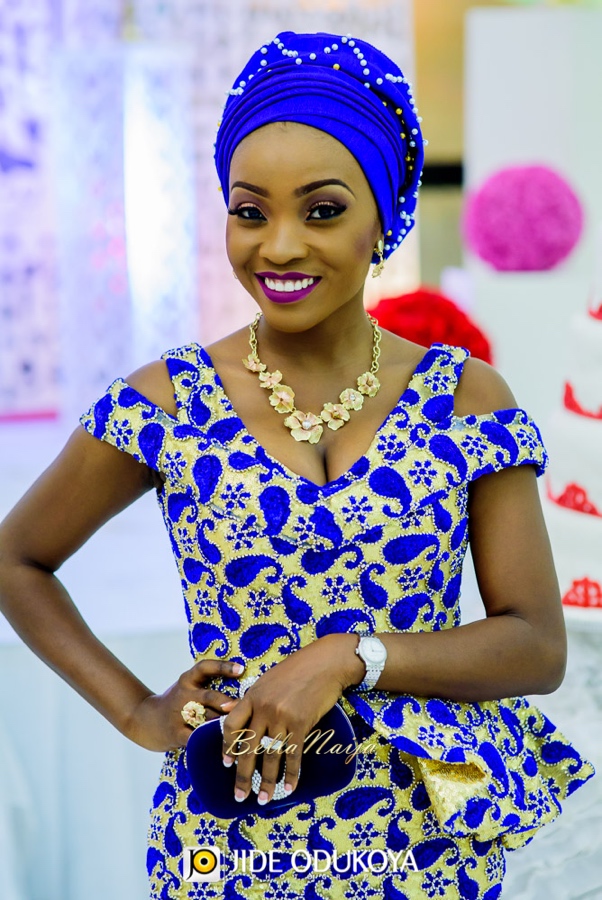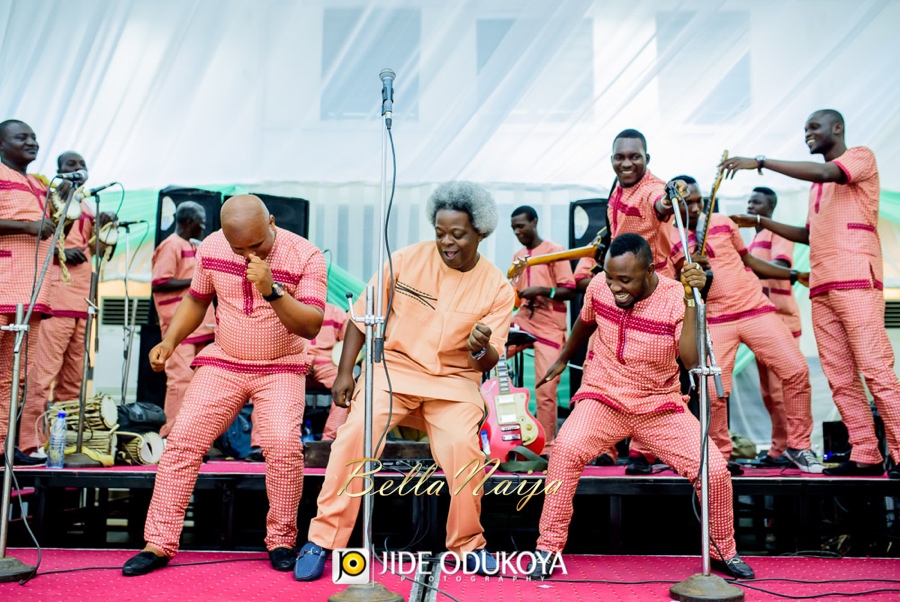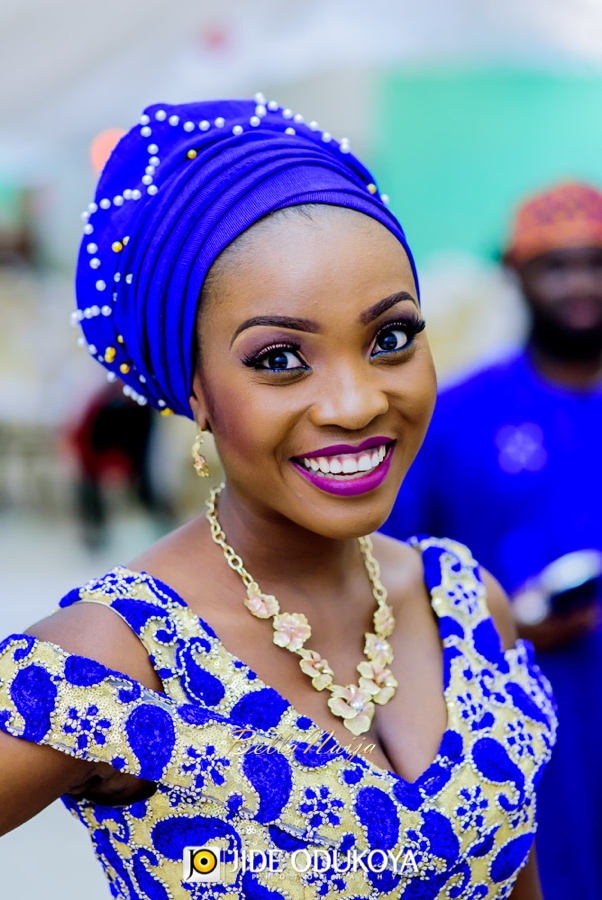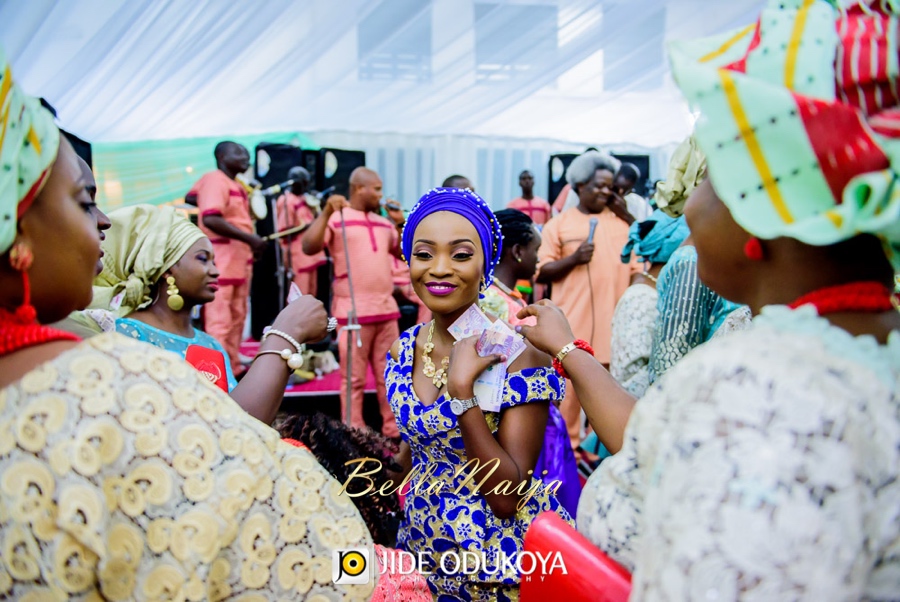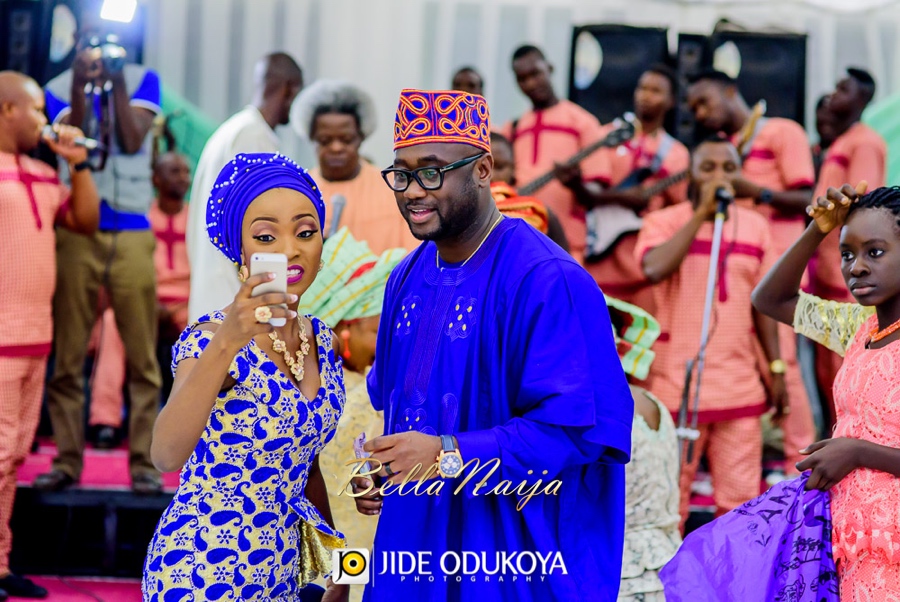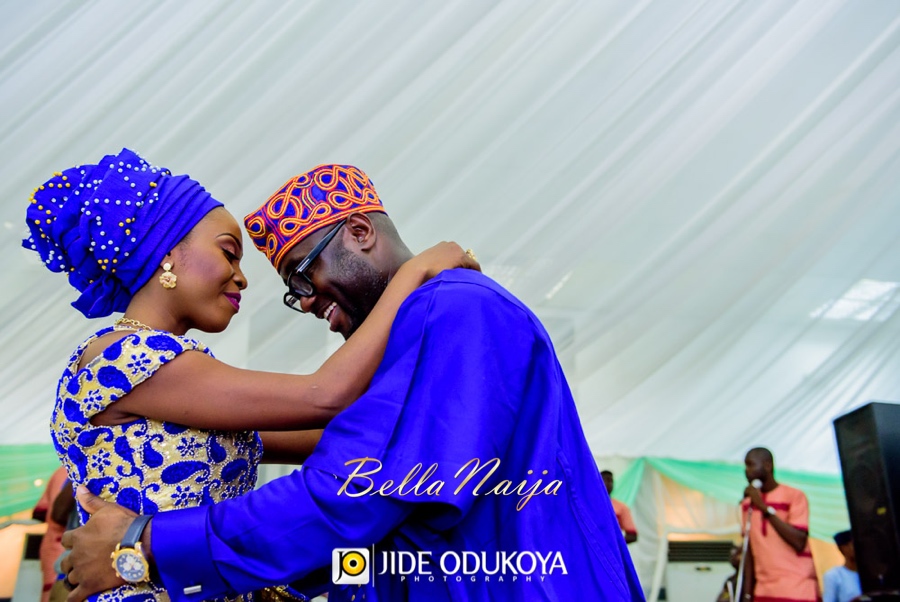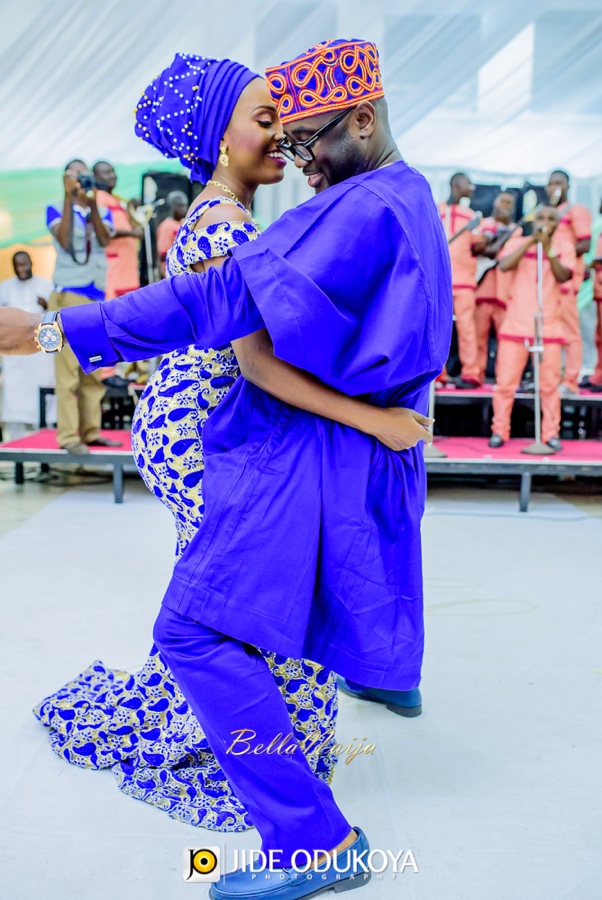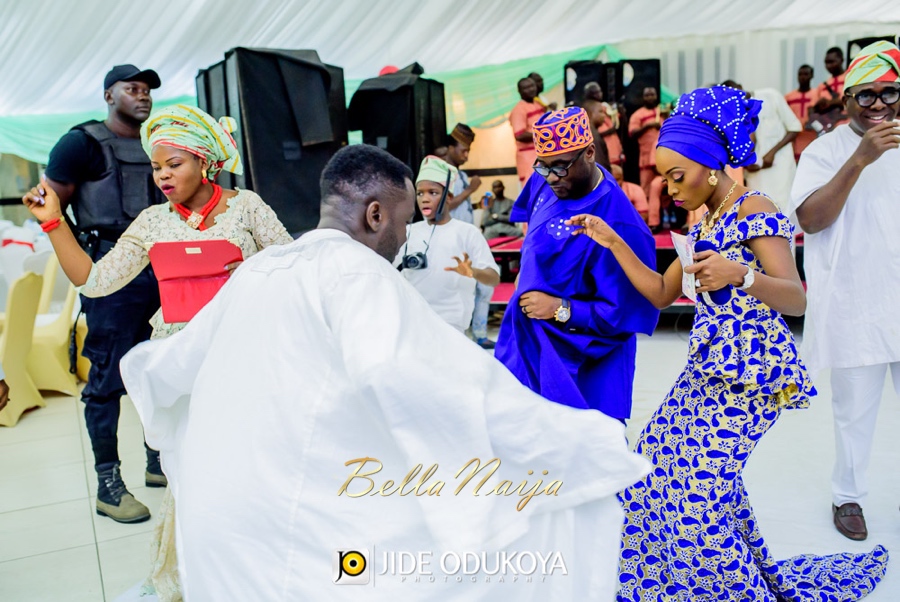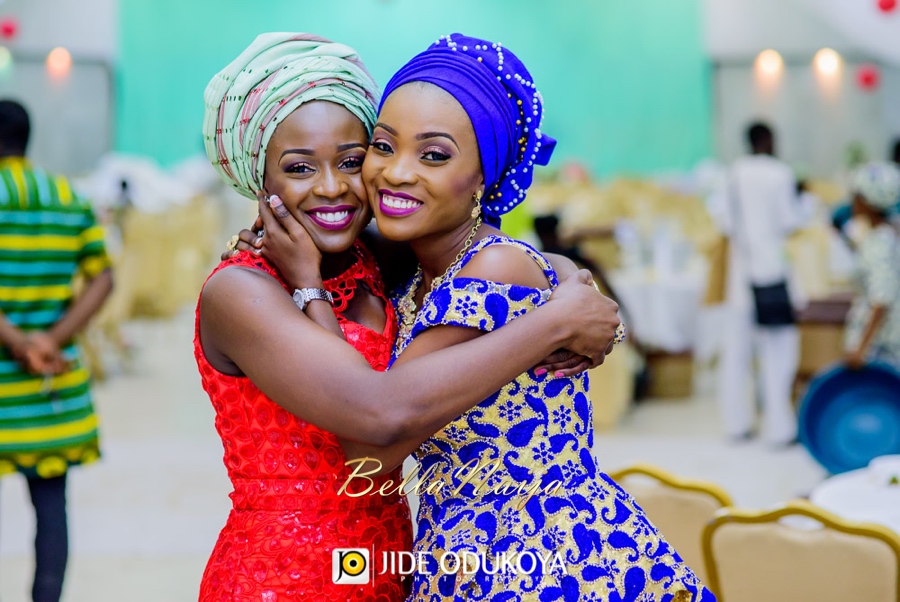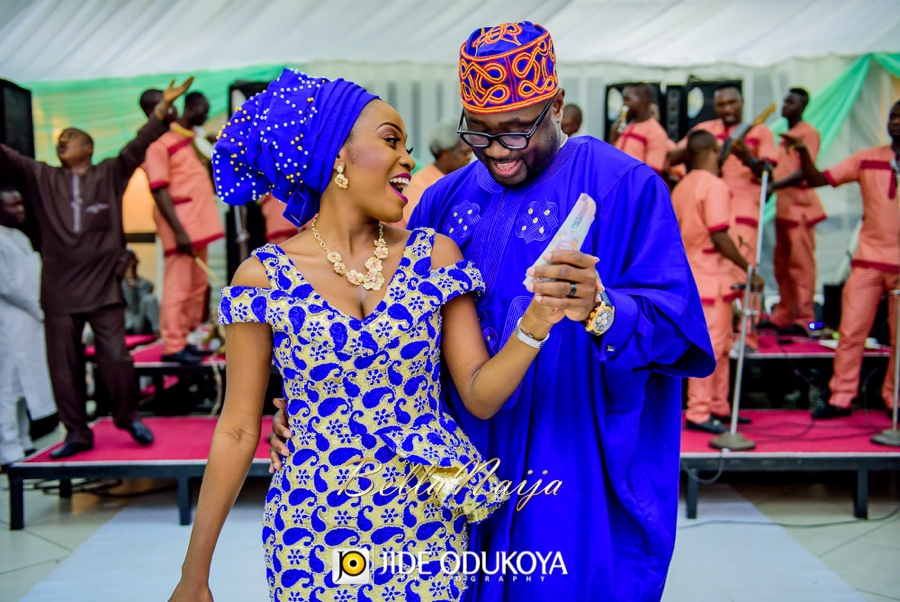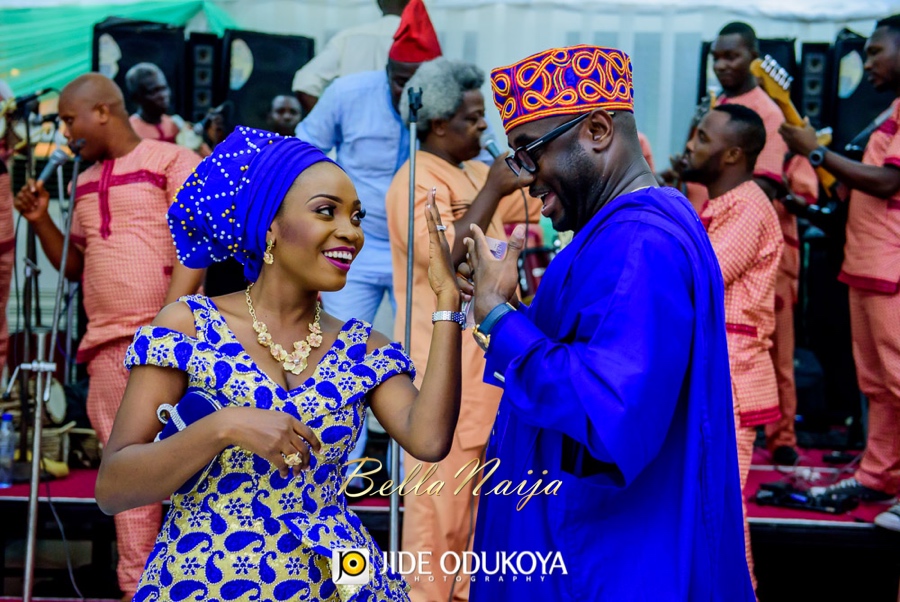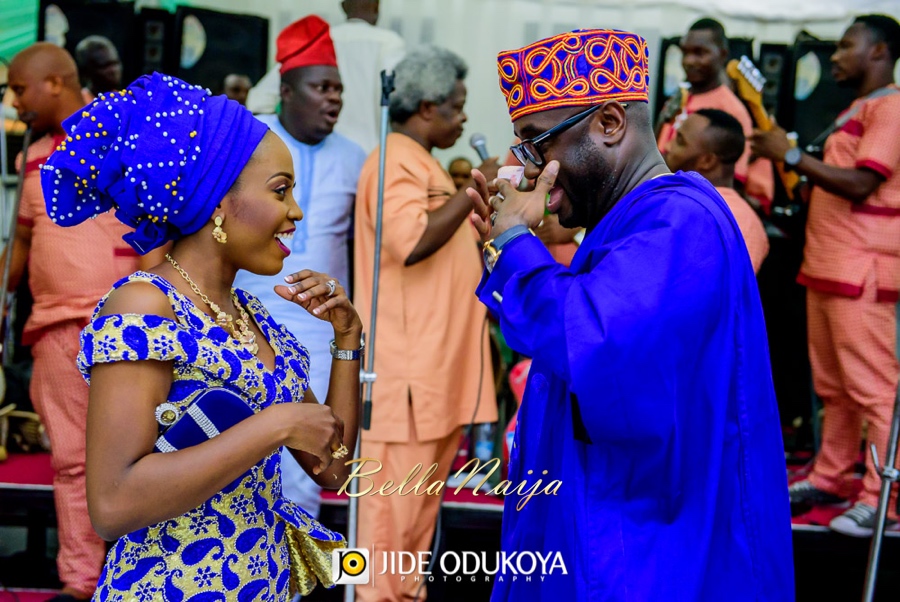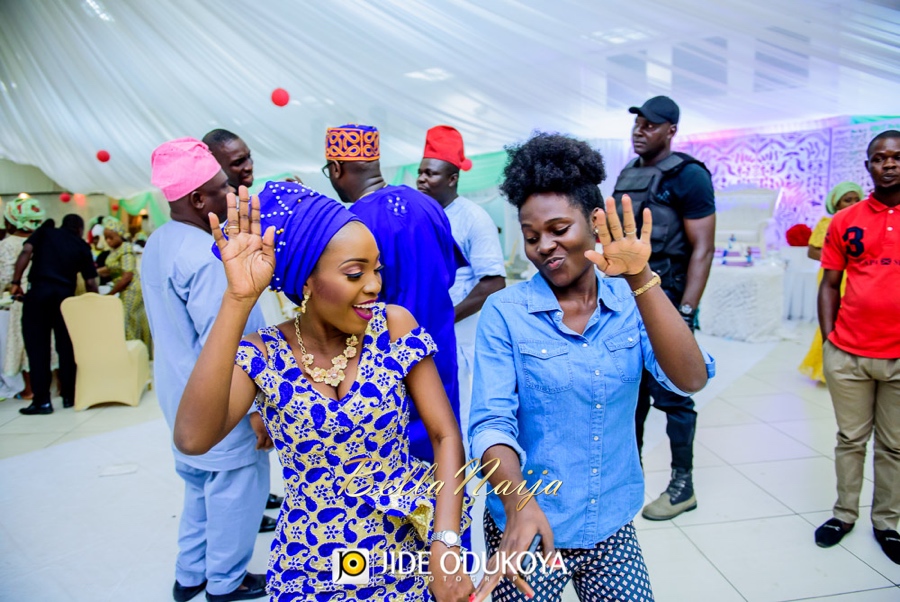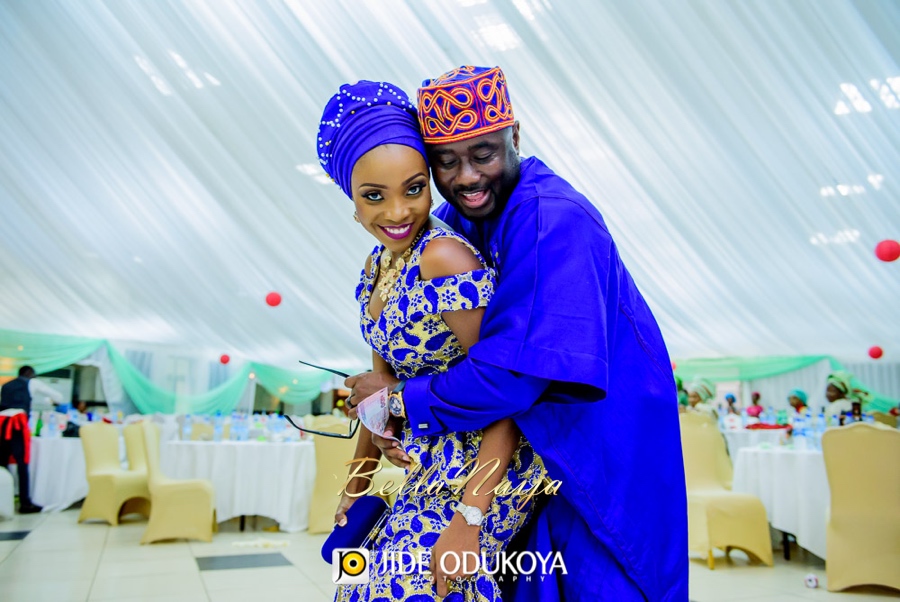 ***
Photography & Cinematography
Engagement Ceremony, White Wedding & Trash the Dress Photography: Jide Odukoya Photography
Pre-Wedding Photography: Glitter Lens Photography
Proposal Choreographed and Directed by Derek Mitchell | www.derekmitchellsite.com
Proposal Video Produced by Big Hit Events
White Wedding & Slow-Mo Video: Patrick Fronda
Wedding Info – Locations | Dates | Venues
Engagement Ceremony in Ibadan, Oyo State, Nigeria: 29th August 2015 | Jogor Center
White Wedding in Dubai, UAE: 5th September 2015 |The Four Seasons Resort, Dubai in Jumeirah Beach
White Wedding Attire
Wedding Dress: Angelina Faccenda
Reception Dress: Sherri Hill
Bride's Makeup: Banke Meshida-Lawal of BM|Pro
Bridesmaids' Dresses: Izi Dress
Bridesmaids Makeup: Tobi Banjoko Oyelakin
Bouquets: Tolu Amele | email: taamele (at) gmail.com
Groom and Groomsmen Suits: McMeka Bespoke
Vendors
Wedding Planner: Bisola Borha of Trendy Bee Events
Food, drinks, cocktails, canapés, desserts & wedding cake: The Four Seasons Resort, Dubai
Invitations: The Wedding Store, Lagos
Wedding Programs and Menu Cards: Pretty Paper
Decor: Aquarian Touch Events
Lighting & Special Effects: Ziad for The Events Mania, Dubai
MC: Teju Babyface
Traditional Wedding Cake: Bride's Mum
Traditional Wedding Attire
Aso Oke: Bisbod Ventures
Groom's Aso Oke Outfit: Kola Kuddus
Blue Dress: Toju Foyeh
Bride's Makeup: Demi William of BM|Pro
Blue Agbada: McMeka Bespoke
Couple's Gold Jewelry: Mahallati Jewelry, Dubai