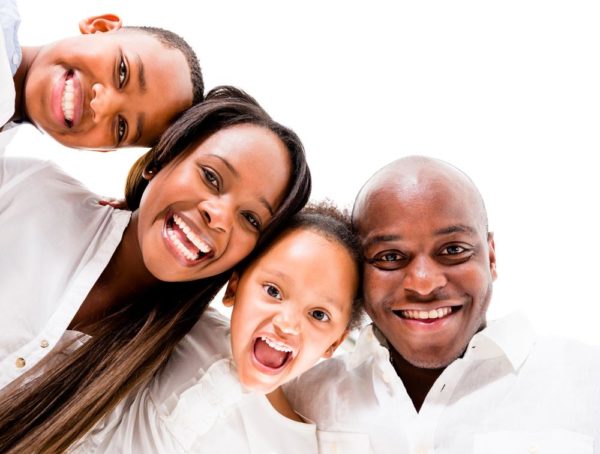 Salamatu Zachary starts excitedly at giggling daughter, ''Happy Birthday my baby girl! How you've grown. Mummy Loves you dearly.'' Planting several kisses on Sara's forehead, Salamatu dials Ishaku's number. It's her daughter's third birthday party. The whole house is packed full of happy kids; Mums and Dads chit-chatting about happy family moments. Her husband as usual is out. Work, work and more work. When he is not working, he spends more time sitting with the guys at City square Peppersoup joint.
Honey, were are you? Everyone is here, but you. ''Sally, I said I am on the way. You people should begin without me. I would join the party…. what difference does it make? Ishaku Said sounding annoyed. ''Haba Ishaku, you are her Father, and you should be……'' Click click, the line goes off. This had been the trend ever since they got married. Salamatu was worried that this could continue.
How much quality one on one time do you spend with your spouse, children, loved ones? Thirty minutes, Five minutes? Well, no wonder you don't love each other any more! Well no wonder, your children do not recognize you anymore.
Adequate time for loved ones is something we all want at some level. But when push comes to shove, it's easy to prioritize everything else over it – work, social time, our problem.
Statistics have shown that two-thirds of the parents in Britain, have attributed spending too much time away from their kids as the biggest regret. We live in a world where many children are left at the mercy of house-helps, nannies. What is most annoying is that some families play the blame game as to whose core responsibilities it is to cater to their kids – Mum or Dad?
Wives and husbands are also not left out in this. Some couples live in the same house but remain unbearably lonely. When you ask a loved one why he/she couldn't make it for movie night, he gives certain excuses like, ''Oh I had so much to do at work today'' or , '' There was so much traffic, I couldn't make it out in time''.
The Nigerian Factor takes this to a higher level. With the hard times getting harder, many spend more and more time in the hustle. The need to survive has further dragged a lot of our loves ones away. A friend months ago confessed to me, ''My girlfriend ended our relationship''. Startled by this reveal, I asked him why, and he said ''She says I do not make out adequate time for her, but who could blame me? I have to keep hustling, so I can make more money to spend on her''.
Over 40% of problems in relationships revolve around these factors. If only you can sit, listen to your kids babble about all their problems at school. If only you can take a chill pill; listen to that wife that needs a listening ear, that friend that needs talking too, then the world would be a better place.
As legitimate as all our reasons may be. We must make out time for what matters most in our lives, family, friends and those who love you.
Please remember:
At least 1 person in the world loves you very much.
At least 15 people in the world love you in some way.
You have got Family and family is everything.
You mean the world to someone.
When you think the world has turned its back on you, take a moment, look, you most likely turned your back on the world.
Always remember the compliments you received, they have probably come from people who love you.
Always tell someone how you feel about them, you will feel much better when they know and you'll both be happy.
If you have a great friend, take the time to let them know that they are great.
You are most important to somebody out there.
Quit Chasing the irrelevancies of life, and make time for what is important.
Time passes faster than you think, take out quality time for loved ones
To everyone who has read this, thanks for your time!
Photo Credit: Dreamstime |  Andres Rodriguez