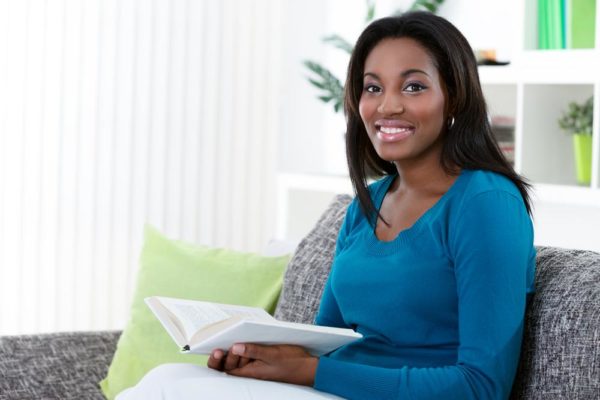 Spin-offs are common in the television world – where a character or group of characters from one TV show have a new TV show created for it to cater to the character of group of characters individual story. This story could cater to a character's story before or after the parent show.
Funny guy Joey, from Friends had a TV show called Joey created for his character; Carrie from Sex and the City had The Carrie Diaries created which told of her life in high school. The Game was a spin-off from Girlfriends too. Hence I was familiar with TV show spin-offs, yet it never occurred to me that there could be book spin-offs, that is until I came across one- Thighs Fell Apart.
Yes it's a spin-off of Things Fall Apart; however, it's not by the same author and the characters remain the property of Chinua Achebe. Thighs Fell Apart is a fan fiction by Kiru Taye. And by the title you may rightly guess that it's an erotica. The author takes Ekwefi, Okonkwo's second wife and tells a possible story of her life before she got married to Okonkwo. You need to come up for air after this one, as the author tastefully describes in details the sex scenes that centred on Ekwefi. Clearly, this is not a book for secondary school students, no spin-offs for them.
Discovering this got me thinking – if I could create spin-offs of any books I'd read by Nigerian/African authors, what character would it be based on, and what would the possible storyline be? So I decided to try a few.*SPOILER ALERT* If you haven't read Ghana Must Go by Taiye Selaise, I Do Not Come To You By Chance by Adaobi Tricia Nwaubani or Americanah by Chimamanda Ngozi Adichie, you may want to read them and then come back to this read this.
Possible Spin-Off 1 – I Do Not Come to You By Chance
This is the story of Godfrey Ibe, brother of Kingsley Ibe and hence nephew to Boniface 'Cash Daddy' Mbamalu. After being introduced to the 'goodlife' by his brother who gets his money through illegitimate means, Godfrey decides to drop-out of school and start making money, much to the disappointment and anger of his brother. He is quickly recruited by a group of people who work for Uwajimogwu, a major political opponent of Cash Daddy. Soon he has to make the choice between his ambition for wealth, and love for family as the political stakes are higher and lives may be lost in order to ensure political victory. *Ghen ghen*
Possible Spin-Off 2 – Ghana Must Go
Sadie Sai is coming into her own as she discovers her talents while in her hometown of Accra for a brief visit, in the midst of the most unlikely people – her family. She is soon thrown into the world of professional arts where her inner demons of eating disorder rage even louder and threathen to destroy her new life. Will the support of her family members who are mending their own wounds and friends such as Philae, be enough to help her overcome her demons?
Possible Spin-Off 3 – Americanah
While her son is in the UK, Obinze's mother has more time to herself and starts off a love affair with a student. While this starts as a fling, it soon grows to be more than that as she quickly finds herself deep in love. Should she deny herself the love she deeply craves or do the 'right' thing and end it?
With these possible spin-offs I hope you would agree with me on my bright future as a writer.
That being said, what spin-offs would you create from either of these 3 books? Which of mine do you like? What do you think of book spin-offs? Is there a future for it, could a spin-off become more popular than the parent book? Or would book spin-offs follow their television equivalent in which the spin-off doesn't do as great as the main show – Private Practice did come quite close to Grey's Anatomy, and A Different world and The Cosby Show both enjoyed large audience.
Photo Credit: Dreamstime | Igor Mojzes