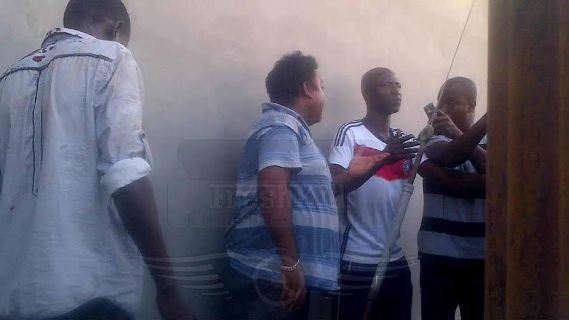 We're not sure what to make of this story. But we're going to tell you about it anyway, as heard on the Internet streets.
An Indian man (shown in the photo above) has been accused of stealing an Okada (commercial motorbike) rider's manhood.
The man is said to have alighted from a bus heading to Mile 2. He subsequently asked an Okada operator for directions to a location in Satellite Town. The Okada rider offered to take him directly to the destination, and so the Indian an got on the bike, and off they went.
Shortly before getting to gate just before Navy town, the Indian man instructed the Okada rider to stop, stating that he had reached his destination. The Indian is said to have paid the okada man way more than the fare requested. The okada operator accepted the money, and as he was leaving, he reportedly discovered that his manhood was missing!
He then began to run after the Indian man, shouting about his alleged missing manhood. His shouting attracted the attention of passers by and other Okada men, who reportedly started beating the Indian man.
Photo/Story credit: Freshkid Entertainment