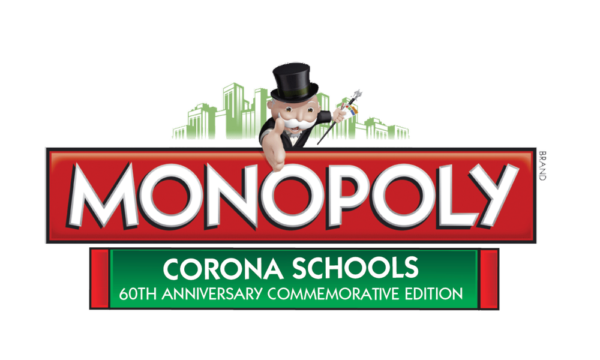 Corona School has joined a handful of the world's most famous schools to have a customised Monopoly board game. This special commemorative edition is the First African School edition of the world famous family board game. The Corona Schools' Edition of Monopoly is a limited edition of the Monopoly board game. Once the edition is sold out it will not be reproduced. Hurry up, start placing your orders now so you don't miss out.
The Pre-order portal is now open: www.bestmangames.com/corona-schools-edition/. You can place your orders and make payments securely online. Alternatively, orders can be submitted at any Corona School and also by emailing [email protected] That's not all, you stand a chance to win some amazing prizes when you pre-order online before the 20th of November, 2015. Please find instructions below for details. Winners will be announced at the Corona Anniversary Gala in November.
We are calling on all Corona Alumni and friends to be part of this historic project by visiting www.facebook.com/MonopolyCoronaSchoolsEdition, tell us which of the schools should feature on the famous MAY FAIR SQUARE? Corona Apapa is taking the lead on votes! What are you waiting for?
Follow the conversation on our Facebook page. Please click here to pre-order.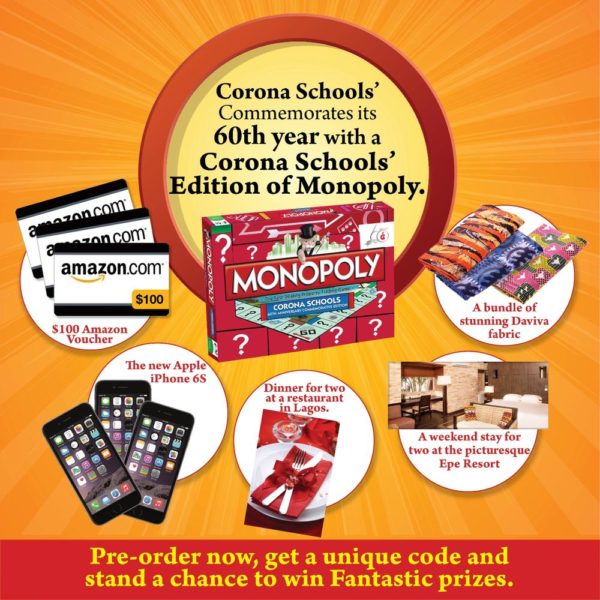 The Corona Schools' Edition of Monopoly will make a perfect Christmas gift for your family, friends and Loved ones.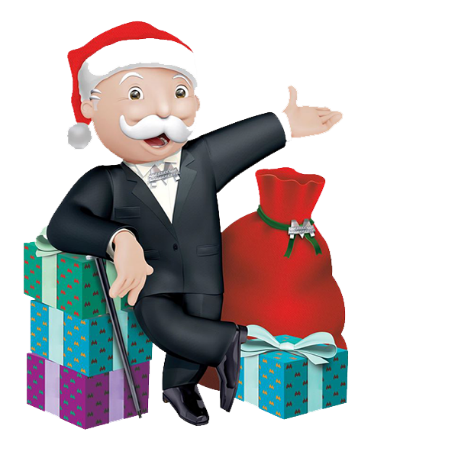 For more information about the Bestman Games and Corona Schools Customized commemorative edition. Please visit www.bestmangames.com/corona and www.coronaschool.org .
Visit any Corona School in Lagos to order yours today!
________________________________________________________________________________________________
Advertorial– Sponsored Content