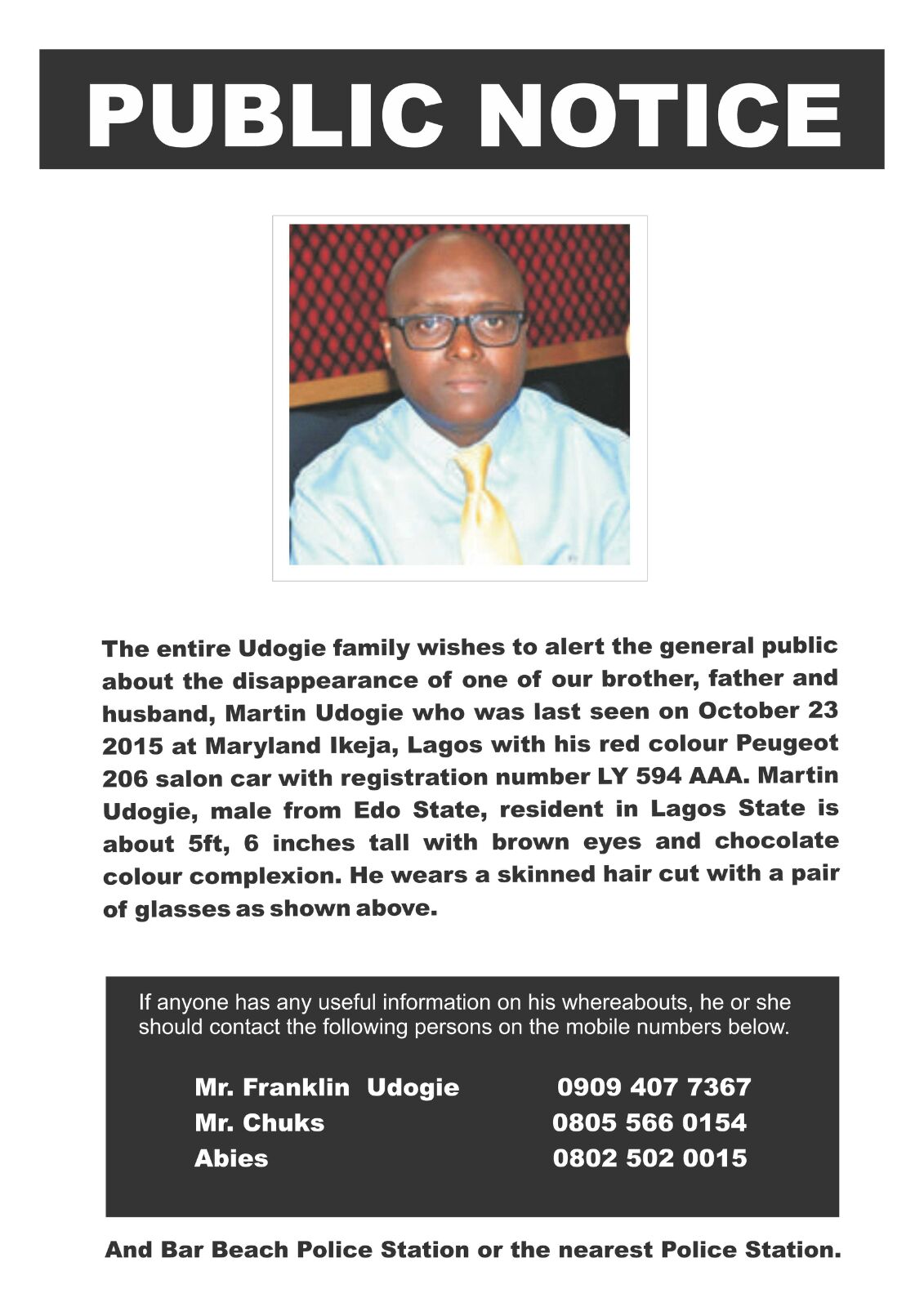 Truly one of the most heartbreaking situations is not knowing where your loved one is. That is what the Udogie family is facing right now as their father/husband/brother Martin Udogie is currently missing.
The author of "How to Read More" and co-host of Fidelity SME Forum on Inspiration FM has not been seen since the 23rd of October 2015 in Maryland, Ikeja.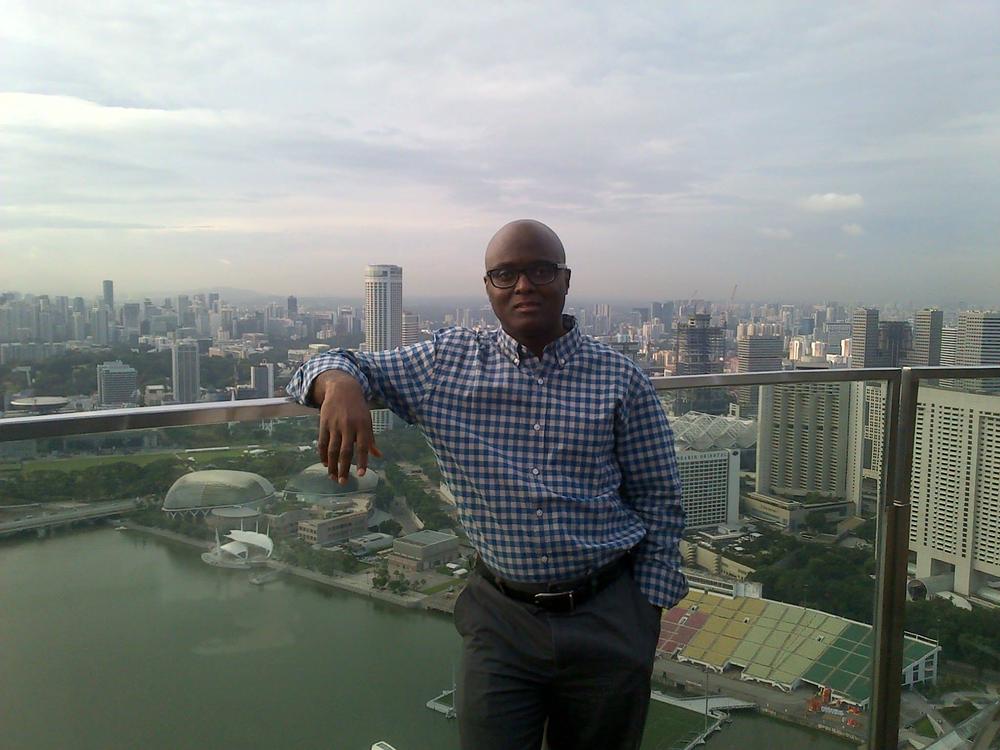 Please share the poster above and contact the Police or family if you have any relevant information.