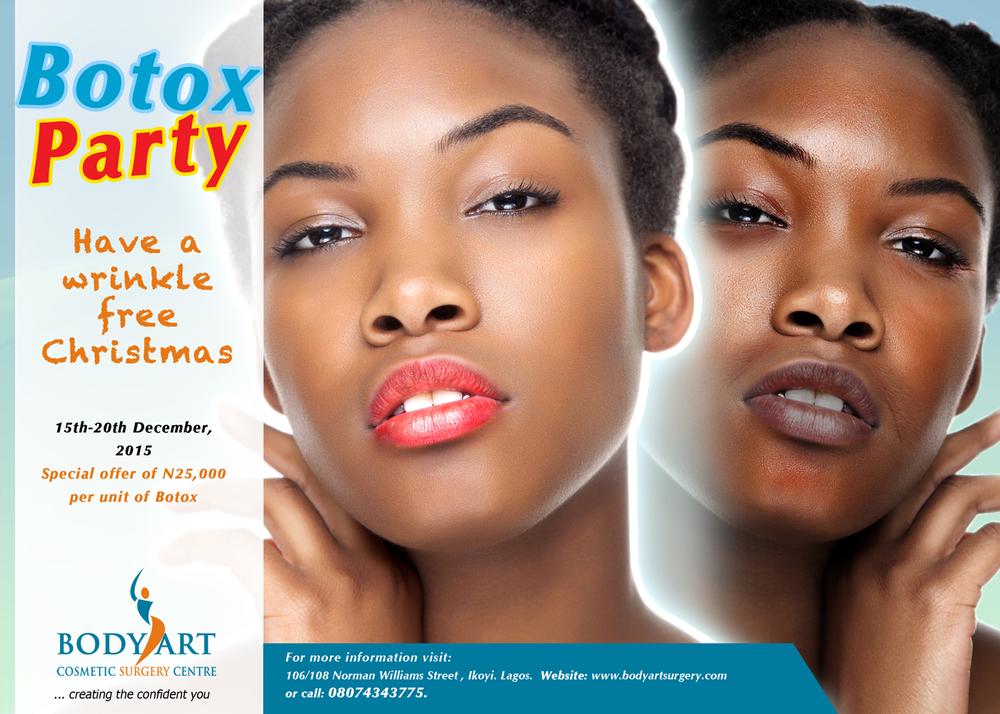 It's time to pamper yourself!
Look and feel your best this Christmas. Join friendly faces in a fun, intimate setting at Body Art Cosmetic Surgery's upcoming Botox party this December.
Botox parties have long been the exclusive preserve of wealthy women and celebrities in the developed world. But now, thanks to Body Art Cosmetic Surgery Clinic, Nigerian women can now easily take away the rough edges of aging without travelling abroad.
Body Art will be offering this procedure for the discounted price of N25,000 a unit at her Botox party.
Want to host your botox party? 
It is easy!
Invite at least 7 people
Venue can be your spa, home, or any other location
Host get a free Botox procedure and attendees pay a discounted rate of N25,000 per Botox
Reserve your spot today by emailing [email protected] or calling 08074343775
________________________________________________________________________________________________________
 Sponsored Content