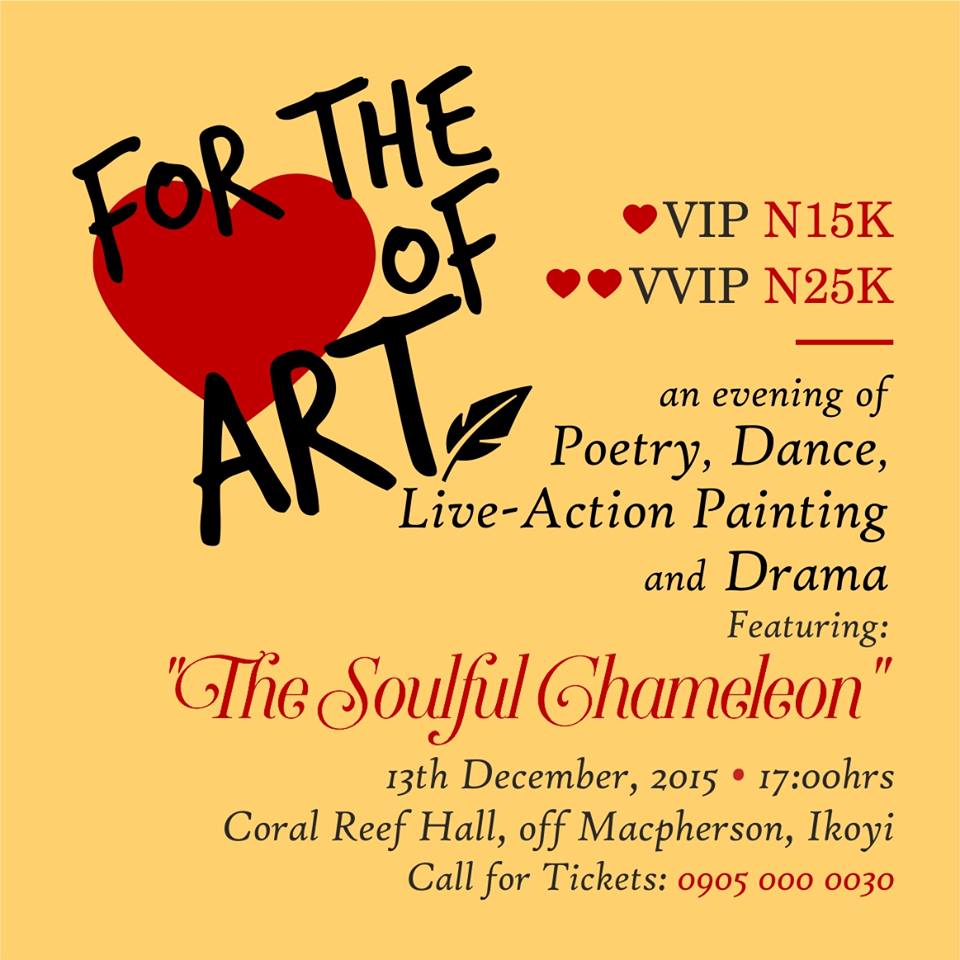 If you love all things art then this event is for you!
"For the ❤ of Art" is set to hold this Sunday, December 13th, 2015 at Coral Reef Hall in Ikoyi, Lagos and the event will be an opportunity for people to experience the diversity of art in our individualities, culture and as people of Africa and of the world.
There will be soothing music to the ears performed differently in an artistic manner. Also poetry from several influences recited and performed traditional dances and drumming, painting and drama.
The night will be interesting, innovative, captivating, inspiring but most of all fun.
It is the perfect spot for an audience brought together in love to experience a uniquely packaged evening of talents found in our fellow neighbors our everyday people, our friends, relatives and general people we meet every day.
Date: Sunday, December 13th, 2015
Time: 5 PM
Venue: Coral Reef Hall, off Macpherson Street, Ikoyi, Lagos
Ticket: VIP – N15,000 | VVIP – N25,000
Contact: 09050000030