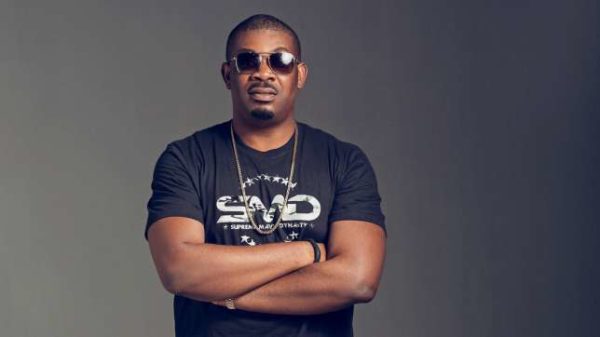 Apart from being a really good producer, Don Jazzy has always been really good with social media as well so we couldn't help but notice when he deleted all the photos on his Instagram account, leaving only a post from two weeks ago which has the new Mavin logo.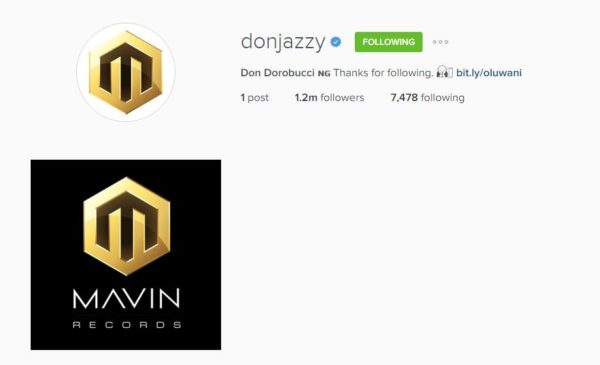 Fans have been speculating the reason for his actions with some demanding an explanation and others saying they understand.
Similarly, Don Jazzy's brother and artist D'Prince has also deleted all his photos off Instagram. In his case he didn't leave a single photo undeleted.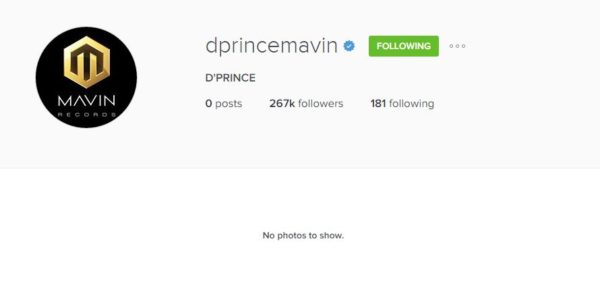 Don Jazzy has also noticeably been off Twitter for two days.
Dare we say the Mavin exec has gone on a social media hiatus?