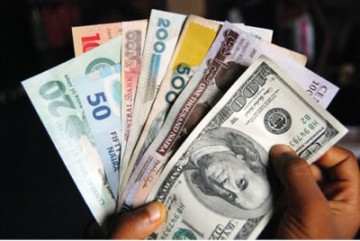 Yesterday at the Bankers' Committee meeting in Abuja, the members – the CBN (Central Bank of Nigeria) and DMBs (deposit money banks) decided to suspend Forex – foreign exchange allocation for medical bills and school fees, as they make up 15% of foreign exchange demands, according to their calculations.
They said Nigerians should make sacrifices that'll benefit the country, currency and economy in the long run.
Here's an excerpt of the report from New Telegraph Online, 
Briefing journalists after the meeting, the Director, Banking Supervision, CBN, Tokunbo Martins, said banks had resolved that most of forex foreign exchange the foreign exchange demands would be granted to developing the real sector.

Martins said that although the decision would be painful, it was a sacrifice Nigerians would have to go through in the short term in order to achieve a long-term development for the economy.

She said:

"You know it is something that affects all of us and I think that the watchword is belt-tightening. It is the pain we may need to go through today, short term, so that there will be long term development in the country whether it is infrastructure, manufacturing etc.

So, the question is how we can prevent or reduce the crowding out of the real sector where there is increase in demand on the invisible.

"So, it is something that CBN is looking at and it is something the Bankers' Committee is looking at.

If you think about it, the pressure on forex now – from school fees abroad – is significant. At what point should we begin to look inwards?

The pressure on medicals is significant. At what point should we begin to look inwards? As Nigerians, we also need to be patriotic in terms of our sentiments.

We need to think about what do I have to sacrifice today for the long term benefit of our country and the economy?"

On his part, the Managing Director of Access Bank, Herbert Wigwe, said banks had decided to channel such forex to the real sector because those demands tend to crowd out demands to import raw materials and to support industries.

He said:

"The problem with that is the fact that it tends to crowd out the critical foreign exchange that should be used in the real sector to import raw materials, to support industries, to encourage employment. So, there is a question around how far we are going to allow this to continue. Shouldn't we redirect these resources towards the real sector as we should?"
Other conclusions made at the meeting were to reduce paper documents needed to open an account and to focus more on the manufacturing industry, get more Nigerians to use banks.
They also discussed the success of the BVN (Bank Verification Number) exercise, which exposes customers who haven't paid their loans from a bank from getting into more debt by borrowing from other banks.
Source: New Telegraph Online