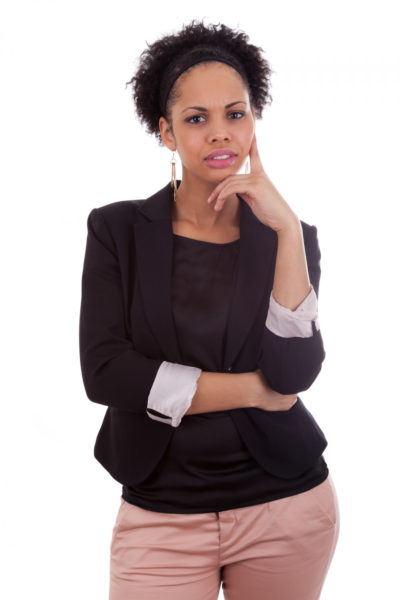 Linda started seeing Okey in her first year in school. He was a fourth year Mechanical Engineering student while she was in Statistics. They met in one of the fast food centres in school a few weeks after her matriculation, and a wonderful love affair started.
Unlike what was obtainable in most relationships on campus, this couple somehow managed to stay together for two years until Okey's graduation. There were no stories, 'no cheating', no prolonged fights, etc.
According to the gist, Okey went for his NYSC the following year as Linda tried to round off her studies. Few months later, Linda woke up to a loud bang on her door very early in the morning. It was by Constance, the same girl Okey told her was a distant cousin. She had come to warn her to leave 'her man' for her.
Linda was confused initially, but started making enquiries. Of course her boyfriend denied the story when she called. But she later found out that Constance was his ex. They had been breaking up and making up long before Linda got admission. In fact, Okey told her that Linda was also a distant cousin, and he was just playing big brother role.
Somehow, the player managed to play and kpansh both of them for two years without either one finding out.
No be small thing o.
At this point I can't help asking, does everybody double date?
To be clear, when I say double dating, I don't mean when you just go for a dinner or lunch date with someone else apart from your boo. Dating in this context refers to actually 'seeing' someone else, or encouraging someone to see you when you are dating someone else.
What of those that are married? Are they left out? Mba o.
You know eh, some people have a firm belief that any human being with a 'third leg' is liable to cheat. This makes some people become CIA agents automatically once they are married. Imagine a spouse snooping through drawers, pockets, checking chats and emails, looking for a lead as if they are detectives trying to solve a crime.
The other group of people do the weirdest thing. These people go as far as even packing condoms for their husbands when they go for their business trips. Seriously!
But then, how does a relationship feel when trust is absent? Topic for another day!
To be frank, the issue of being side-chicks or side-cockerels as the case may be has been with us for a long time. Imagine someone who had the ability to marry 700 wives, what else is he still looking for? Yet, the same man still managed to keep a harem of 300 side-chicks. I duff cap for that man jare. Oga Solo was not a small somebodi o.
By the way, side chicks or cockerels in this context include the upgraded level called mistresses and uncles. According to my dictionary, anybody that anyone in a committed relationship is cheating with is a side chick or cockerel.
Trust oyibo people naa. Dey sabi look for something where nothing dey. As far as some of them are concerned, cheating goes beyond performing sexual acts with someone else when one is committed in a relationship with another person.
From what I gather, there is emotional infidelity too. This one usually happens when you have a very close friend of the opposite sex that you share intimate things with in details.
I guess you are asking, "Ehen, what is wrong with that naa?"
Nothing is wrong with having close friends and confidantes; but it becomes risky when it is someone of the opposite sex. It is like playing with fire. In fact, even if it is in a spiritual context, like prayer partnerships, the thing dikwa very risky. I mean, na handshake dey lead to embrace.
That reminds me of a flying gist I heard recently. It was about a particular babe, babe X, who was engaged to a Bros A. But babe X was equally seeing and kpanshing bros B. Her logic was that "adighi akwu ofu ebe enene mmonwu" (You don't stay in one place to watch masquerades).
Not too long afterwards, babe X got pregnant and naturally took the belle to bros A. Bros A got angry and denied the pregnancy, claiming that he had always used condoms.
At that point, babe X opened up and confirmed the flying gist. The engagement was called off immediately after that revelation, and babe X terminated the pregnancy too.
To some people, babe X was just being smart. The only mistake she made was not using protection. To another set of people, every exclusive relationship deserves exclusive faithfulness and honesty.
Yesoo, there are so many schools of thoughts to this.
The first school of thought justify their belief with the fact that most people can't be trusted. And so far as you are not sure of whether your boo get another boo, you should play smart.
The popular advice in this school is, "don't put all your eggs in one basket".
The second school of thought however believes you should put all your eggs in one basket and watch that basket very closely. Omoh, I fitn't come and turn to FBI agent on top relationship matter o.
My own school of thought says to put all your eggs in God's hands and go to sleep. Works for me jare. I no get strength to dey form James Bond.
To each man their own.
Over to you. Do you double date? How do you manage it?
What is your view on exclusivity in relationships?
Is it wise to be totally committed to someone who hasn't paid your dowry?
Is it dumb to stay 100% faithful to a guy/girl who is living and working in another city, especially when you are not so sure that he/she is 100% faithful to you?
What do you do when you find out you are someone's side chick/cockerel?
Let the comments start rolling.
Photo Credit: Dreamstime