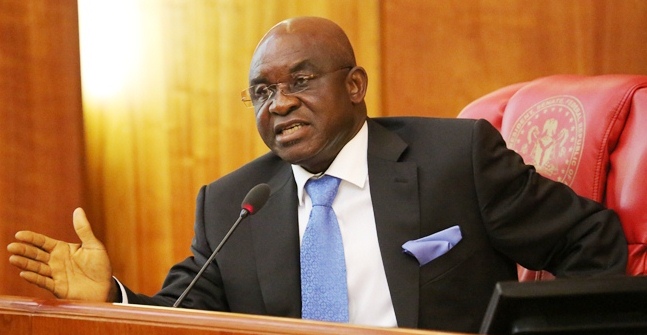 The National Chairman of the Peoples Democratic Party (PDP), Sen. Ali Modu-Sheriff, has congratulated the Senate President, David Mark, on his victory in Saturday's Benue South Senatorial re-run election.
This is contained in a statement signed by its National Publicity Secretary, Olisa Metuh, on Sunday in Abuja.
Modu-Sheriff said that the development left no one in doubt of the popularity of Mark and that of the PDP not only in Benue,
but also in other states of the federation.
He described Mark as a valuable statesman and national leader intensely needed in the Senate.
He also commended Nigerians for their renewed support for the PDP and its candidates as demonstrated in recent elections across the country.
He noted that "it is instructive to note that the PDP had won 70 per cent of all the polls conducted since May 29, 2015.
This is a development that underlines the fact of PDP deep roots and popularity as a brand, irrespective of the transitory setback of the 2015 general elections."
Modu-Sheriff, therefore, urged members of PDP to respond to the gesture by Nigerians by uniting behind the ideals of the party and visions of its founding fathers.
He said this was important to reposition the party for the challenges ahead.
In this regard, Modu-Sheriff said that the leadership of the party were working very hard to ensure that "we have a strong party poised to regain power in 2019.
"Finally, we reiterate our call to all PDP elected and appointed office holders across the country to reciprocate the renewed support by Nigerians.
"They should redoubling their efforts in patriotically exerting themselves in serving the people in line with the models provided by the ideology of our great party"