'My Experience at NMS taught me Leadership, Diligence & Responsibility'- Sujimoto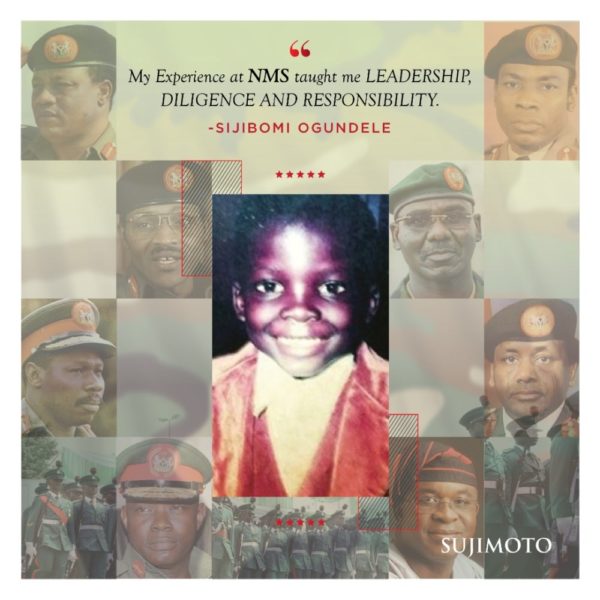 I was (about) 10yrs old on this (chilly) evening at our house in Jos when my Dad came from work with my admission letter. Wow! I will be travelling to Zaria for the first examination to the school that produced the leaders of our nation, the institution that gave birth to the Tunde Idiagbons, Abachas, Senator David Mark, and the IBBs, I was excited and couldn't wait for Monday to arrive so I could undergo the 2 weeks physical, verbal and theoretical interview.
The 2weeks that created the foundation of what I have become. This was 2 weeks of the most challenging time of my life; this was my first introduction to a boarding house and not an ordinary one but Nigerian Military School (NMS). What seemed exciting to me at the beginning started becoming sour, but later in life became my first introduction to leadership.
My brother Olakanmi was in "Delta company", so I chose delta too, he was everything I wanted to be. Aside from the excitement of wearing the military uniform, or flying free airplanes and gun training, one of the fundamental lessons I got exposed to at that early age was speed, diligence and responsibility.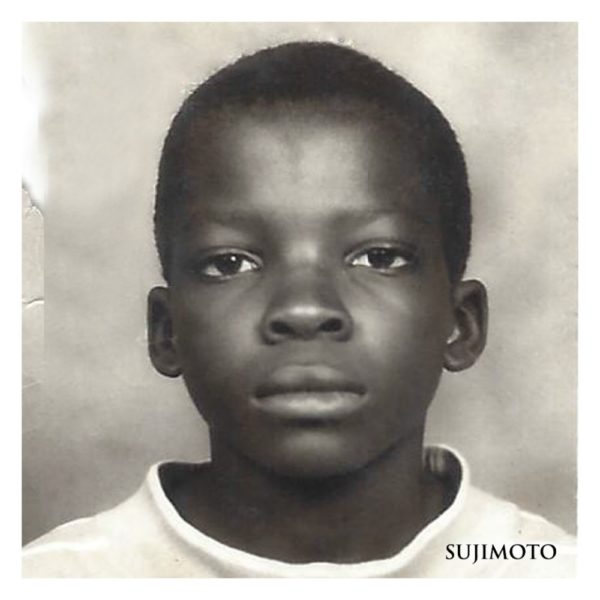 "One of the fundamental lessons I got exposed to at that early age was speed, diligence and responsibility."
If you are fat, you'll become slim by force, being fit is a military principle. We had to wake up every morning by 4 am, fetch your water and take a line to shower, get dressed in 3minutes, and eat your pap and "Akara" in 4minutes, get the early morning parades and jog/walk for 1 hr.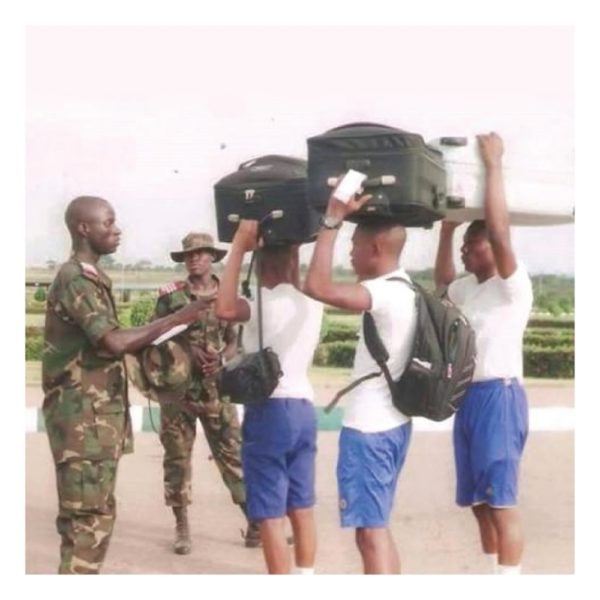 Daily classes were guided by a young lieutenant with their always starched/ironed uniforms, dark "Rayban Abacha" and that star on his shoulders, everyone's dream was becoming an officer one day. We all knew that the first border of success was to pass these 2 weeks and get admitted into NMS.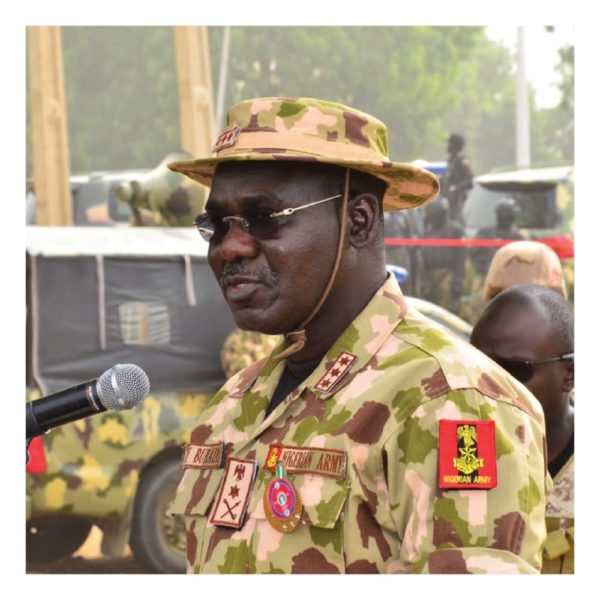 "Sijibomi, your father will be proud of you" was the voice of Brigadier-General Ogunribido, the then commandant of NMS, I visited him one Sunday and he told me, NMS Is not only a school to learn academics but an incubator that breed leaders. Here we teach people on how to be responsible; we make you learn responsibilities and capacity to do what's right.
" At Nigeria Military School, you have to know that respect for your seniors is key to success, the military salute goes beyond raising your hand above your shoulders, you must raise your ambition, your courage and know that the only limit of achieving your goal is you."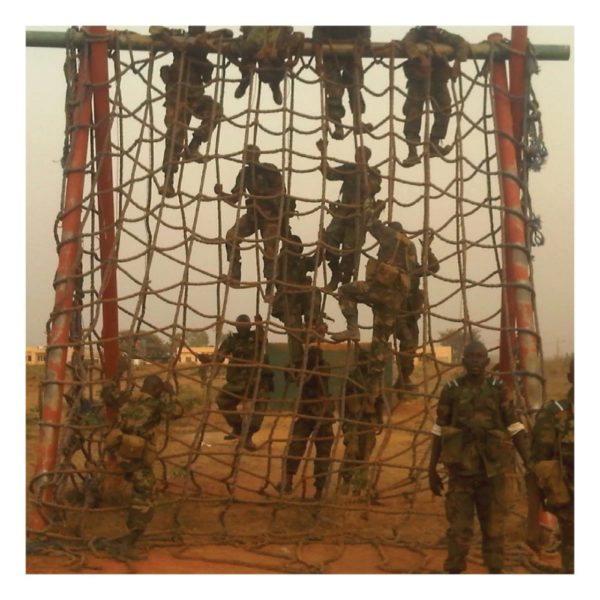 My mum loved the idea of my brother being a military officer but somehow she never wanted me to be in the army, she thought I was too ambitious and extremely stubborn…
"Siji can organize a coup even as a 1-star o" I can remember her yelling at the top of her voice while speaking to my dad. I read all nights, passed all my exams but till today, I do not know why I wasn't admitted, I didn't get a result, but my dad just told me I wasn't admitted.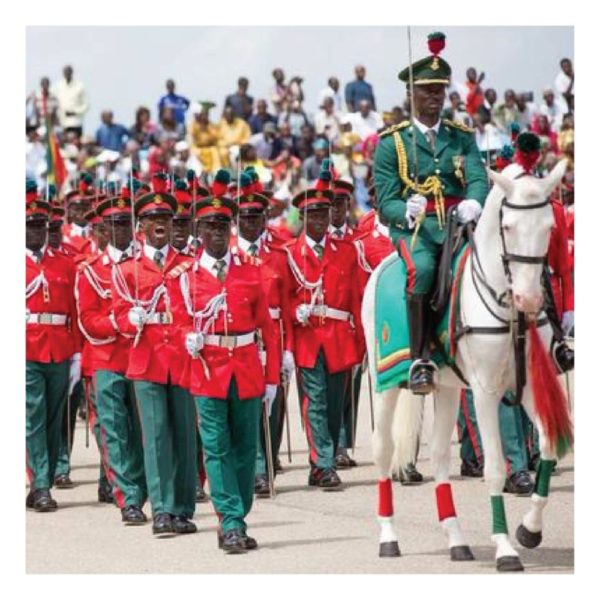 Leadership
Though I didn't attend NMS or NDA, if I didn't learn anything, those 2weeks in Zaria, I learnt leadership. I saw how just a lieutenant with only one star had the capacity to lead and inspire over 500 students.
 Responsibility
Responsibility, I fast learnt that no one will fetch your water, give you food, wake you up, read for you but yourself, that to achieve greatness in life, no one owes you anything but yourself.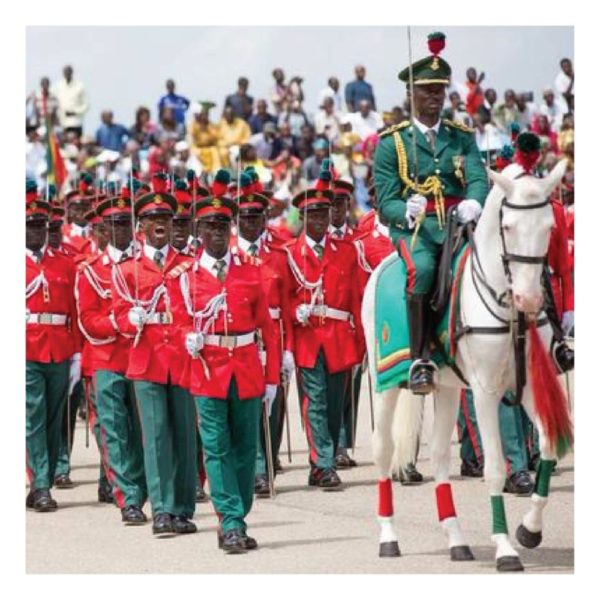 Speed
In NMS, there was nothing like the patient dog eats the fattest bone; it was all about the fastest dog.  Speed! The last person to wake up will do so at the lashes of koboko, water would have finished so no shower for the day and breakfast was over. Speed at all cost, when walking, during examinations, jogging, we were thought to think independently and on your toes, redundancy was not part of the NMS DNA. History has thought us many military warfare and tactics, from Napoleon to OBJ, You will see the essence of speed.
"Has any one seen OBJ walking? At his age, you will see haste and determination, not just in walking but also in his activities and executions."
Respect
I learnt respect for one's self, for others and above all for your seniors, the generosity to do for others and your seniors is a lesson that will go with you forever, no matter how stubborn you are, pass by a form 2 senior and don't give his salute (morning sir) and you will have the worst day of your life.
Possibility
And finally, I learnt Possibility, at NMS, impossibility was a word never used, climbing mountains, running, gun training, and examinations everything about NMS is about winning and victories, maybe that's why very few ever repeat at NMS?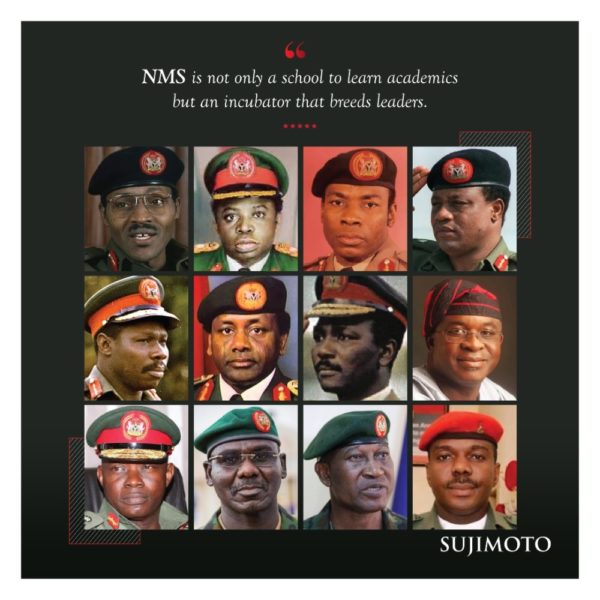 I'm very grateful because even though I didn't attend NMS, but the lessons of those 2 weeks were deeply rooted in me, I strongly believe that that was the foundation of the leadership character that pushed me to where I am today. To my brother Olakanmi, his friends Mahmud, Andrew, Jimmy and my friend Sadiq, and to all NMS and NDA boys, I envy you!
—————————————————————————————————————————————–
Sponsored Content