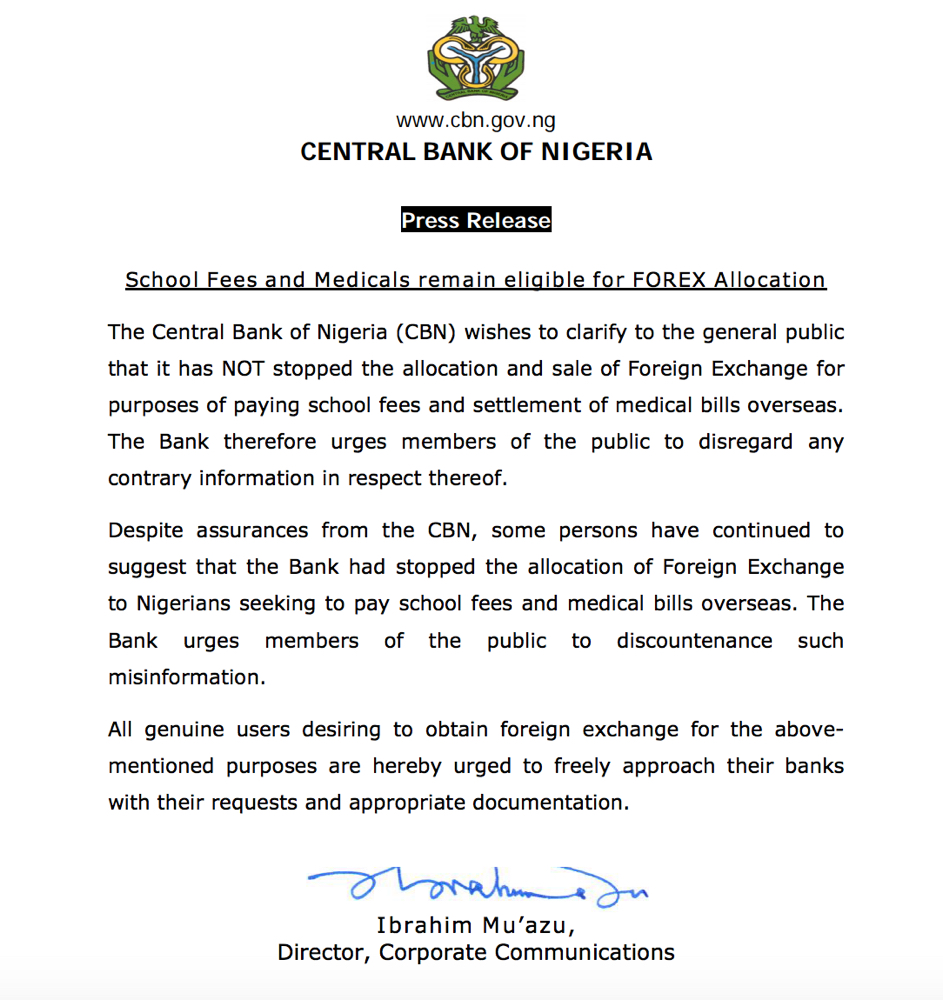 Although it appeared the Central Bank of Nigeria had stopped allocating Forex for school fees and medical bills – see the story here, the CBN has clarified that the allocation never stopped.
However, according to a Punch Newspaper report, scarcity of foreign exchange still remains and hits parents hard – click here for the story.
Here's the circular from CBN, released on Friday February 19, 2016.