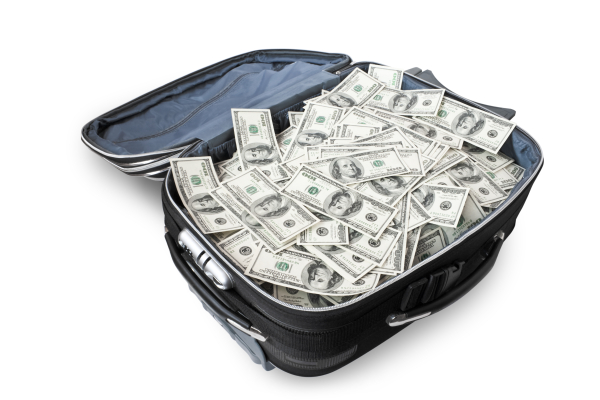 Punch reports that the scarcity of foreign exchange is deeply affecting parents and children abroad.
This February, the CBN and DMBs (Deposit Money Banks) decided to suspend official foreign exchange for school fees and medical bills, which made up 15% of demand – click here if you missed it.
Here are some accounts from parents via Punch – they are in default at their children's schools, they can't get enough dollars at the black market and they owe their friends abroad –
From a parent who wishes to stay anonymous: "Our children abroad are crying and we parents are also crying," she said. "They are confused and we are also confused because we can't send money to them and they can't receive. They are in misery, hunger and depression. "They can't even feed well because they can't get money for their upkeep." She, therefore, called on the government to "create an escape route so that children will not continue to suffer."

Solomon said he was indebted to some of his friends in the United States, where his daughter was schooling. Solomon said his friends had had to bail him out of the financial problem because he felt it was unwise to exchange Naira for dollars at the present exchange rate. He said, "What I am doing right now is to beg my friends who are in the US to help me pay for my daughter's tuition. It does not make any sense to change naira for dollars and send to her. There is even no dollar to buy."

Also, Mr. Jimoh Abdulganiyu, whose son is studying medicine in Ukraine, said he could not get dollars, even at the black market, to send to him. Abdulganiyu said his son was given a warning letter by the school authorities over delay in payment of accommodation fees and he risks being asked to vacate the dormitory soon. He expressed fears of the possibility of buying fake dollars because of the pressure of getting dollars, which has been pushing parents to the parallel market.

He said, "Sometimes, I would get to the bank by 6.40am, before the official opening hour, to stand a good chance of getting dollars through the Western Union or Money Gram. "And this does not mean that I would automatically get the dollars, I still have to lobby before I could get it. Even at that, there is a limit to the amount I can get."
Read more of the parents accounts on Punch here!