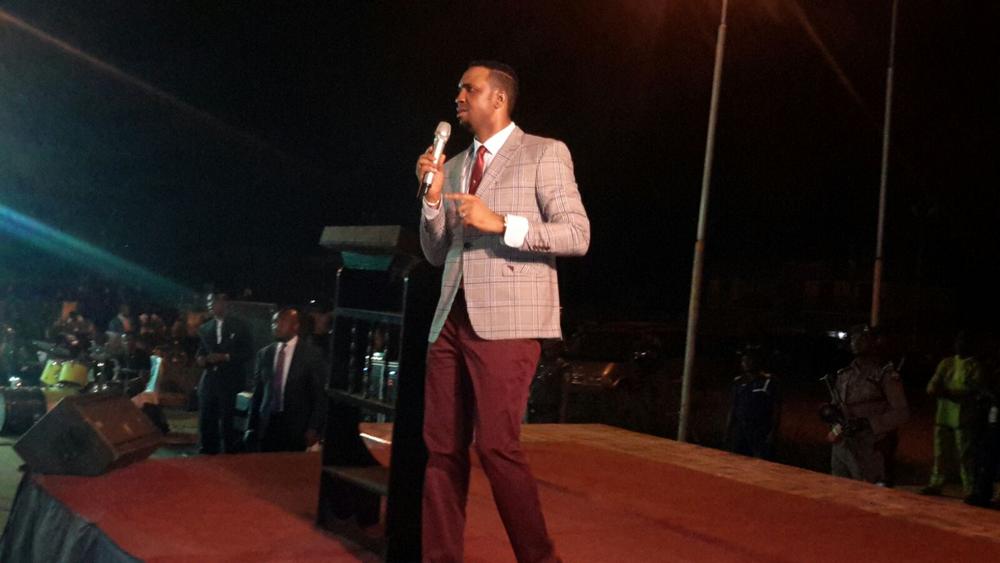 Dr. Chris Okafor of the Mountain of Liberation and Miracle Ministries a.k.a Liberation City has been in the news a lot lately.
On Monday, 22nd to Wednesday, 24th of February 2016, Chris Okafor World Outreach Ministries (COWOM) will hold a massive crusade at Samuel Ogbemudia Stadium, Stadium Road, Benin City.
According to COWOM's technical team, the man of God has a strategic mandate to invade the city of Benin with an unusual demonstration of supernatural healing and deliverance.
From the city of Benin, the man of God will proceed to U J Esuene Township Stadium, venue of the COWOM crusade in Calabar, taking place from Monday, February the 29th to Wednesday, March 2nd 2016.
From the city of Calabar, he proceeds to Bonny Govt. School, Shell Road, Bonny Island between Thursday 3rd of March to Saturday, 5th of March, 2016.
The man of God urges Nigerians from all walks of life to make a date with him at these crusades, insisting a pleasant and miraculous surprise awaits all those who shall endeavor to attend… "I just want people to summon courage and come out en-masse and they will see how great our God is. I always want people to judge me after they have encountered me and the God that I serve".
See more images from the recently concluded crusade in Akure, where several thousands gathered to hear from and be healed by the Lord.
______________________________________________________________________
Sponsored Content