Ouch! Watch Kevin Hart, Taraji P. Henson, George Clooney & More Read Mean Tweets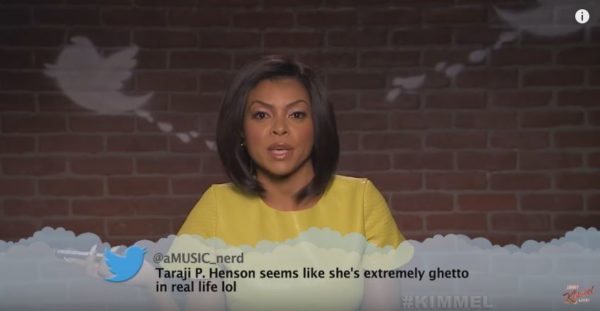 The movie edition of Jimmy Kimmel's "Mean Tweets" is no less hurtful than the other editions.
In this clip, movie stars Christoph Waltz, Patricia Arquette, Susan Sarandon, Kevin Costner, Zach Galifianakis, Kevin Hart, Richard Dreyfuss, Cate Blanchett, Seth Rogen, Oscar Isaac, Taraji P. Henson and Sean Penn read out tweets from their "fans".
Watch