Watch Banky W, K10, Taje Prest, Ajifa & More on Episode 4 of RED TV's "The Sauce"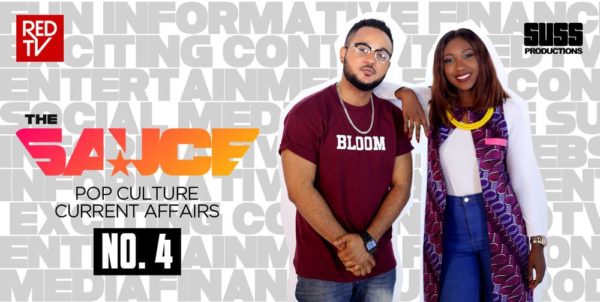 Episode 4 of "The Sauce" is out and the hosts – Seyitan and Switch – are again giving us the summary of all the important news from politics, finance and world news to entertainment.
You can watch Banky W break a sweat as he takes on 10 challenges on Game time, with loads of Kodak moments and hilarious commentary. He also shares what he has been up to and what to expect in the coming weeks.
The episode also features popular faces such as K10, Taje Prest, Ajifa and more do post valentine interviews.
Watch below.