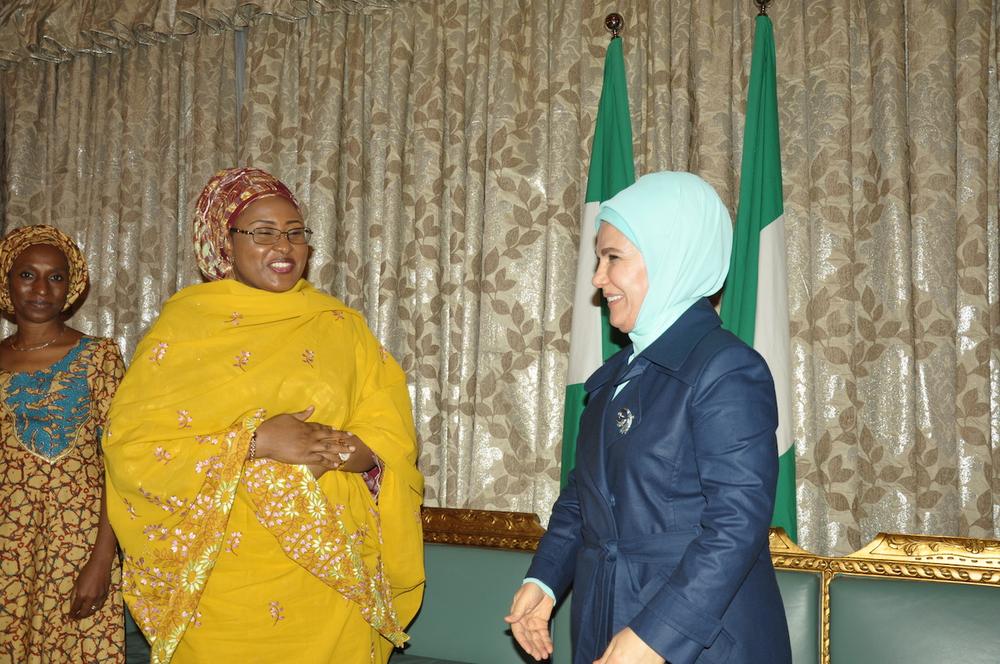 The Wife of the President, Aisha Buhari, has commended the Turkish Government for donating relief materials to Internally Displaced Persons (IDPs) in the country.
She made the commendation on Wednesday in Abuja, when she received the First Lady of Republic of Turkey, Amine Erdogan, who was on a one-day official visit to Nigeria.
The items donated are bags of rice, vegetable oil, macaroni, sachets of powdered milk, St. Louis Sugar, palm oil and bags of white beans.
"We are also grateful for the donation of three-truck loads of relief materials by Turkey to some IDPs camps. These kind gestures are highly appreciated.
Having personally witnessed the challenges the IDPs are facing during my visits to some camps; it is my prayer that as peace is being restored to affected areas, the people should return home,'' she said.
She also thanked the Turkish Government for donating to orphans at Al Ansar Orphanage in Kuje, Al Ummah Children's Home and Foundation in Wuse and Mother Theresa Orphanage in Gwarimpa.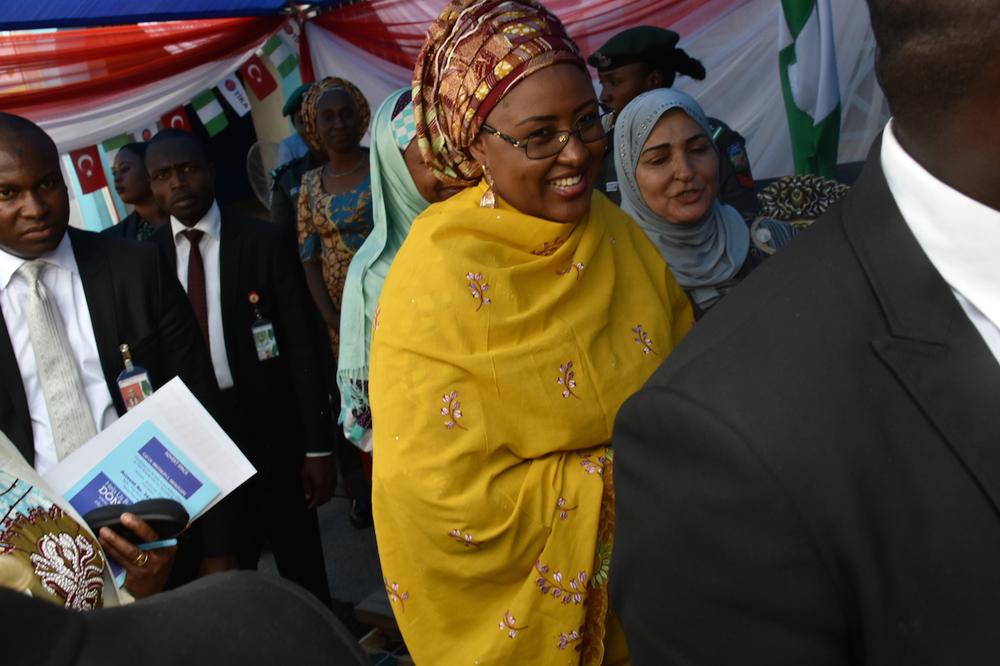 Buhari said her project, "Future Assured" that focuses on reproductive, maternal, new-born, child and adolescent programmes, among others would address plight of women and children.
She said through the Future Assured, thousands of women were successfully screened of cancer, diabetic, blood pressure among others.
"The initiatives are therefore intended to give them a `Future that is Assured' so that they can realise their full potential and contribute meaningfully to national development.
She commended the United Nations Population Fund, Society for Family Health, World Bank, MDAs and other relevant stakeholders for contributing towards the development of her pet project.
She commended the Turkish First Lady for empowering women economically as well as promoting girl-child education.
"Your visit affords us the opportunity to discuss issues of mutual interest on advocacy for women and children's rights, promoting girl-child education, addressing women health related issues among others.'"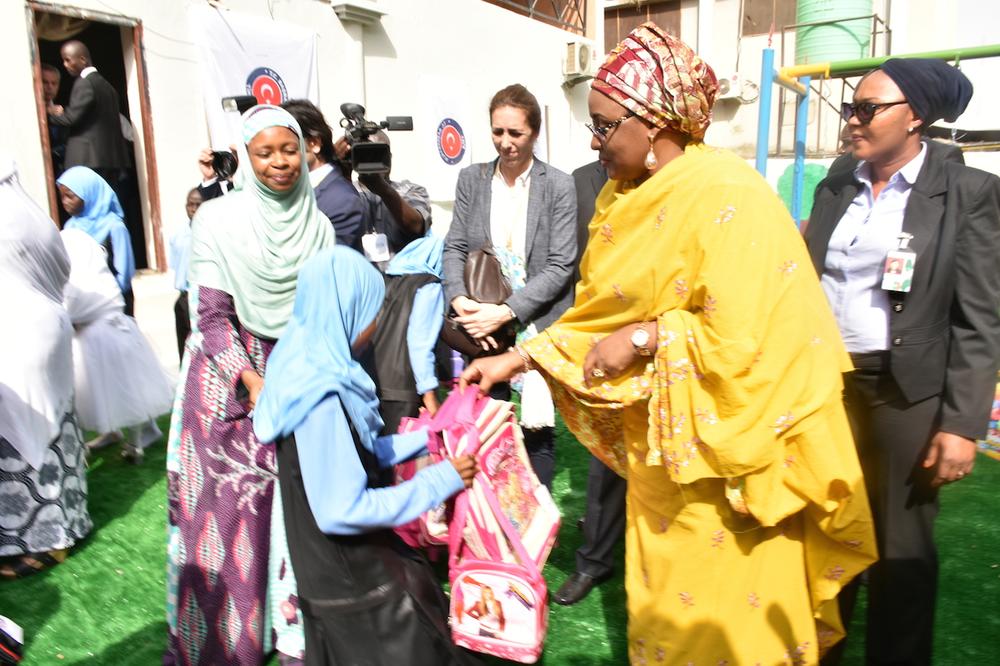 Also speaking, the Amine Erdogan, said her visit would strengthen the existing relationship between the two countries.
She said the education of children and girls should be given priority in order to boost development in Nigeria.
Amine commended Buhari for her support to IDPs and less privileged, adding that the effort is necessary in order to secure the future of Nigerian children.
Both first ladies visited the Al-Ummah Orphans Foundation, Abuja, where they donated some of the items.
The Chairperson of Al-Ummah Orphans Foundation, Hajiya Maryam Tahan, expressed appreciation for the kind gesture.