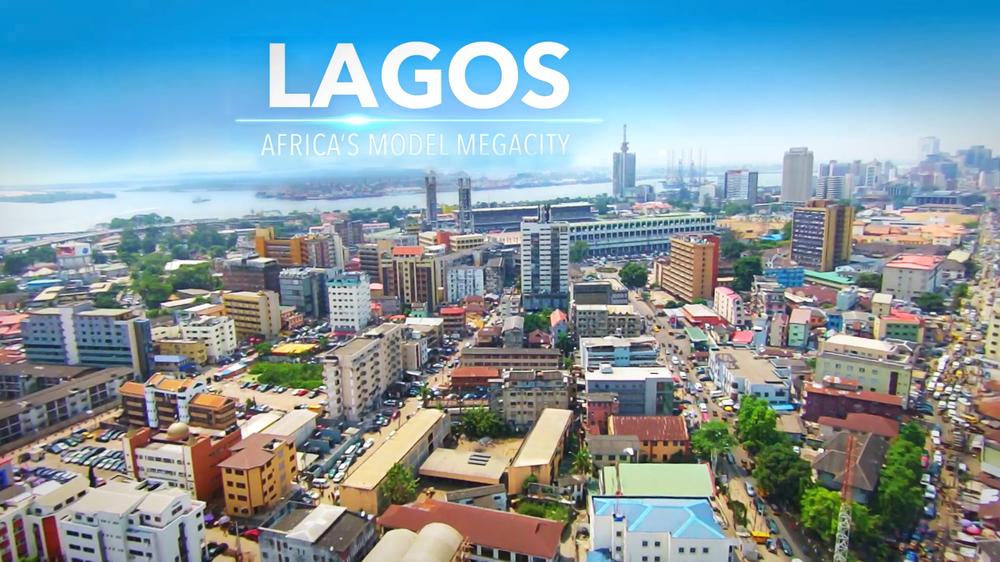 My friend lives and works in a blue chip firm in Victoria Island, Lagos. His office is on the fifth floor of the skyscraper corporate headquarters of the firm. The office is beautifully decorated and my friend regularly snaps and uploads pictures of him working at his desk to his Facebook page. He lives in a nice house and drives a nice car. His monthly salary is in six digits and there are other perks and allowances. I can say that my friend is balling. He is on a search for a wife and will settle down before this year is over.
Four years ago, my friend was a broke and jobless graduate walking aimlessly on the streets of the capital city of a south-south state searching for a non-existent job. Tired of the fruitless search, he decided to pool his little savings together and relocate to Lagos in search of greener pastures. Four years after, he is living the good life.
My friend is just one amongst the millions of people whose decision to relocate to Lagos has paid off.
Lagos is the former capital city of Nigeria. It is the business hub and commercial nerve center of the country. It is the entertainment capital of West Africa. There is a general perception in Nigeria that Lagos is the ideal place for one to "hammer", "blow", succeed, make it etc.
Every day, hundreds of buses filled with economic migrants from South eastern and south southern parts of Nigeria pull up at motor parks in Lagos, emptying out the hopefuls who are all eager to make it in the land of opportunities.
Despite the many success stories, there are thousands of woeful tales of people who have failed to succeed in Lagos despite all the efforts they have put into hustling, both legitimate and illegal hustling. A visit to the slumy and run down areas of the city will show you that, 'Eko for show' is really that… a mirage!
The question arises; must one be in Lagos before one can make it in Nigeria?
I have been asked countless times to relocate to Lagos. Many online friends of mine assume that I live in Lagos. They are often taken aback when I tell them that I don't live in Lagos. I always get invitations to attend important seminars, meetings, conferences, events etc at short notice and when i decline with the excuse of location that they realize that I am not staying in the same city with them.
Theoretically, one does not need to live in Lagos before one can make it in Nigeria. However, it seems to be cut in stone that one cannot succeed in certain sectors of our national life without living in or operating from Lagos.
Take a look at the entertainment and showbiz sector for example. No Nigerian musician is taken seriously if he/she isn't in Lagos. Same thing goes for actors and actresses.
All the mainstream musicians from other parts of the country had to set up base in Lagos before they got to national prominence. The Timayas, the Flavours, the Tuface Idibias, the Psquares, the Inyanyas, the Burna boys, the Kcees etc of this world had to journey to Lagos to succeed.
You have to be in Lagos to meet the music producers, fellow music artistes, the "Alaba boys" marketers, the show promoters etc because Lagos is the music capital of Nigeria. If you chose to refrain from relocating to Lagos, you would remain at best a local champion. There are thousands of broke but talented upcoming music artists in different parts of Nigeria looking for money to relocate to Eldoradoesque Lagos.
Lagos is the hub of the creative arts. Writers flourish in Lagos.
It is also the hub of trade and commerce, importation, manufacturing, religion, sports etc.
I believe one can succeed in any part of the country one lives in as long as what you are engaged in is profitable and you put in hard work and also not forgetting the God factor.
There are thousands of success stories of people who made it in Nigeria without living in Lagos. However, one cannot dispute the beneficial aspects of living in Lagos, most especially the networking and social circles that can ultimately result in you "blowing" and "hammering."
There is a certain appeal and allure about Lagos that makes the city irresistible to non-residents. "Why is it that all the good things seem to be happening in Lagos?", one of my friends had questioned on Facebook as he watched the Experience gospel music concert live from Tafewa Balewa square, Onikan, Lagos on his cable tv last December.
It is said that Lagos is the only pan-Nigerian city with people from all parts of the country as residents. Lagos is the land of promise with opportunities littered everywhere.
This is why everyday people find their way to the "no man's land" – to live in the state with a land mass that is roughly half of Bayelsa State in size and with a population of 20 million residents – adding to the chaotic traffic situation and piling pressure on the existing social infrastructure in the city state.
Apart from the chokehold traffic and noise pollution levels, what puts off some people from Lagos is the "hurry hurry-Rush rush" frenzied lifestyle of the residents; the "Shine your eyes' attitude where you have to be constantly on alert and can't trust the next person beside you, the 'one chance' 419 taxis/buses, the touts/agberos and the more than half a dozen uniformed law enforcement organizations whose sole purpose seem to be that of making life unbearable for citizens.
Taking these social ills away, Lagos is a nice place to live in both the mainland and the Island.
I admire the 'can do spirit', 'creative instinct' and 'never say die attitude' of Lagosians. I have had opportunities to work with and execute some "out of the box thinking" projects with some Lagos friends of mine. These same projects wouldn't have seen the light of day if I had decided to work with some people living in the same city with me.
Would I relocate to Lagos sometime in the future?
Yes, but when I do so, I will be relocating as a Made man with a national identity and brand, and not as a hustler searching for the golden fleece in the land of promise.
Do you live in Lagos? Do you live in the mainland or island? What do you like most about the city?
Photo Credit: Foto.com.ng |Nsoedo Frank