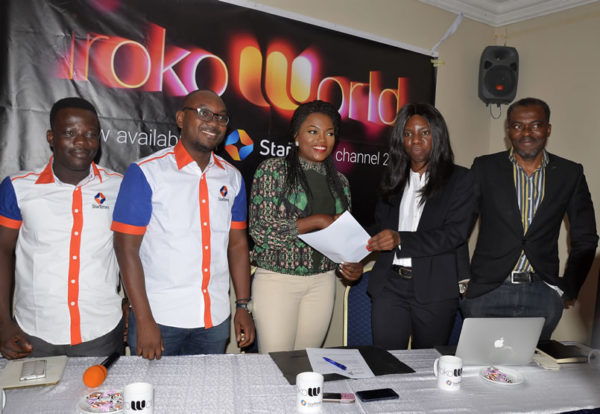 iROKOPlus, Nollywood oriented TV channel known for broadcasting Nigerian movies on a 24/7 basis, has rebranded to become iROKOWorld on StarTimes Pay TV.
According to the brand, the name change comes as part of plans to reposition forever improved Nollywood entertainment for subscribers and premium Nollywood television channel on StarTimes Pay TV.
The popular channel has also appointed multi-award winning actress and producer, Funke Akindele popularly known as 'Jenifa' as its brand ambassador.
The announcement was made at a media event in Ikeja, Lagos on Wednesday 9th of March.
Funke Akindele was tapped as the new brand ambassador in a bid to promote the entertainment channel and endear it more to subscribers on StarTimes and other Nigerians through various engagements, including screening popular Funke Akindele blockbuster movies, visits to customer centres and city tours, amongst other lined up activities.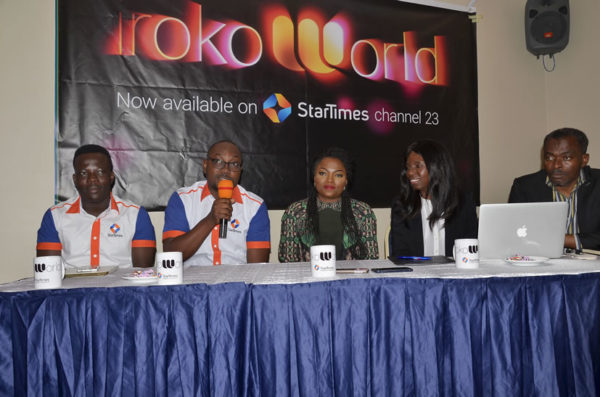 Explaining the rationale behind the rebranding and selection of 'Jenifa', Uloma Onuma, Head of Legal and Distribution, iROKO said the new developments were borne out of relentless commitment and resolve to offer more for Nigerian movie lovers.
She says: "Our choice of Funke Akindele was because she has proven to be not just a multi-talented award-winning actress, but an inspirational character that excites many Nigerians with her educative and interesting movies as well as her comic character Jenifa. Akindele's rich credentials in Nigerian entertainment industry can add value to the quality service irokoWorld TV offers to Nigerians, and choosing her as a Brand Ambassador was part of rebranding packages to make irokoWorld TV a household name in Nigeria and taking Nollywood to everywhere. With this rebrand and having Jenifa on board, we hope to collaborate and ensure we offer better than ever Nollywood entertainment on our premium channel."
In March, Nigerians will enjoy great Nollywood movies like Angelina, heart of Angelina, Child of Mercy, Escort Service, Pleasure Boosters, Madam Tyson, Okon's wedding, White Hunters and, of course, Jenifa's Diary.
An elated Funke Akindele said she feels excited to partner with iRokoWorld as it would afford her another opportunity to entertain and connect even more of her fans.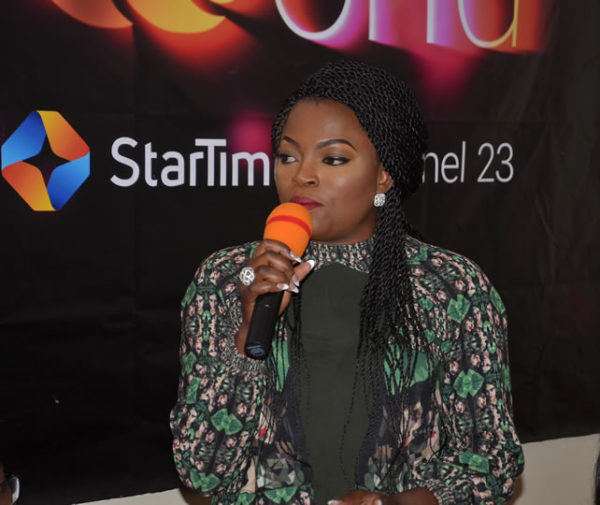 StarTimes Marketing Director said iRokoWorld is a great Nollywood entertainment channel that offers Nigerians the best of local movies with world class technology and expertise. StarTimes is happy to support irokoWorld TV and, of course, Funke Akindele on this collaboration.
_______________________________________________________________________
Sponsored Content