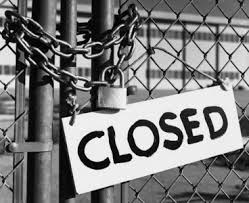 Following complaints from neighbours, the Lagos State Environmental Protection Agency (LASEPA) has on Thursday shut down 23 churches and 9 clubhouses within the state.
Among the churhes are Lord's Chosen Charismatic Renewal Church in Surulere, Foursquare Gospel Church in Ogudu, Fire and Rock Evangelism Ministry at No. r 2, Ifelodun Close, Aguda Coker Village; Prayer Ministry (resident in a single shop apartment) on 4, Bayo Osinowo Street, Ogudu; Modalem Gospel Ministry at Chief Benson Close, by Panti Police Station Yaba and K&S Church, Matanmi Street, Onipanu, Celestial Church of Christ, Ojokoro, Anglican Church of Nativity, 8/12, Apena Olusegun Opaleye Street, Okota and Word Healing and Adoration Church on 6, Alade Olufin Street, Bariga.
Among the clubs and hotels shut are La Vida Club, Ojota; Evening Class Hotel, Gbagada; Hogan International Hotel, Ogudu; Hammond Guest House, Ikotun; Kamal Crib Club, Ketu; De Royal Night Club and St. Anthony Event Centre, Liasu Road, Egbe-Idimu.
The General Manager of LASEPA, Adebola Shabi according to Today.ng said that he chose to act on Thursday because he wanted residents to "rest properly… and have their peace" during the Easter Holiday.
He further said that the facilities will be re-opened after the occupants have paid the fines to the State, and have presented action plans to comply with the laws of the State.
The Lagos State Environmental Protection Agency Law 2012 (as amended) allows for only 55 Decibels of noise in residential areas during the day, and 45 Decibels at night. 90 Decibels and 80 Decibels of noise are the limits in industrial areas during the day and night respectively.
In mixed areas, the law says the limit is 65 Decibels during the day, and 55 Decibels at night.