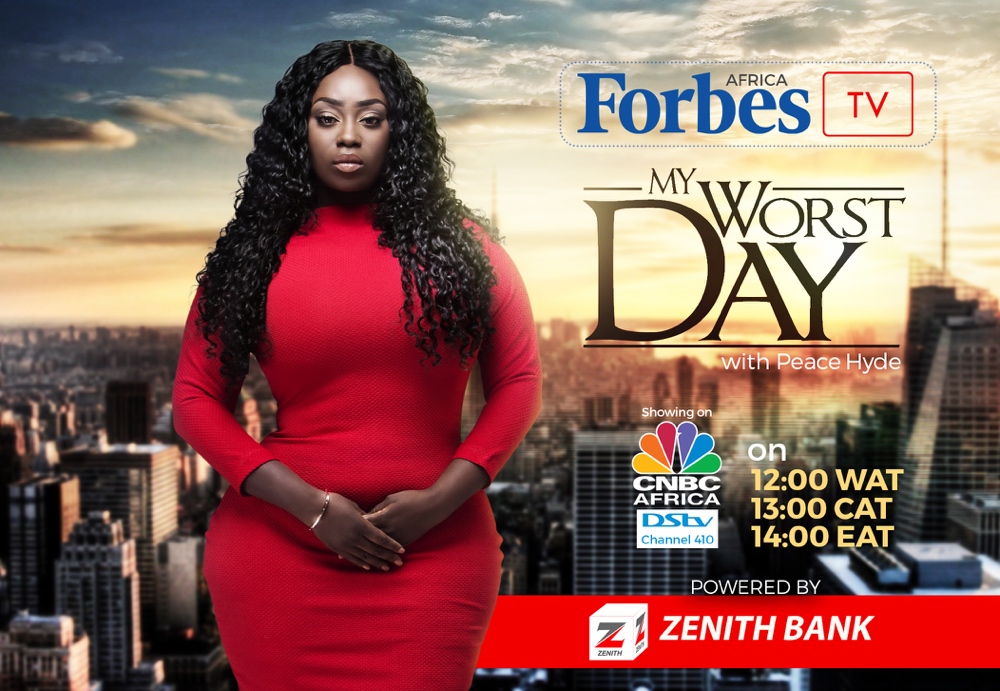 It's finally here! My Worst Day with Peace Hyde on Forbes Africa TV.
Get ready to see the titan entrepreneurs of the continent like never before. Forbes Africa TV's newest flagship series 'My Worst Day with Peace Hyde' is coming your way on 4th May at 12:00 WAT.
My Worst Day, hosted by award winning presenter and West Africa correspondent for Forbes Africa, Peace Hyde, will bring viewers the most riveting interviews from the continents elite business moguls. The show brings Forbes Africa to the silver screen for the first time delving into the most challenging day in business and how they overcame it.
Profiling Forbes Africa's most successful entrepreneurs from the rich list, the show will be a monthly programme and is produced by the Big Signature Group in partnership with financial giant Zenith Bank.
Check out the exclusive trailer and tune in to the premiere on Wednesday 4th May 2016 at 12:00 WAT, 13:00 CAT, 14:00 EAT on CNBC Africa.
Watch!