Tammy Rivera, wife of rapper Waka Flocka and one of the stars of Love & Hip Hop Atlanta posted a picture on her Instagram page. The picture shows what appears to be a woman (most likely Tammy) eating pounded yam/fufu dipped in Egusi soup with her fingers.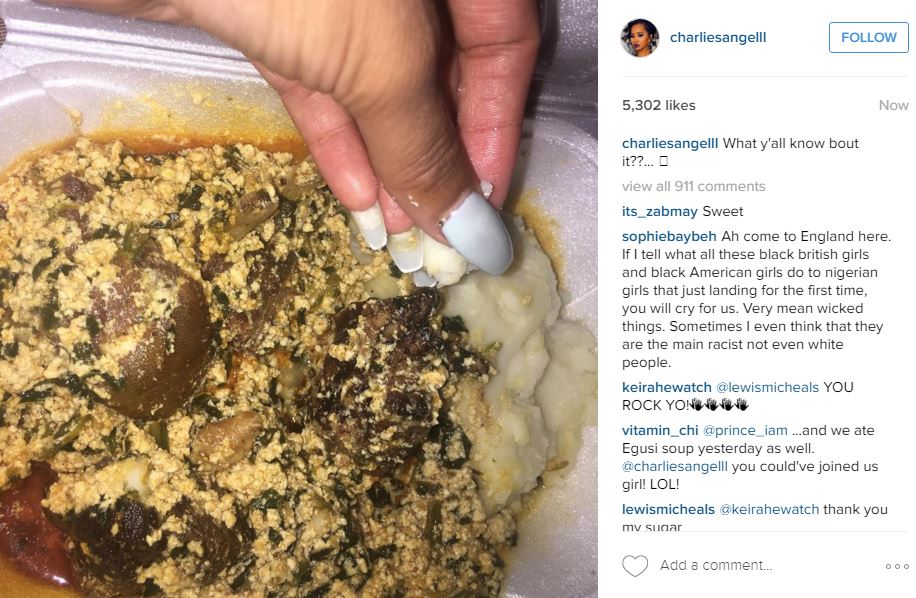 TheShadeRoom then picked up the picture on their page and people can't seem to stop talking about it. Some of the comments coming in range from funny, to downright ignorant any you would be surprised at what a bowl of Egusi can cause.
This reminds us of a video last year, where some YouTubers made Americans try fufu and soup – click here if you missed it.
Here are some of the responses some people left on both accounts: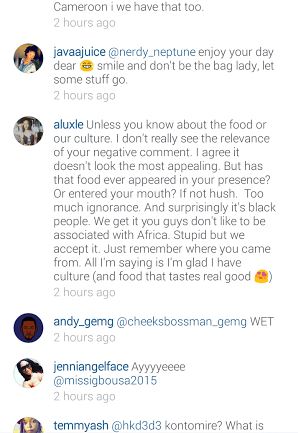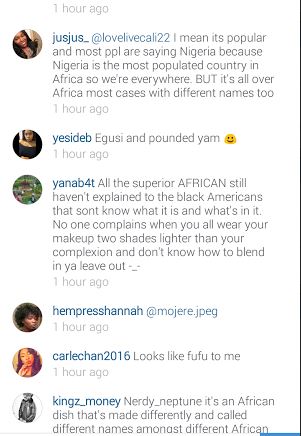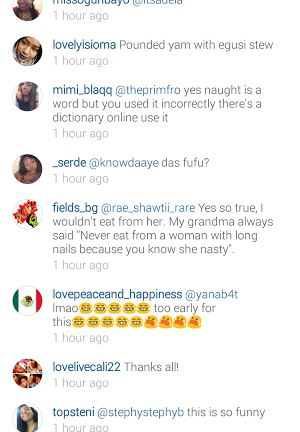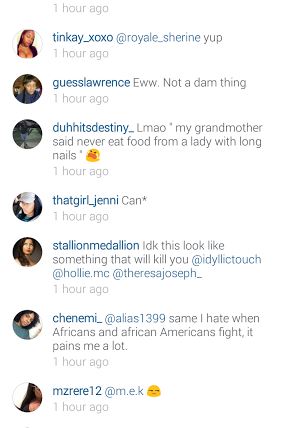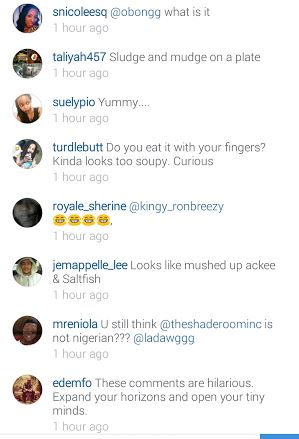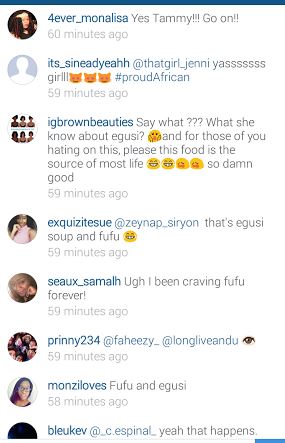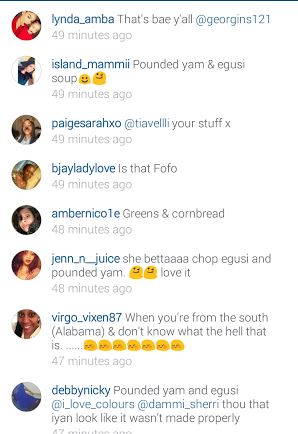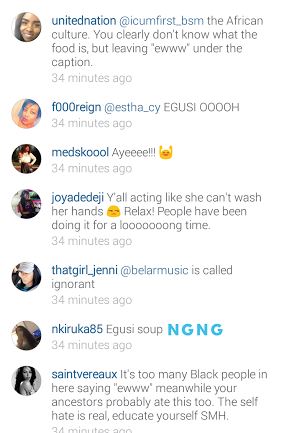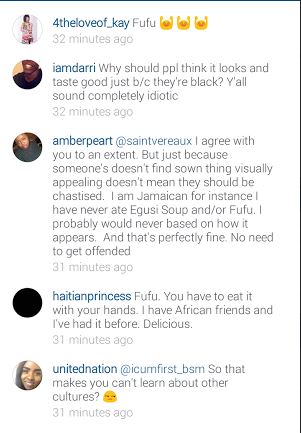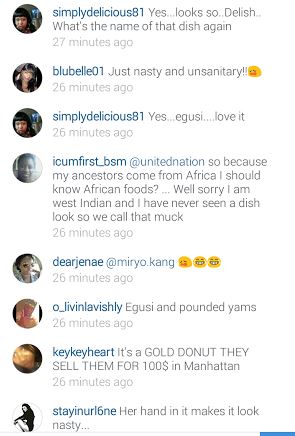 Photo Credit: Tammy Rivera | @charliesangelll