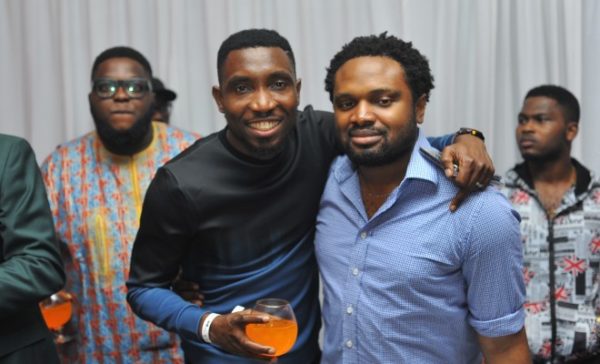 When Timi Dakolo dropped the audio and video for his new song "The Vow" yesterday, on his 4th wedding anniversary, we instantly fell in love with the song.
Producer of the song, Cobhams Asuquo, has revealed the inspiration of the song and how the song was actually written when he was preparing for his wedding a couple of years ago.
It's such a sweet story.
He said
"A few years ago as I was preparing for my wedding, I wanted to write a song for our special day, but for a while nothing was befitting. Then one Sunday, this song came to me. As I started playing and humming the song, I realized with dismay that it was not meant for my voice. But then I thought of no better voice and person to sing it than my friend and brother @timidakolo. He finished writing the song and performed it on our wedding day as me and my sweetheart @ojuola took our couple's dance. Ours is a musical brotherhood! I don't think I have made a song with Timi that I don't feel deeply personal about. Even the piano on which I wrote this song now sits in his study. So happy to share this song! I hear the video is fantastic too but we all know I know nothing about that hahaha. Share the love! #thevow #timidakolo #happyanniversary #musicalbrotherhood #loverssong #naijamusic"