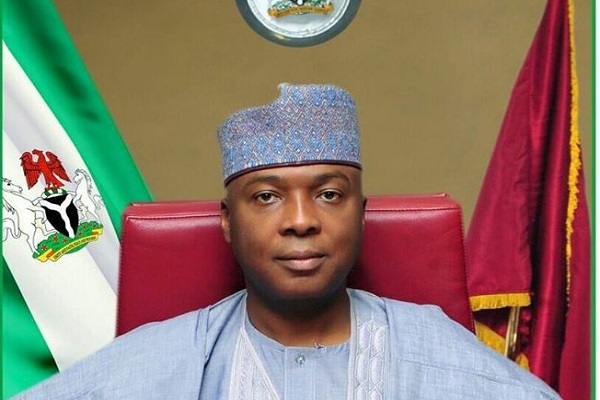 Senate President Bukola Saraki has on Monday asked the Court of Appeal to strike out his motion for stay of proceedings in his ongoing trial at the Code of Conduct Tribunal.
According to Vanguard, Saraki's lead counsel, Kanu Agabi (SAN) who made the application said "We sincerely apologise to your lordships for taking the action after you have already read through such a voluminous motion. It is unfair to say we are withdrawing. But we have to. We want to withdraw the motion."
Agabi however, urged the Court to accelerate its hearing of the suit challenging the jurisdiction of the CCT his client (Saraki).
Meanwhile, the Chairman of the National Assembly on Monday declared open, the Public Hearing on the Nigerian Railway Corporation Act Amendment Bill 2015.
The Bill which was sponsored by Senator Andy Uba (Anambra South Constituency) seeks to revolutionise the Nigerian railway system for enhanced transportation through the creation of appropriate regulatory agencies that will make it comply with international best practices.
Saraki in a series of tweets said:
The re-enactment of the Railway Corporation act will allow the private sector to participate more robustly in the sector. A better functioning railway system will help us achieve economic diversification, as it affects agriculture, mining and various sectors. With the calibre of participants at the public hearing, I am optimistic that we'll have meaningful contributions that will improve the bill.