"The Talk" Co-host Aisha Tyler breaks down in Tears while talking about Splitting from her Husband of over 20 Years | Watch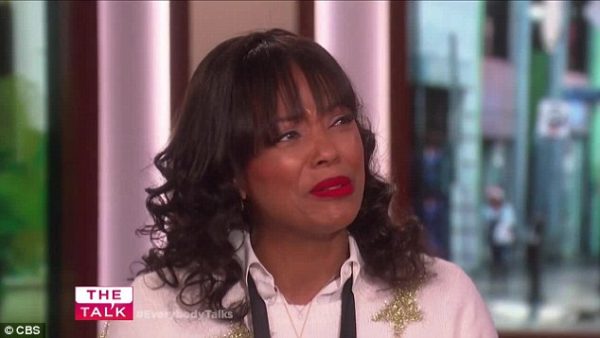 Last week news surfaced that Aisha Tyler, one of the hosts of "The Talk" show, was getting a divorce from her husband of over 20 years Jeff Tietjens.
According to reports, the couple actually separated in January 2015, but was continuing to work on their relationship.
On Monday's all-new episode of The Talk, the co-host spoke candidly about the emotional decision to divorce her partner of more than 20 years. Within a few sentences, Aisha found herself tearing up when praising a man she will always love.
Aisha Tyler said
"He's the person who has influenced me and cared for me the most. In fact, he cared for me even longer than my parents have cared for me and it's very hard when you love someone very much to also start to realize that maybe you want different things for your lives. That's a very difficult realization to come to and you don't want to accept it and you don't want to believe it."
She added
"I was with this extraordinary person. I had this extraordinary love affair for 25 years of my life and that is how I feel.  I think we did it exactly right. We loved each other passionately and lived life fully and we're trying to let each other go in the kindest way we possibly can and even though we're separating, all I want for him is joy and fulfillment and whatever he chooses to do in his life next and whatever I can do to help him do, that I want to do that. He's a wonderful person. He's been my best friend for always my entire life. I'll always love him. I want to say to people out there that are speculating about it, that's what I'm going to say about the relationship and the rest of it is none of your damn business."
Watch a clip below.