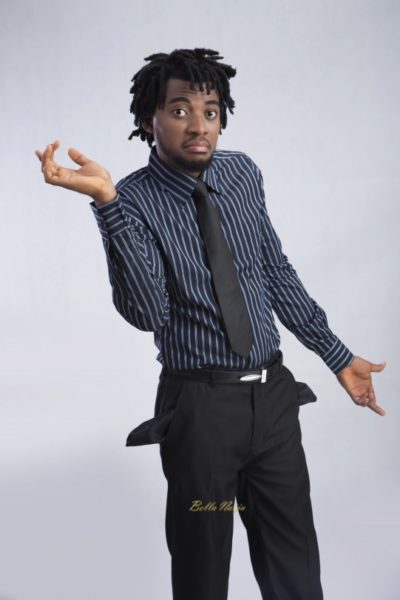 I have the secret that will fetch you more money and make you very rich.
Oh, I can see a spark of interest lit in your eyes at this statement and your attention is fully engaged. The truth is; you want money. I want money. We all want money. We all want to become millionaires and billionaires.
I have just returned from my village. I had gone to submit my CV to my village masquerade in time before others beat me to it. This has placed me in pole position to get the masquerade dressing job as advocated by our honourable minister of Information, Lai Mohammed. I am thinking about money and wouldn't mind dressing up masquerades for extra income….Oh….just kidding.
The subject of money is one that occupies every body's mind. Everybody wants money. Millionaires and billionaires are chasing more money. Let's imagine this scenario:
At the close of work in your workplace tomorrow, your boss in the office informs you that salaries will no longer be paid to you henceforth. He or she says that you are expected to do the work for free as a good citizen. Would you return to the work the next day?
No matter how much you love your job, if your salaries, wages and allowances are no longer guaranteed, you will say goodbye to the job and hit the dusty road in search of another job. This is because we all need money. Money is one of the greatest motivations on planet earth. Take away money and life is almost meaningless.
While ruminating on this subject of money, I realized that our whole life is centered on the search for money.
We go to schools to acquire formal education in order to make money in future. We are advised to read our books, and study hard so that we would get good grades. The good grades will give us good certificates and good certificates will land us good jobs when we graduate. A good job is one with a fat salary and allowances.
So our choices of career and field of enterprise is greatly influenced by monetary considerations. Do not let anybody deceive you, no matter how selfless and caring an individual is, if he or she is not assured of getting money in his/her line of work, the individual won't give in his/her best at the work.
People study medicine not only because they love saving lives but also because they love the plum salaries that doctors earn.
The search for money makes us take a lot of critical decisions and choices. We sometimes divert from one field to the other that seems more lucrative. They say oil company jobs are very lucrative, and so everybody wants to work in an oil company, even as a toilet cleaner.
When we are done with our first degree in university/polytechnics, we are advised to go for a Masters and Doctorate degree because of the belief that these degrees place us on a higher pedestal and would fetch us bigger jobs with better pay and rapidly advance our movement up the career ladder. But sadly, in Nigeria today, you'll find masters degree holders struggling with OND holders for low paying jobs. I have personally seen a Masters degree holder teaching in a private nursery school alongside SSce holders for a monthly salary of N17,000.
We all want more money. I can't stress this point enough. We all want to be comfortable. We young people want to live the fabulous lives of the Dangotes, the Adenugas, the Otedolas, the Chris Ubas, the movie and music stars etc.
How can one make money in Nigeria? What type of hustle should one undertake? Where is the money? These are some of the questions that we ask ourselves daily.
We have realized that in this country of ours, there are two sets of laws; one for the rich and one for the poor. And if you are not rich in Naija, life go tire you. Those of you in the Diaspora know that there is nothing as worse as being financially stranded in a foreign land.
The fastest way to make money in Nigeria is to join politics and become a politician. There is a huge truckload of money in politics. Most of our current "big men" were paupers and failures before they got into politics and made money. So you either stand election for a political office or hustle your way to be given a government appointment. Our government officials are among some of the highest paid in the world. The legitimate income of an average politician is enough to lift him out of the poverty circle forever. But sadly, they are not contented with their legitimate earnings. They move further and become polithieftians.
Every single day, we keep hearing news of how millions of dollars were being shared like Jollof rice to some people in the last regime. I am angry that the price of two wraps of fufu in my hood has been increased from N30 to N50, while someone has a cool $3 million to play with.
Recently, our senators bought exotic S.U.Vs worth N37 million for themselves and also collected N200 million Naira each for constituency projects. A state governor is entitled to billions of Naira monthly as security vote. These are billions of naira that he spends anyhow he wants without having to account for it. Politics is very lucrative in Nigeria and it will continue to remain lucrative as long as the current system is in place.
Where is the money?
The other way of making money is to have a talent and skill that makes you stand out from the crowd. Can you sing? Can you dance? Can you act? Can you draw? Can you write? Can you do comedy? Etc. You should harness your skill for monetary gain. If you are good in what you do, people will pay you for your services.
There is so much money in the arts and entertainment industry. The celebrities that we talk about and follow on social media are living fabulous lives. They are flying on private jets, riding the latest cars, spending money like crazy! The pop culture of our generation has fetched many people millions of naira and has turned their lives around for the better.
You are a young man and I know what is on your mind now…You want to know if you can make money from sports betting. I will tell you that for every success story you hear about gambling, there are hundreds of woeful and sorrowful tales of lives destroyed by addiction to betting.
There are many other ways of making money in Nigeria which I can't enumerate in this article.
Can we all become rich and wealthy? Well, if you are Christian, there is a Bible verse that says that the poor will never cease in the land. Yes, there will always be poor people in Nigeria. But do you want to be part of the poor crowd? I think not. So to get out of poverty in this land of the Green White Green, you need to hustle hard.
The best money is money that is earned legally and legitimately. It is the type of money that you do not have to keep looking over your shoulders to see if someone is pursuing you with a sharp matchete.
If you are making money from criminal means, the money wouldn't last. There are so many repercussions that will come your way. So don't go and do yahoo yahoo, money rituals, 419, kidnapping, armed robbery, etc, because you will never enjoy your money in peace.
Can you keep a secret? Let me tell you one fundamental secret of making money. Promise me that you won't tell anybody. This is an ageless principle. Rich men and women adhere to this principle.
The fundamental principle of making money is GIVING.
Givers never lack. If you are a miser, you will never become rich, because money is meant to be expended to meet the needs of others. So today, go and release the money that you have buried in your underground tank, or in your bank account. Let the money have a breath of fresh air. Let the money circulate into someone else's hands.
Are you a Hundrednaire? Thousandnaire? Or Millionaire? (Do we have billionaires on Bellanaija?), what do you do to make money? Don't hide it, share the ideas with us. We promise we won't leak it.
Photo Credit: Foto.com.ng