Montaigne Place recently announced the exclusive launch of Korloff Paris fragrances in Nigeria. Designed in modern and elegant glass flacons, the new range quintessence of sheer classic-luxe unveils the vision of the Korloff brand.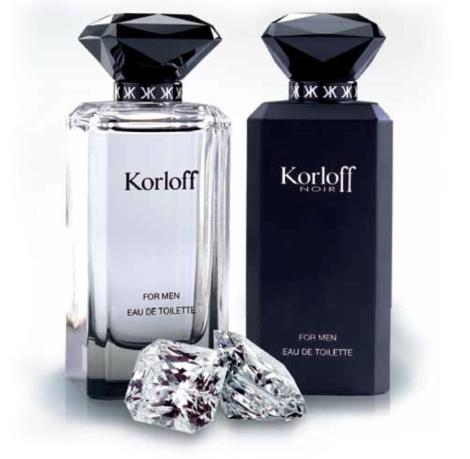 Korloff Paris is a jewelry house founded by Daniel Paillasseur, who named it after a legendary diamond. The Korloff brand represents one of Luxury and Innovation. His innovative creations had earned him international recognition and reputation before he even founded Korloff Paris.
To express and evoke luxury, the Korloff house creates perfumes as jewels and exceptional pieces. From Saint Petersburg to Paris, the Korloff legend has always been closely entwined with the history of the biggest black diamond in the world.
The legend suggests that it brings happiness, good luck and prosperity to all those coming into contact with it. The Korloff house gives originality, quality and exclusivity to its perfumes collection. Loyal to its values, Korloff fragrances are created by prestigious perfumers and made with the best refined raw materials of perfumery.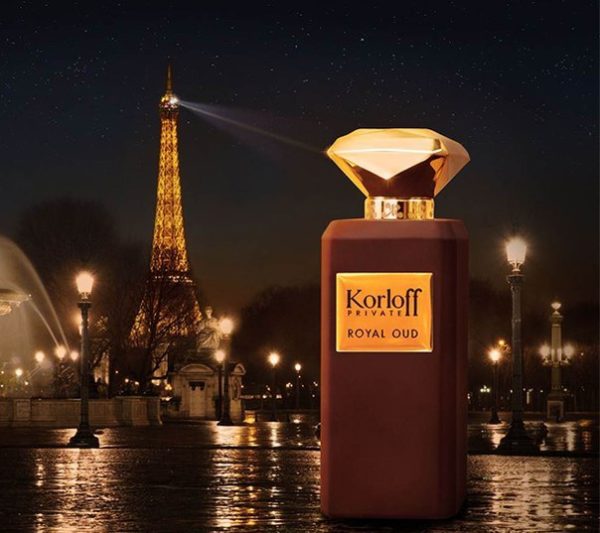 ROYAL OUD
Royal Oud perfume, with its sensual, exotic tones, takes us across the most distance continents in our search for authenticity and fresh emotions. The light Rose de Bulgarie and the intense, precious Oud d'Orient combine beautifully in this seductive, extravagant scent.
Top Notes: Rose Absolute Nutmeg Incense Wood
Heart Notes: Accord Oud, Patchouli, Labdanum
Base Notes: Woody Amber, Vanilla, Musk, Sandalwood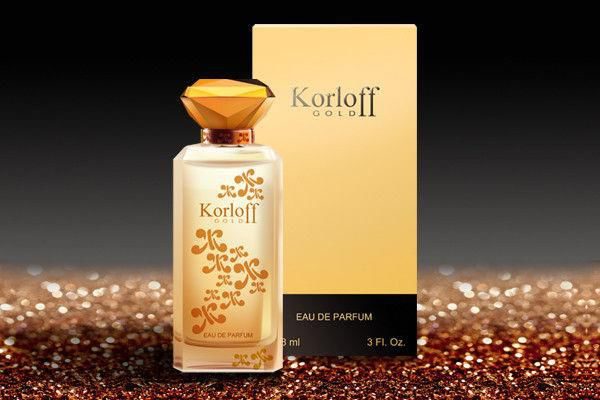 KORLOFF GOLD
Gold, the centuries-old precious metal of choice.
Gold, symbol of wealth, power and elegance.
With its extensive use of gold in its jewellery collections, Korloff pays tribute to this noble material with a new perfume "Korloff Gold".
Top Notes: Gardenia, Coconut Flower, Strawberry.
Middle Notes: Frangipani, Tiare Flower, Jasmine.
Back Notes: Vanilla, Musk, Cedar Wood.
TAKE ME TO THE MOON
The moon is the object of our dreams and never ceases to fascinate. Its beauty has bewitched man since the beginning of time.
Just as the moon sparkles with its hidden secrets, the iridescent mother-of-pearl bottle bearing a golden crescent safeguards its own mysterious concoction.
The moon in a bottle for women's pleasure… Korloff has created a perfume in its image.
Top Notes: Pear, Bergamot, White Peach
Middle Notes: Jasmine Sambac Absolu, Osmanthus, Rose
Back Notes:Cedar Wood, Moss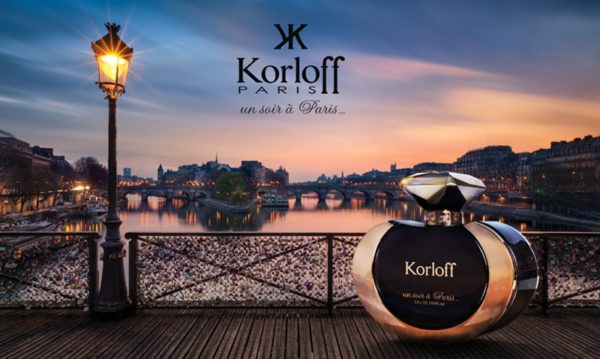 UN SOIR A PARIS
Take a journey to Paris with UN SOIR A PARIS… a unique and feminine perfume that pays homage to this City of Romance.
Composed with a beautiful bouquet of Roses warmed by Patchouli and luminous fruity notes, UN SOIR A PARIS… captures precious moments shared in the City of Light.
UN SOIR A PARIS, the perfume of magic moments.
Top Notes : Bergamot Essence, Grapefruit, Coriander Essence
Heart Notes : Rose Absolute, Jasmine Absolute, White Peach
Base Notes : Marshmallow, Patchouli Essence, Tonka Bean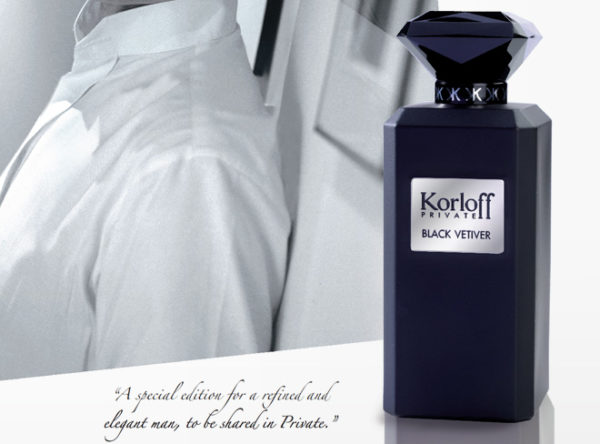 KORLOFF PRIVATE BLACK VETIVER
The new, limited-edition fragrance from Korloff Private Collection takes no account of borders with its elegance and modernity.
Created especially for modern businessman who likes challenges, travelling the world from Paris to New York, from Moscow to Beijing to Dubai via Nigeria.
Top Notes: Bergamot, Cardamon, Pepper
Middle Notes: Iris Butter, Frankinscense
Back Notes: Woody Amber, Vetiver, Musk
LADY KORLOFF
Born of the artist's palette
deep in the forest of the mind
your majestic scent borrowed from home
reflects your gift to perfection…
A fresh, fruity and happy surprising fragrance.
Golden jewel, this scent embodies the femininity of Lady Korloff
Top Notes: Pear, Mandarin, Orange
Middle Notes: Orange Blossom, Tuberose, Jasmine.
Back Notes: Musk, Sandalwood, Cedar Wood.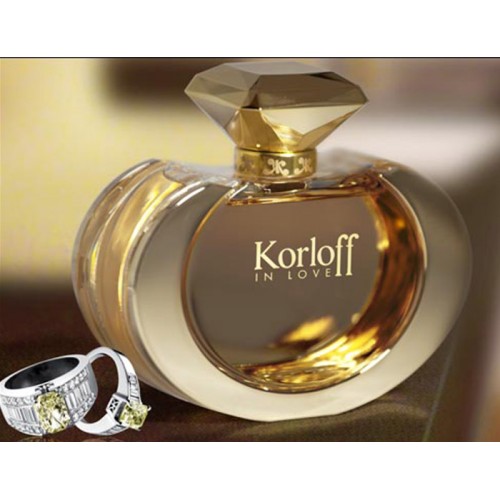 KORLOFF IN LOVE
A declaration of love to the woman who captures his fascination and admiration.
A luxurious perfume that leaves a troubled, aroused, sensual furrow in its wake…
Korloff, for those three magic words..
Top Notes:Pink, Pepper, Peony
Middle Notes:Jasmine Sambac, Absolute, Ylang, Rose
Back Notes: Oud, Papyrus Essence, Tonka Bean Absolute, Patchouli Essence
______________________________________________________________________
Sponsored Content