Montaigne Place unveils its Art Development Project tagged the 'Montaigne Place Urban Art Series'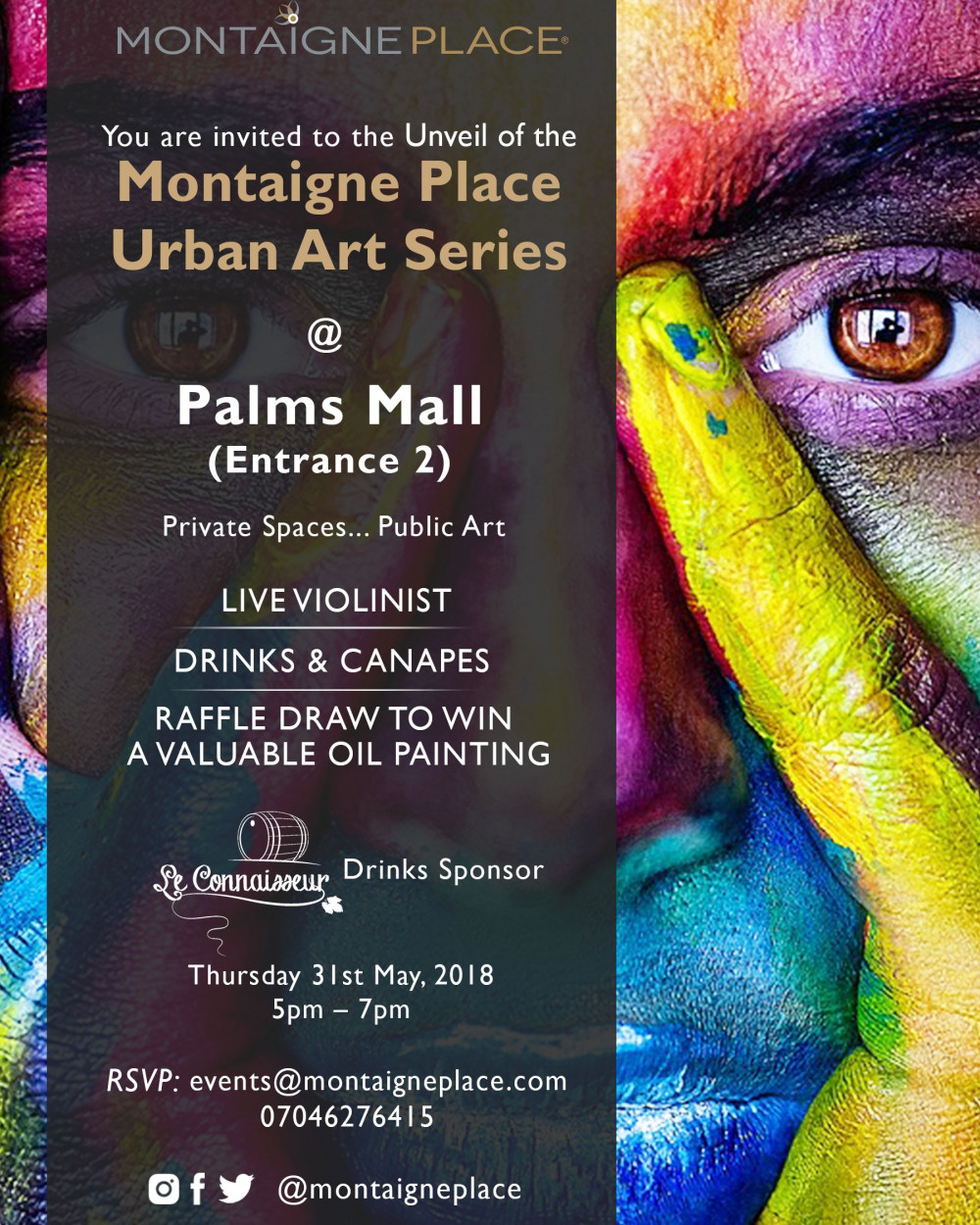 Leading luxury fragrance, skincare, cosmetics and lifestyle company, Montaigne Place will soon be unveiling its art development project tagged the 'Montaigne Place Urban Art Series'.
Montaigne Place Urban Art Series was conceived as a platform to bring to public view and enjoyment exciting modern and contemporary works of Nigerian artists by commissioning and installing art works in a variety of media whilst offering free access and viewing to the public.
The first artist commissioned to kick off the series is a renowned artist whose love for art and innate desire to express himself turned him into a full-time studio artist. Born on the 7th of February 1976, he has been a gifted artist from a young age. He started his journey towards becoming a professional oil pastel, and acrylic painter through self training, after graduating from the university with a degree in Mass Communication. As an emerging artist, he discovered his distinct style and fondness for painting deeply personal subject matters.
He began to exhibit his works steadily, and his stylized figurative compositions, and landscape subjects drew attention from established artists, art collectors, and art galleries around the world, which immediately propelled him to national recognition as a leading contemporary master painter, while his career grew and moved him into the celebrated realm of solo exhibitions in Lagos, Nigeria, and in Lisbon, Portugal.
Most of his works have found its greatest expression when addressing the concept of Passion; Love, Music, Family and everyday social interactions.
"Art creates a beautiful and Kinetic dimension to everyday Life. It can Educate, enlighten and uplift the mundane to the extra-ordinary"– Alali Hart 
The maiden edition of the Urban Art Series is scheduled to take place at the Montaigne Place store at The Palms shopping Mall, Lekki, Lagos on 31st May 2018 and promises to be an exciting experience for curators, collectors, enthusiasts and lovers of art where an 8ft by 11ft oil painting has been installed on the side windows overlooking the common areas.
Montaigne Place already delves in the creative arts with extravagant and sublime perfume creations from some of the world's greatest artists whose palettes are olfactive notes that transport the senses into different dimensions.
Montaigne Place is also a major force in bringing luxury brands to the Nigerian public including such world-renowned brands such as Creed, Amouage, Black Up, Yves Rocher, Murad to name a few.
The event is sponsored by Le Connaisseur, a premium wines and spirits store that also appreciates Art & Beauty.
—————————————————————————————————————————————-Sponsored Content