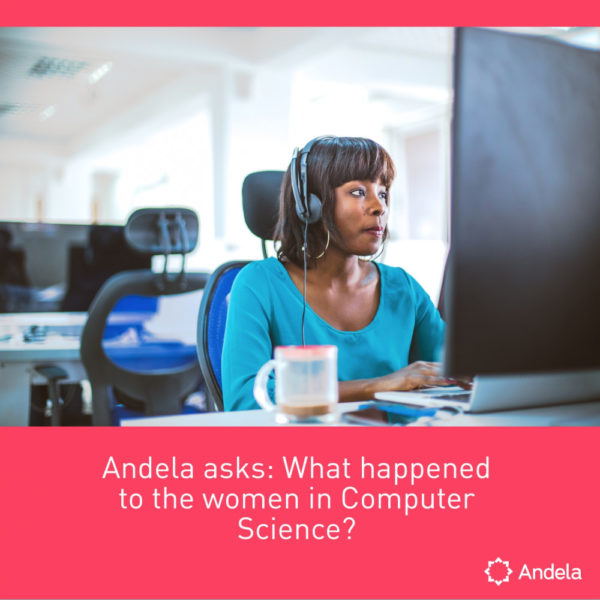 Over the years, despite their immense contributions to computing, women have not been fully recognized for their role in the emergence of computers. Yet it is easy to see why computer science was so appealing to women several years ago. Unlike other industrial age jobs at the time, computer science did not require women to have physical strength or do dirty manual labor. They could just sit at a computer, think and type.
Today, with cloud computing and remote work becoming the new rage, women have the increased flexibility they need to balance work and the home. Many female software developers have built great careers in Computing working for technology companies in the United States. By utilizing new technology and tools that allow them work from home, they're earning foreign exchange while taking care of their families here in Nigeria. Few other career options offer this level of flexibility and ease.
Ada Lovelace the mathematician died at 36, and a lot of the women involved in building the first computer have since passed away. But every time you write on a computer, play a music file or add a number with your phone's calculator, you are using tools that might not have existed without the involvement of some amazing women.
At Andela, an organization of elite software developers based in Lagos and Nairobi, we believe women have a lot more to contribute to the future of computing, and this is why we are investing a lot of our resources in creating opportunities for Nigerian women in the technology industry. Despite the many challenges, we have been able to ensure that 17.5% of Andela's software developers are female. But that is still short of our goals. To raise that number further, we're building all female developer teams and supporting Women in Computing advocacy organizations including TechInPink and She Loves Code.
Andela welcomes ladies of all backgrounds and experiences — even those who have never seen or written a line of code themselves. Qualifications, though respected, are not required. What is required for admission into the organization is that the candidates be hardworking, detail oriented and have an interest in becoming developers.
Andela developer Yetunde Sanni had this to say: "Technology has stretched all over the globe. Africa is rapidly coming online and start-ups with a backbone of innovative ideas are increasingly being planted throughout the continent. Though we have a few women who are part of this but permit me to say more women are already driving down the road to future destination of innovation and technology. In a wink, we'll be having more of Jessica Mathews and the rest."
Andela is always recruiting so you can visit andela.com/apply to find out more.
About Andela
Andela identifies high-potential software engineers on the African continent, shapes them into world-class technical leaders, and places them with top technology companies worldwide as full-time, distributed team members. Current company partners range from venture-backed startups like Udacity to industry leaders including Microsoft and IBM. With headquarters in Lagos, Nairobi and NYC, Andela is building the next generation of global technology leaders.
______________________________________________________________________
Sponsored Content