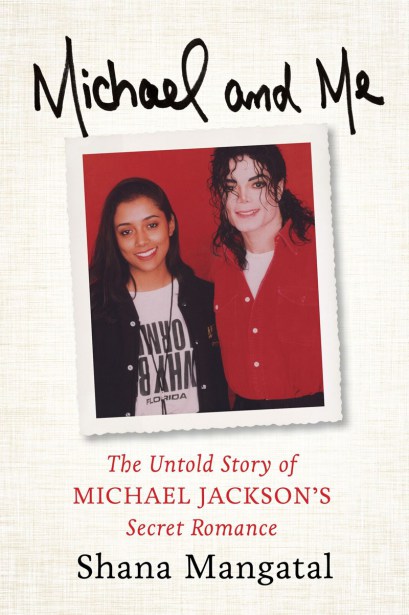 Shana Mangatal is opening up to Radar Online about her allegedly racy romance with late pop icon Michael Jackson.
According to her, the romance lasted on and off for 20 years and she recently re-read her diaries, kept during that period, so she has decided to write a tell-all book so she can share a part of MJ that she knew with the world.
The book, titled Michael and Me: The Untold Story Of Michael Jackson's Secret Romance, will hit book stands on Michael Jackson's birthday this August.
According to Radar, will discuss everything from the singer's two controversial marriages to the "traumatic" child molestation scandals. Although Jackson died in 2009.
According to Shana,
"His death was so painful. Finally, I also picked up my old diaries from back then and read them all and when I was reading I thought, 'Wow. If only the public knew these things about Michael, maybe their opinions of him would change!' Because I see as the years go on, his legacy is not really being remembered as it should be. The book covers all of that from me meeting him as a fan and him flirting with me at our very first meeting and from then on I was like, 'OK, there's more to Michael that meets the eye, because he just flirted with me. It was 20 years of different encounters and intimate phone conversations and he cast me in two of his short films. So it was more than something you can explain in one sentence. There was a time when it progressed to the next level, but the reason it ended was because of his marriage. I was involved with him, so of course you want more, but you don't always get more – especially with him. He was very respectful of his marriages and that's why it was sporadic. We became really close during the 1993 scandal and he married Lisa Marie so that kind of cut things off a bit until the divorce. After the divorce he cast me in another one of his short films called Ghost' and we grew closer again during that filming – after that is when we reconnected"
Photo Credit: Radar Online