It's time for another party snack with BN Cuisine. Today we have a recipe from Tastemade for Grilled Hash Potatoes or Loaded Hash Brown Balls with yummy bacon and sweetcorn. Although puff puff is bae, these loaded potato balls will fit perfectly into your small chops plate. It's a very easy recipe to follow and you can always try remaking with some of your favourite ingredients if you don't like the ones listed here. Have fun with it!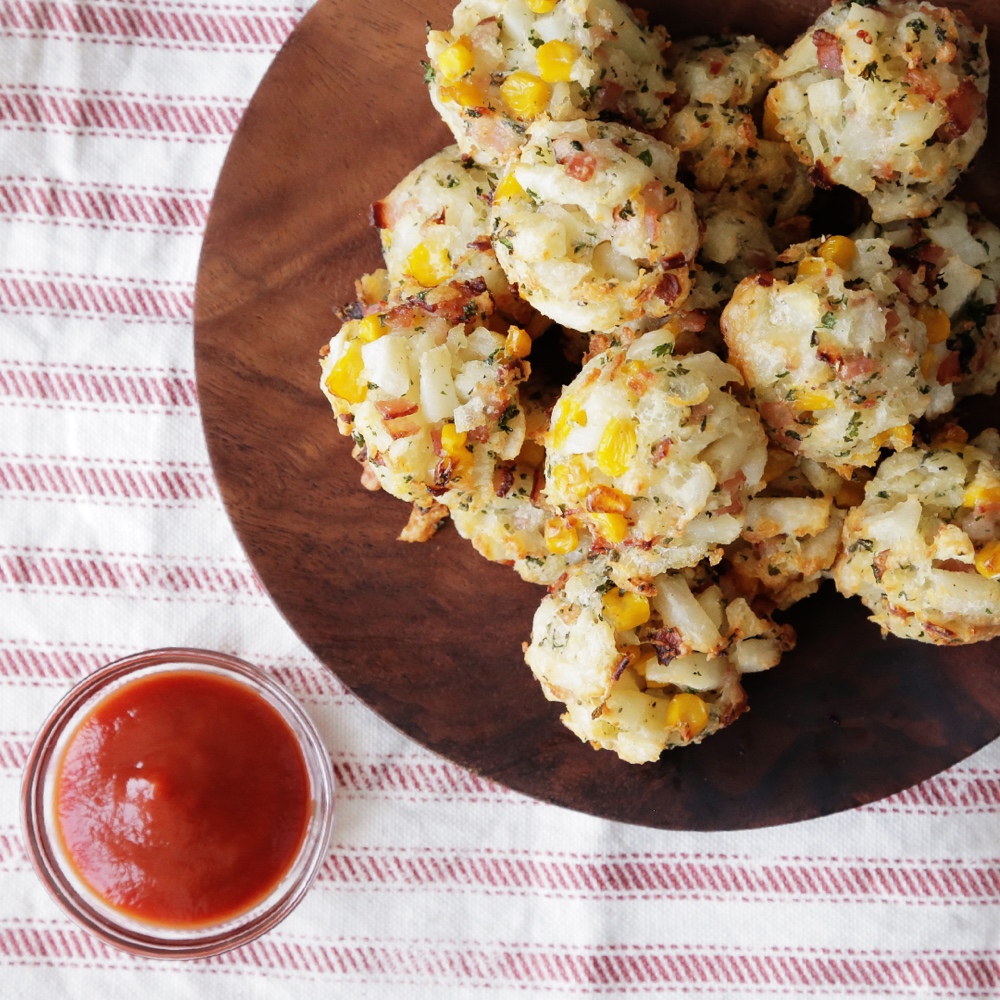 Ingrdients:
300 grams frozen french fries

5 slices bacon, cut into 5 mm pieces.

70 grams canned corn

1 tbsp chopped parsley

50 grams cheese

1/2 tsp salt

pepper to taste

2 tbsp potato starch
Instructions:
Put frozen potatoes into a bowl and microwave for 2 minutes.

Take the potatoes out and chop into small pieces.

In a bowl, combine chopped potatoes with the rest of the ingredients and mix well.

Scoop out potato mixture onto a baking sheet and bake for 20 minutes at 200 degrees C.
Watch the Video
Photo Credit: Tastemade