These shorts are the perfect wardrobe addition for Summer and they'll be great for a festival outfit as well. The best part is you can change the print you decide to use or where you want the print to be on the short and no one will ever know its the same pair! Talk about more for less and making the most out of your wardrobe, this is perfect!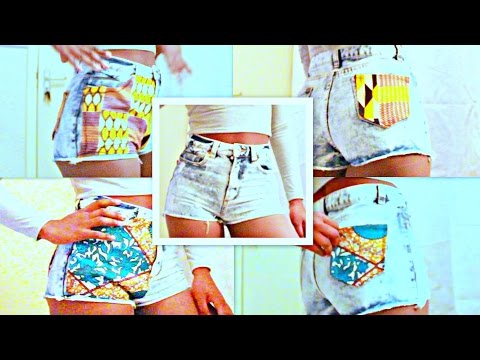 In this video, Congolese vlogger Shantee Monfils shows us how to make these shorts with interchangeable ankara details. She said, "I put an idea into action. This is an DIY (Do it yourself) for your denim shorts, with african print. This is perfect for the festival season that is coming up. There is minimal to no sewing in this tutorial. It is very simple to make this African print shorts with African print fabric. I don't use a sewing machine, I only sew a couple of buttons on by hand."
It's super easy to do!
Watch the Video