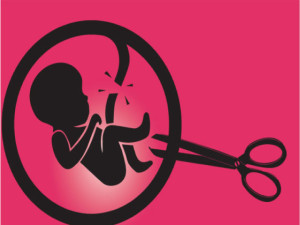 An Islamic seminary in India has passed a fatwa banning of the selective abortion of female foetuses, citing a drop in the ratio of girls to boys among the country's Muslim community.
"We have issued a 'fatwa' (death sentence) against aborting a female foetus due to its sex because that is unlawful according to Islam. Girl is also a boon from Allah which Islam asks to value," the statement said.
Recent data from the national census report has shown that sex ratio number of females per 1,000 males has dropped even among Muslims spokesman for the Darul Uloom seminary, Maulana Usmani said.
Usmani said that was the first fatwa against sex-selective abortions.
He appealed to Muslims to refrain from any act that discriminates against the girl child.
The seminary in Uttar Pradesh state is considered among the most influential schools for Islamic law in Asia and has adherents from all over Afghanistan, Pakistan and South-East Asia.
"The selective abortion of a female foetus is haram, or forbidden," the fatwa said.
"During ignorance era, people used to bury their daughters alive which the Holy Quran condemned severely. Islam orders us to treat our daughters well," Usmani continued.
Report says that the selective abortion of females is widespread in India, despite laws prohibiting even the determination of sex of a foetus.
According to the 2011 census, the sex ratio for children aged 0-6 years was 919 girls for every 1,000 boys, lower than the natural ratio.
In the Muslim community the figure was 943 girls to 1,000 boys in 2011, a drop from the 2001 figure of 950.