I was minding my business when someone sent me a Facebook message asking for a chicken curry recipe. In true foodie fashion, I hurried to my kitchen and ransacked my freezer to search for chicken. I breathed a sigh of relief when I found a whole chicken that had been sitting there idly, the whole time. As soon as my chicken thawed, I was in. Chicken curry or nothing!
This sauce is one of the best things that can ever happen to your boiled rice. It is creamy, coconutty, healthy, packed with flavour and ridinkulously easy to make. It is a sure way to bring a five-star dining experience to your home without the fuss (and money).
I used whole chicken here, but it is best to use chicken without bones like chicken breasts. Who has time for bones when there is an all engaging curry in my life? Again I added tomatoes to it, but you don't have to.
If you choose to leave the tomatoes out, the colour will be slightly different from what you see in the pictures and that's totally okay. It won't change from curry to something else. It will still be the creamy flavourful sauce that will make you thank God for food. Ha!
I added no hot pepper to this goodness, because my girls can read my fantasies about pepper. As soon as they telepathically know that I thought about adding pepper to the food, they'll be reluctant to eat.
Pepper is indicated as optional but if you can add some pepper to this, your taste buds will dance, jump and summersault for joy. If you can't, but you really need pepper, make some pepper sauce, boo. Add to your meal while eating and it will still be blissful as ever.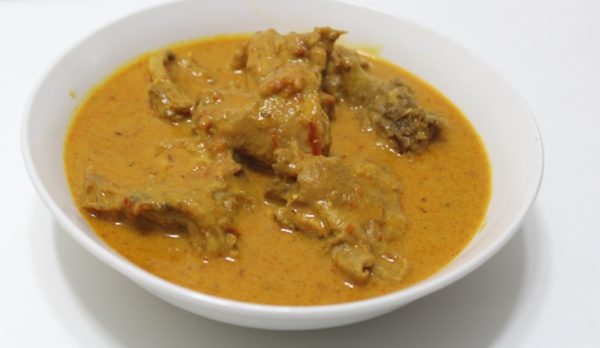 Here is what you'll need
1 whole chicken or 1 kg (2 pounds) of chicken breast
1 tablespoon high-quality curry powder
5 cloves of garlic
Half an inch, ginger root
2 tablespoons olive oil
1 can unsweetened coconut milk
1 bay leaf
1 medium sized onion– chopped
4 tomatoes (totally optional)
2 seasoning cubes
1 habanero pepper (optional)
Salt to taste
How to
Peel garlic, ginger and pepper (if using), blend and set aside.
Cut chicken into small pieces.
Season the chicken with a little salt. Rub a teaspoon of your garlic and ginger paste on it.
If using tomatoes, boil for about 4 minutes. Rinse in cool water and peel off the skin. You do not need the skin in your creamy curry. Blend to a paste and set aside. (I used sun dried tomatoes so I just blended them.)
Pour olive oil into a pot and heat on medium heat. Put in chopped onions and let it fry in the oil until translucent.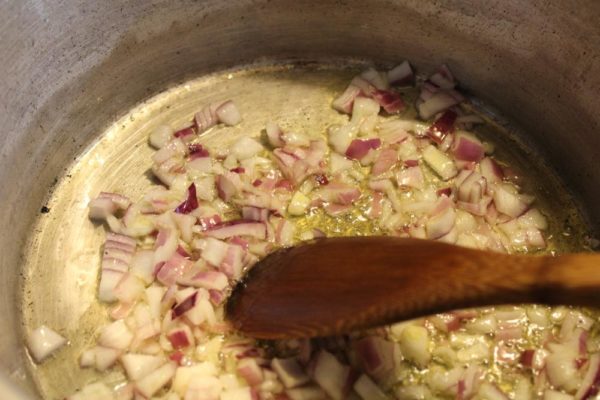 Add your blended garlic, ginger and curry. Stir continuously for two minutes and revel in the aroma that will fill the atmosphere.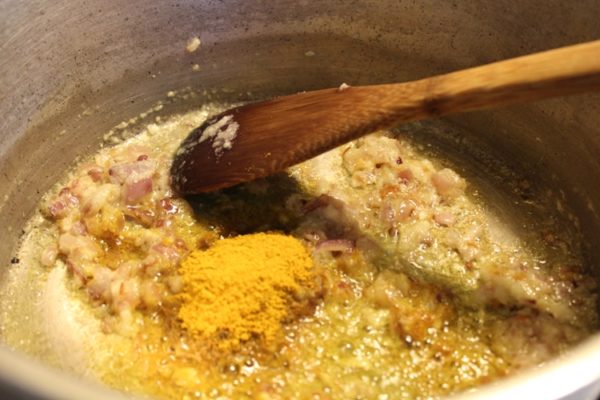 Next add in your chicken, tomatoes and curry.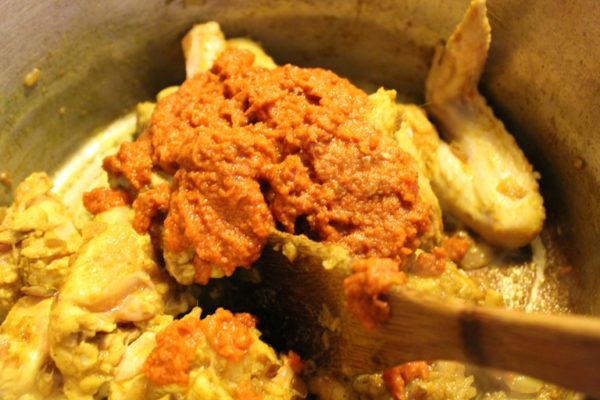 Add two cups of water, salt to taste, bay leaf and seasoning cubes, cover the pot and let all that goodness cook together until the chicken is thoroughly cooked and no longer pink in the middle. (Depending on how hard your chicken is, you may need to add more water as it cooks)
Now this is the moment I've been waiting for: Reduce the heat and add in your can of coconut milk while stirring continuously.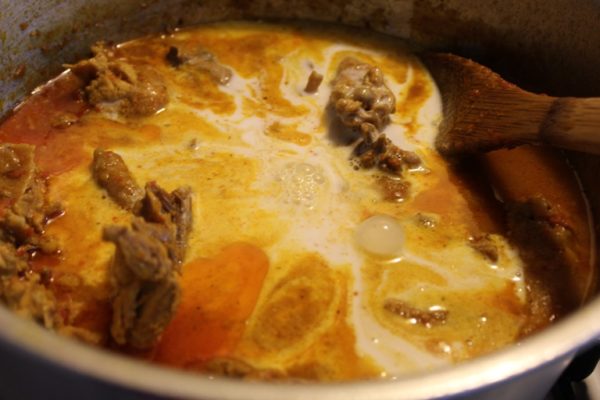 Add water to reduce thickness if it is too thick. Keep spooning the mixture over the chicken parts that are not immersed in it, so that the curry coats the chicken.
Let it cook for another 5 minutes.
Taste to ensure seasoning is perfect. Your very own pot of the world's most delicious chicken curry is ready!!!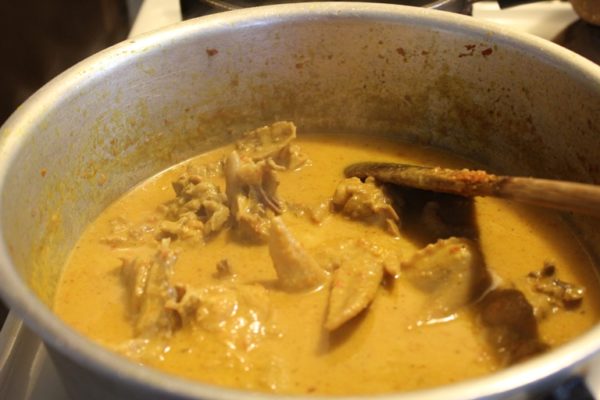 Serve with boiled rice.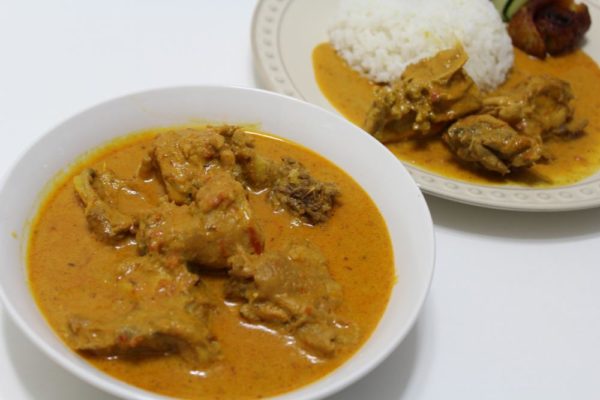 P.S- Optional veggies you could add to this include carrots, bell peppers and green onions.