Watch the Trailer for Uche Jombo's "Lost In Us" Movie starring Lilian Esoro-Franklin, Desmond Elliot, Ruth Kadiri & More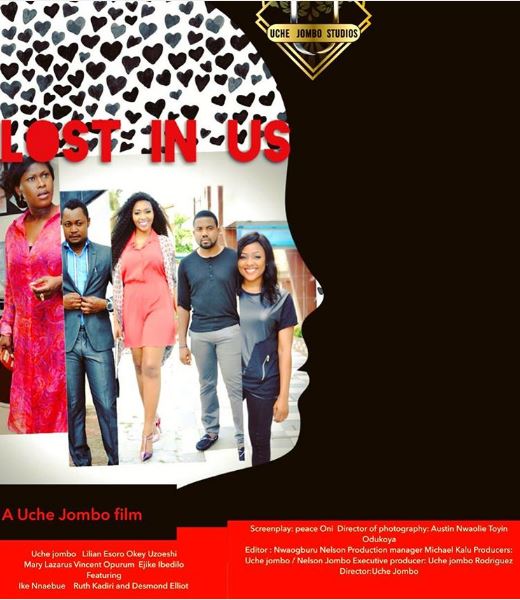 Nollywood actress Uche Jombo is making her directorial debut with a new movie "Lost In Us" from Uche Jombo Studios.
Filming for the movie began in 2015 and now the movie trailer is out.
"Lost In Us" stars Uche Jombo, Ruth Kadiri, Lilian Esoro-Franklin, Okey Uzoeshi, Mary Lazarus, Vincent Opurum, Desmond Elliott and more.
The movie follows the story of a young man with erotomania (a delusion in which a person believes that another person, typically of higher social status, is in love with them) and an actress, who he believes is in love with him.
Watch the trailer below.