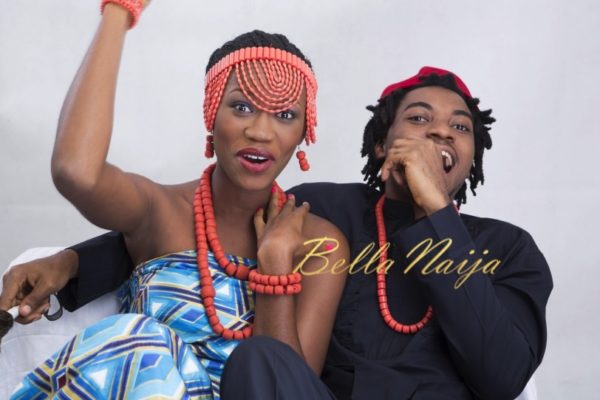 This issue of parents returning the bride price on their daughter's wedding day is fast becoming the norm at traditional marriage ceremonies these days. You hear statements like 'please take the money back, we are not selling our daughter'.
Bride price is usually the payment made by the groom, in monetary form, or coupled with other materials, to the parent or guardian of a female for marriage purposes. The amount varies across different tribes and families in Nigeria.
Sometimes, it is the exclusive preserve of the bride to demand for whatever she want from the groom's family either in cash or kind. Most times however, the bride price is set by the family. Some pay as much as a million naira, while others pay less than N10,000.
They say it is collected to ensure commitment and respect from the groom. On whether the amount is relevant to marriage, they say it is not the importance, but the cultural value attached to it. Some say the paying of bride price is just symbolic and not important.
According to people who got married over three decades ago, the bride price was just one Naira. Some also paid between 40-60 Naira. It is commonly this cheap. But, no matter the amount, is it equivalent to the value of the bride?
Couples living together as husbands and wives are often regarded as mere co-habitants, if their union has not been formalised with the payment of bride price. It is that important. It is also established in the customary law of Nigeria that the payment of bride price is important. Even religion supports the payment of bride price.
Since when did bride price collection become equivalent to payment for slave trade? How did we come to the conclusion that it has suddenly meant selling 'our' child. If they would decline the bride price as a means of being gracious to the groom, why can't it just be as plain simple as that? Must we vainly interpret or ascribe undue meanings to some age long tradition? How did it even start?
Is the idea of bride price bad altogether? Or is the tradition going into extinction? Is civilisation creeping on us and eroding our cultural values?
While I am not really for tradition, I am just curious to know the cause of this after witnessing it at several weddings. And, can't it be declined in private rather than announcing before the public that you do not want the bride price?
What beats me is that most times the bride price is often a ridiculous amount of money that anybody can part with. But, why would the groom for that matter think in his head that after paying that ridiculous sum, he actually 'bought' the wife and can do anything he wishes to her? Men of old never used to think that way. I never heard that from older generations of people close to me.
I think that by coming up with this stance by ourselves, we have inadvertently given those men that very idea. We have helped them to see us as commodities that can be bought. Bride price was simply accepted for what it was, as an age long tradition and everybody complied happily with it. Until recently that it became associated with 'buying and selling'-as weird as that sounds.
I am indifferent as to whether the age long tradition of bride price collection goes into extinction or not, but can we just stop announcing the caveat-we are not selling our daughter? That makes it lack appeal.
As a bride, did you feel you were being sold out when your parents collected your bride price? Did it diminish your worth? If you are a bride to be, would you agree with your parents to decline the bride price publicly? If you are married and your bride price was waived, does it make you feel different in your marriage?
Photo Credit: Foto.com.ng