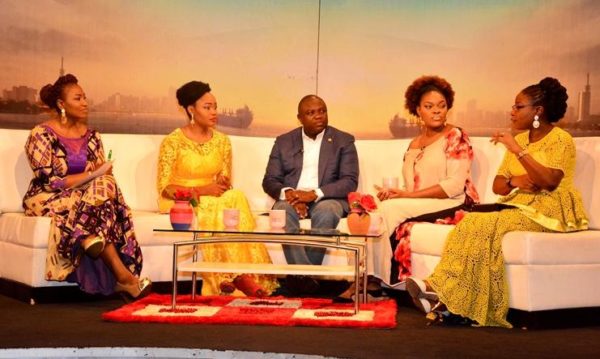 The Lagos State Government on Friday said that from July 1, 2016, it will commence a total enforcement against street trading and street hawkers, adding that the law banning their activities across the metropolis will take its full course.
Speaking as a guest on Television Continental's "Your View" show, the State Governor, Akinwunmi Ambode said that the renewed enforcement is in line with Section One of the Lagos State Street Trading and Illegal Market Prohibition Law 2003 which restricts street trading and hawking in the metropolis.
The Governor, while sympathizing with the family of a street hawker who was knocked down by an articulated truck while trying to evade arrest from officials of Kick Against Indiscipline (KAI) along Maryland Bus stop on Wednesday, regretted that the situation led to the destruction of public assets. He added that 49 buses were vandalised and that it will cost about N139million to put them back on the road.
Consequently, Governor Ambode said the State Executive Council has resolved to enforce the Law, which according to him makes both the hawker and the buyer liable of the offence.
"The issue is we need to enforce our laws because we already have a law in respect of that and then there is a clause in it which says the buyer and the seller are both liable and that we are going to fine them either N90,000 or a six month jail term.

What we are doing on traffic is that we are introducing new strategies to eliminate traffic but Lagos being a cosmopolitan city, you cannot totally eliminate it but now this is the case, in the next few days, you will see on the street of Lagos signs that will be warning you that buyers and hawkers should be aware that there are consequences," Governor Ambode said.
He said his administration has also concluded plans to roll out a massive campaign which would warn both motorists and hawkers of the restrictions and the penalty for defaulters.
"We will be watching out for buyers and sellers and all we need is just scapegoat. Don't buy plantain chips or any other item in traffic from July 1, buyers beware," Governor Ambode warned.
He said aside the environmental hazards associated with the activities of street traders and hawkers alike, they also pose great security and health risks.
"A whole lot of people who are hawkers, when you check them, I understand from intelligence that there is a cartel. Some people buy fake products and then bring the products in and then give these boys to sell on the street and come back to make returns in the night. So, what I want to advise Lagosians is that most times when you think you are buying something of quality on the road, be rest assured that those things are fake product," Governor Ambode said.
He however said that much as the State Government intends to be civil in enforcing the law, some recalcitrant persons try to subvert the process, hence the need to ensure total compliance with the law.
Asked what plans the Government has for unemployed graduates who have taken to street hawking, Governor Ambode said that his administration has launched a N25billion Employment Trust Fund, urging them to access the fund.