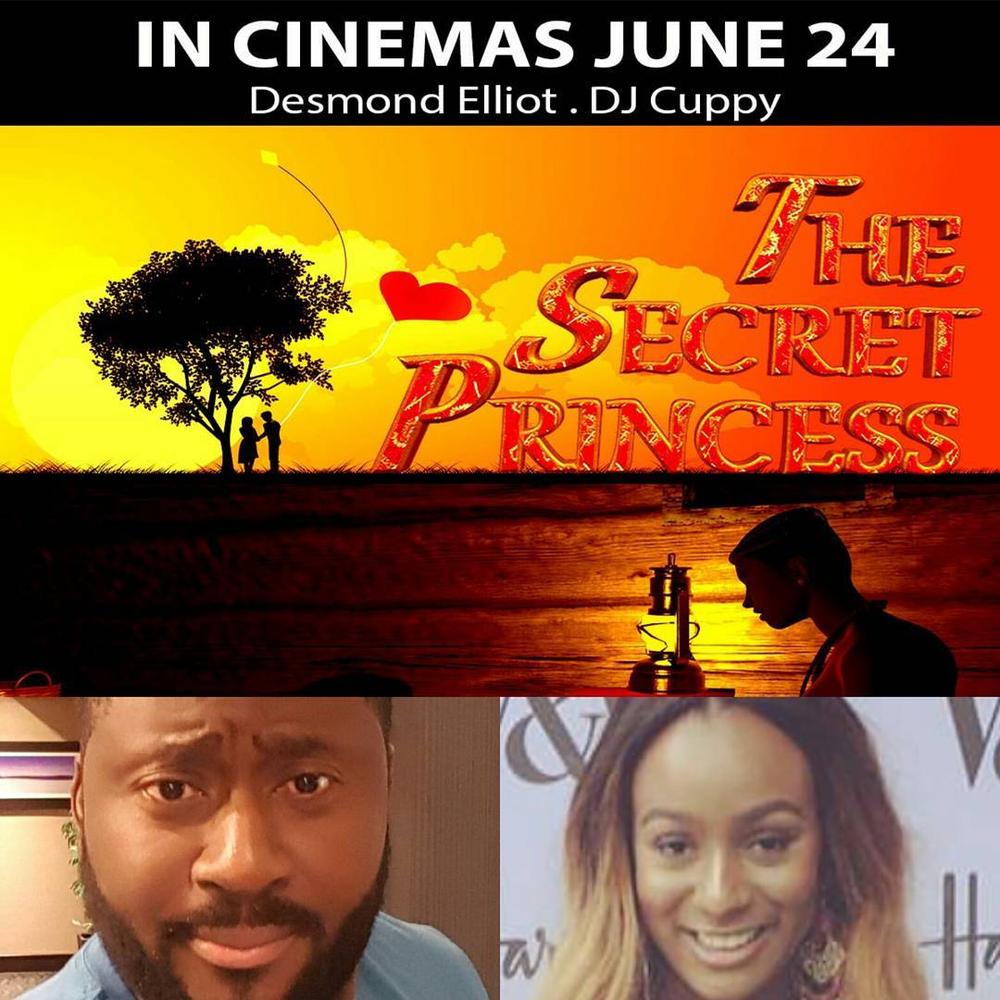 Family films targeted at children are a rare thing in the world's Second biggest film industry popularly refered to as Nollywood.
Imagine Frozen with all Black characters made for children in Africa.
Well the first thing you need to do is to watch The Secret Princess out now and showing in Nigerian Cinemas and on Amazon Prime were you can stream it or download the movie.
The Secret Princess is all but set to to follow in the steps of Frozen and even steal the spotlight with all black animated characters and talking animals.
A British Animation studio TransTales Entertainment and filmmaker Segun Williams aims to change the narrative of Children entertainment in Africa.
The Secret Princess is adapted from the book with the same title and is a movie with such quality that it could easily be mistaken for a Disney production. The film which stars Nigerian celebrity Actor Desmond Elliot as King Adede and Florence Otedola (DJ Cuppy)as Sade is a Tale of a princess that goes through rejection and hence has to live out her life in the jungle while in her place a farmers son lives a life of luxury as the prince.
The story brings to the fore front many delicate topics in a subtle way, with plots which include a retreat into the forest but a far cry from the true story of the Kidnapped Chibok girls, and a tale of witch accusation which has been a common occurrence in Africa for centuries and with terrible consequences such as child abandonment and child abuse; a far cry from the Disney like wicked witch mixing candies. It also deals with the inferior treatment of the female as compared to male child.
Showtimes at Silverbird Cinemas
Silveribird Galleria Lagos (School Trip times)
Friday: 10:45AM, 1:10PM
Saturday: 10:45AM, 1:10PM
Sunday: 10:45AM, 1:10PM
Thursday: 10:45AM, 1:10PM
Tuesday: 10:45AM, 1:10PM
Wednesday: 10:45AM, 1:10PM
Monday: 10:45AM, 1:10PM
Port Harcourt (School Trip times)
Friday: 11:00AM
Saturday: 11:00AM
Sunday: 11:00AM
Thursday: 12:00PM,
Tuesday: 12:00PM,
Wednesday: 12:00PM,
Monday: 12:00PM
Uyo
Friday: 2:00PM,6:05PM Daily
Abuja
6 p.m Daily
Calabar
4:30 pm daily
For Amazon Prime
Visit – www.thesecretprincess.com
________________________________________________________________________________
Sponsored Content