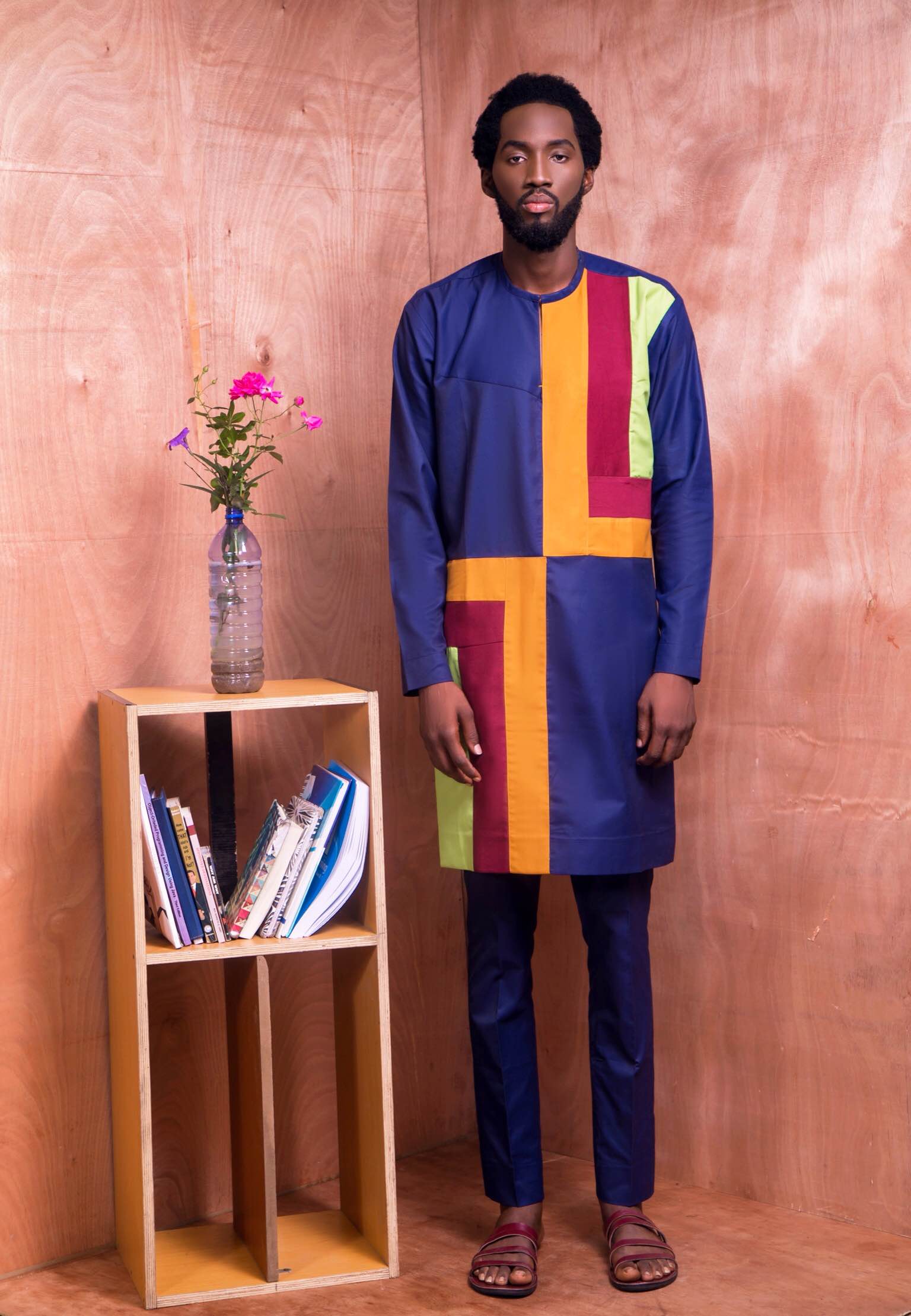 BN Style presents Collection Conversations, a weekly round up of all the collections and look books from African designers featured on BN Style from the previous week. Collection Conversations features Eki Ogunbor & Richard Akuson sharing their individual thoughts on featured collections from the previous week.
So, let's get started.
***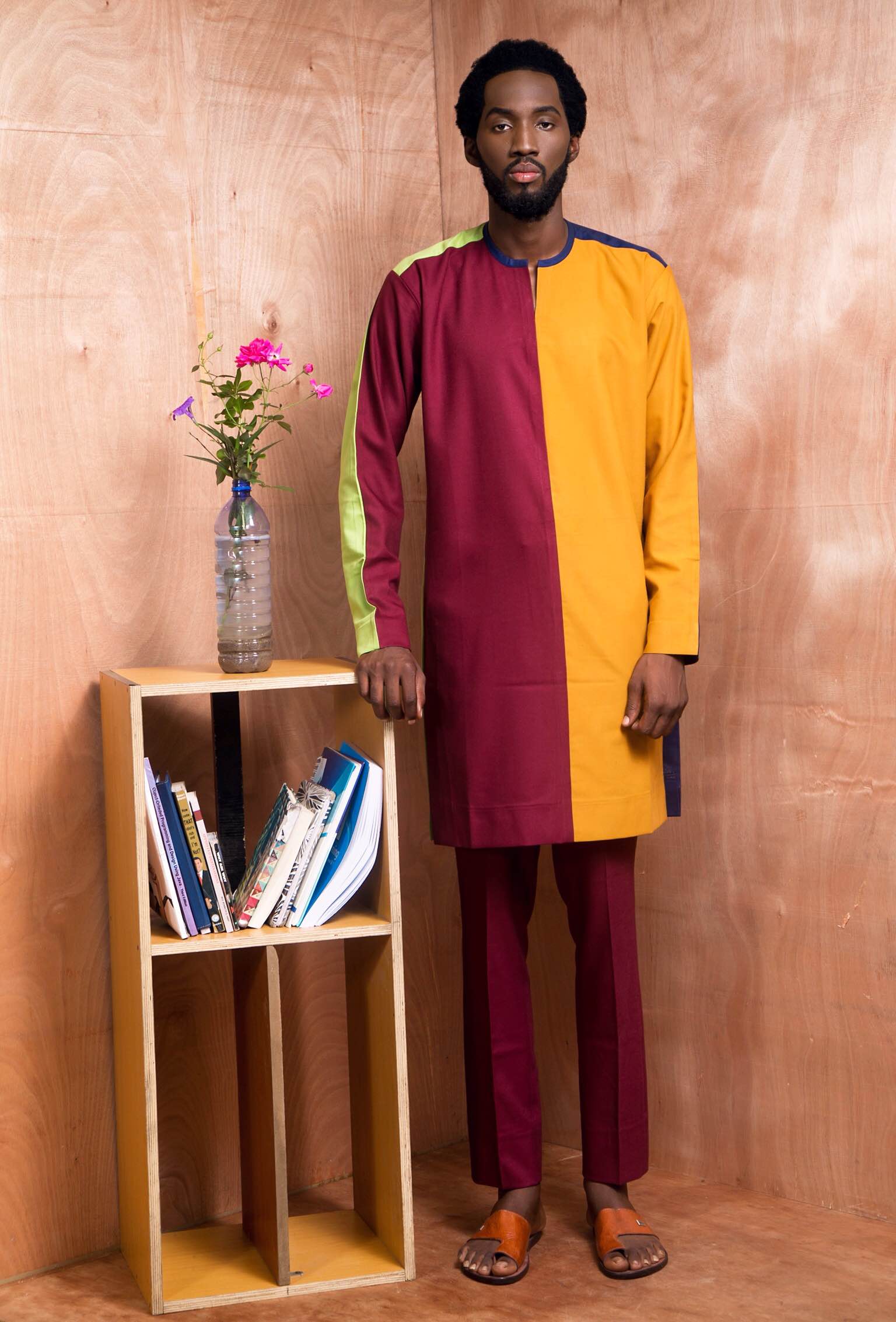 Eki: Cynosure by Meks. I feel like bitter sweet, 50-50. I like it, but I'm not crazy about it and I don't know why because the tailoring and placement of colours looks really nice. But I like the reference to the creative director being an avid reader with the books on the shelf, nice way to add a personal touch to things.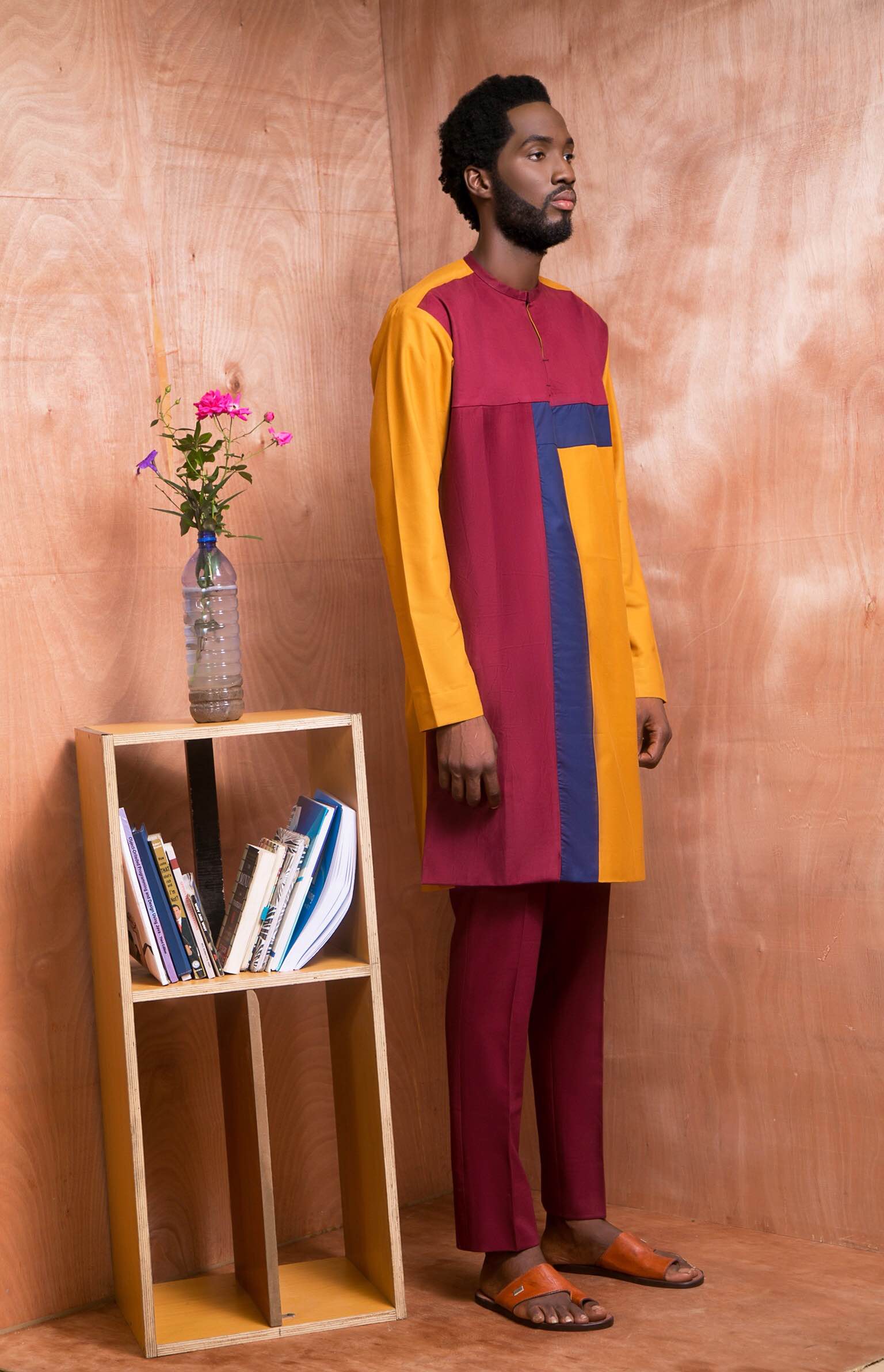 Richard: Really? So, I kinda like it. Although I can see a few Kola Kuddus references from his AW Collection that he recently showed at SA Mens
Richard: Besides that, this is quite an inviting collection. The bold stripes, and colour block appears properly laid out. Lately I've been seeing pin stripes, but it's good to know that bold striped might be returning again. My favorite look is the lemon blazer and navy pants. Yours?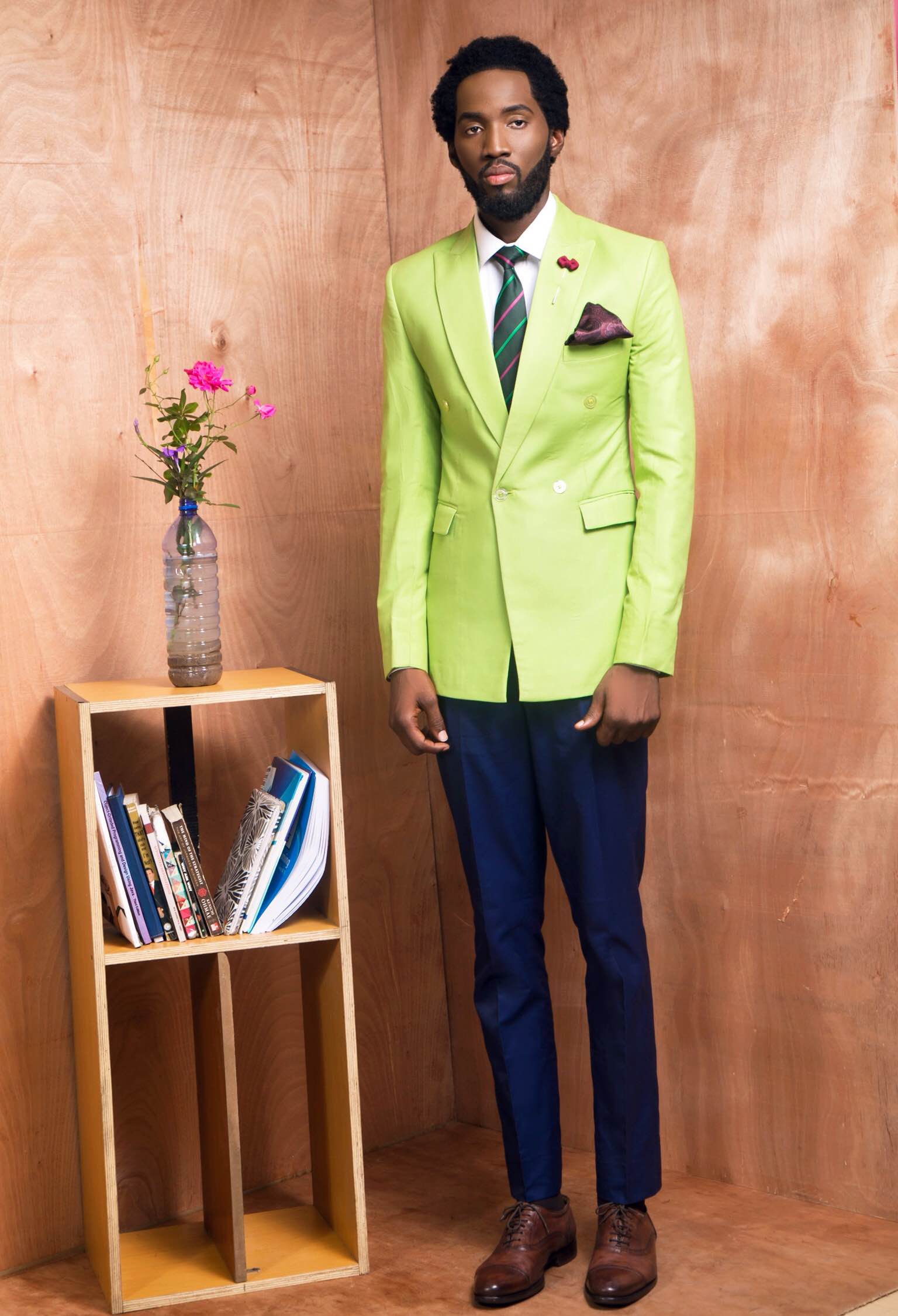 Eki: Love that Kola Kuddus!! Yup, I think that's my fave as well @ lemon blazer
Richard: Next The Transit by ZR Tales. Now, this is my bitter sweet collection. Construction on a few of the dresses such as these appeared flawless
Richard: On others like this look badly done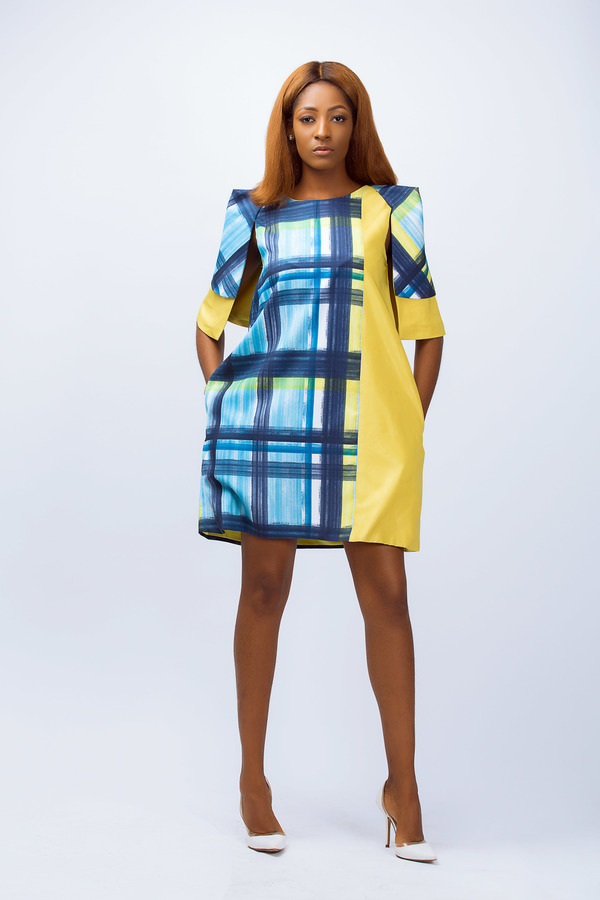 Richard: Also for the better part of the collection I got lost in the many prints that characterize the collection, I wish they were more cohesive. Most of the pieces look like bits of different collections
Eki: I totally agree, I'm not crazy about it either. I like the colours, prints, but it's very high street looking like when you walk into a shop and see different clothes for different styles. Don't know if I'm explaining this right or maybe that's the point? The stand out piece is definitely the jumpsuit in two colours
Eki: And I'm not so sure I understand the story behind collection, do you? Find it below
According to a rep for the label, the collection "was inspired by the transition that takes place between the negative and the finished image of a photograph. The prettiest smile will first look dark and cold in negative."

With "The Transit", the creative team of the label hopes to depict a woman who will not stay in the negatives. Dressing up for such lady is not only a story of beauty, but also of strengths, and since photography made the transit, so will she.
Richard: No I dont either
Eki: Transitioning from negative to light ok but how does this tie in to the collection? Sometimes I think we need the designers to come explain themselves
Richard: Well, the story on its own makes a brilliant tale but tied to the collection, I don't see any correlation
Eki: Such is life for the creative. Not everyone gets it.
Richard: I had a talk recently at the Abuja Business Fashion Forum and this was one of the things I mentioned. Make sure your collection tells your story, not that you're spinning one hella story and your collection is just there staring at you like 'duhhhhh'
Eki: ????? Yeeeeessssss. How did that go? Been wanting to ask, sorry about that!
Richard: Went well, I was surprisingly relaxed
Eki: Nice!
Richard: Thanks. A friend's sister told him after the lecture that, "I enjoyed Richard's talk, but mehn, Richard is in love with himself" And I Barely said a thing about myself
Eki: Lmaoooo. I'm sorry if you don't love you first who will? Biko love up!
Richard: Hahhaha
Eki: So next week we will start from Grey and Wagner Ayu. Good luck with finals!
Richard: Ok Great! Thanks ✌?✌???
***
For today's title, I simply stole Richard's quote from his review on the The Transit by ZR Tales collection. I strongly agree with him and I also think it's important. We get that not everyone will understand a creative mind and maybe you might want to take an abstract approach to things, but general cohesiveness between your story, inspiration and collection is always a nice thing to add. Or maybe don't add a story at all, just have great pieces, amazing photos and you're done!
Photo Credits: Dela-Dee Innovations, Tobbinator