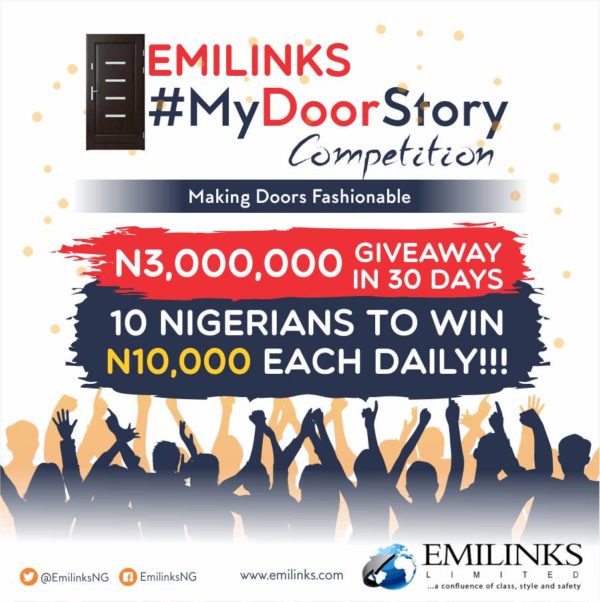 The #Emilinks #MyDoorStory N3,ooo,ooo Giveaway is still on where 10 people will be getting N10,ooo each day for the next 30 days. Catch up with the previous days of the Giveaway here.
Thank you so much for participating as we love the creative turn your short stories are taking and your creative photos. Please keep sending them in, it might be your turn to win today!
Emilinks is a global manufacturer of world class finishing and furnishing products such as doors, beds, kitchens, dining sets, wardrobes and shelves for homes, offices, hotels, royal palaces, presidential lodge, honeymoon suites and luxury villas. Emilinks uses a variety of innovative techniques blended with exclusive designs to build premium quality products.
With a record of excellence in all areas, Emilinks wants to empower Nigerians over the next 30 days!
MD/CEO of Emilinks Limited, Solomon E. Nwadiogbu, a very patriotic Nigerian is standing his ground to see that fake and substandard products are totally eliminated in Nigeria. He pioneered a campaign to eliminate fake and substandard products by crashing the prices of doors, wardrobes, kitchens and other furniture products in Nigeria.
We may have realized that doors play a huge part in our everyday lives. Ever wondered why there are so many philosophical sayings which include "Doors", now is your time to reflect on the role doors play in your life!
Enter the Emilinks presents #MyDoorStory giveaway
Over the next 30 days, 10 Nigerians will WIN N10,000 Daily!
Meaning a total of N3,000,000 will be WON.
How to participate
Take a clear photo of yourself featuring a beautiful door of your choice
Share a story about doors and their importance in your life and/or the society
We are looking out for creative, interesting, inspiring, intellectual and funny stories!
Creatively linking in the Emilinks brand will be a plus. The key word is CREATIVE.
Submit your entry via Twitter, Facebook, Instagram or onwww.bellanaija.com/tag/emilinks
For entries on BN, simply leave a comment on the post of the day. e.g Day 1
Remember to add the hashtags #Emilinks and #MyDoorStory to your post on social media or comment on BN
Unfortunately, we cannot view social media entries via private accounts and DMs will not be accepted
10 winners will be selected daily to win N10,000
Enter each day!
Be sure to find out more about Emilinks and explore the brand via the following channels.
Website – www.emilinks.com
Twitter – @emilinksng
Facebook – EmilinksNG
Abbreviated Terms & Conditions
Participants can enter as many times as possible
Entries reset each day at 10AM West African Time, therefore a new entry is required each day
10 Winners will be Chosen per Day
For social media entries, no Direct Messages permitted, only via Open/Public pages
For entries on BellaNaija, ensure you include an active email address in the email box
Winners will be chosen by an in-house judging panel
Assessment will be based on the photo and/or the story
Participants can only win ONCE during the 30 Day period
There is no entry fee for participation
Participants must be over 18 years old at time of entry
Winners can be based worldwide, however MUST have a valid Nigerian bank account
Money will be paid via local bank transfer
For due diligence, list of participants names confirmed via bank account will be kept on record
List of winners' social media handles and BN usernames will be published
Winners are encouraged to share news of their win via social media
****
Here's the list of our 10 lucky winners! You will be contacted today
Post on BellaNaija
1) Flora – Day 5, This is a true life story guys!
There's this very wealthy man on our street, when I say wealthy, I mean he is RICH! He has two gigantic business complexes in the most popular market here, he has three houses which was rented out and a very big MANSION where he stays with his family. He has over the years been the target of the notorious armed robbers in the area. On different occasions, they have followed him home, trailed him to the bank and even to church!
Now, this is the interesting part: On a fateful day, he returned late from work, drove his car into the driveway and went upstairs into the house. Immediately he locked the door behind him, there was a deafening bang! Immediately he knew who the visitors were. He settled in and acted like nothing was happening even with the loud bangs on the door..Honestly, if I were in his shoes, I would have gone like a chicken to open the door, but I quickly erased that thought when he told me why he was so confident and unshaken: HIS DOOR!
He opened up to me and said that of all the things he built his house with, he paid more attention on his choice of door. It is no ordinary door. Your door guarantees your safety. Your gate might be of weak quality but your door should be top class, secure, beautiful, STRONG!! Once ur door can be forcefully opened, you're sure to lose all but if your door can induce sweat and bone-shifts, you'll have absolutely nothing to lose. It is only one brand that can make robbers and nightcrawlers cry- EMILINKS DOORS. With their doors, safety is guaranteed. Choose Emilinks! Choose Safety!! Choose class!!!
#Emilinks #Mydoorstory #day5
2) Creamy Lebo – @bellanaija #MyDoorStory #Emilinks Day 5
The Failed Attempt…
"Mummy please come back now, one uncle is hitting our door and pushing it," that was the crying voice of my eight year old daughter on the phone. I had gone out one late morning to get fish with which to prepare lunch for my kids, already on my way back, I had to answer that call from my daughter I initially declined, then I was startled to hear that cry from her saying one uncle is hitting and pushing our door, oh my God!!! I was confused and started running toward our compound, but some familiar faces in my street stopped me to find out why I was running like a mad woman, I was explaining to them while I continued my race, they quickly ran along with me and soon I was standing in my compound, my daughter and her 2 siblings were screaming from within the closed door, I was already broken in tears, cos I couldn't tell if the said uncle had already gained entrance into my home. Then the people who had come running with me swung into action and found the man at my backyard still finding a way to get into my home and probably kidnap my kids. Long story short, my kids were safe from harm because I left them behind closed doors. You can't imagine what our lives would be like living in houses without firm doors. The importance of doors in our lives is so immeasurable and of course can never be over emphasized. @EmilinksNG #Emilinks #MyDoorStory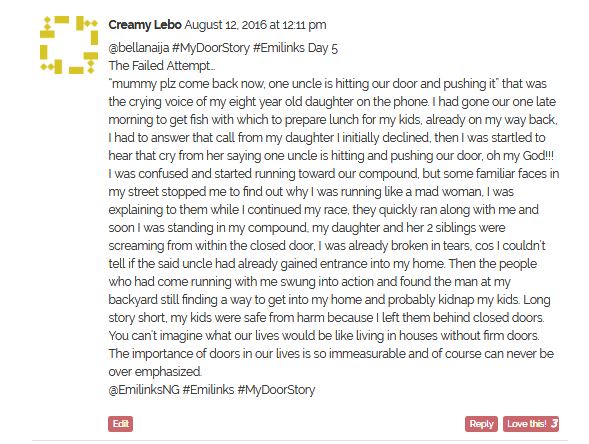 Twitter: 
3) @theayooade – @EmilinksNG #mydoorstory #emilinks  when you finally break down that once impregnable friendzone door.  #lovedoor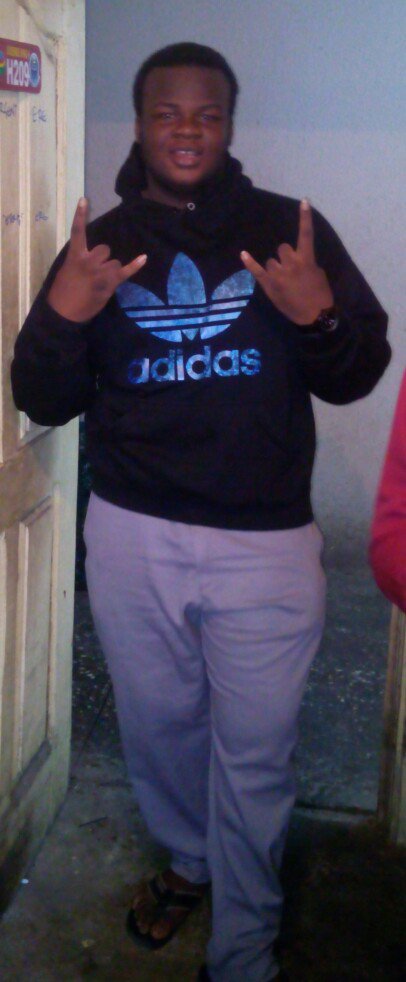 4) @Naughty9icegal – @EmilinksNG #Emilinks #MyDoorStory I've got a thing for sophisticated doors (such as Emilink's) #DoorCrush #Weird!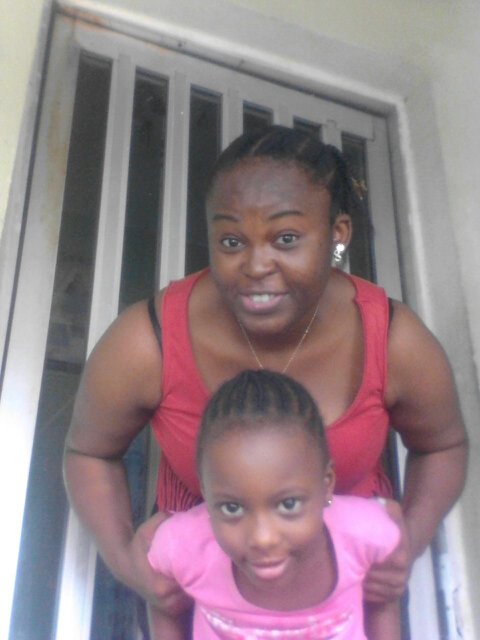 Facebook:
5) Emmanuel Dominic – Gbagan! Gbagan! Gbagan! So went the sound of the gong of Umunne animal community. The people have been complaining to the king that they can not feed again, The rat told the king that he can't gain entrance into Madam Nkechi's house again. The insects said they used to boost that with their size they can enter into anything, no matter how small it is to feed themselves. The snakes their slime body doesnt work, the lizards, looking so frail from hunger couldn't even speak. So went the cry to the king of Umunne animal community. And after conferring with his kinsmen, he called for a town meeting at the palace. So everyone came. The king had earlier asked the fly to go and see what has changed in the human world that is depriving them of food and entrance into the kitchens. When the fly went, he saw Madam Nkechi dancing and celebrating as if she has achieved a big milestone. She was explaining to Ada how she has secured her house, foodstuffs, kitchen, furnitures in her house and how her husband sleeps like a baby. "Ada my friend," goes Madam Nkechi, "ever since I changed my doors from that old thing that is always swelling up to Emilinks, my life hasn't been the same. Emilinks doors, hmm, na gidigba! all those rats, snakes, flies, no dey again, termites's teeth is too inferior to the Emilinks doors, see as I dey shine, na Emilinks doors oo." So Ada asked her where can she get the door for her own house, "she said no need for travelling oo, them fit bring am come give you, just one click on www.emilinks.com, anything door you want them get." So the fly went back and report to the king. after series of deliberations, one of the elder told the community that if it Emilinks doors, we just have to look for other means of feeding, for that Emilinks, hmm those people are genuine, and their doors come even dey affordable. And so Emilinks doors saved the human world from further invasion, Meanwhile armed men in the human world too has decided to look for honest jobs, cause Emilinks doors proved too good for them to break in, get Emilinks, get secured!
#Emilinks #MyDoorStory #Day5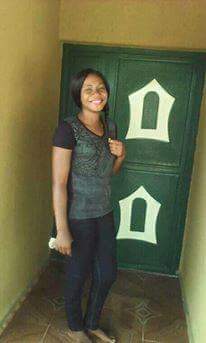 6) Rebecca Abisola Alabi – #MyDoorStory Am very certain BellaNaijarians will learn from this. It happened to me last two years, February 14, 2014 on valentine's day, at approximately 11:00pm. I was sitting in my living room watching African Magic when someone began to angrily bang on my front door. She was demanding me to open the door. Her knock was so loud that I thought it was a gunshot. she was hollering, "PLEASE OPEN THE DOOR, PLEASE OPEN THE DOOR!" I heard her telling someone, "No stay right there, stay right there" as if she was getting ready to prove a point. It sounded as if she was angry; as if she was coming to find something out. At first I taught it was Titi my close friend from the next street, but later I had no idea who this person was. She continued to bang as if she knew someone was home. All of the lights were off in my house except for the television in the living room. Finally, I yelled WHO IS THAT! When she knew she had my attention, she changed from the angry tone to saying "Please open the door this guy is trying to beat me up." Her demands and knocks became even more persistent and determined. I heard a male voice in the near distance but his voice wasn't threatening and he wasn't yelling. This lady never said, Call the police. Neither did she sound genuinely threatened. Her demands were just. PLEASE LET ME IN, PLEASE LET ME IN. She covered the peep-hole. I peeped from my window. I didn't see the guy but I heard him talking in a low voice. However, I saw a glimpse of her on my porch. She had on all black. I did not open the door. I called one of the vigilante who serve as a watchman to my area every nights. And as quickly as the commotion began, when they realized I wasn't going to open the door, they disappeared into the night and it was dead silence again. I talked to one of my neighbors the following morning who said the same thing happened to him some while ago. This was a ploy designed to get unsuspecting people to open their doors to become victims of evil intentions. Who knows what would have happened if I had opened the door to help this wolf in sheep's clothing. I thank God Almighty and many thanks to Emilinks and Bellanaija for giving me this opportunity to share my story because If I had opened that door I wouldn't be part of those sharing their door stories. THANKS #DAY5 #MyDoorStory #Emilinks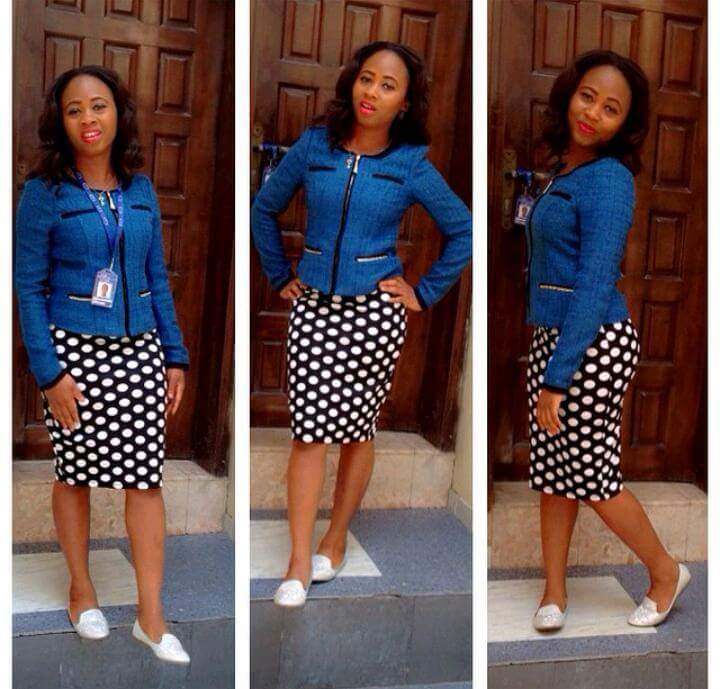 7) Okon Emmanuel – It happened a few years ago. Everybody who witnessed this knew it was an almost successful burglary attempt, but I thought of it as an eye-opener. In a neighborhood where any form of organized stealing was hardly heard of, one would be more than surprised to see a reserved family of seven being burgled. The thieves got in through the back door which had a loose lock that could be easily picked. They seemed to come prepared because they came with the perfect unlocking tools. After carting away most of our valuables in the sitting room, they went for the same door through which they had trespassed and got out. They would have gotten away with this treacherous act if not for the vigilance of our night guard, whose keen eyes could see clearly in the dark, saw these three burglars trying to climb the fence guarding the compound. With the stolen items recovered, it was then we knew we had to get an upgrade in security. Fortunately for we all, that's what Emilinks is here for – producing quality doors that scream "Security With Style Ensured" #Emilinks #MyDoorStory #Day5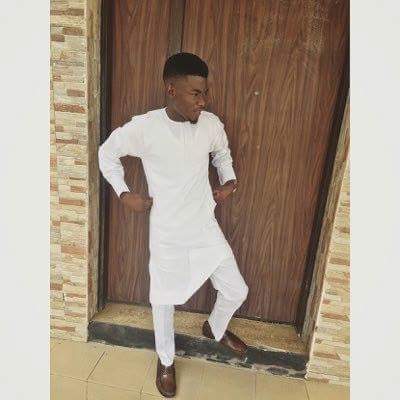 Instagram:
8) @blessediphie– #Emilinks #Mydoorstory #days5
My thoroughfare "special care baby unit " door story.
Being a healthcare provider and working in a hospital setting can be quite challenging but when I heard I was newly posted to the "special care baby unit "(Scbu), I almost fainted. I have heard colleagues that has passed through the unit how demanding it can be taking care of the newbies who solely depends on you and becoming a vegetable at home due to exhaustion from work. BUT this 'ideas' changed after few weeks of working here. Initially, when this thoroughfare door swings open, my heart sinks and I would be imagining "Oh! Let it not be a consult of a critical baby or I pray it's not a dying baby being rushed in" BUT today after seeing the overwhelming look of pure joy on a new father's face as his baby lay in her tiny, fragile body, hearing the sweet sound of a faint heart beat as the respiratory therapist puffs air into the small, under developed lungs of a neonate, feeling the raw and intense pain in the cry of a mother saying prayers to her baby, noticing the uncertainty in the eyes of a grandfather as he sits silently by the incubator, searching for answers and seeking reassurance and hope, consoling the frantic cry of a baby, supporting the grieving father as he makes the hard unimaginable decisions on the care of his baby,
I look forward to hearing the door swing open to protect, be brave enough, encourage new and frightened mothers, celebrate the baby that gains weight and recovers and find strength to do it all again tomorrow.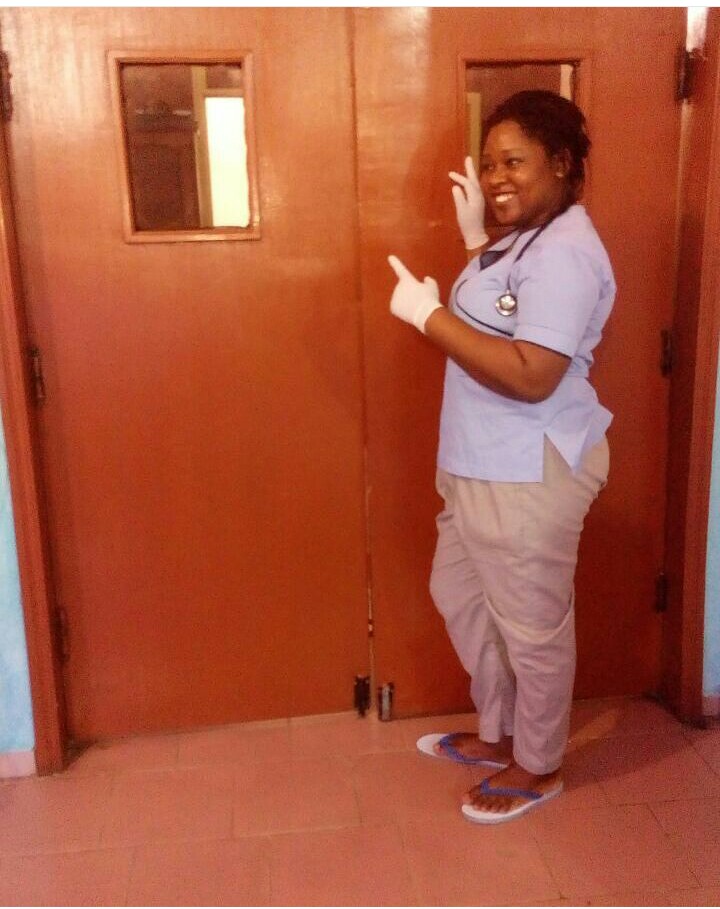 9) @bjay_bbfLeaving – the house every morning, I would always look back at my Old-fashioned wooden fragile door. My neighbours lived exotic and their door was made of steel. Coming back from work daily, I would feel disappointed, coming back to my scrappy door. I lost interest in my job and decided to walk over to my neighbours and join them do what they do, they call it "streets". But they told me I don't have the "street cred". But I thank God for that day because a few weeks later, around 5am, I heard strange voices and harrassment sounds, I came out and noticed my neighbour's door had been broken by the police. They were arrested for fraud and criminal practices. I just want to say to the world, "Love Yours and Be careful with the door you choose to pass through, because false doors lead nowhere…" I guess my neighbours door didn't have the "Emilinks Credibility" All I had to do was fix my door. I have gotten a new door and it is an #EmilinksQuality door and I love it even more now. This is #MyDoorStory #Emilinks @Bellanaijaonline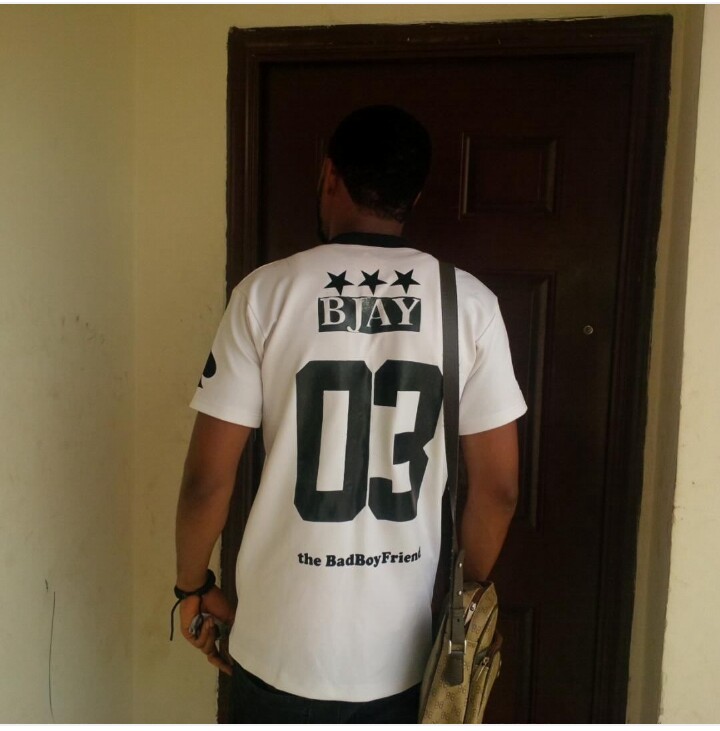 10) the_ugonna – My friends sometimes call me "madam doubting Thomas". Maybe it's because I'm always one to doubt anything they say until I see it happen with my eyes. So you can am a difficult person to advertise or market your product to. That's because I would find every possible way to counter all your strategies.
I don't know if it's a good thing or not. But I think I became this way as a result of failing prey to products which promised to be efficient but ended up disappointing me along the way.
Last week, I finally got the keys to my own apartment and I must say I was really overjoyed. Now, to the tasking part; the fixtures. I've always been very security conscious, maybe a little bit paranoid, so I wanted the best available secure items, and of course my door happened to be the one which I had the most concern about.
I can be a bit irritating and exasperating attimes, so I asked countless questions about the quality of the door before I finally took the apartment. They assured me of its quality mentioned that it was from EMILINKS which made trusted and reliable doors, I ofcourse took to research and decided to observe it myself. As the "madam doubting thomas" I am.
I must say I suprised myself as I have been telling my friends to change their doors to EMILINKS because it was the best. No scratches during the movement of the fixtures into the house, it's very strong and can't be easily swayed by the wind, it's locks are world-class and I can say it's impossible to break into my house at the moment, unless you have my keys, and even if you do,you'd always have to figure out the pattern to unlock it. And to crown it all, it's so beautiful, the prefect description of the first thing I'd like my visitors to see before they enter into my house. Its different and it just stands out.
So today, wherever you are and you haven't gotten your EMILINKS door, I must say you are on a "long thing". Since EMILINKS stepped into my life, I ceased being the "madam doubting thomas" my friends call me, and became "madam EMILINKS"
#Emilinks #MyDoorStory
@bellanaijaonline