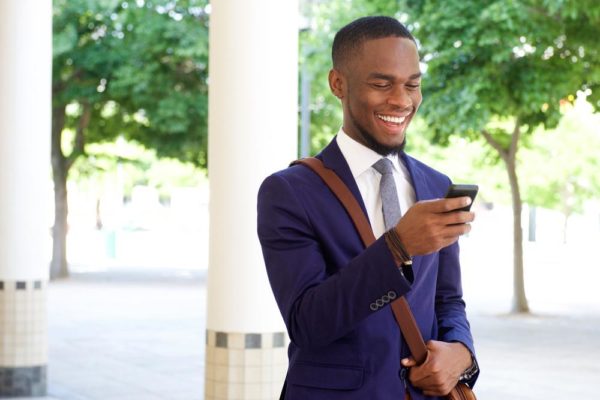 If you ask me, I would say that the GSM service providers operating in this country are working hand in hand to make as much profit as they can get from us subscribers within the shortest possible time.
The CEO of MTN would pick up his phone and call his Etisalat counterpart.
"Bros how far? We wan reduce call tariff from 20k per second to 10 kobo per second beginning from this weekend. I just say make I inform you before we start advert. Give us like…3 weeks make we flex small after then you fit reduce your own reash 7k per second."
"No wahala bros, we dey your back" Etisalat's CEO would reply.
Seriously, do you all remember the days when the price of a sim card was N30,000? Those days when anyone who bought a gsm sim card and mobile phone immediately assumed the status of a celebrity? Those were the days when Econet held sway.
Now a sim card goes for N150. What has changed since then? They have made their billions…
Do you remember those days when there was nothing like per second billing? When we were charged like…N120 per minute? Those days, even if the call duration was 5 seconds, you would be charged for a minute. To cut cost, guys made calls, speaking 10,000 words in one minute….Kai!
The GSM service providers argued that it wasn't possible to do per second billing in Nigeria. But now they are doing per second billing. What has changed between then and now? They have made their billions…
They are working hand in hand, playing us like disco.
This is the age of the internet and we all need data to access the Internet.
Give us cheap unlimited access to the Internet for a month….no way!
Airtel would give you free 15 mb data with high speed internet. You would enjoy the data and then run to subscribe for their 9 gb data plan.
As soon as you subscribe…
Fiam! Network disappears.
With your 9 gb data you would be searching for 3G network on your device to surf the net throughout the month.
Globacom would run and slash the price of their data.
"Insanely cheap data! Get 6gb for N2000, get 10gb for N2500, get 18gb for N4000! For a month!"
You would rush and subscribe.
But as soon as you subscribe, the network signal bar on your phone's screen will start dancing. The 3G Hspda signal will turn to Edge and then disappear totally. It will appear and disappear after every 10 minutes.
Browsing will now be the equivalent of squeezing water out of a rock…very frustrating something…
By the end of the third week of subscription, you would discover that you have not used up to 400mb data of your 6gb plan because of bad network. At this point you realize that you have been scammed.
You run to Airtel data, you download a 30 mb file and find that 70 mb has been deducted from your data.
Give us unlimited data at N1000 or even N2000 for a month…..No way!
"This is the cheapest data plan in the country!" Airtel shouts and screams to you on their adverts on radio and TV.
"Get 2 gb for N200, 6gb for N500!"
"Very cheap!" You exclaim and run to subscribe.
After subscription, you try to browse but it isn't working on any of your devices.
Then you read the terms and conditions:
It only works on 2G network.
2G Network?
Really? In 2016?
In this age of smartphones; android, blackberry and ios devices, Airtel wants us to go backward instead of making progress. Airtel wants us to dust up our Nokia 3310, C1, Sagem MyX2, Sony Ericson K510i and symbian phones in order to browse at a cheap rate?
"Hello bro, that stunt worked. So many people have subscribed to the plan in error. We have made so much money from the 2g network cheap data plan" A smiling Airtel Ceo would call his Mtn counterpart.
"Wow! I have to do my own"
"Why not wait for a few weeks before running your advert…let my company make some more money before you join in…" Airtel Ceo would appeal to his MTN counterpart.
"No! We can't wait! It's time to make more money!"
The next morning, we would wake to see MTN advert everywhere…
Cheapest data plan in town! Get 1 gb for N20, 40 gb for N300 and 150 gb for N1200! All valid for one month! Subscribe now!
Then in very tiny print, you would see the terms and condition…
'Available only for Nokia torchlight devices'.
Which service provider would be the first to offer us cheap and unlimited data? Our fingers are crossed.
Photo Credit: Mimagephotography | Dreamstime.com