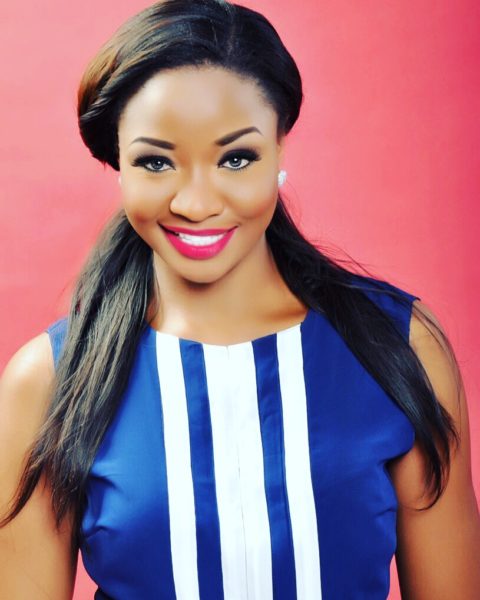 Move Back to Nigeria is a series on BellaNaija which aims to encourage young and not-so-young professionals in the diaspora who are trying to make the decision of whether to move back to Nigeria. In collaboration with the brilliant team at MoveBackToNigeria.com, we hope to bring you regular interviews with individuals who have successfully made the leap, so you can learn from their experiences and make a success of your move back.
****
Hello everyone, my name is Dr. May Ikeora. I am an academic researcher and entrepreneur. I moved back to Nigeria from England in June 2016, although I had been going back and forth for about a year. I currently run a skincare business called L'Avyanna Skin Naturals, which I started in 2014.
Thank you. Kindly walk us through your educational background.
I did my primary school education at Nigerian Premier College in Lagos. I started secondary education at the same school but finished at Queen of the Rosary college in Onitsha. Following this, I gained admission to Nnamdi Azikiwe University, where I studied Psychology for my First Degree.
Excellent. What came next for you after Nnamdi Azikiwe University?
While at University, I was involved with different youth groups and contested in the Most Beautiful girl in Nigeria Pageant, where I was first runner up. This gave me the opportunity to contest in the Miss West Africa Pageant representing Nigeria in Cape Verde, which I won in 2003. Winning the West Africa Pageant opened a few doors for me, and ECOWAS made me a young ambassador for peace, promoting peace and women related issues. The work with ECOWAS took me to several West African countries such as Liberia, Guinea Bissau, Benin, amongst others. It was a great experience, and I got to make an impact on promoting peace amongst young people in West Africa. My ECOWAS ambassadorship and experience in pageantry gave me the insights and connections that led me to the University of Bradford, where I travelled to for my Masters Degree in Peace Studies and Conflict Resolution.
How was studying in Bradford for you?
It was great. It wasn't my first time in the UK, but I hadn't been to Bradford previously. Bradford isn't like London; I found it to be a strange place initially but I got used to it and loved it. Fellow students were diverse and from different countries, so in that sense, it was very interesting. The course at the University was new at the time, but it was also intense. I did an internship at the Bradford council, which also allowed me settle in and make new friends. The Masters Degree was for a year, and I graduated in 2007. Following this I moved back to London to work with a Women's Rights organisation, which was in line with what I was doing before I came to the UK. I then moved on to a couple of other jobs with other organisations for a few more years and got to live in and travel to Manchester, Liverpool, Bradford and other cities in England working with Black and Asian Minority Ethnics (BAME) groups, as well as practitioners within government institutions.
Nice! So is that when you started thinking about moving back?
No. First of all, I had to complete my PhD at the University of Hull, which I got on scholarship after a number of interviews. The PhD was in Law, and my thesis was in international cooperation and anti-human trafficking between Nigeria and the UK. The PhD was for about three years, and I graduated in 2014. It was a good experience, but a bit of a roller-coaster. While it wasn't easy, it disciplined me in a way that will be valuable for the rest of my life. After my PHD, I worked as a consultant, and did a bit of teaching. I have consulted for the likes of the Kofi Annan Peacekeeping Training Centre, on some United Nations and European Union projects; the African Union, Law firms and other international organisations. Although consulting can be hectic, it allowed me the flexibility that a 9-5 job wouldn't so I thought I would pursue one of my business passions in skincare.  This led to the start of my business in the UK called L'Avyanna, a natural skincare company that produces skincare products for men and women. We provide our customers with products that have ingredients that provide nutrients to the skin e.g. Vitamin C skin care products for women, beard oil, scrubs and aftershave for men and so on. We started in the UK, and the plan was always to bring it back to Nigeria, and this is when I decided to move back.
Was there a specific moment you knew you it was time to move back?
I knew I was going to move back way back in 2010. But as I'd been away for a while, I knew I had to be realistic about what was possible. I grew up in Nigeria and knew it won't be easy, but I figured that if I at least knew my way around, things could be made a bit easier. I started doing a lot more travel back and forth to Nigeria, reconnecting with friends, family, colleagues and familiarising myself with happenings on the ground. Nigeria is a fast evolving country, and things are not the same as they were 10 years ago, so one must continually stay up to speed with what is going on in the country before making the move back.
Now that you're on the ground, how have you found things from a day to day perspective?
It's not been easy, although I won't say that I have been shocked by some of the experiences. I would say that people have found a way to deal with issues in Nigeria. People have become innovative – most households have inverters and generators, and so people are adapting to the infrastructural challenges and finding ways to make the best of the situation. The things we take for granted in the UK are expensive here. You spend more money, and you get frustrated with many things, but the consolation is that you are at home, and that's priceless.
How easy was it finding a place to live in Lagos?
I hired a few agents who helped me with the search. Some of the practices take a bit of getting used to. For some reason the estate agents took me to places that were above the budget I stipulated, hoping I would change my mind, which was a bit annoying (laughs). In the end I had a nice agent who helped me find the place I finally got. Some of the issues I had with apartments here were: they tend to be quite expensive, and the quality of the finishing is definitely below average. When you complain about this, people say 'welcome to Nigeria', so this is a general problem as it would appear people are not very particular about the nitty gritty of things like this i.e. quality finishing. You just take what you are given and do the finishing work yourself. In terms of the rent payment schedule, be prepared to pay rent for up to a year or two in advance. Then there are other fees like agency fees (10%), legal fees (10%) and extras like service charge (for electricity, water, security and so on). So if you set yourself a budget of N3million for rent, by the time you add all the numbers up, you could be paying closer to N4million per annum. Not everyone has that kind of money to throw around.
As an entrepreneur, what is it like doing business in Nigeria?
It's certainly different here, and harder. There is a market here but it's harder because simple things are difficult to get done. Sometimes you don't have the right people to get things done, probably because many people are not used to doing things the right way. Having said this though, with the right contacts, you can make things happen a bit quicker and better for you. There are different groups you have to be a part of to help you get up to speed on the ground here. WinBiz is a good one to start with. Some churches are good at organising leadership forums that help with building your network. But it's tougher here and dealing with bureaucracy is not easy. Banks don't help much either, the interest rates are quite high and not what you would have been used to living abroad. Having said this, there are some opportunities, so for example, Bank of Industry has schemes that help entrepreneurs; you have the Tony Elumelu Foundation, you have She Leads Africa; these are organisations that are more supportive of entrepreneurs than your typical government institution. However, to summarise, do not underestimate the challenges and difficulties associated with doing business here.
From a social standpoint, where are the places to hangout in Lagos?
Lagos is a vibrant city with lots of things to do. There are nice bars and restaurants to hangout. The Hard Rock Café in Oniru is really nice. In my opinion, It's better to visit it in the afternoon, rather than at night, because you tend to see the beauty of the place and understand the vibe a bit more. They have great cocktails too. There are a lot of other lounges too, such as Sailors, Spice Route, RSVP, SIP, 57, soul lounge, crossroads, Bottles, etc. The sporting community is also growing. For those like me who love tennis, there is a tennis club (The Arena) in Lekki Phase 1.
On a final note, what advice would you give to Nigerians in diaspora thinking about moving back?
Despite the issues in Nigeria, there are opportunities for all of us. For those abroad who have learned new skills and obtained various degrees, bringing these back with you to Nigeria can be rewarding. I would say don't look at the difficulties in Nigeria, as those are for us to solve. We need all the human capital and brains for the development of our country. There isn't a better time to move back to Nigeria than when the country needs you the most; a time like now with the poor economy. When you move back, have a sense of humour and embrace whatever challenges life throws at you.