BN Style presents Collection Conversations, a weekly round up of all the collections and look books from African designers featured on BN Style from the previous week. Collection Conversations features Eki Ogunbor & Richard Akuson sharing their individual thoughts on featured collections from the previous week.
So, let's get started.
***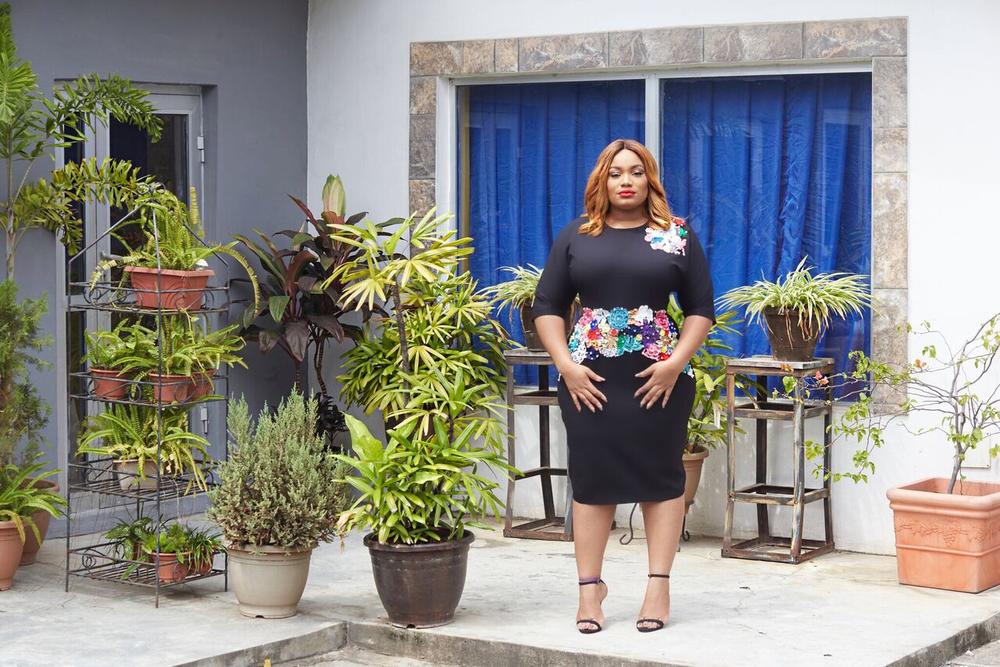 Eki: So first we have Makioba for the curvy/plus size ladies and it features Taje Prest and the creative director herself Makioba Olugbile
Richard: Ok. So. I don't know how else to say this, but these clothes make the models look bigger
Eki: Lol! Hm, I don't see it o, how?
Richard: The embellishments, appliques, extra-large pockets, the adornments on the bust area
Eki: Ok, now I see, drawing attention to those areas
Richard: The photographer did not help Taje's cause here.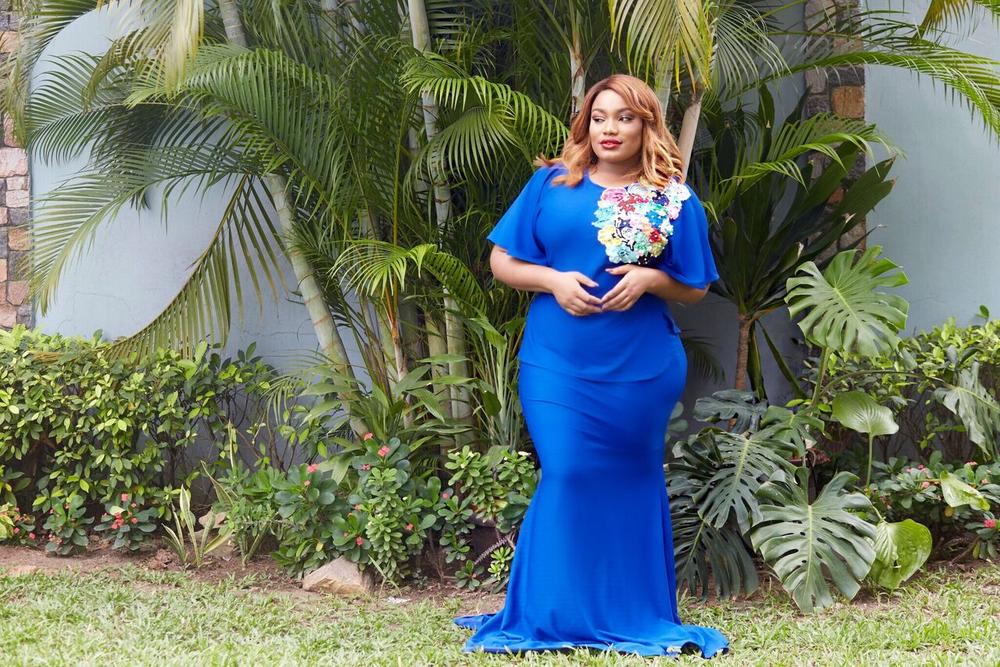 Richard: She looks really stunted! And that's evident of a bad photography, the picture makes her look really short. A good photographer would have maneuvered and given an illusion of a longer frame
Eki: Oh! True, could have been better
Richard: I am really not feeling this collection and presentation. It's a really busy collection as it is and shooting it in a busy garden was ill-advised
Eki: Maybe they did that because of the whole floral thing going on? For me, like every other collection, I like somethings and others I don't really like. I also feel like even though the collection has a floral theme there were hits and misses. The first white cold shoulder dress with floral print I like.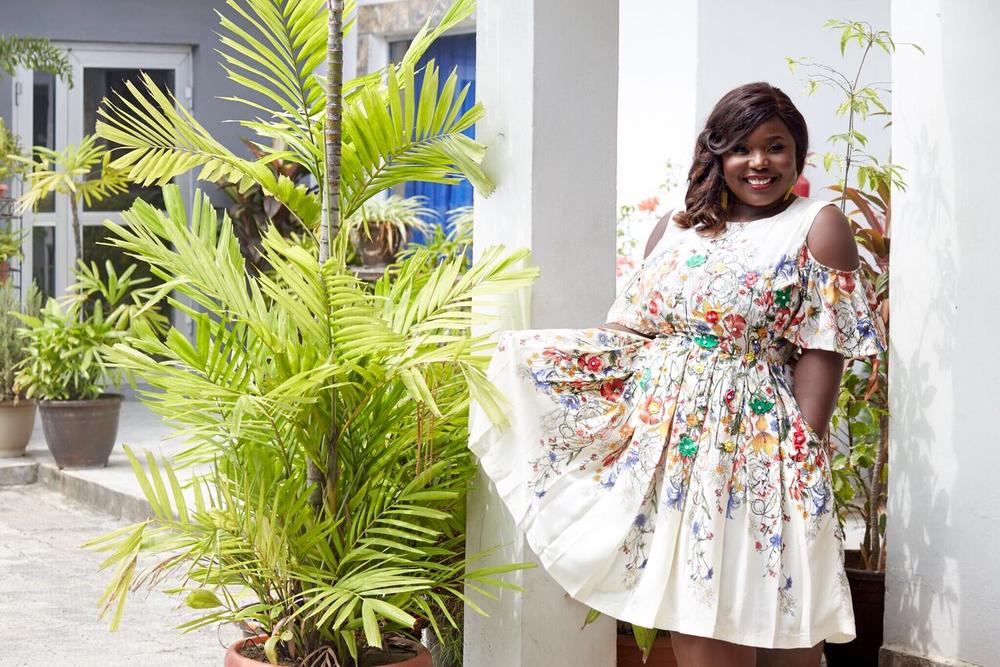 Eki: Then these other two dresses I like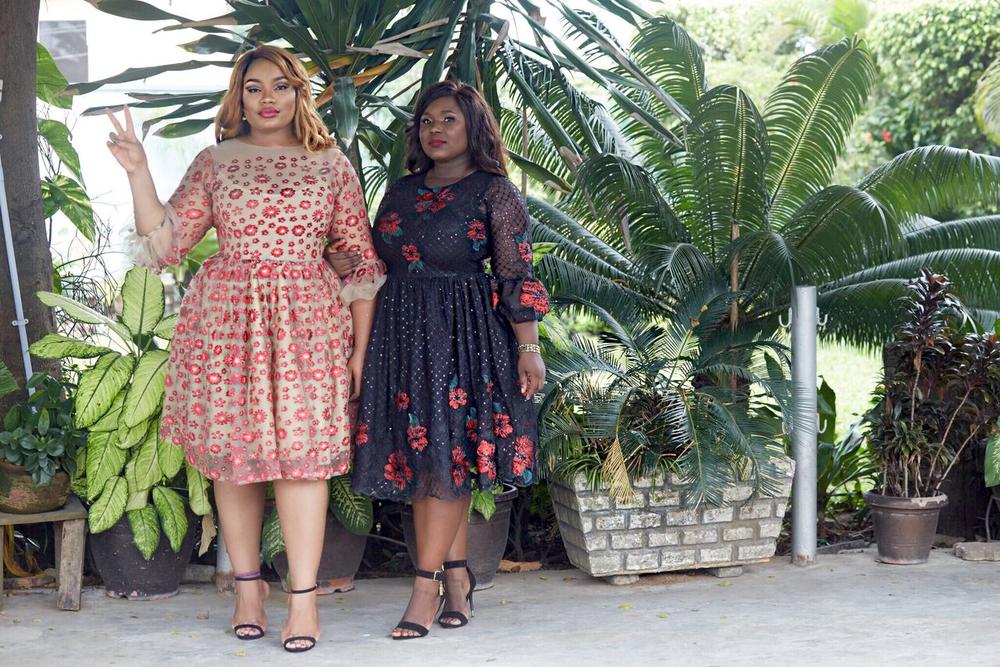 Eki: All the other appliqué stuff, I'm not quite sure about it, maybe I'd have to see it in person and I don't like having that impression with lookbooks. I want to be sold at first glance, not make excuses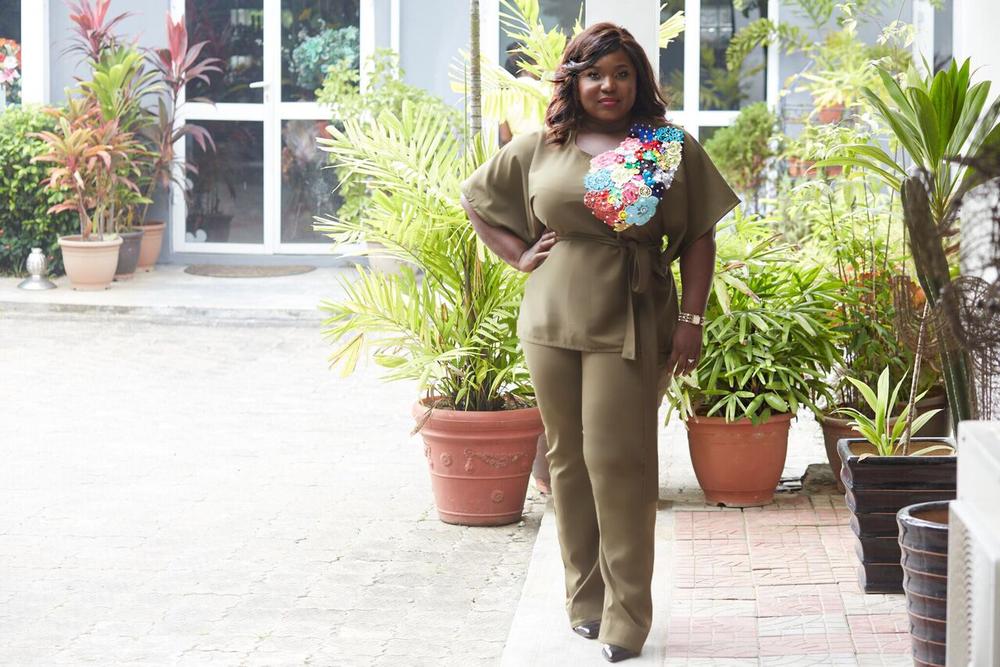 Richard: This collection is too busy to have these many flowers form the backdrop. I can't concentrate on anything; not the clothes, not the background and definitely not the models. So, what's the point??
Eki: But they look like they had fun tho!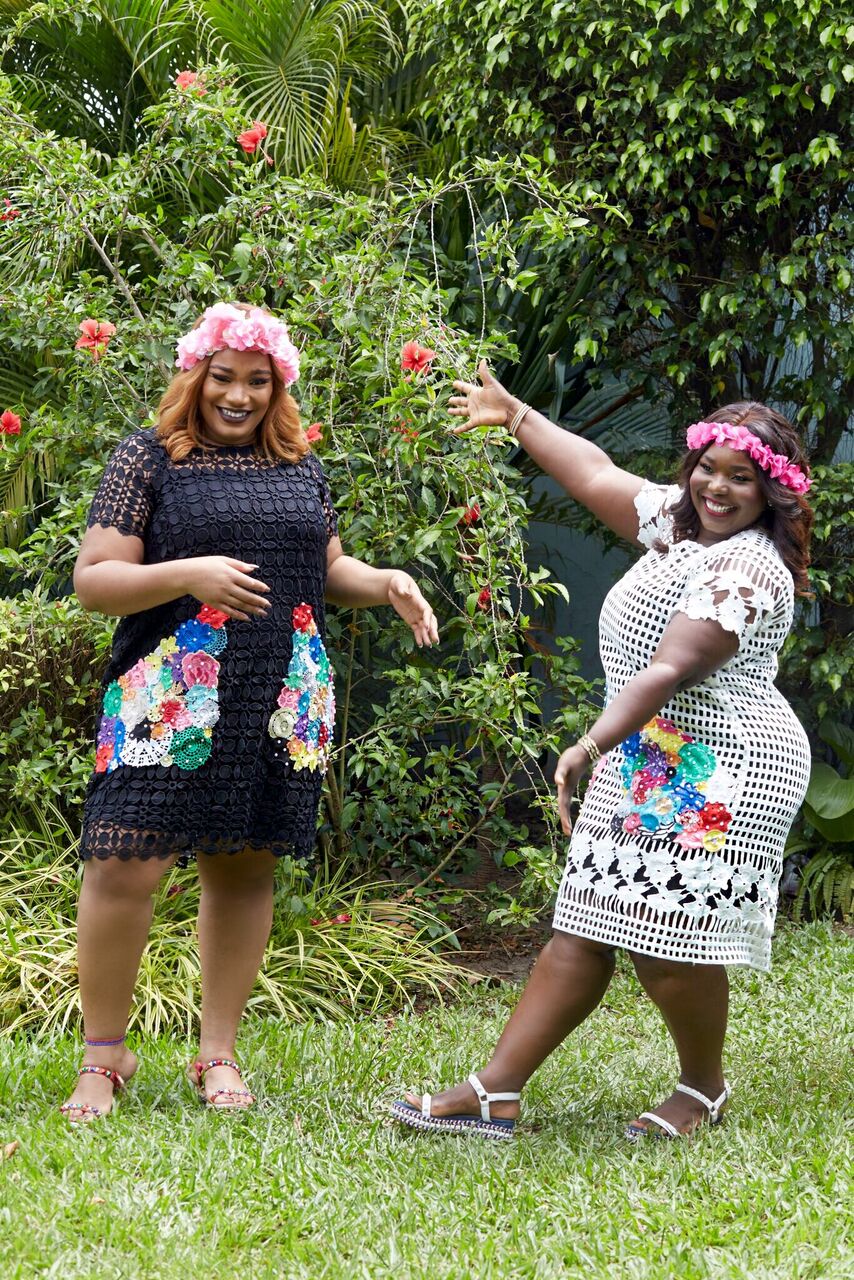 Richard: And lately I've been seeing designers front their own campaigns. I think that's not a great idea. I feel that's really unnecessary.
Eki: Lmao
Richard: For a lot of designers, I feel they crave the spotlight as much as their work which is really bad, let your clothes do the talking
Eki: Maybe they feel like no one can do it better or have the same emotion they want other models to have when wearing the clothes? I don't know really
Richard: Be in the background, and don't compete for the spotlight with your work!
Eki: Maybe the want people to connect more with them? Lmao I'm full of maybes today! So I take it you don't have a fave?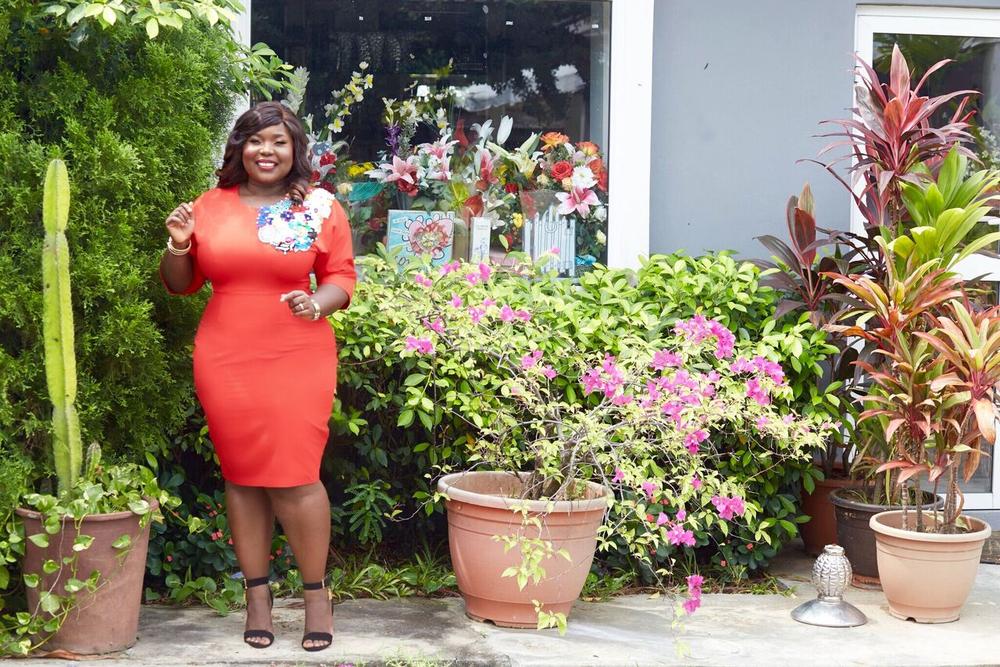 Richard: A well told story can do that. I don't see Adebayo Oke-Lawal being in his campaigns yet we always know what he's going for. And he allows his brand make all the noise. That's a good example of how to keep a good distance. Yes, I don't have a fave.
Plus you know you can build a personal brand independent of your line? For instance, if at all I have a personal brand as Richard Akuson, I have tried to make it independent of The Pr Boy or anything else I'll be doing in the future. Except where it becomes absolutely necessary or it'll naturally need to feed off each other. But this is not a branding class so, let's move on!
Eki: No but we're enjoying the lecture! Lol and I totally agree about the independent brands and letting your clothes do all the talking, but yes moving on its Kamsi Tcharles next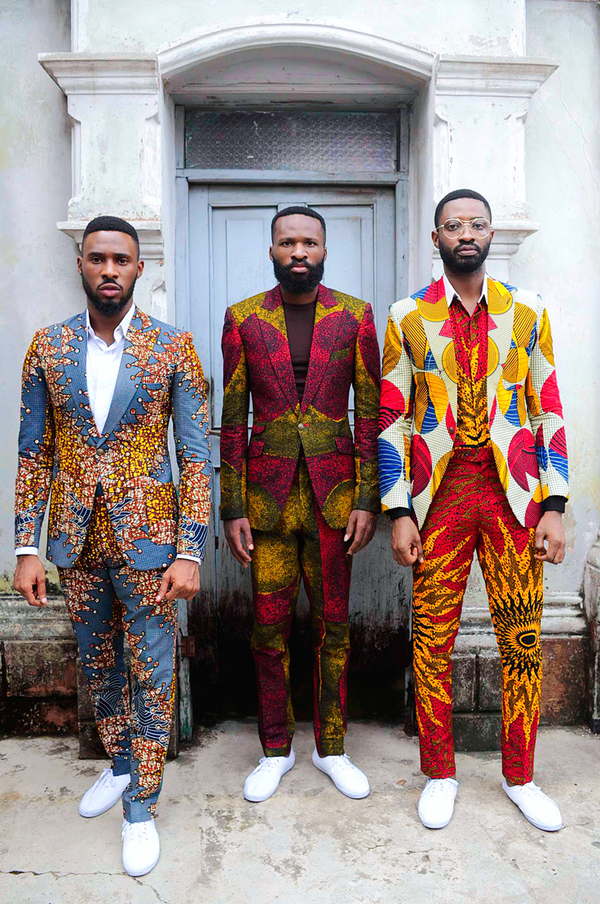 Richard: This is LIFE itself! I love it all, classic suits but very refreshing with the prints. I'd wear a nicely tailored wax print coat, pant and shirt any day, any time as separates
Eki: ?
Richard: But I like this
Eki: Yea I can see that! I like it too
Richard: And it features the gentleman himself, Ric Hassani!
Eki: I thought you wouldn't because sometimes you hate ankara but maybe it's the tailoring that has you really excited?
Richard: Yes, the tailoring is good and the prints are really vibrant
Eki: Yes
Richard: Yet they work perfectly which is really good
Eki: I looooove the coat with the ankara collar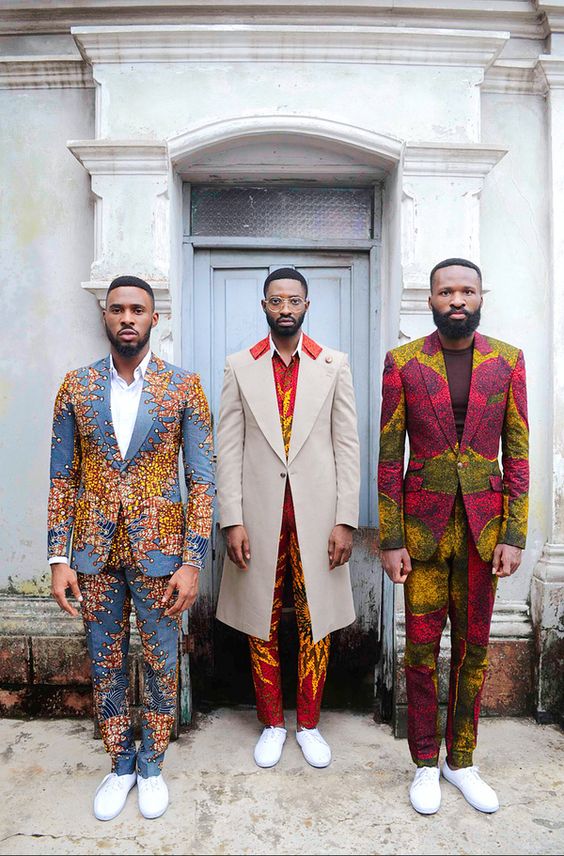 Richard: And although made up of different prints, the collection still manages to look cohesive
Eki: And the styling and creative direction is great… It all reminds me of Jidenna too because of the ankara
Richard: Yes!
Eki: Yes! I think those things make the it all come together even with the different prints. And the posing, the background, the simplicity makes you appreciate the pieces. Reminds me of Uju Marshall in Woman by Aisha for Collection Conversations last week
Richard: Yes!!!
Richard: Completely by the way: This is a public service announcement: Fashion Week is upon us: LFDW is starting 26th-29th of October. Expect more on this from me in the near future.
Eki: Oh true! Looking forward to it. So, I've picked my fave although the I really like everything. What's yours?
Richard: Hard to pick but this pose looks so good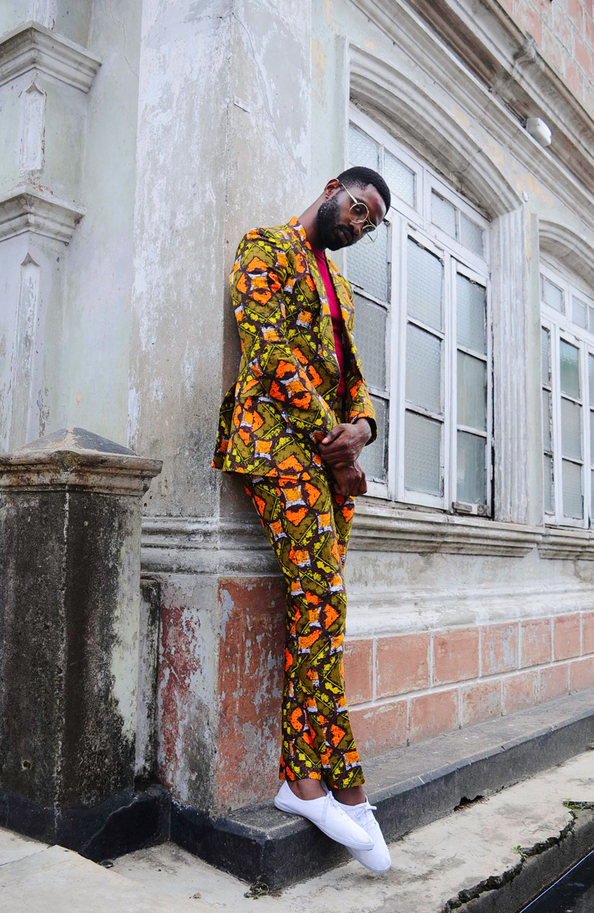 Richard: Honestly I like them all and I'd wear them all
***
Today's title was inspired by a popular song by the classic man himself Jidenna, who took Lagos by storm recently. See our posts on his visit to Lagos here. See you next week!