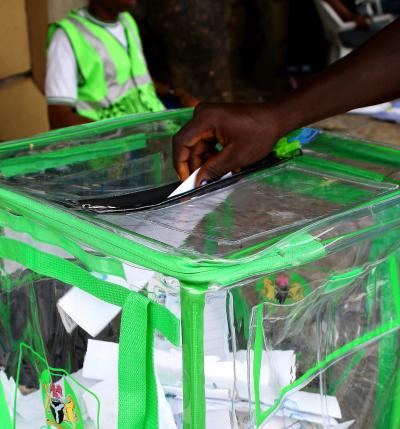 The Nigeria Police Force ( NPF) and the Department of State Services (DSS) on Wednesday appealed to the Independent National Electoral Commission (INEC) to postpone the Edo governorship election scheduled for September 10, citing security threat.
The Force Spokesman, DCP, Don Awunah, made the call at a joint news conference by the police and the DSS in Abuja.
He said that credible intelligence available to the agencies indicated plans by insurgent and extremist elements to attack vulnerable communities and soft targets.
Awunah said that Edo was among the states being earmarked for the planned attacks by the extremists between September 12 and 13.
He said that while the election is important, security agencies cannot allow the peace of the country to be disrupted.
"We will continue to be vigilant and ensure consolidation of the successes gained in the current counter-insurgency fight. It is in these regard that we we are appealing to INEC which has the legal duty to regulate elections in the country to consider the need for possible postponement of the date of the election," he said.
He said that the postponement would afford security agencies to deal decisively with the envisaged terrorist threats.
"While the police and DSS remain mindful of the inconveniences this request may cause stakeholders, it is our strong resolve that security agencies need not to be distracted from ensuring a peaceful Nigeria," he said.
The spokesman assured Nigerians that security agencies in the country would continue to remain focused and committed.
"The attention of security agencies should be drawn to any observed unusual movements or actions by groups or individuals in your neighbourhoods," he said.
Earlier in Benin at a stakeholders' Forum, the Acting Inspector-General of Police, Ibrahim Idris, had assured that police and other security agencies had made adequate security arrangements for the election.
Idris, who was represented by DIG Joshak Habila, said the police had earlier deployed 25,000 personnel to complement those in Edo command.
He said that with the collaboration of other security agencies, effective policing logistics had been mobilised for adequate protection of voters, INEC staff and materials.
The candidates of the 19 political parties participating in the election attended the forum.