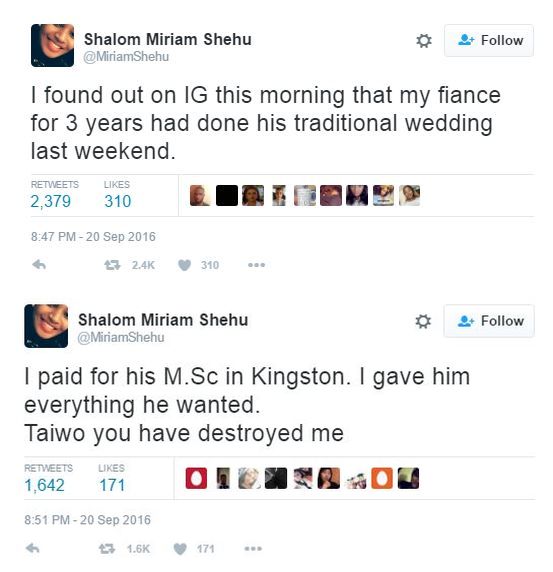 A Twitter user Miriam Shehu told a story of her heartbreak this morning.
She talked about how she paid her fiance of 3 years' MSc fees and  almost quit her practice for him only to discover that he got married this past weekend through Instagram.
Here's what she said:

Since she tweeted these, TwitterNG has reacted with many taking her side, some on Taiwo's side while others have called her out for telling a fake story.
Here are some reactions on Twitter:
Dipo Awojide's – OgbeniDipo view: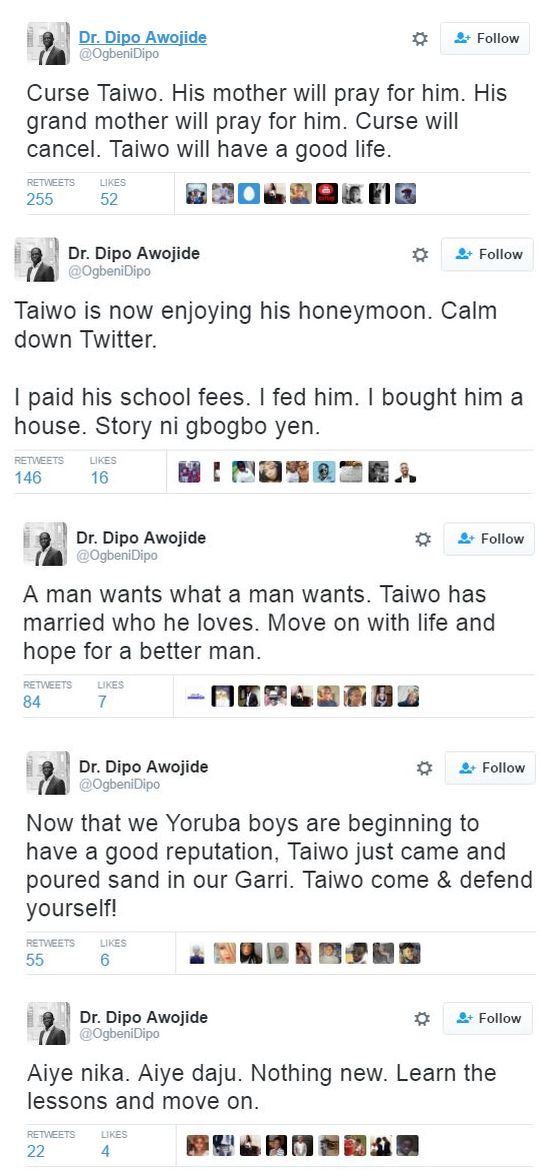 OAP Osi Suave's View:

Japheth Omojuwa's view: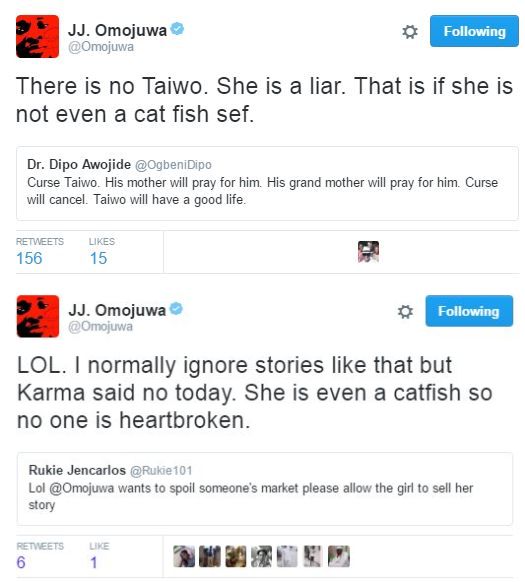 Some other reactions:
The Lady in question's account has since been deleted: