Charly Boy: Our Legal Tender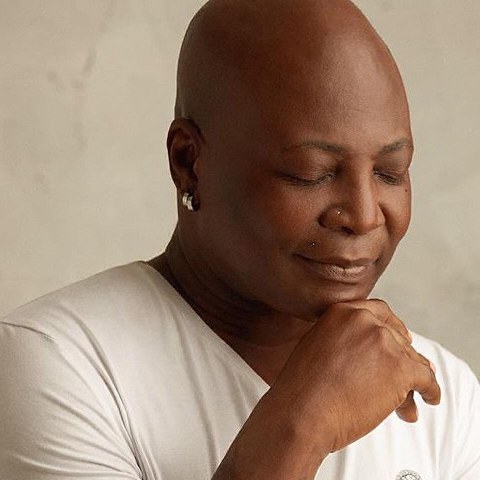 A couple of nights ago, I had a séance (talking with the dead) with my two Virgins. I had to talk to the incorruptible, The Lord Denin/Socrates of the Supreme Court, the one who taught me humility, contentment and the fact that wealth does not guarantee happiness for it is impermanent, He said that in every country, people suffer whether rich or poor, but for those who seek to understand the true meaning of life, they can find true happiness. Wow!
My dear departed father, Hon. Justice Chukwudifu Akune Oputa, whom I know is cringing in his grave because of what the judiciary/Nigeria has finally turned into.
I remember some 30years back when we used to have heated arguments about the future of Nigeria, the apparent injustices and inequalities, as he tried to teach me all the code of practice or way of life that leads to true happiness. I told him, but he never believed it could get this bad.
This was the 3rd time I was speaking with my late father, friend and teacher through my spiritual guides and virgins.
Amidst all our many national wahala, I shared with him the story of some judges recently raided by the Department of Secret Service and how they allegedly found mad, incredible monies in their accounts or their toilet, as they were being investigated.
Back in the days, I knew what some exceptional judges looked like. Today, everything don scatter scatter. Na thieves and criminals hold us to ransom. .Corruption has become our *Legal Tender*. All we hear are stories of fantastic stealing everywhere, even till now.
Hummmm!!! I saw it coming, Fela couldn't stop talking.
I could tell my Daddy was very sad. However, I made him realise that the values he instilled in me were all intact. That was only how and when I managed to evoke a smile on his face. I told him how blessed I have been to have him as my teacher, raised on an overdose of strong morals, value, integrity and spirituality. Call me old fashioned, but I still believe that a good name is worth more than billions in the bank.
Corruption is not just a Nigerian problem but nah we dey carry first. Just like religion is a universal phenomenon, but nah we know God pass all the nations of the world.
To most ordinary Nigerians, corruption may appear a victimless crime. Isn't that why many of us want to go into politics, so that we too can chop?
How many of us in the village or even in the cities know that corruption manifests itself as poverty, disease, injustice, inequality, oppressive rule, instability, restiveness and eventually maybe WAR?
In this neck of the woods, my people are sleepy, dreamy, stupidly over-religious, waiting for manner to fall from heaven.
We can't stand for our rights or agitate to retrieve our stolen future. We can't… because most of us are all like the numerous leaders who have led us astray. We cannot hold the leadership accountable because 90% of us have been infected by the corruption virus.
Chinua Achebe, the famous Nigerian author, said Nigerians are corrupt not because they are "different fundamentally from any other people in the world" but "because the system under which they live today makes corruption easy and profitable; they will cease to be corrupt when corruption is made difficult and inconvenient."
Mr. Fighting Corruption, how far; are you winning or losing?  Look well under your bed o, you sure say corruption no hide there? Fela say na government magic. All the money una collect wetin una take am do?
So many days for the thieves, one day for we, the owners.
I don talk my own.