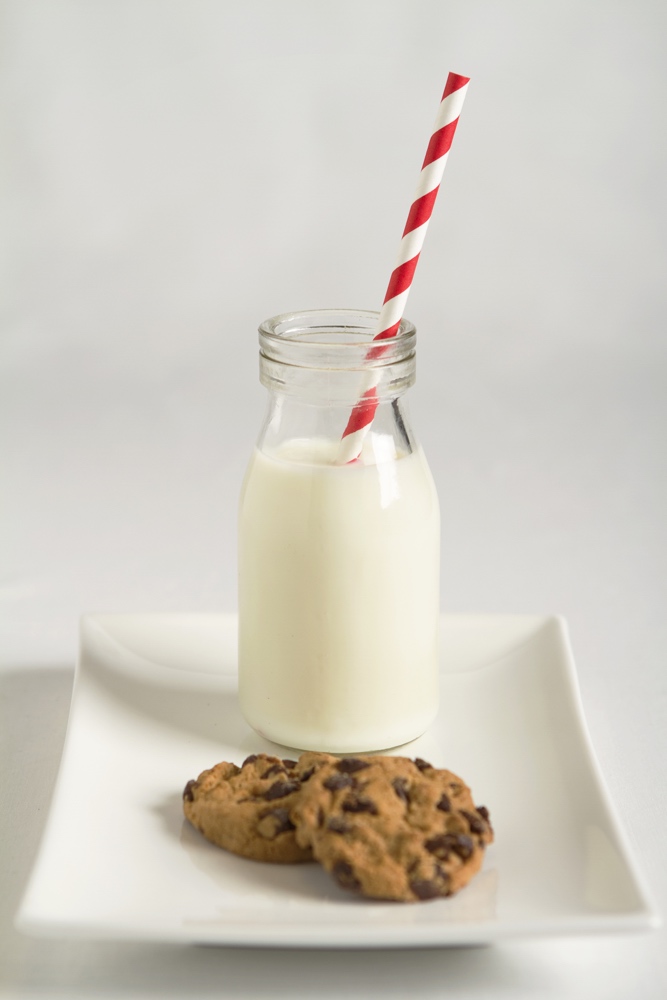 My 4 year old visited a farm during the holidays where she and others were taken round to where the cows are kept. They watched how the cows were milked and then later at home I asked my little madam where milk comes from. She replied "they come from cow's bom-bom".
"Oh my God, that is the cow's breast my dear", I responded but she burst into laughter, looked at me like I'm stupid and replied "funny you mummy, it's the 'bom-bom' not breast".
Prior to this visit, she always said milk comes from cows which is what every child knows. Well, we went into how good milk is for her as a growing child and more.
Milk is very important especially in the formative years of a child's life because it is a nutrient dense food, according to experts, and provides a large amount of nutrients that are essential for growth. It forms part of a healthy diet for kids and is so important that it is classified as a food group on its own.
Milk is the number one source of Calcium which is the main nutrient that helps kids develop and maintain strong bones.
Milk is fortified with Vitamin D, which is another important nutrient that helps develop their bones.
Milk contains Protein which helps kids to grow well and is usually called "the building blocks of life."
Milk also contains other vital nutrients like Vitamin A, Vitamin B12, Magnesium, Phosphorus, Zinc and Potassium.
There are other sources of these nutrients in milk but it may sometimes be difficult to get kids to eat enough of them in order to get their nutrients. Tell me a child that doesn't love drinking a cup of milk, usually mixed with a Cocoa drink. It is the original quick and nutritious snack even for a sick child.
Nowadays, there are other sources of milk which can be an alternative for those kids that are allergic to cow's milk.
Soy/Soya Milk
This is extracted from the soya beans grains through a process that requires soaking, grinding and cooking. It is naturally a rich source of Protein and Calcium just like cow milk. I know some people actually make theirs but I'm yet to make mine but will share a recipe anytime I do.
Goat Milk
According to some sources, it is the most nutritious alternative to breast milk for infants and young children because its chemical structure is similar to breast milk. From my research readings, it is easier for children to digest than cow's milk but hey, where are you going to find goats that can surpass cows in milk productions? There are goat milk brands in shops for those that are interested to give it a try, especially if your child is allergic to cow's milk.
Other milk sources or alternatives that you can get include Oats Milk, Coconut Milk, Almond Milk and Rice Milk. These are all plant based and may lack some of the vitamins and nutrients that are found in cow's milk.
So, when next you ask your child "where does milk come from?", don't forget to tell him or her that there are other sources apart from the cow's breast (actually it is called 'udder' but how am I going to correct this when I am yet to convince little madam it is not the 'bom-bom'?).
Photo Credits: Dreamstime,